Buy? Sell? Trade? Spunkee Monkees choose!
Yesterday I introduced the Monkee Shop to you!

As @thekittygirl mentioned, I left the last post on a cliffhanger! So sorry about that, but I didn't want to overwhelm you Monkees with too much info all at once!
So - Trading - that's simple, right?  Just check out another Monkee's closet and see if there is anything that they'd like to trade with you. Leave a comment on their post, introduce yourself with your parent's supervision and ask if they'd like to trade! Easy!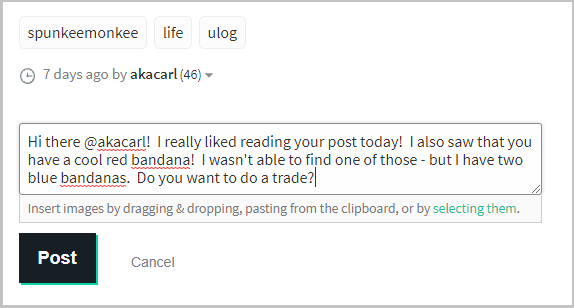 Buying? Sure! If it's in the Monkee Shop - you can buy it! You would just purchase the item with your available Monkee points!
Now here is where it gets even more interesting! SELLING!

If you Monkees have ever played Steem Monsters, you are already familiar with their Market. If you have a common card, you're not going to be able to sell it for as much as a card that is more rare! The same concept applies here - and really, in all of life! The more rare an item is - the more value it holds in the Monkee Shop!
So perhaps, hidden in the Treasure Map there are:
100 Black hats
50 Blue hats
25 Red hats
10 Silver hats
3 Gold hats
Tell me, Monkees, which one do you think will sell for the highest price? First one to guess will win 💲 5 steem 💲 to their wallet!
HAVE YOU DONATED YET?
Before you forget - Give us your support at Fundition or Kickstarter!
---
HAVE YOU MISSED THE FUN? Check out these posts below!

SPECIAL thanks to the Steemit witness who have been supporting Spunkee Monkee: @aggroed, @steemcommunity (made up of @paulag and @abh12345), @derangedvisions (who is the other half of the @c0ff33a witness team) and @jackmiller
---
READ OUR CROWNMIND INTERVIEW HERE
---
All Spunkee Monkee images have been created for Spunkee Monkee by the amazing @jimramones! Images are not to be used without permission from Spunkee Monkee.