Source
---
I think that almost everyone has heard about User Authority (UA) & @steem-ua by now, but in case you haven't, head over to their introduction post. I promise you that you won't regret it!
My Thoughts on User Authority (UA)
The previous reputation system was completely broken. By purchasing big upvotes, you can easily gain more reputation, so the number didn't really mean anything.
Now with the new User Authority rankings in place, we finally have a reputation system that's based on the actual influence someone has on Steemit. The more interesting you are to the Steemit community, the higher your reputation will be. Definitely check out that introduction post, if you want to know what influences your UA score.
Several services on the Steem blockchain will be using the new UA metrics. On Smartsteem you can already see that your UA score is displayed within your account.
Check out your UA score on steem-ua.com
This is my own UA score:

I think that's pretty good, given that I've only been actively posting on Steemit for little over half a year. Do share your own score in the comments if you would like to compare!
Now this is where it gets really interesting. By delegating to @steem-ua (check introduction post), you will receive a certain amount of upvotes per week, depending on how much you delegate.
The value of those upvotes is determined by your own UA score and the UA scores of the people who have upvoted your post. After getting my first vote from @steem-ua, I could already tell that it was definitely worth joining for me.

I have delegated 100SP, which gives me a maximum of 4 upvotes per week from @steem-ua. If you were to upvote your own posts with 100SP, each post would only get a $0.01 upvote and that's only when your VP is at 100%. You can clearly see that delegating to @steem-ua is an extremely good investment, since those votes are worth $0.65.
You can also get an upvote each week, by delegating just 25SP. I think that's an amount that most people are able to spend. At least try it out and check what kind of vote you're getting, you can always undelegate if you're not satisfied.
---
Conclusion
First of all, I'd like to thank @holger80 and @scipio for creating this new, better reputation system. Looking at the amount of delegations you've already received, I'd say that you have already received the community's vote of approval.
I'm already saving up to increase my delegation to at least 250 SP, after seeing the first upvote come in. There's currently a lot of buzz in the various Steem communities on Discord about possible uses of UA within these groups. I'd see we might be at the forefront of a huge shift towards better curation here on Steemit.
The most astounding thing is that this whole project was set up by two community members. This is something that should have been a part of Steemit a long time ago.
Looking forward to hearing your comments on User Authority and @steem-ua!
---
The 4 links above are referral links and support this blog
---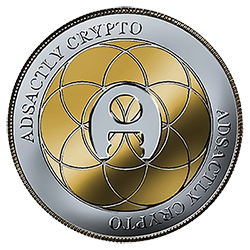 @adsactly
---