Steem-UA claims to be a curation reputation system. Today, I must express my concerns about it, as the administrators for this reputation service not only begged for delegations by tagging everyone, but they have also been bragging about surpassing other communities. Me, I look at other groups and champion their success. As many of them offer support for minnows or new users, helping to speed up the adoption of Steem's blockchain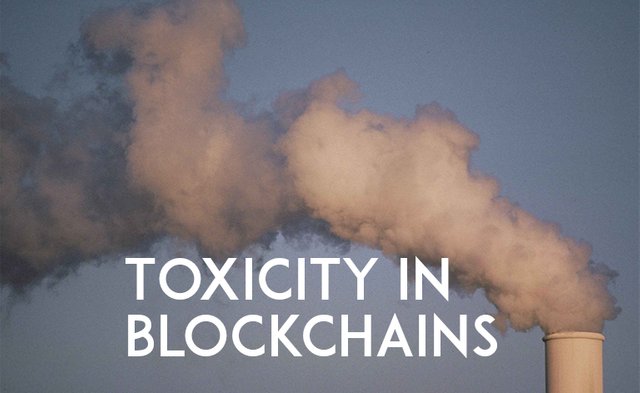 I express these concerns for a number of reasons. As an independent writer I will write about what I choose to. I've been told by many people inside the Steem community to not express deep concerns openly about the platform. This seem as it could be dangerous to the health and longevity of our blockchain. If one can't express concerns, how can any problems be brought to light, especially the important ones that could damage future investment opportunities?
The screenshot below showcases the administrator tagging everyone multiple times to gain more delegators. Note that this tactic was also used by bitconnect ponzi pushers in the past on this very platform.

Below is another screenshot of the administrator bragging he passed PAL's minnowsupport upvote bot. A bot that truly does support those on the bottom of this chain and encourage interactions with the MSP discord.

Now I do believe content is subjective to the viewer. At the same time, I do find some irony in this post. A Steem-ua delegator posted below a beautiful picture of shit and got an nice upvote from this brand new "reputation system". Nothing against the author and photographer of the"Bear shit", I just find the expectations and promises of this new system, obviously fail miserably when tested by the real world. Maybe human curation teams inside the Steem blockchain are there for a reason.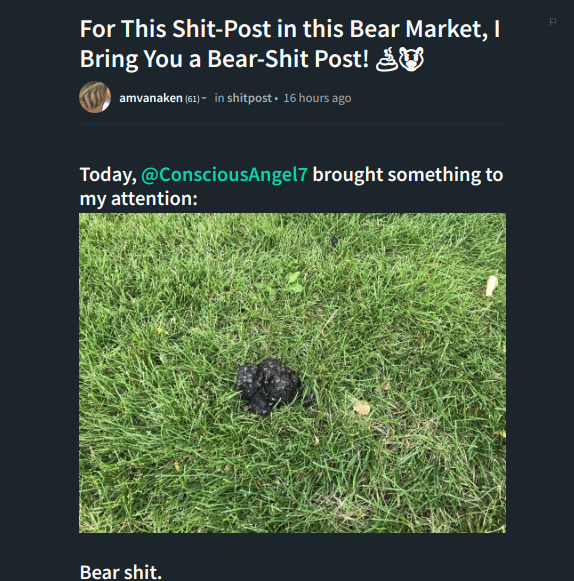 Steem-ua claims to be a "reputation score". My problem with this is, where is the source code? What is the Github address? Normally sheep being led to the slaughterhouse never really get to ask these questions. What I can see so far by just looking at the Steemd of this service, it's a circle vote for delegators. Is this the kind of service I want to support? No, it's not for me. Maybe the creators of this "amazing reputation service" will make changes to fix these flaws and support minnows on the bottom. For some reason I do have my reservations that this will ever happen.