I made mistakes earlier.
I may sound weird but let me explain what I intending to say.
---
When I joined Steemit two months ago, I was accustomed to upvote on every comment which was made on my posts (or even some other persons' posts) by fellow steemians. My comments on other users' post were also upvoted. Isn't it good that users upvote each-others' comments and get a chance to earn a little bit from the reward pool? It sounds good but not always a great idea.
I won't say that it is bad for whales or orcas to upvote comments made on their posts because they are capable of doing this (though they seldom do it!). This action ultimately benefits this platform and motivates new users to join this platform.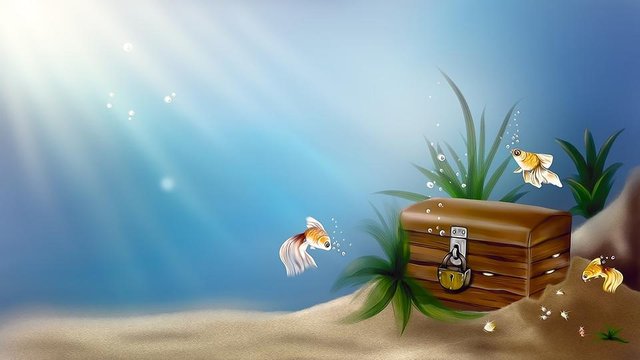 But when a minnow or a plankton whose 100% voting value is just equal to or less than 0.01$, upvotes a comment made on his/her posts (or upvoting own comment), the situation becomes completely different because the total payout of just 0.01$ doesn't bring any benefit to the person whose comment receives this single upvote. I experienced many a times that my comment was upvoted with 0.01$ but I didn't get anything at the payout time. I came to this conclusion that payout of less than 0.01$ doesn't bring anything from the reward pool because this little amount is ignored for the purpose of payment. You can get payment only when total payout of your post or comment is not less than 0.02$. For understanding this, you need to understand the system of payout.



When a post reaches payment time, around 25% of the total payout of the post is distributed to the curator(s) while out of the total author payout (rest 75%) author receives 50% in SBD and 50% in Steem or SP.



👉Therefore, a Minnow, whose voting value at the time of upvoting is less than 0.02$, should not upvote comment made on his posts (or own comment) because it will only decrease his voting power while it will also become unfruitful as it will not be able to receive any payment. This will be a sheer wastage of voting value and voting power.
This is the reason that I don't upvote comments made on my posts because at present my voting value is just around 0.01$ (it was 0.02$ when Steem price was more than 3.5$!). Instead of it, I upvote the posts of the commentators.


👉It is not a big issue for a person whose voting value is greater than 0.02$. That person can upvote any comment made in his or others' post, subject to his voting power. For example this is not a problem for anyone whose voting value is greater than or equal to 0.1$ because he has an option to divide his voting value in such a way that he can upvote upto five comments (with 10% voting power each) on his post in one instance. Again after 2.5 hour (when voting power again reaches 100%) he can repeat this action on other comments or posts. With increasing voting value (depends on SP), his chance of upvoting his followers' comments also increases.


👉Unfortunately, a minnow, whose voting value is very low, cannot afford this luxury. He cannot upvote comments on his posts just like a whale can do.


So, what should minnows do?
👉In my view it is not wise to waste voting power and voting value on comments if you don't have enough SP (this is the key to voting value). Instead of it, minnows should click the account name of the best commenter, whom they want to upvote, and upvote his/her latest post. This will not only stop wasting of voting power but also boost the post of the person who post it. If one has not posted within last seven days, than his/her comments which have received enough votes may be upvoted, if its payout time has not ended.
In a nutshell, I want to say that it is always good to upvote a post than to upvote a comment.
---
This will be a win-win situation for every minnow.
Also, minnows should try to boost their SP by buying Steeem so that they may increase their overall influence here.


👉If you like my idea or you have any suggestion, kindly mention in comment below. I will also use bid-vote to boost this post.

Thank you.