The Liberty Bridge in Budapest, that's what we'd like to tell you about today. If you're visiting the capital of Hungary on a weekend this month, make sure to go to the Liberty Bridge. It's going to be closed to all traffic every weekend in July and the first weekend in August.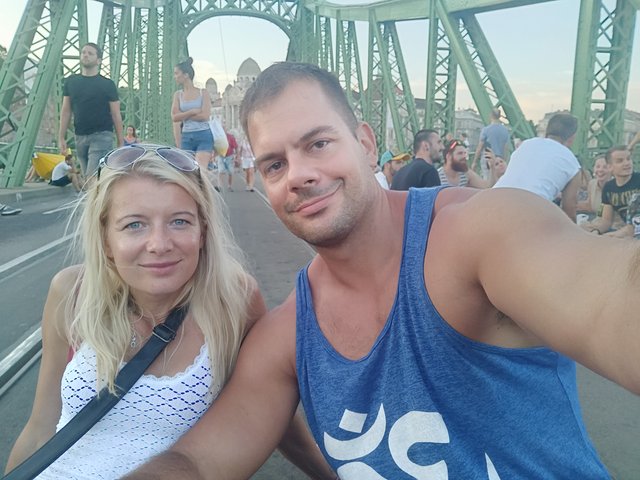 I know, it doesn't sound too exciting, it's just walking on a big bridge, right? But because we went there on the first weekend of the closure, that it's actually much more than that.... it's atmosphere, coolness and all the people there make it an amazing place to be.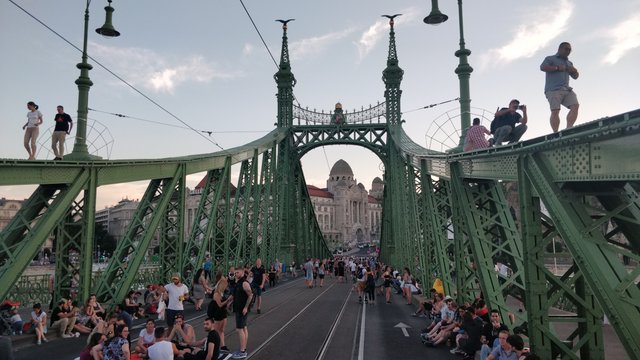 You'll see so many people just hanging out, doing their thing…we saw couples chilling in a hammock, others having a picnic, some were having a beer in a circle sitting cross-legged on the floor. All this on a bridge, can you imagine? Some were even dancing or walking on the very edges of it (hopefully without alcohol in their system)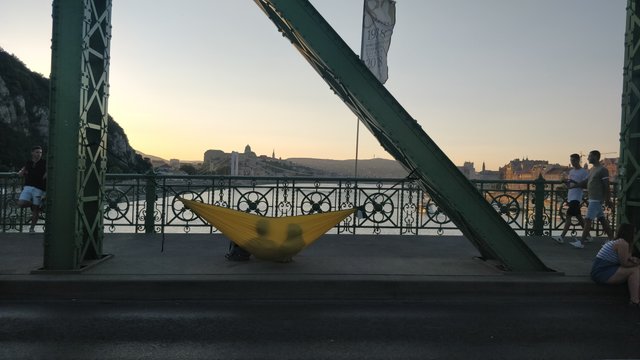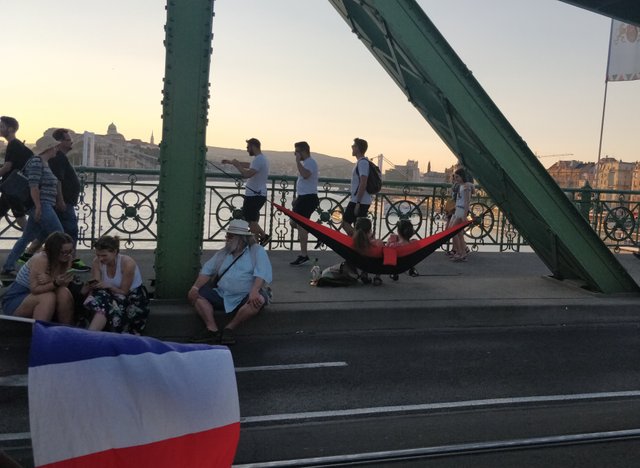 You can go there for sunrise (if you're one of those) or sunset (as we have done) and take some very unique pictures.
And it's not just about walking from one end of the bridge to the other. Every weekend there will be some special events happening in the middle of it. For example we went to see people dancing salsa and bachata there.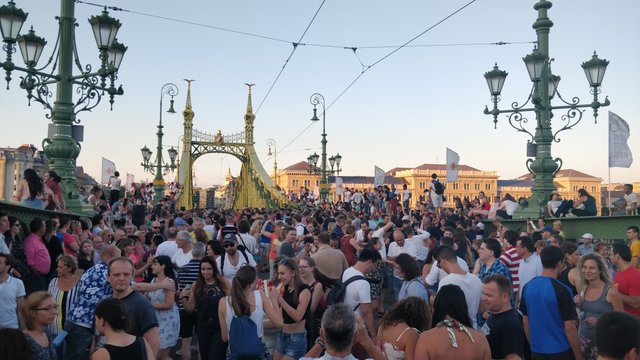 Next Sunday there will be a yoga class 😊.
You'll find all the events on the bridge here:
https://www.facebook.com/pg/szabihid/events/?ref=page_internal
Another picture of us, just because I like it: