The Gili islands are 3 tiny islands with beautiful beaches to the north-west of Bali.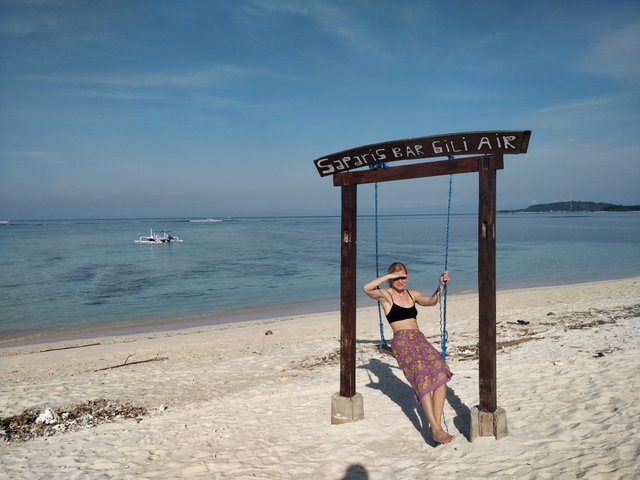 Gili Trawangan (or Gili T as they call it) is the biggest of them and a full time party island. Our boat stopped here before moving on to Gili Air and there was loud techno music coming out of big speakers and people partying despite it being the middle of the day. I was glad we chose not to stop there.
Gili Meno is the smallest one, not many tourists choose to go there and there is not much to do except relaxing and watching the baby turtles. You can walk around this island in less than an hour.
Gili Air is the one we visited, it is the middle island, the Golden middle way, where you will find some parties at night but also many quiet places to chill during the day. It takes about 2 hours to walk around this island.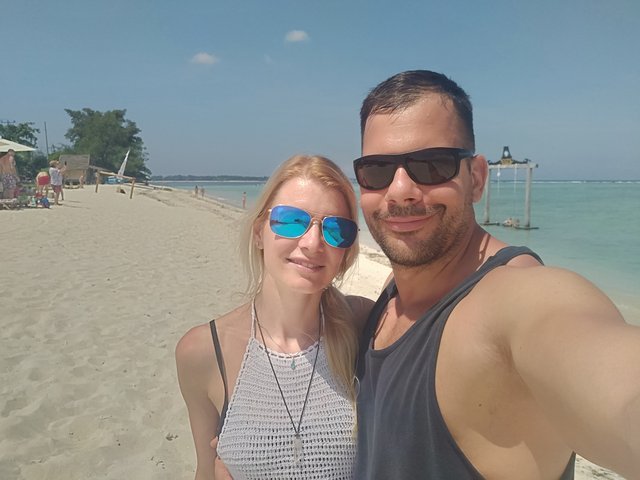 On all of these islands the only type of transportation are horse carts, bicycles that you can rent and walking.
It is really easy to get to them from Bali. You can chose the quicker way and get to them with a speed boat from Padang Bai (around 600,000rp per person), or if you are not in a hurry, take a boat to Lembar Harbour on Lombok, travel to Bangsal Harour and get a public boat to Gili from there.
Taking a speed boat from Bali will be much quicker (only about 2 hours) but also more expensive than going through Lombok. But of course by going through Lombok you will get to see another beautiful island.
We chose the faster option as we only had 10 days in this region before moving on.
Where we stayed on Gili Air:
We booked a bungalow on the eastern side of the island at Ugemy Village (230,000 rp per night). We loved the design of the bungalow but the location wasn't ideal. We found out that beach on this side of the island is not that clean and it's difficult to get into the water.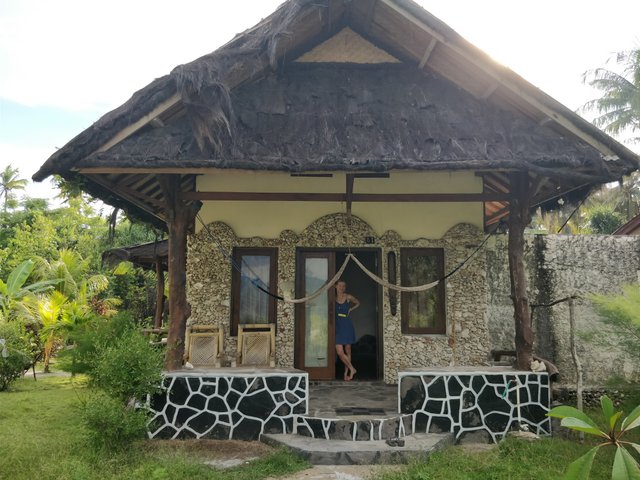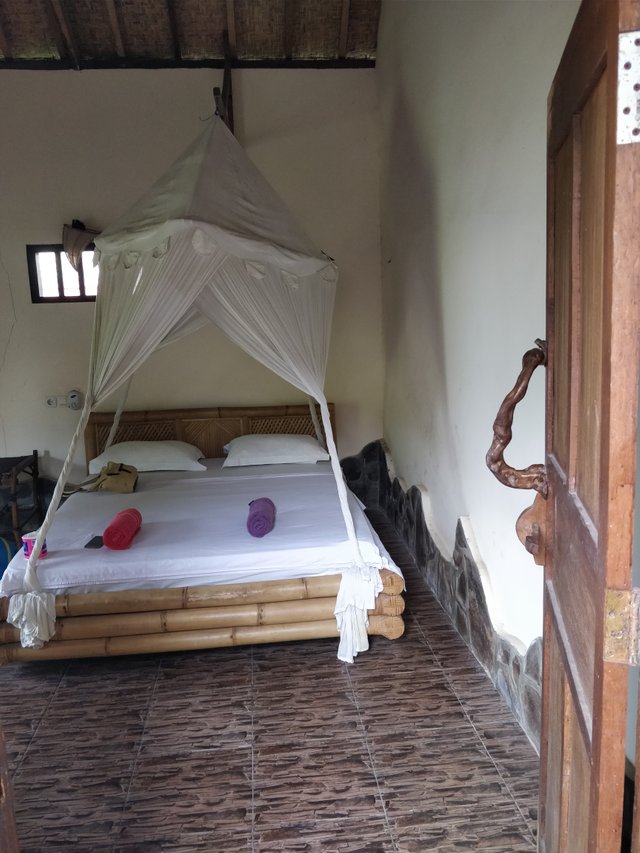 We stayed here for a few days, then moved on to the western side and rented a cottage there at Safari Cottages (200,000 rp per night). https://gilis.asia/gili-air-accommodation/listing/safari-cottages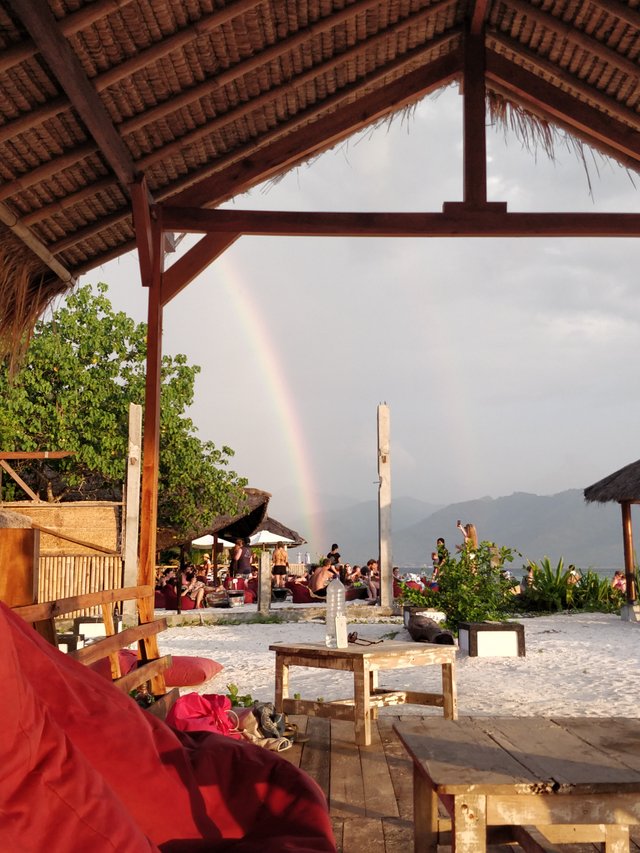 Here the beach was much nicer, and the water easy to get into. We weren't that happy with the cottage itself though as the toilet wasn't flushing, the breakfast was terrible and the staff wasn't nice either.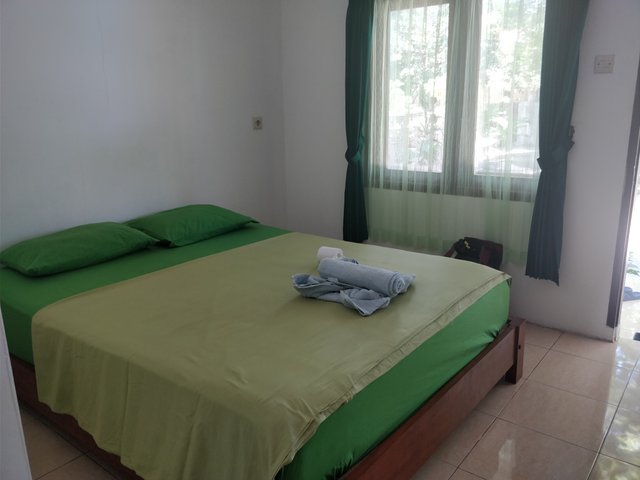 We moved next door to Lucky's Bar and cottages that had aircon included for about the same price. This place was the best. I could have stayed here forever.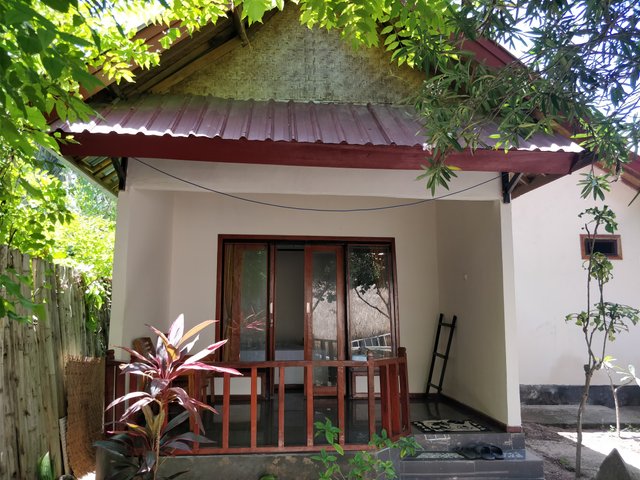 A nice room with aircon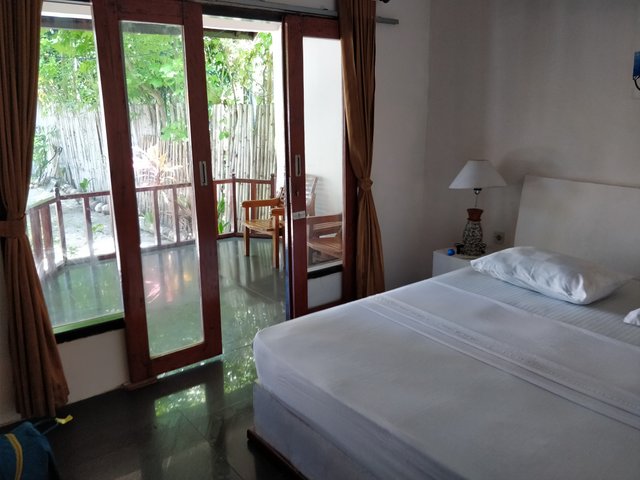 and good, filling breakfast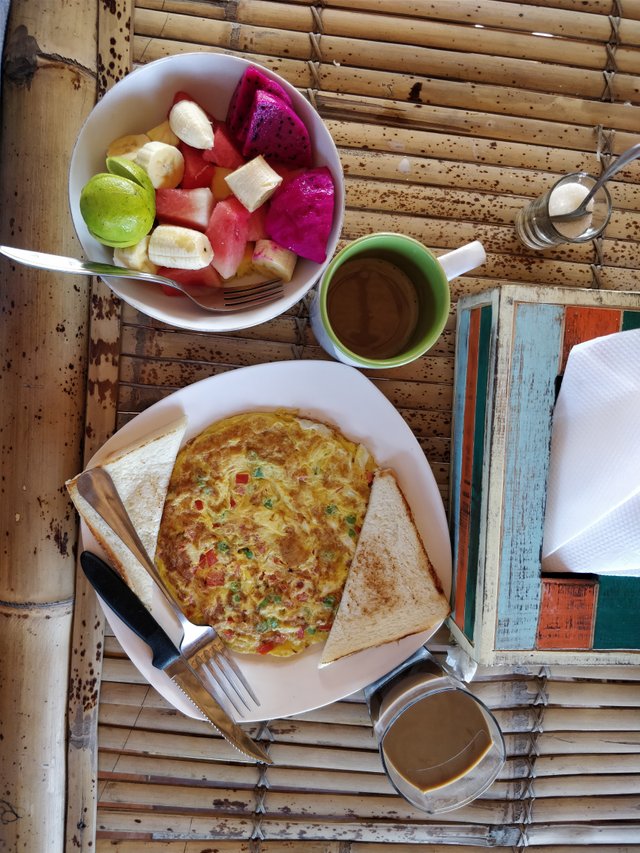 Where we ate on Gili Air:
The very best place for lunch and dinner on Gili Air is Warung Sunny. They have a huge selections of meals and drinks, they'll even help you choose based on your preferences.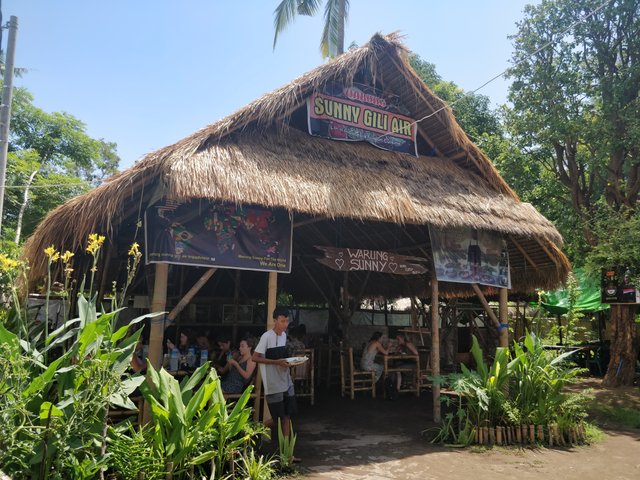 We had quite a few meals here within those 4 days on the island and all the food was well presented and delicious! You'll also get a good value here, all the meals are below 60,000 rp.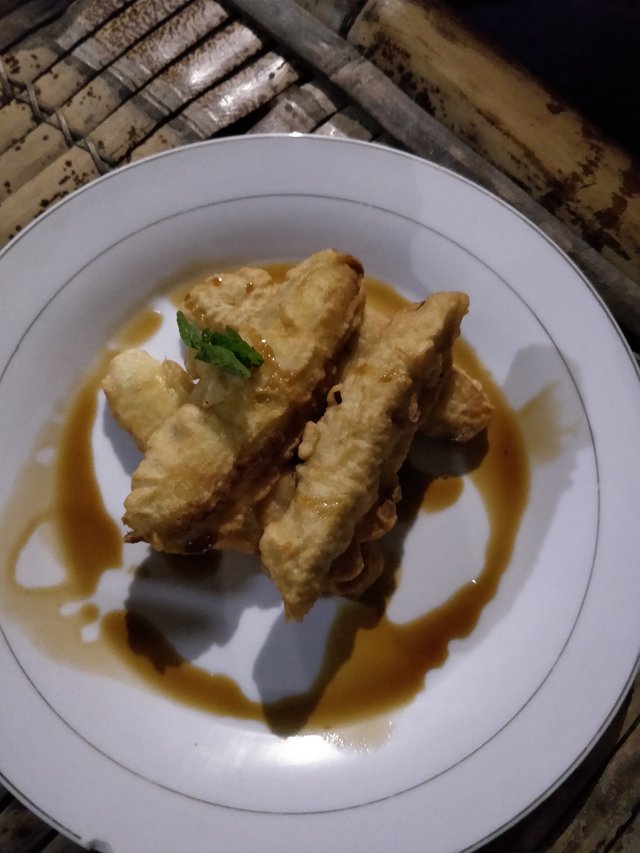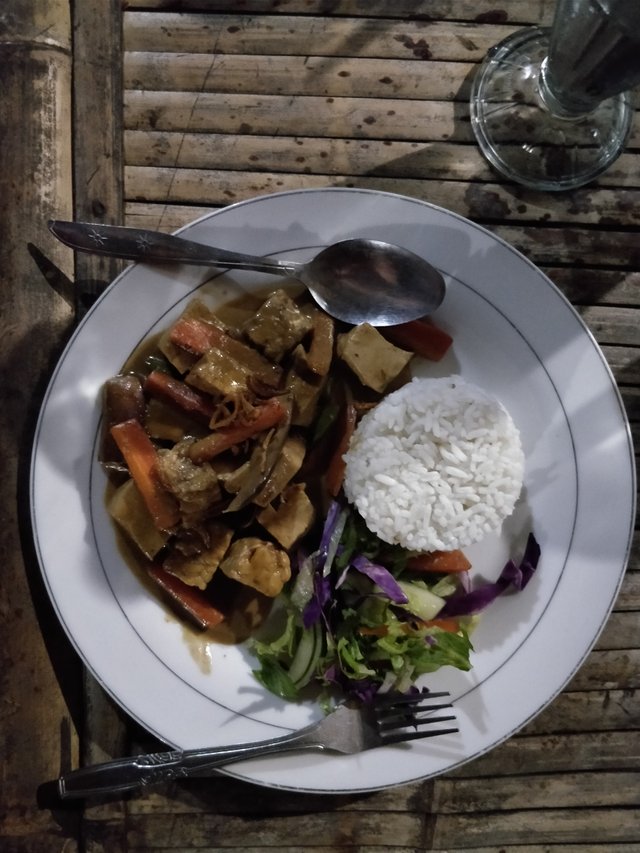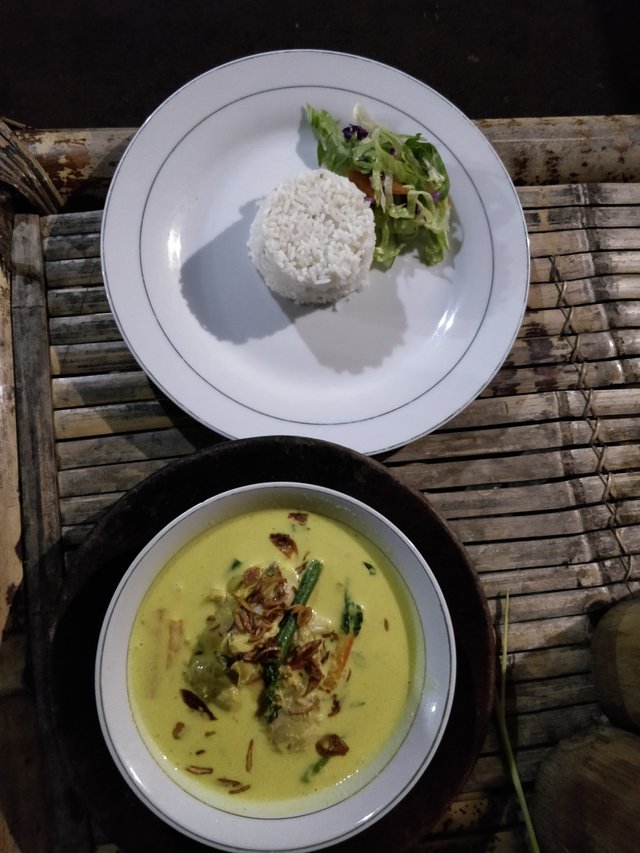 Do not leave the place without trying the turmeric smoothie!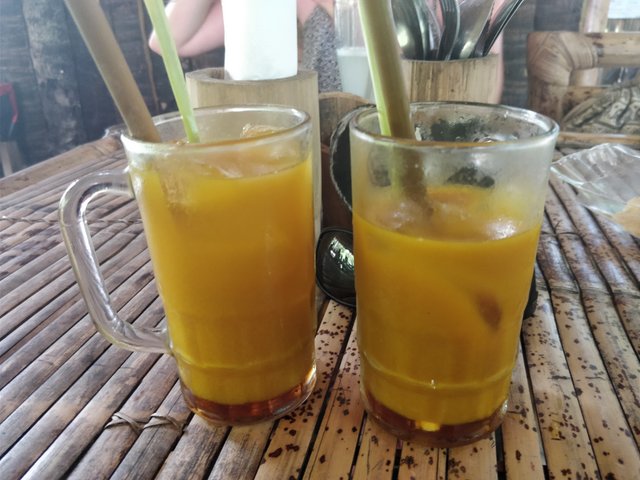 Warung Sunny menu: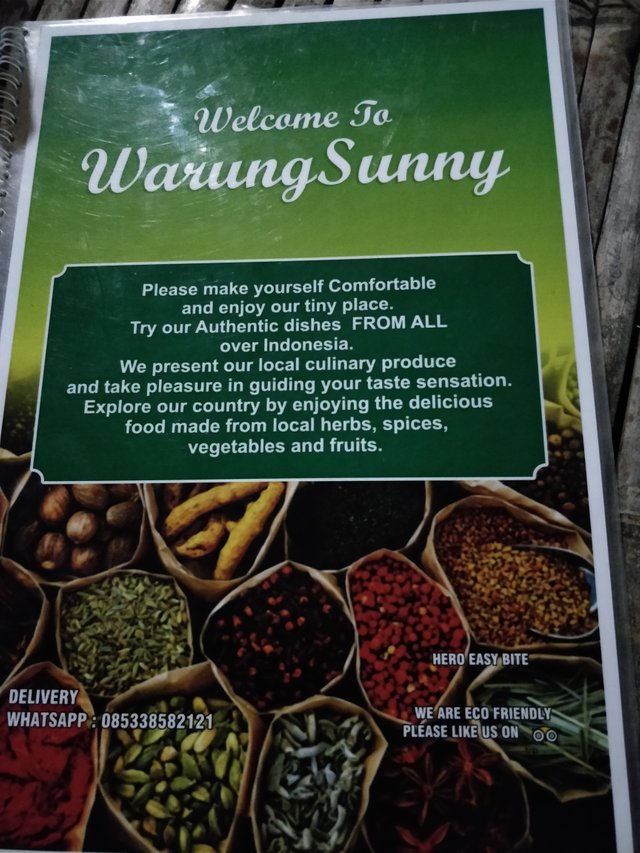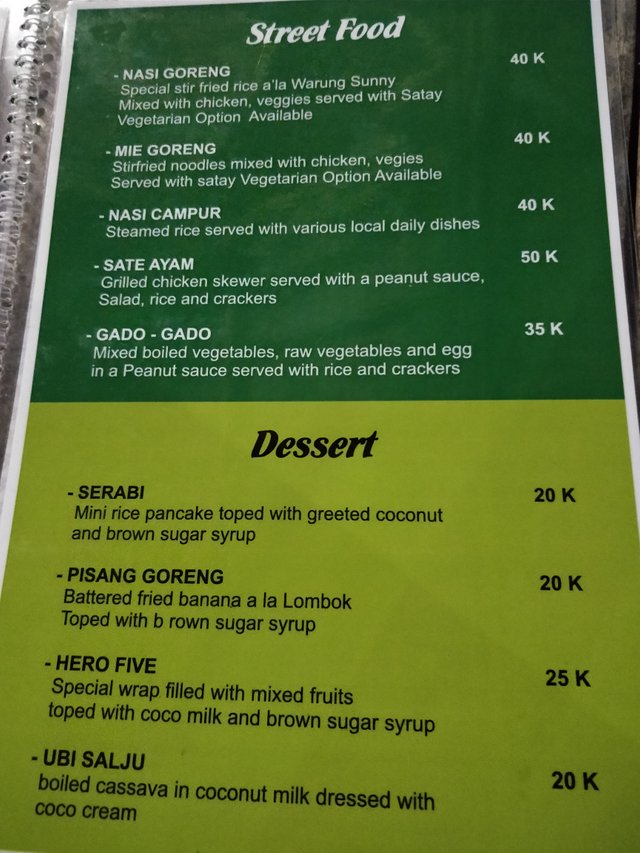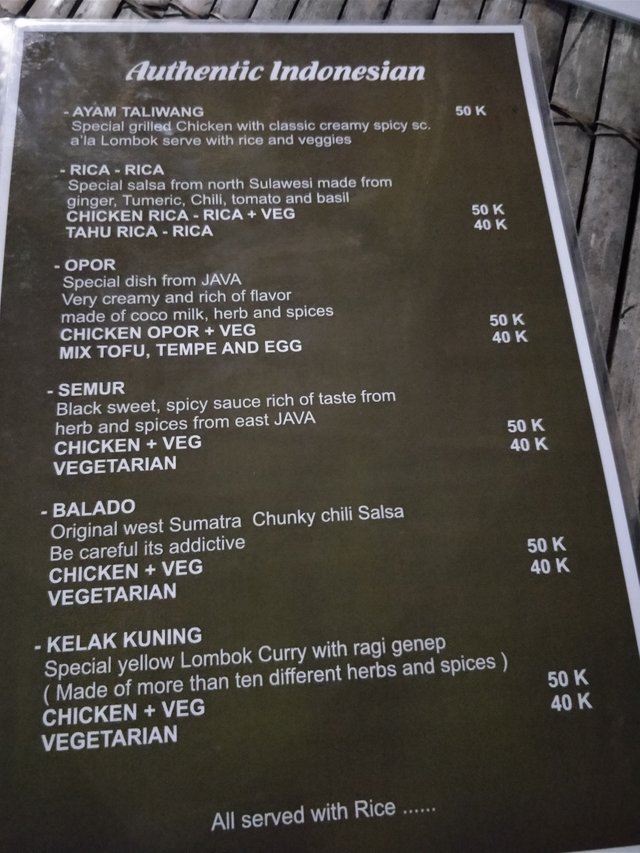 Of course you can't go to Warung Sunny every day twice a day, but there are many other warungs with nice food on the island. Of course restaurants on the beach will be more expensive than on the inside. So if you like to try local food and get a good value, try to go deeper towards the middle of the island and you might discover some hidden gems.
Another place we liked a lot on Gili was Coffee and Thyme. We ventured in here by chance on a rainy day and we had an awesome afternoon drinking their heavenly coffee and eating one of their wholegrain muffins.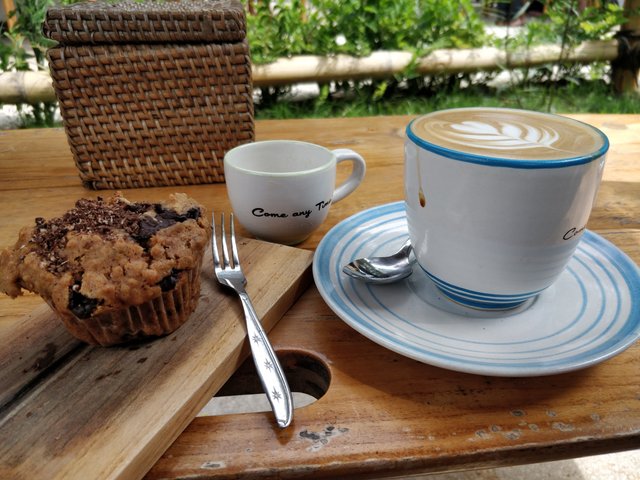 Proper food here is a bit more expensive, but if you just want to savour the cool, laidback atmosphere of this place then you can do that with a coffee or a smoothie in hand.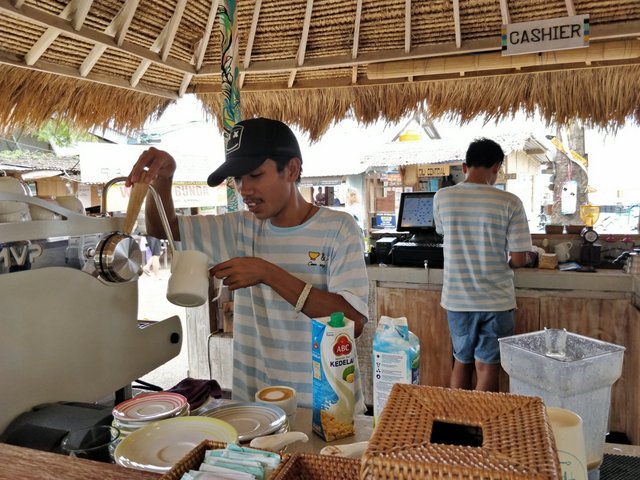 Coffee and Thyme menu: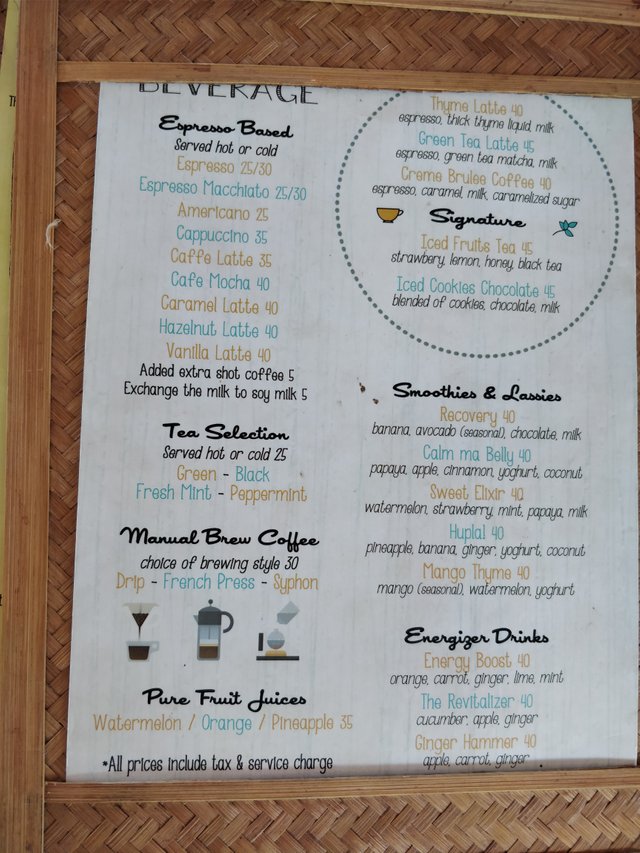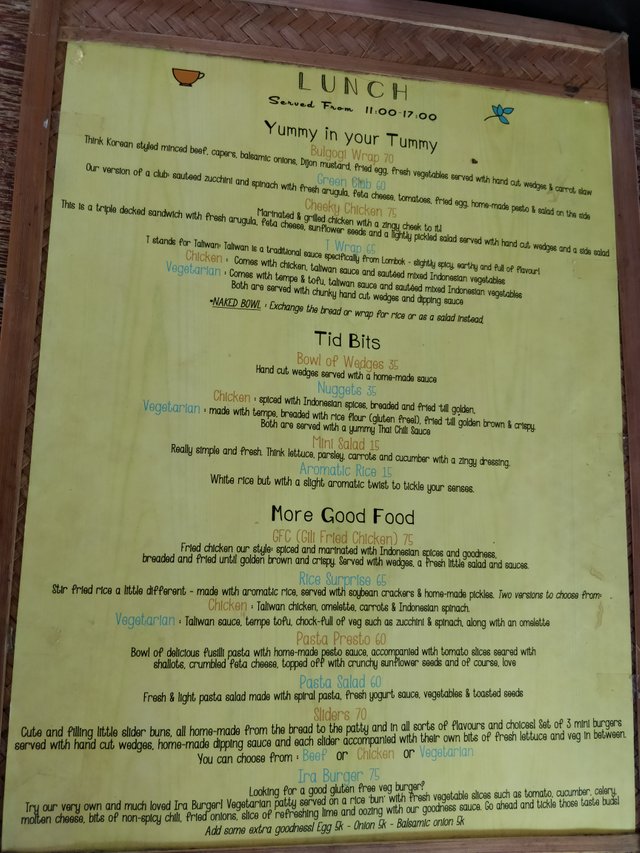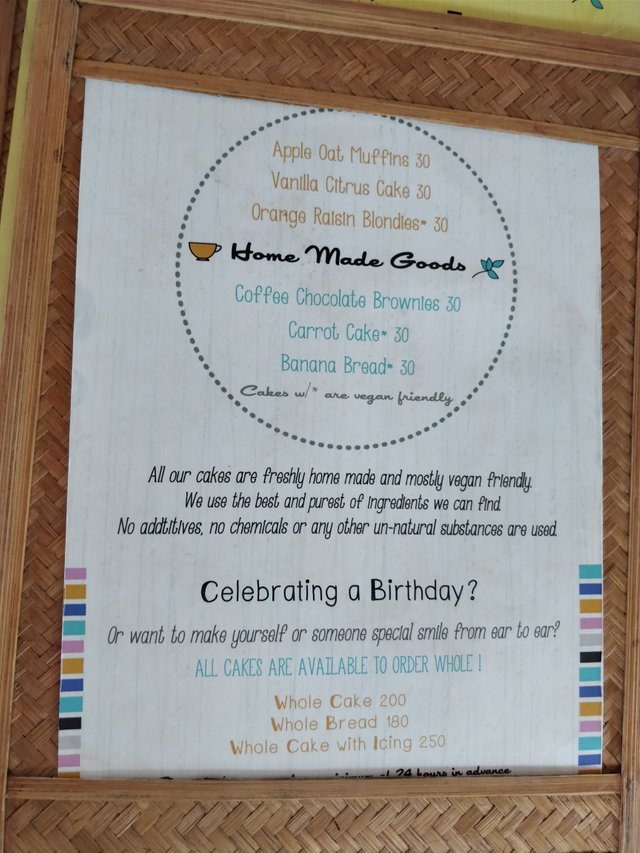 What to do on Gili Air:
I won't mention the obvious activities… swimming, sunbathing, snorkelling… you can work those out yourself.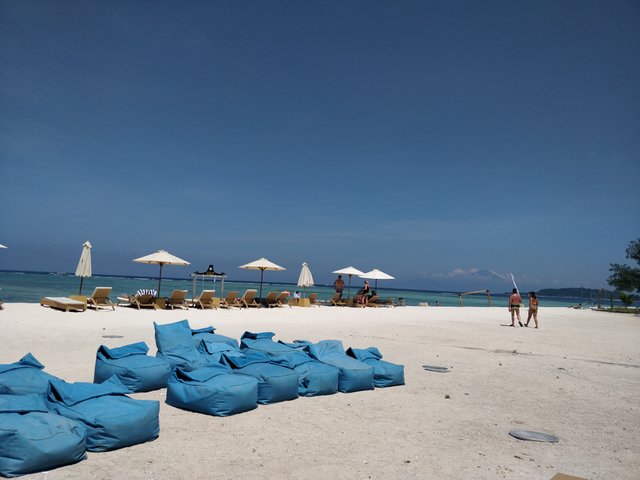 But there is a snorkelling trip which shouldn't be missed if you're on Gili. You can buy this trip at most agents along the beach.
The boat usually leaves at 9.30am. You'll get a mask and fins before you start off. You'll visit 4 snorkelling sites on Gili T, Gili Meno and Gili Air. You'll probably stop for lunch on Gili Meno (you have to pay for lunch yourself but the place they take you to is reasonably priced). You finish by around 2.30 or 3.00pm. The local boys who take you out know how to find the best snorkelling spots. One of them will be your guide in the water and he'll help you find turtles. But even if you don't find any turtles, you'll make friends with the other people on the boat and you'll have company for the evening.
This trip will cost you around 100,000 rp per person. You don't have to book ahead but you can pay a deposit the day before if you want to reserve your spot.
The next thing we did on Gili isn't really place specific, but we do this everywhere we go so we did it here too. This will be working out, and because we were quite surprised to find not one, but two gyms on Gili, we tried both of them. they are both owned by the same company one is smaller, the other is bigger. This is their website: https://holidayfitgym.wixsite.com/giliair/our-gyms
We preferred the bigger one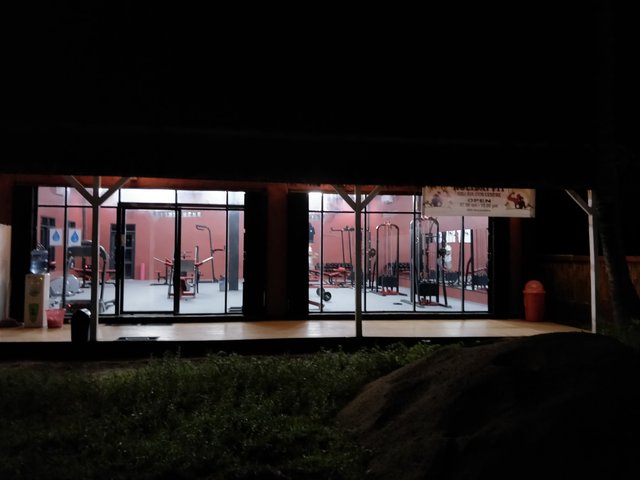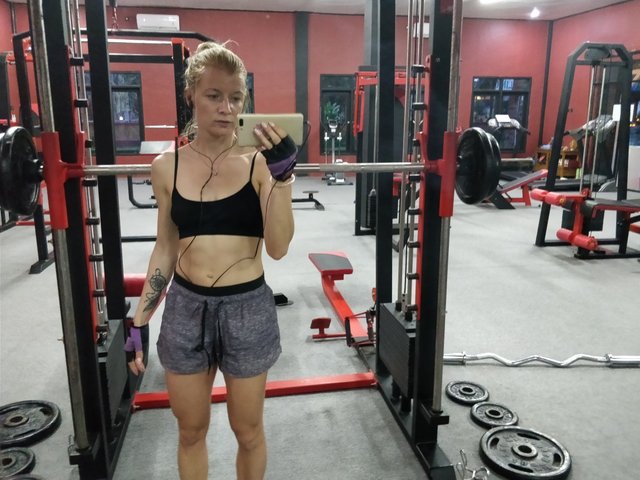 We spent our evenings in one of the many beach bars drinking a chilled beer and chatting to people. I won't go into recommending which one to visit, you'll choose your own based on the type of music you like and maybe the style of the place. Most of them are really cool and great to hang out in.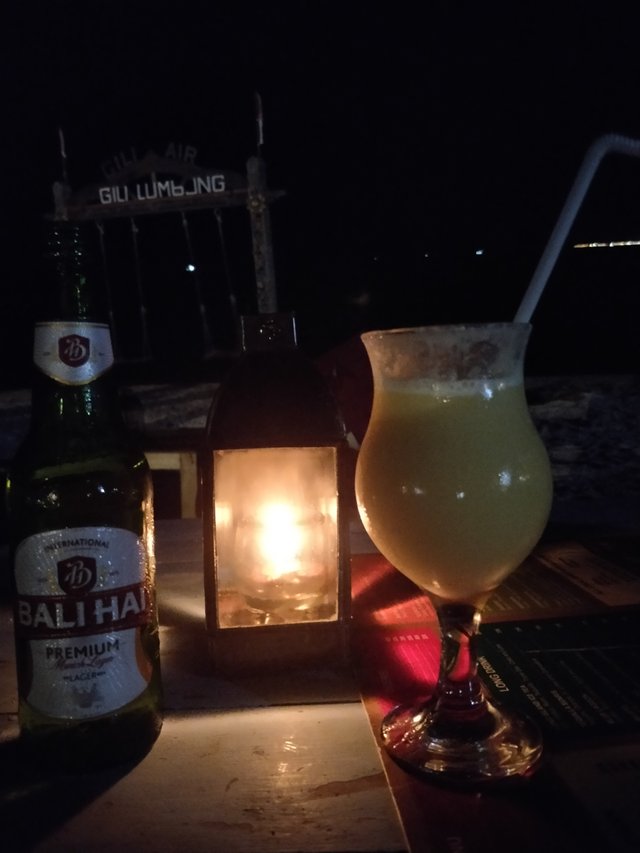 Other than this, we mostly just walked around, explored the island and the beaches…
One of Gili's streets: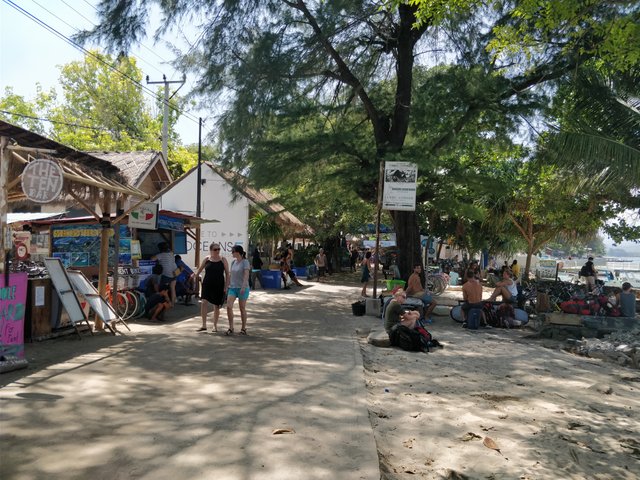 Us chilling on the beach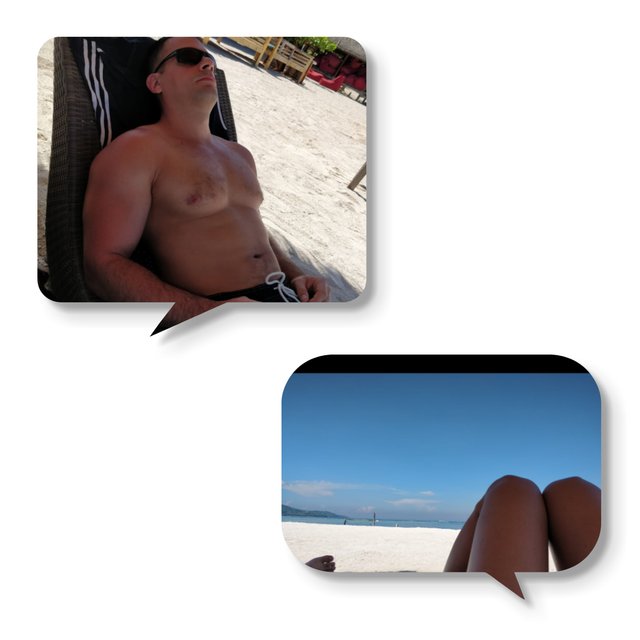 After all this you might be surprised to read that our very favourite thing on Gili Air wasn't the beaches or the turtles, it was actually the people. Locals and tourists alike are very chilled here, and everyone is so easy to talk to that you feel like you're part of a big family. You can stop a random person on one of the sandy streets and they'll start talking to you like they'd known you for ages. Even if they don't ever talk to strangers in the real world, here they somehow open up and become mega-friendly. I don't know what it is, maybe something in the air… maybe that's why it's called Gili Air?! Whatever it is, it's the greatest thing ever. We made so many friends here like nowhere else.
If you liked this post, please re-blog or share it so others can read it as well. Thank you :)