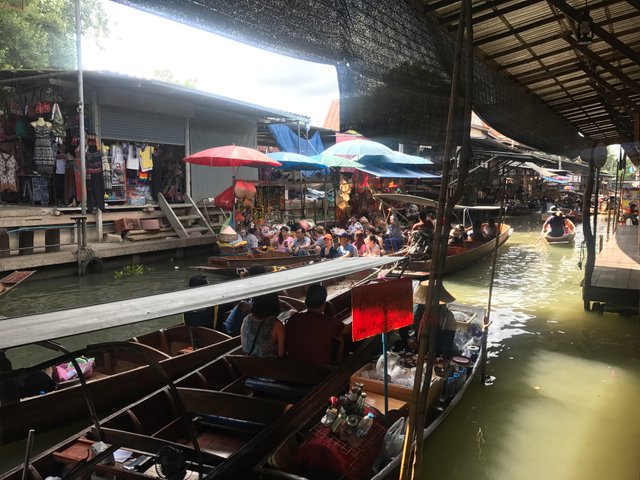 (Damnoen Saduak Floating Market)
Our third day in Bangkok was the best day of our trip since we got to be on different tours that day.
Our day started by preparing for our tours today. It was 7:00 in the morning when we started the trip. I was with my mom and my brother this time and we were fetched by the tour guide at our hotel.
First stop... Damnoen Saduak Floating Market!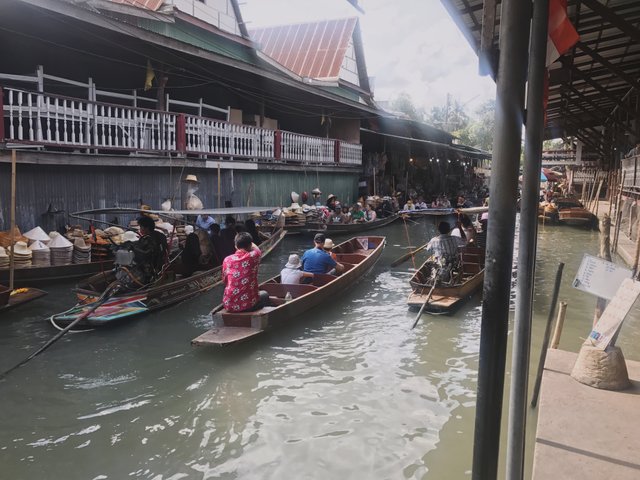 It's my first time to go and see a floating market like this. Similar to the photos on the internet, lots of people buying and selling goods while riding with their own boats. Tourists can rent a boat and explore more the area of floating market.
There's also a normal market beside the river where tourists could shop and look for clothes, souvernirs and stuff. Lots of pasalubongs too! After looking for something to buy, we looked for some food which we could eat.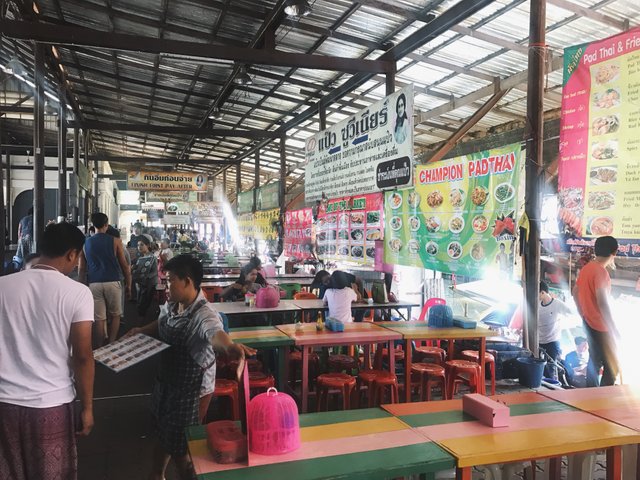 There are lot's of stalls like these where you can eat the traditional thai foods you'd like to eat. Although, they are a bit pricey compared to the food prices in the city since of course this is a tourist destination that's why. Some foods I've mentioned on my previous blog where bought from this area.
This was us going to the floating market. This was different to the ones you can rent for the floating market.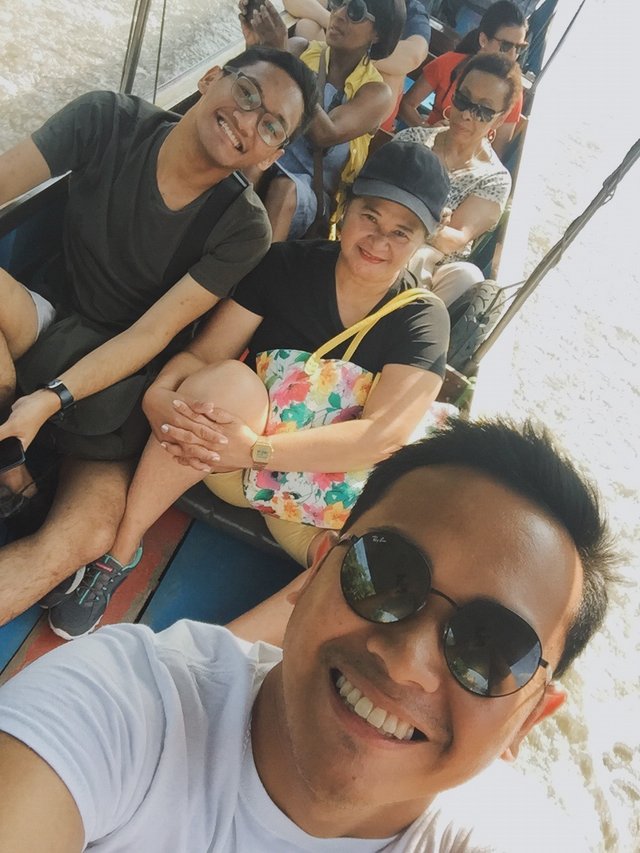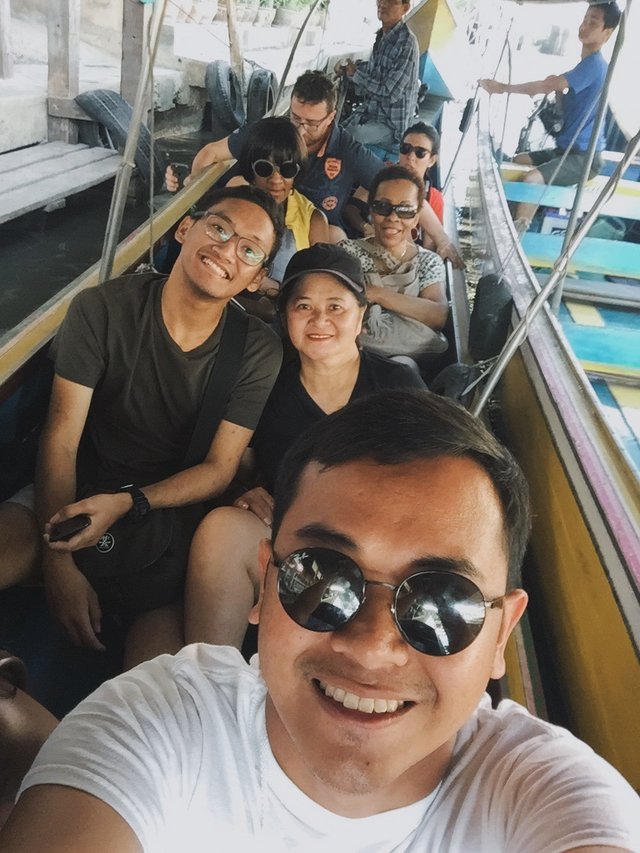 ---
Here's a video while we're on the boat going to the floating market:
Moving on to our next destination, we went to Chang Puak Champ.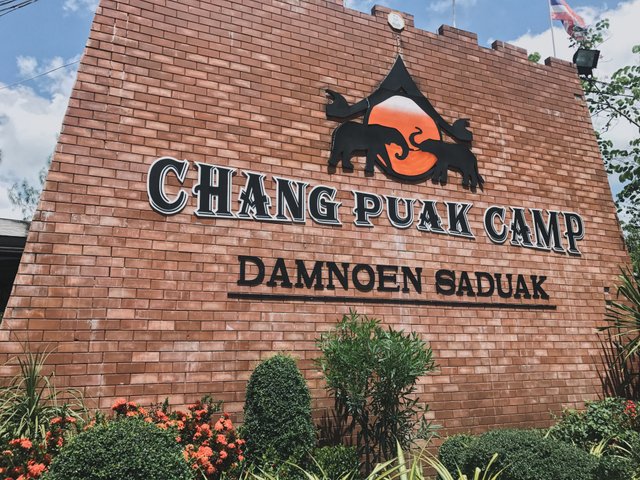 It's a tourist destination wherein animals are exposed for shows. There's a monkey show here if I can remember but the most thing toursists do here is to ride the elephant!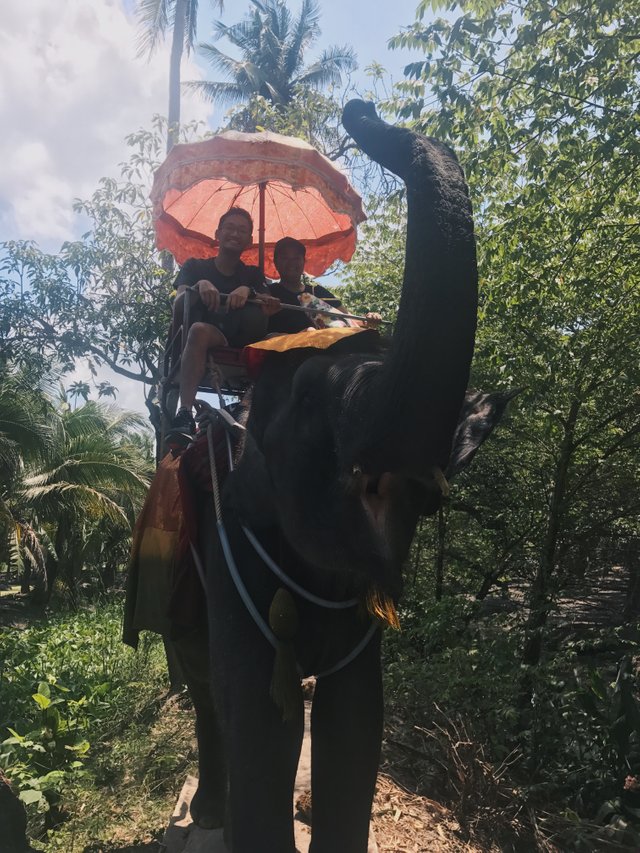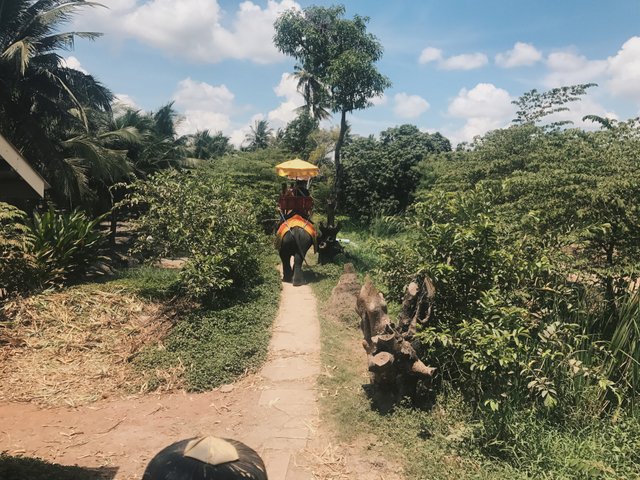 I was really doubting to myself if I should ride one since we all know the struggles of the elephants for this training and we shouldn't patronize this kind of act. But my family insisted although I explained it to them. But after riding, they told me that I'm right and shouldn't ride one instead because there's nothing fun about it to be honest.
If you feel like riding one for the experience, I'd rather suggest you go to othere cities like Chiang Mai (although it's very far from Bangkok) since there are Elephant Sanctuaries there wherein you can take care of them and be with them like have them a bath and stuff with don't let them struggle.
After this we were taken back to our hotel to have some rest. The places we had been to were like almost two hours away from the city. We needed to have some rest because we still had one tour that day.
Hours passed and the tour guide's there again to take us to a dinner cruise!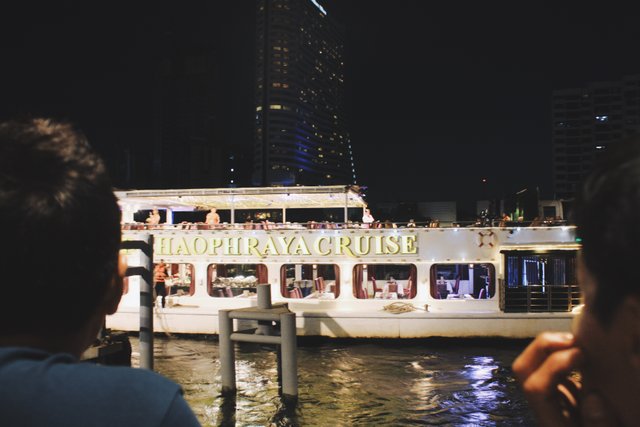 The payment for this dinner cruise was different from the earlier tour. It's 900 BAHT if my memory serves me right.
Here's a video of their welcome presentation before boarding:
The cruise took place in the Chao Phraya River. It was a buffet style dinner. Lots of foods included in the buffet table. There are pastas, rice, different pork, chicken, beef and seafood dishes to choose from. Desserts like fruits, brownies, cheesecakes and chocolate fondue were also available.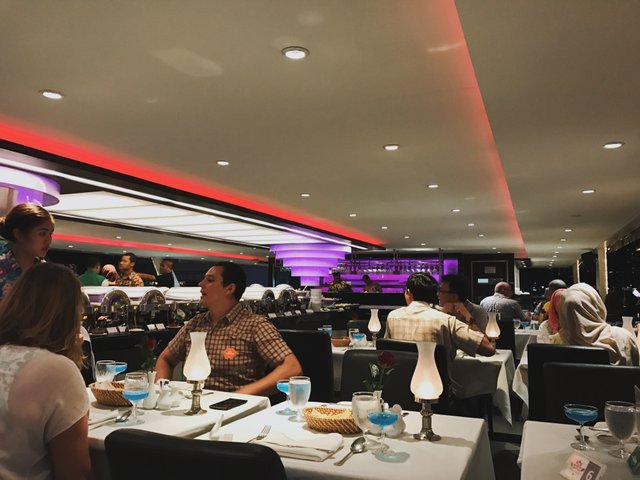 Of course, photo opportunities after eating dinner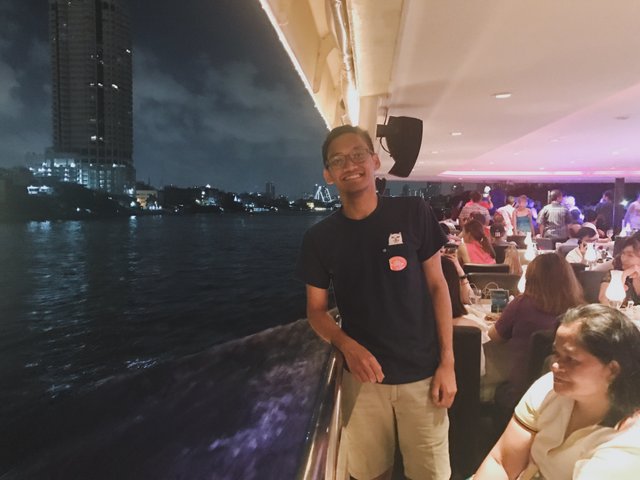 We even went out to the view deck to see the view outside, although I didn't have any pictures because my phone sucks on low light. There's also a dance floor for those who just want to have some fun and dance with other people while a band was playing.
After the cruise, we were taken back to the hotel.
The next day was our flight going back home to Manila. I bought these postcards as my souvenirs. My plan was to mail every postcards from different places and send it at home but it's very hard to be consistent about it so I didn't do it. Although I still have these as memories...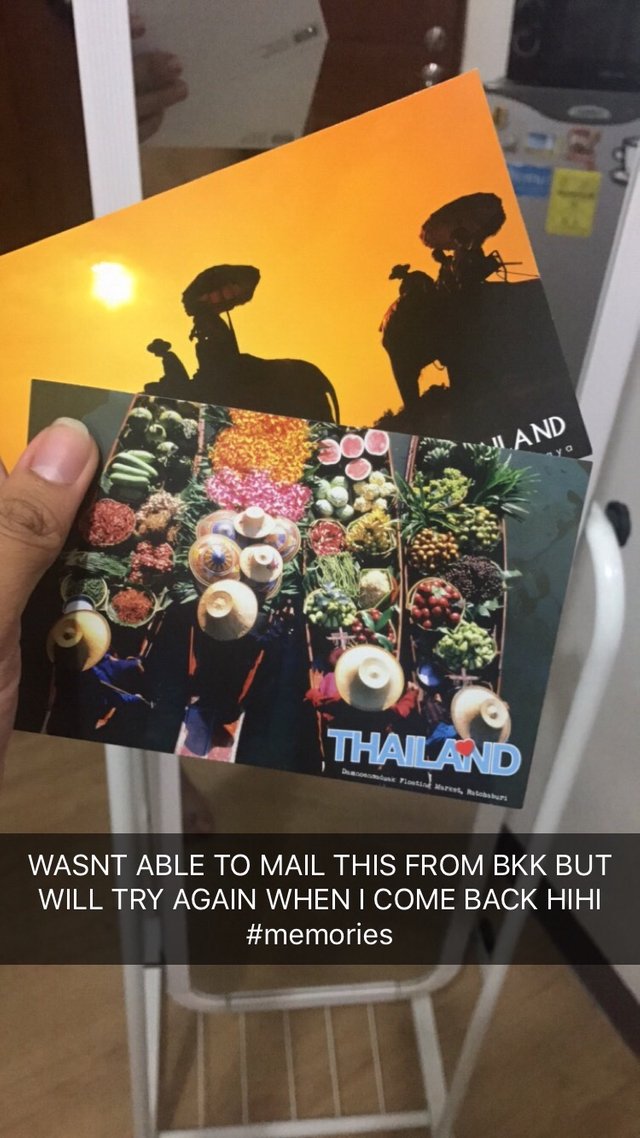 (Spoiler... I wasn't able to bring it when I went again to Bangkok with my friends LOL)
And that's the wrap for my 1st Bangkok tour with my family!
Let me know if you want to know more about it by dropping comments below. Thanks!
---
Bangkok, Thailand
Photos are all mine
Photos were taken using iPhone 7
---
Previous Travel Blog Posts:
---
Thanks for reading!

---
View this post on TravelFeed for the best experience.