Auroville - Experimental township |A must Vist| ❤️
In Love with this town
---
I have heard people say how one single trip to Auroville has changed their lives and I have always wondered what that means.
Well, I am nowhere close to the experience these people had but I think I understand a bit now why they feel so.
It's been more than 7 years that I have been planning to spend some quality time in Auroville, to experience the spirit of the place but this year I ended up going for a day trip during Christmas and new year holidays, which was a complete injustice to this beautiful place.
It wasn't as crowded as Bangalore or any other metro cities even during New years celebration time - but if I were to come at any other time of the year, the whole Auroville would have felt like walking inside a forest- quiet, relaxing, calm and on a spiritual journey.
---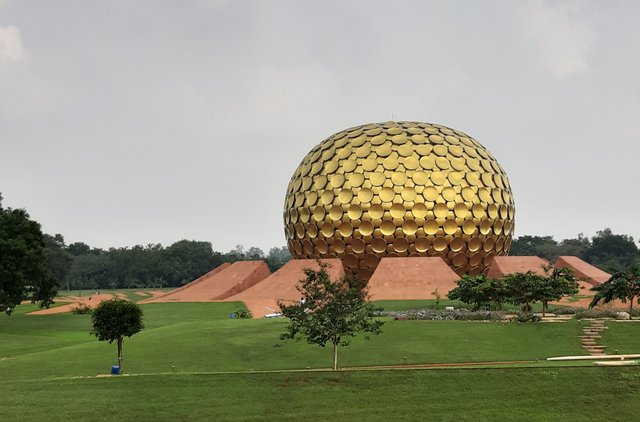 ---
Auroville is located in south India and is approx 6 hours drive from Bangalore.
A little bit about the place:
It's a universal township with a philosophy where people from every country can live together peacefully and in progressive harmony. The focus is on unity, sustainable living, environmental and spiritual needs.
The concept of Auroville is an ideal community devoted to an experiment in human unity and transformation of consciousness.
---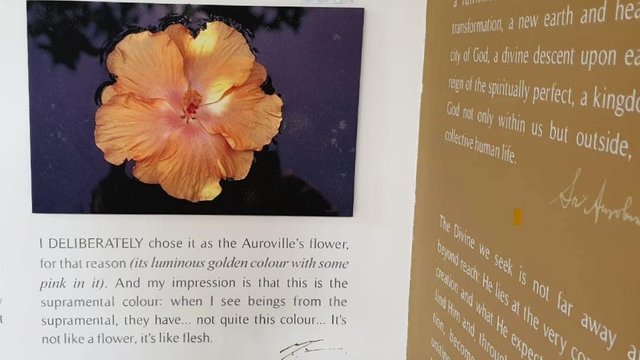 ---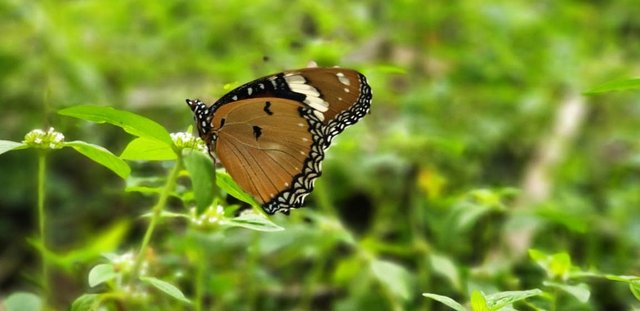 ---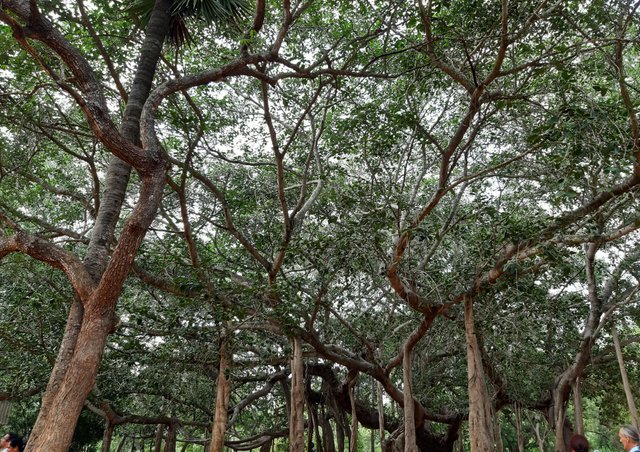 ---
Auroville wants to be a universal town where men and women of all countries can live in peace and progressive harmony, above all creeds, all politics and all nationalities. The purpose of Auroville is to realize human unity — Mirra Alfassa- known as "the Mother"
---
City plan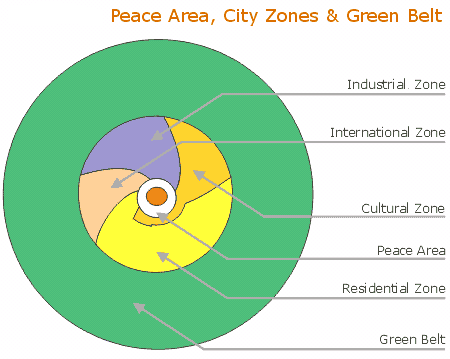 (Source)[https://www.auroville.org/contents/95]
Early morning in Auroville:
You can feel the fresh air as soon as you enter the city and its quite common to meet and get a friendly pat as a blessing from the majestic elephant, though it was quite an experience for my husband being so close to one.
Another common sight is Kolam making which is a feast for the eyes with the vibrant colours- though I didn't get a chance to capture the vibrant colours.
---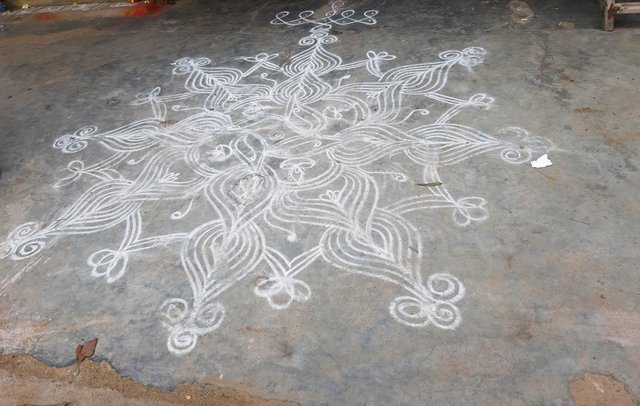 ---
Kolam making - or the mandalas is an age old customary practice especially in South India which brings good luck and cosmic energy into their homes and one can see energetic women making this art early in the morning in front of their houses and sometimes decorating them with flowers.
Check out the video to see my morning tour in Auroville
---
At the heart of the city is the Matrimandir, and the area is devoted to meditation and unity called as Peace area.
Other areas in Auroville are dedicated to culture, organic farming, artistic work, forest etc.
---

---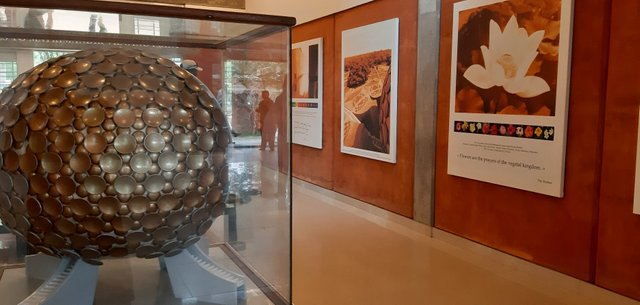 ---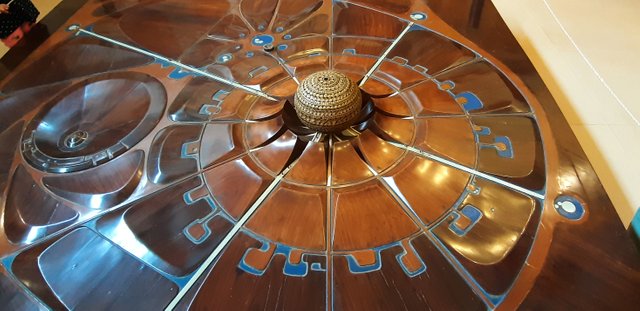 ---
Matrimandir: The idea of Matrimandir was conceived by Alfassa 'The Mother' as "a symbol of the Divine's answer to man's aspiration for perfection" equipped with a solar power plant and garden around.
One of the most beautiful architectures I have seen which talks about the philosophy of Aurovillian.I have enjoyed my time walking around the Matrimandir, what a beautiful space and such calmness.
---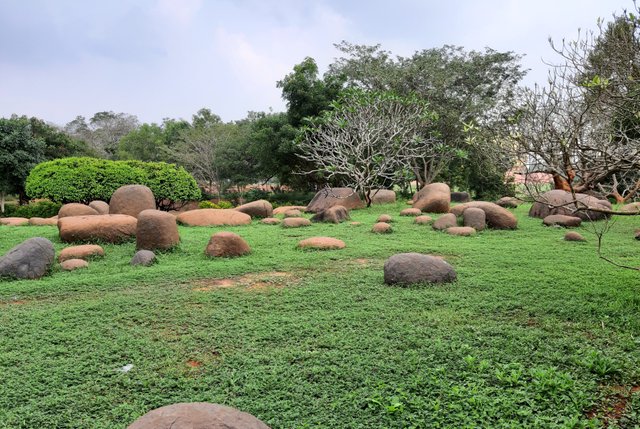 ---
Streets:
The streets were full of tourists and locals but I loved looking at the colours and design - and the whole vibe of the place. If only I had more time, I would have spent time going for some meditation sessions and checking out some local crafts and arts.
---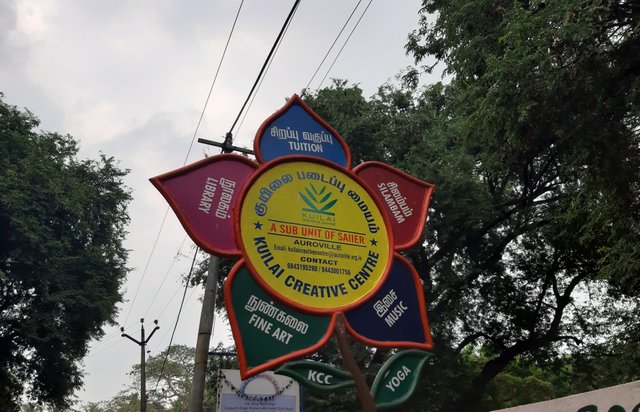 ---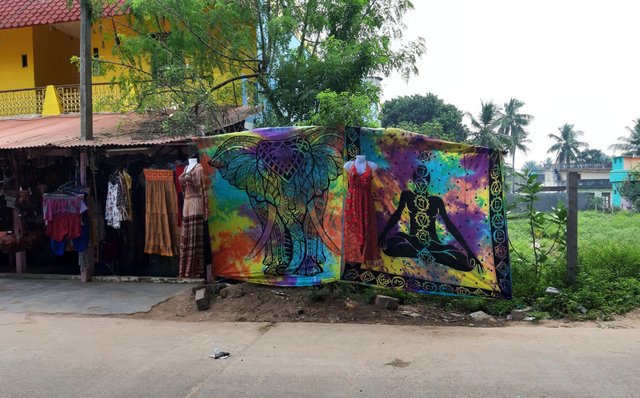 ---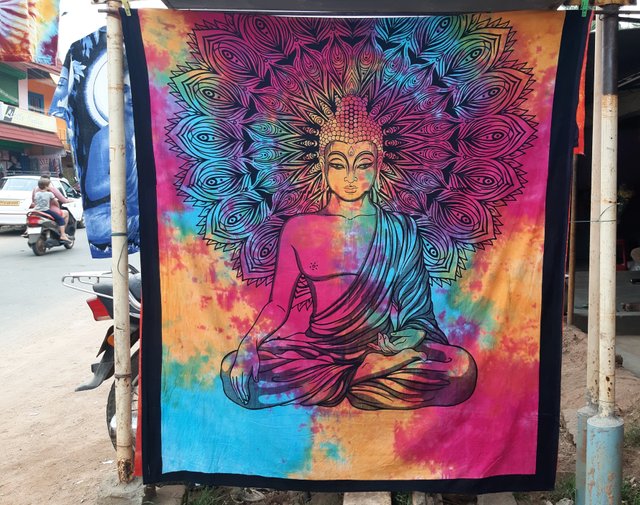 ---
Cafes:
There are many cafes serving organic food with an atmosphere ideal for relaxing or probably reading. For me, places like these give me a lot to think about, especially about today's lifestyle, when everything, everyone is just running towards something.
Even though I didn't have much time to check out all the amazing cafes here, also because most of them close by 5.30 pm, but I was able to visit the two most famous ones:
---
Tantos- an open restaurant known for its wood oven pizza and desserts
---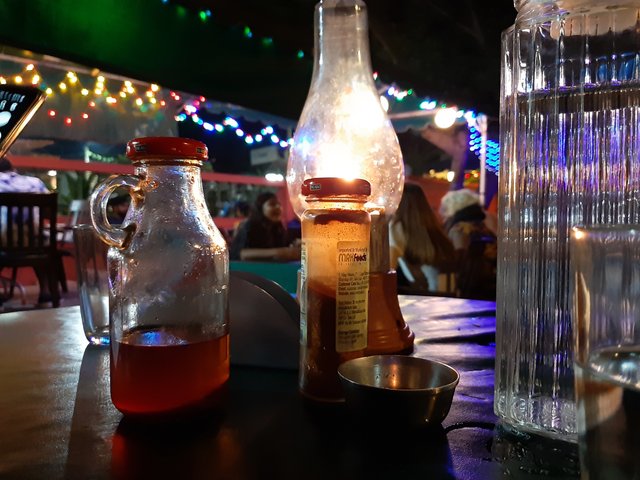 ---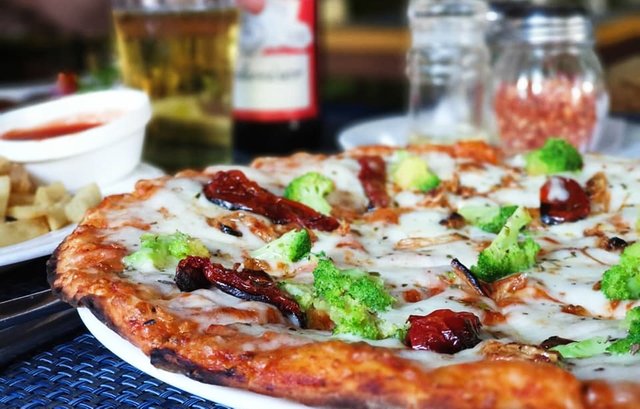 ---
Auroville bakery and cafe- known for fresh bread and organic food.
---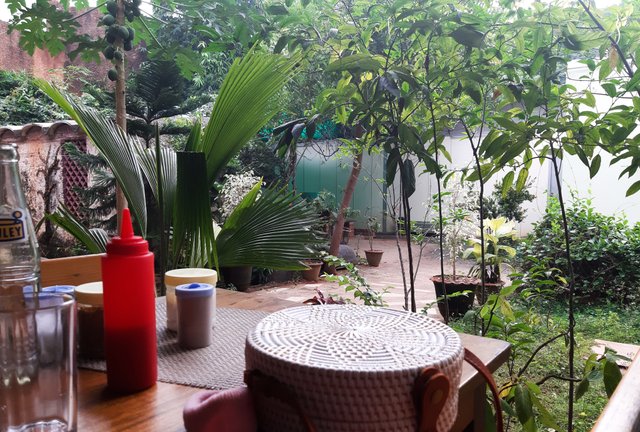 ---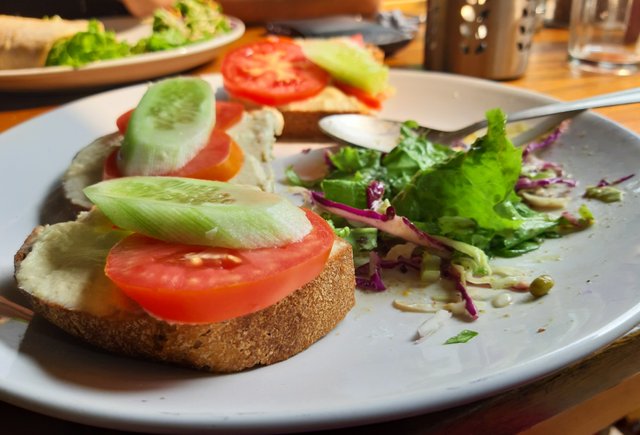 ---
Breakfast at our stay home- a simple pillared stay home- Sun Farm House - the host was terrific and we had the best homemade breakfast in ages. Upma with Coconut Chutney, Ragi (Millet) bread with homemade plum jam.
---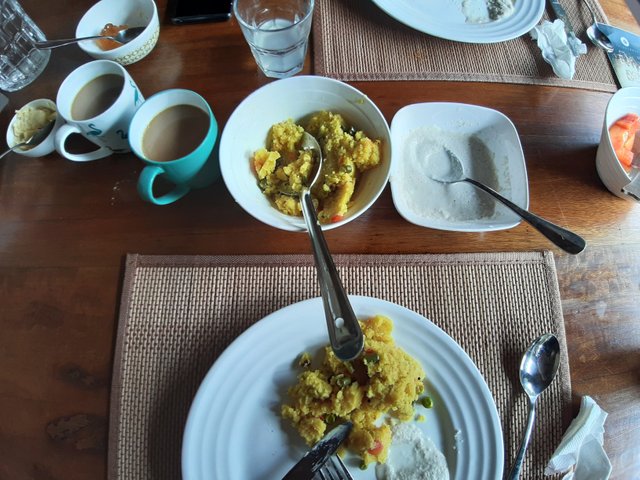 ---
Stay at Sunfarm house:
---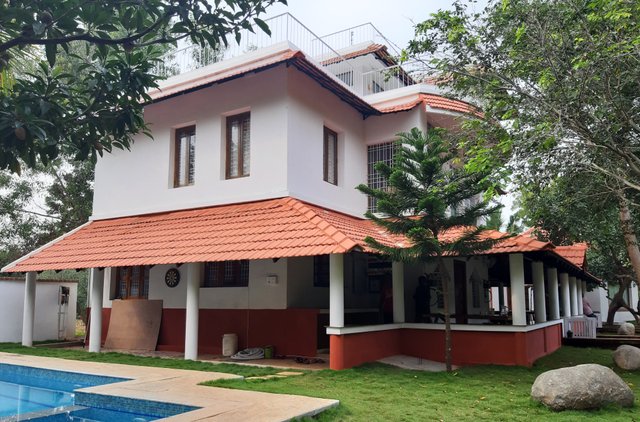 ---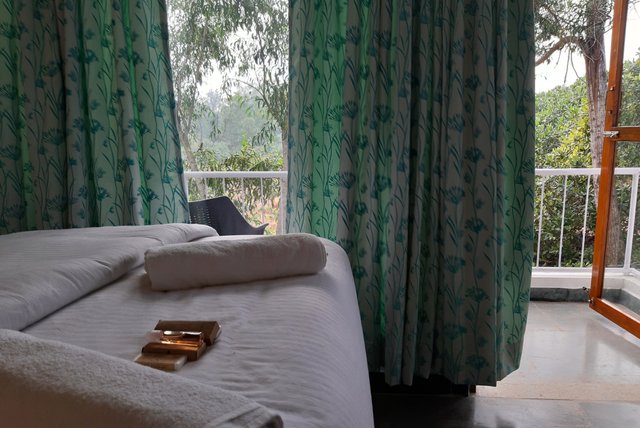 ---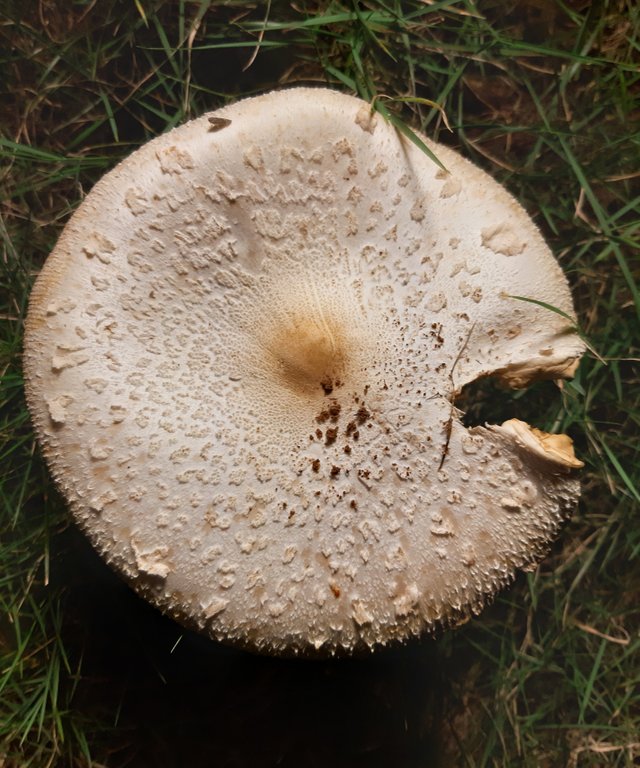 ---
❤️I left a little piece of my heart there, and one day I will go back.❤️
---
I have come back wanting for more- it felt like a teaser and believe me the worst time to visit Auroville would be New year. The whole feel of the place is gone, the quiet lanes during any other time were now filled with tourists and hawkers.
It's a place to relax, meditate, to be with nature, to soak in the Aurovillian culture, to find a quiet little corner and read a book, to enjoy the fresh organic food cooked with love and to just live a little doing what you love.
---
I hope you enjoyed reading my post and I am grateful for every Upvote, Resteem, and Comment. Until next time! 😍
All content and photos (otherwise stated) are by @itravelarts
Love. Swati ❤️