The dragon above the clouds - Pilatus hike part 2 - Gfellen to Riseten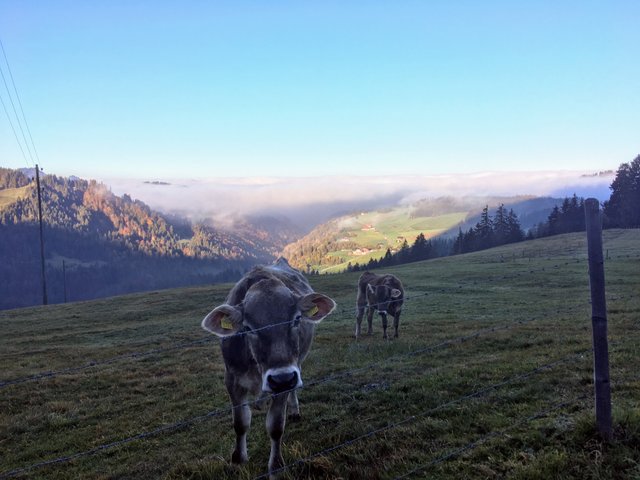 This post is part 2 of my Pilatus hike, see part 1.
The path was not actually my first choice, my initial plan was to access the ridge from the south-facing slope, which is the most common route from Gfellen to Pilatus. However I was surprised to see the early postal bus from Entlebuch already full of hikers at 8:30 am. Since I was looking that day for solitude in the nature, I spontaneously decided in Gfellen to take a different route in the shadows of the north-facing slope, in which I was indeed completely alone before reaching the ridge.
I started going up in the woods, along a small stream :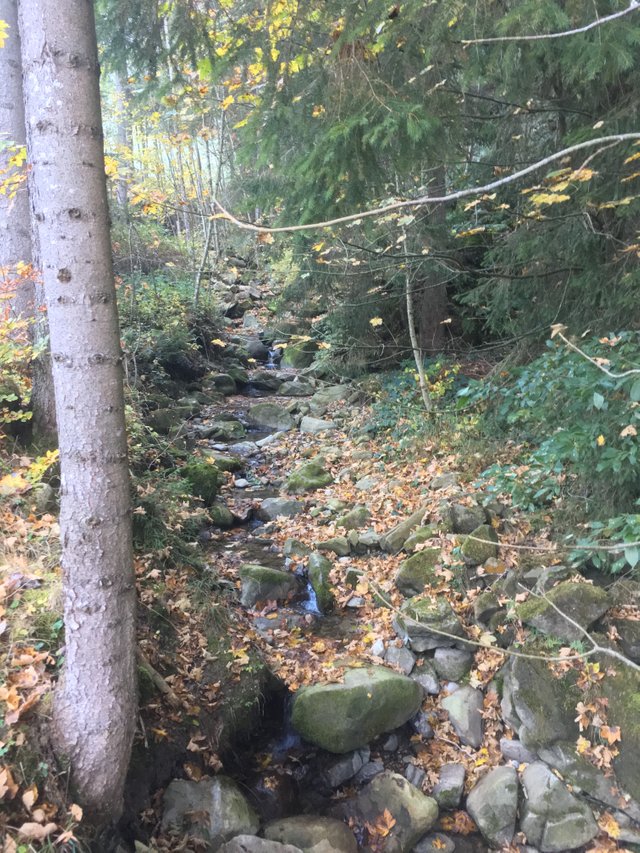 The grass is wet and spider webs are heavy carrying droplets of water :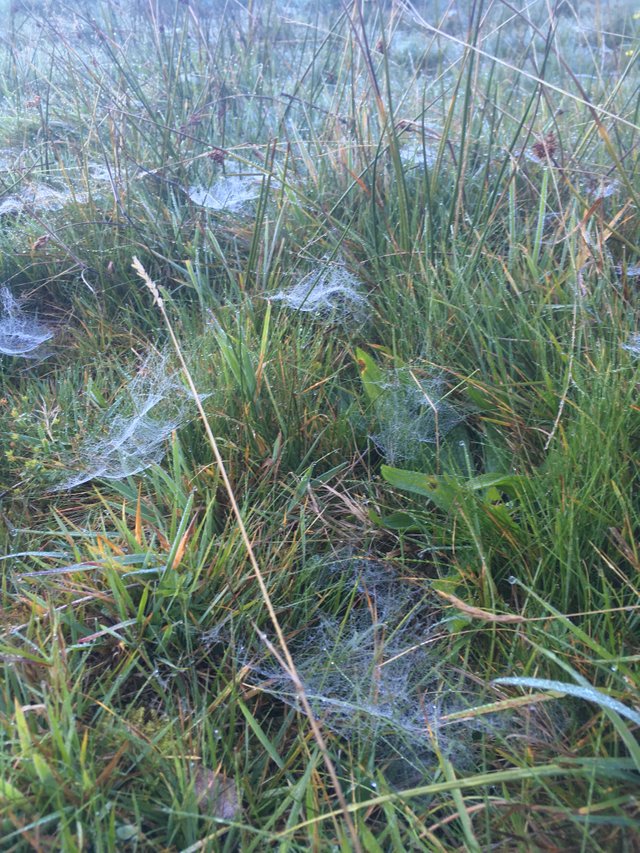 I turned back and realized that the clouds were dissipating, revealing gorgeous landscape already! On the left you can see the Schimberig mountain culminating at 1816 meters, which reminded me of a hike I did there the past year.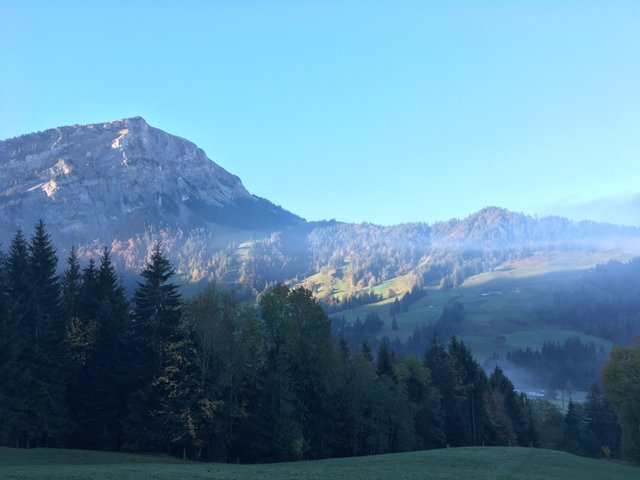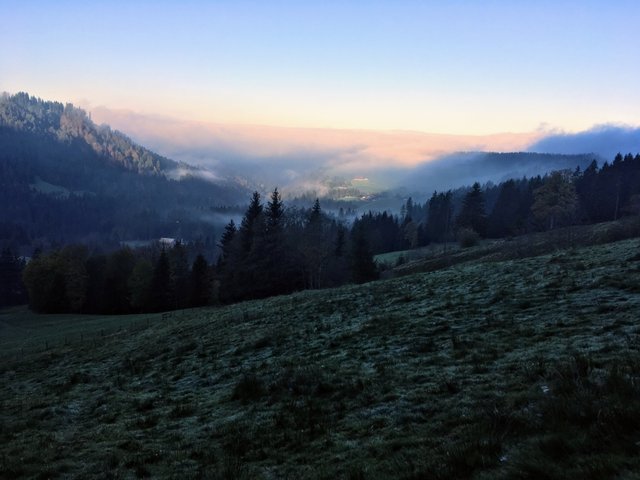 Meeting some cows as always :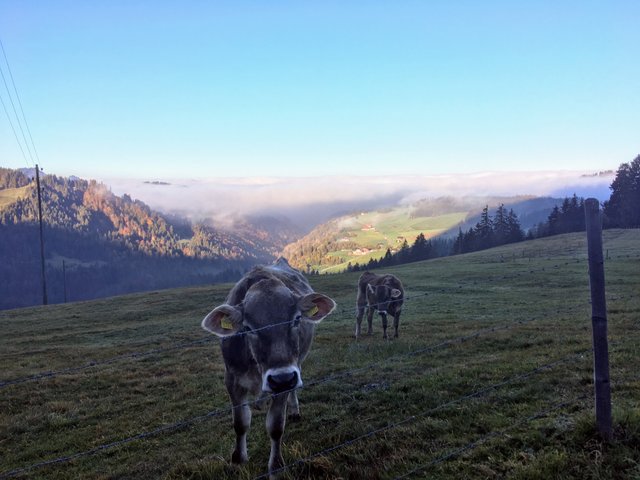 More curious cows (something went wrong with my phone about the lightning, the clouds were not that pink)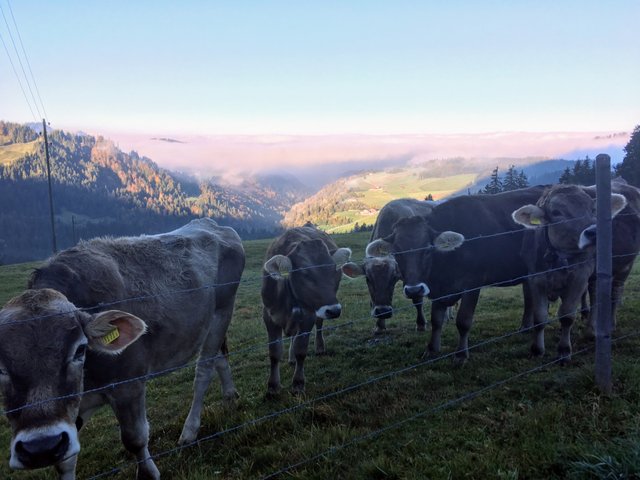 The clouds sometimes caught me up in the forest, creating a kind of gloomy atmosphere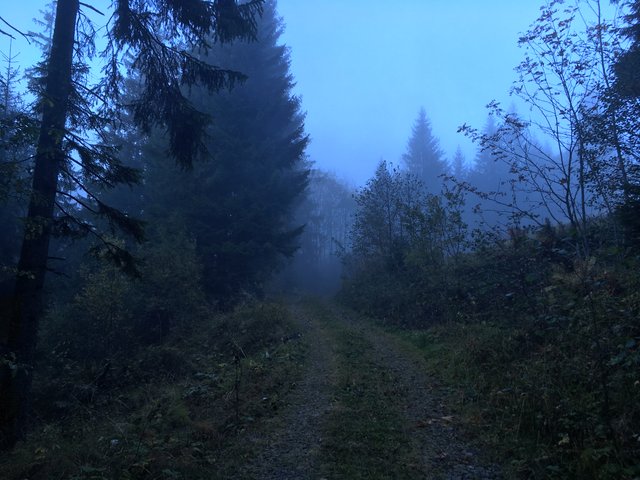 I reached Riseten which let me see the sea of clouds on the other side. I really liked to see them moving slowly in front of me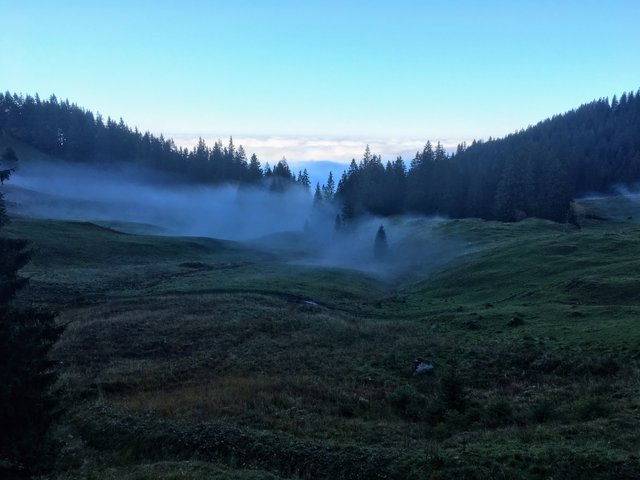 The Riseten hut with a nice collection of bells. In the background you see the ridge which is the next target!
The hike continues in the next post...