Chatuchak pronounced as "Jatujak", others also call it JJ market has more than 15,000 stalls!
This market has pretty much everything you can think of from food, clothes, jewelry, arts, toys, furniture and pets. It's huge! I didn't know where to look first, I was overwhelmed I wanted to buy a big shopping bag and wanted to start shopping but you know what? I didn't even get to buy any souvenir, not even one! I was a bit upset because I was being so cheap when I know that the price was already very affordable (this was two years ago, before the crypto lifestyle, haha!)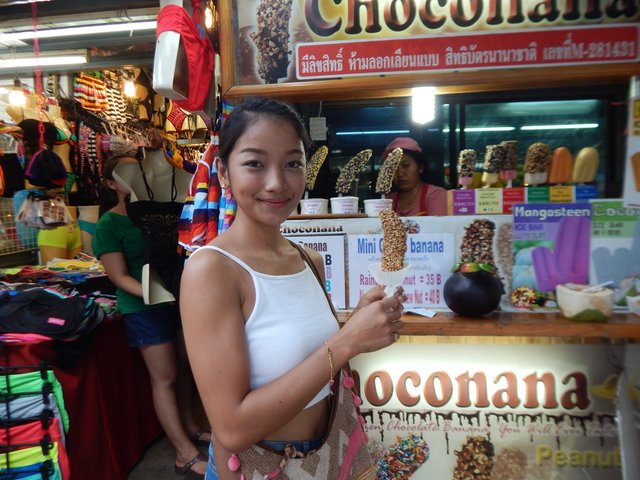 Although I didn't buy any clothes or souvenirs, I tried some Thai snacks that I really enjoyed. This one is called choconana, it's a frozen banana, dipped chocolate syrup and coated with nuts. They have almond at 50thb, cashew 45thb, peanut 40thb and rainbow at 40thb.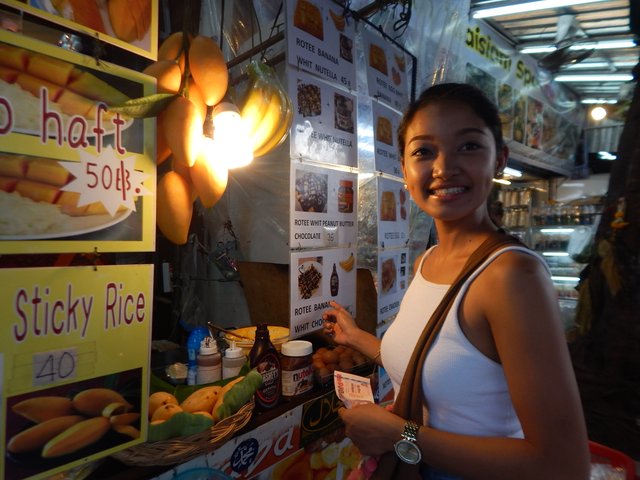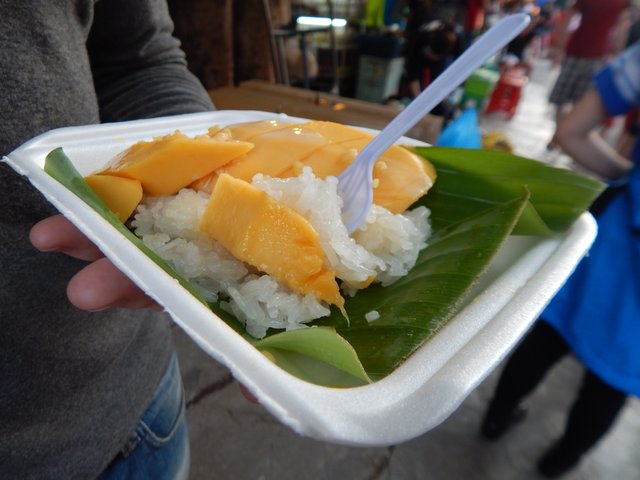 I had my first mango and sticky rice at this place and I think it was good but I had some better ones in Chiang Mai. I thought of getting the rotti but we skipped that and got some drinks instead.
I also had some popsicle sticks. They have it in different colors and fruity flavors, I felt like a little kid again.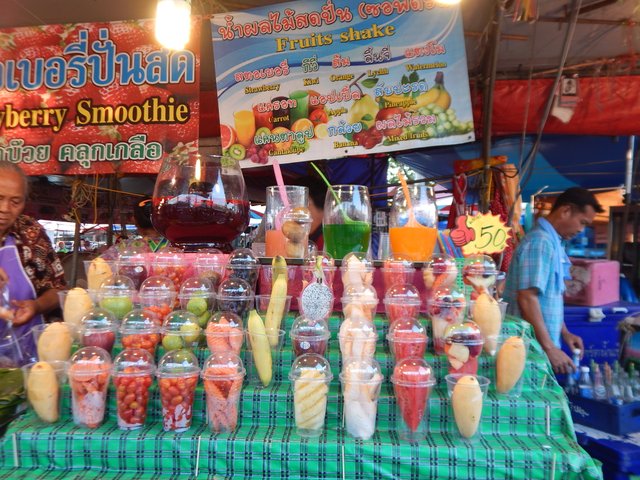 We had a handful of cool drinks from different stalls. We didn't finish all of it because we wanted to try a variety, it was a really fun experience!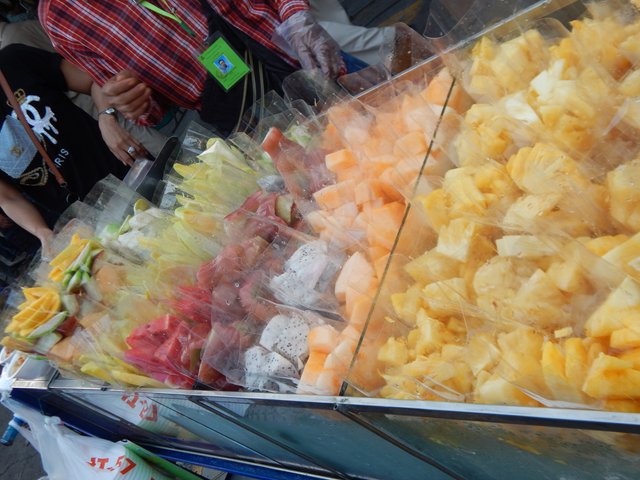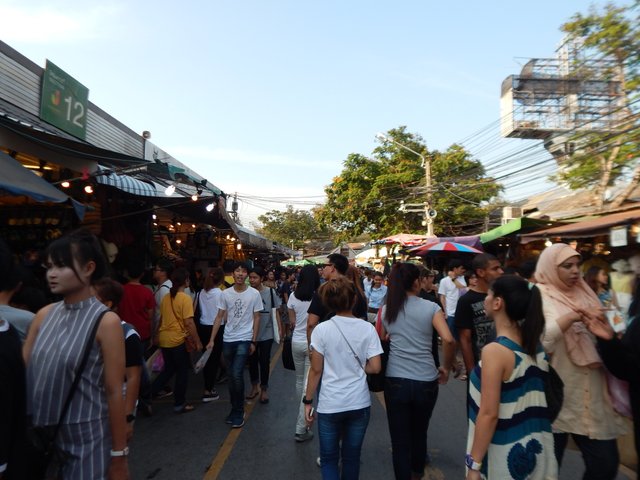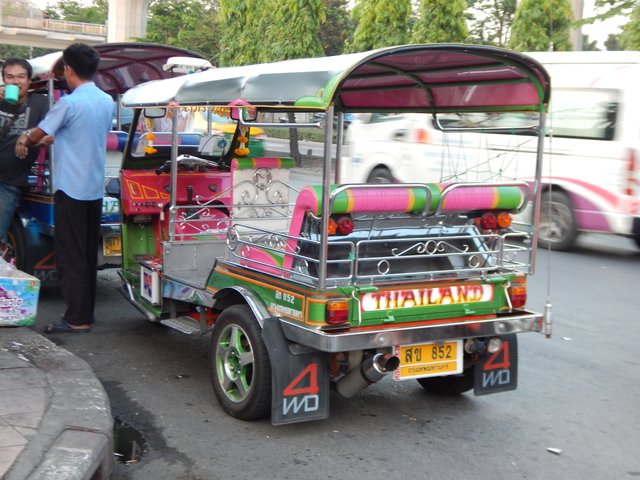 On our way back to the hotel we took the Skytrain since it was faster (not that tuk-tuk you see in the photo above). Mind you, the traffic in Bangkok is crazy during rush hours!
If you ever visit the market, it's best to wear something comfy and light shoes especially if you have a plan of staying longer to see a lot of stuff or go for shopping galore!
---
Older Post
---
---
Thanks for dropping by!
---
Vote for his witness:
---
---