Pig and Palm- Lost & Found!
Pig and Palm is the only Michelin star run restaurant in Cebu. Actually, I heard about it months ago, and looked it up but didn't know exactly where it was located at. I knew it wasn't in a popular area since I am sure I would have seen it if it were. Pig and Palm is run by Jason Atheron, who is married to a Filipina- Which is why he opened a restaurant here in Cebu. This is a modern tapas-style restaurant, but if you go at lunch only the bar menu is available.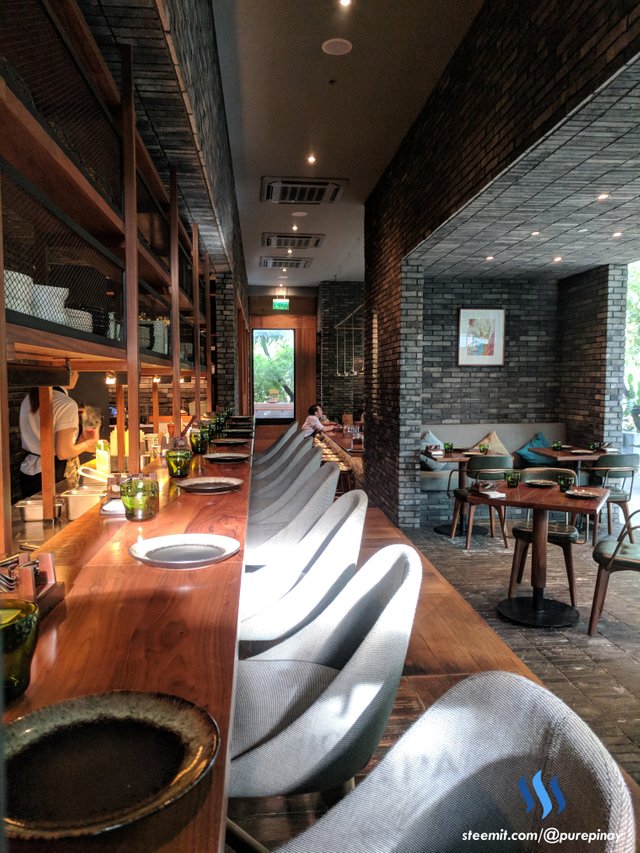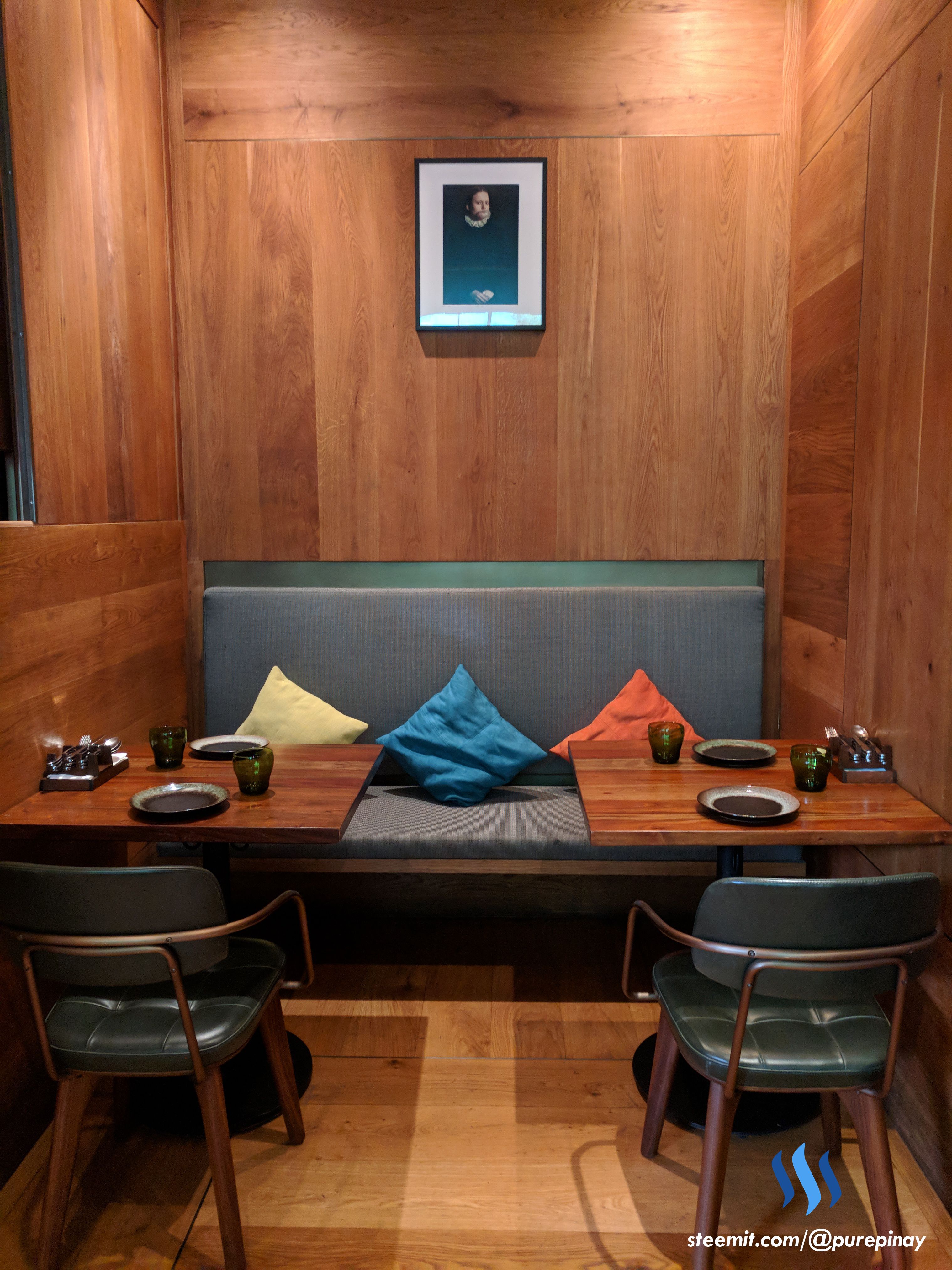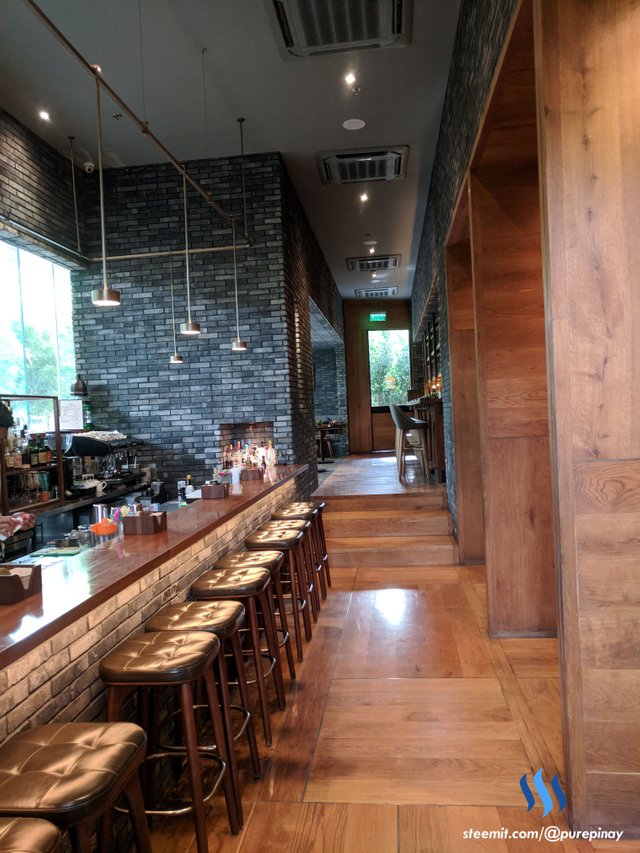 Last week me and my partner were driving around Cebu, since I didn't feel like going home, and this is when I got lost; And found the location of Pig and Palm. Right on cue, since we were hungry- And also wanted something different than usual. When we parked in the garage and entered the restaurant, I was honestly taken aback. Unlike most restaurants in Cebu- Or the Philippines for this matter;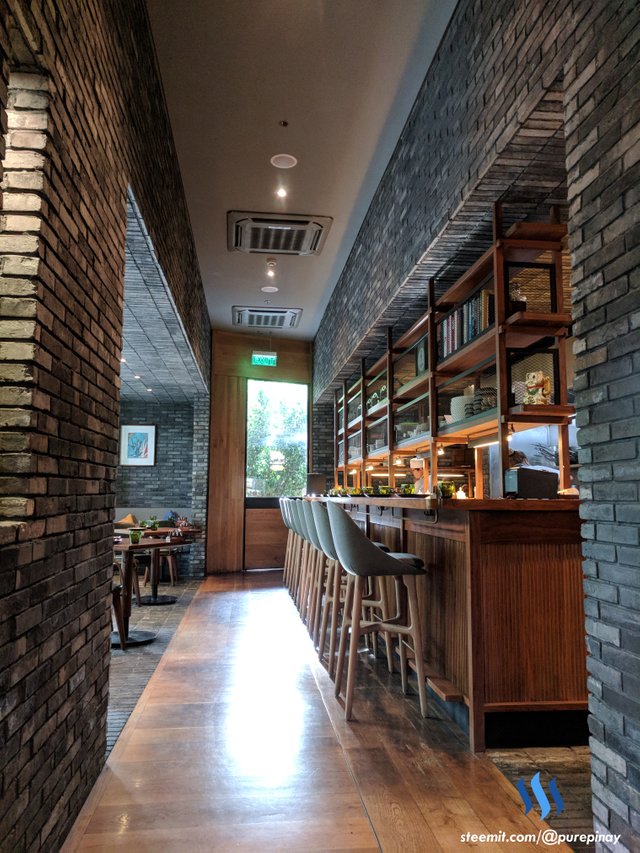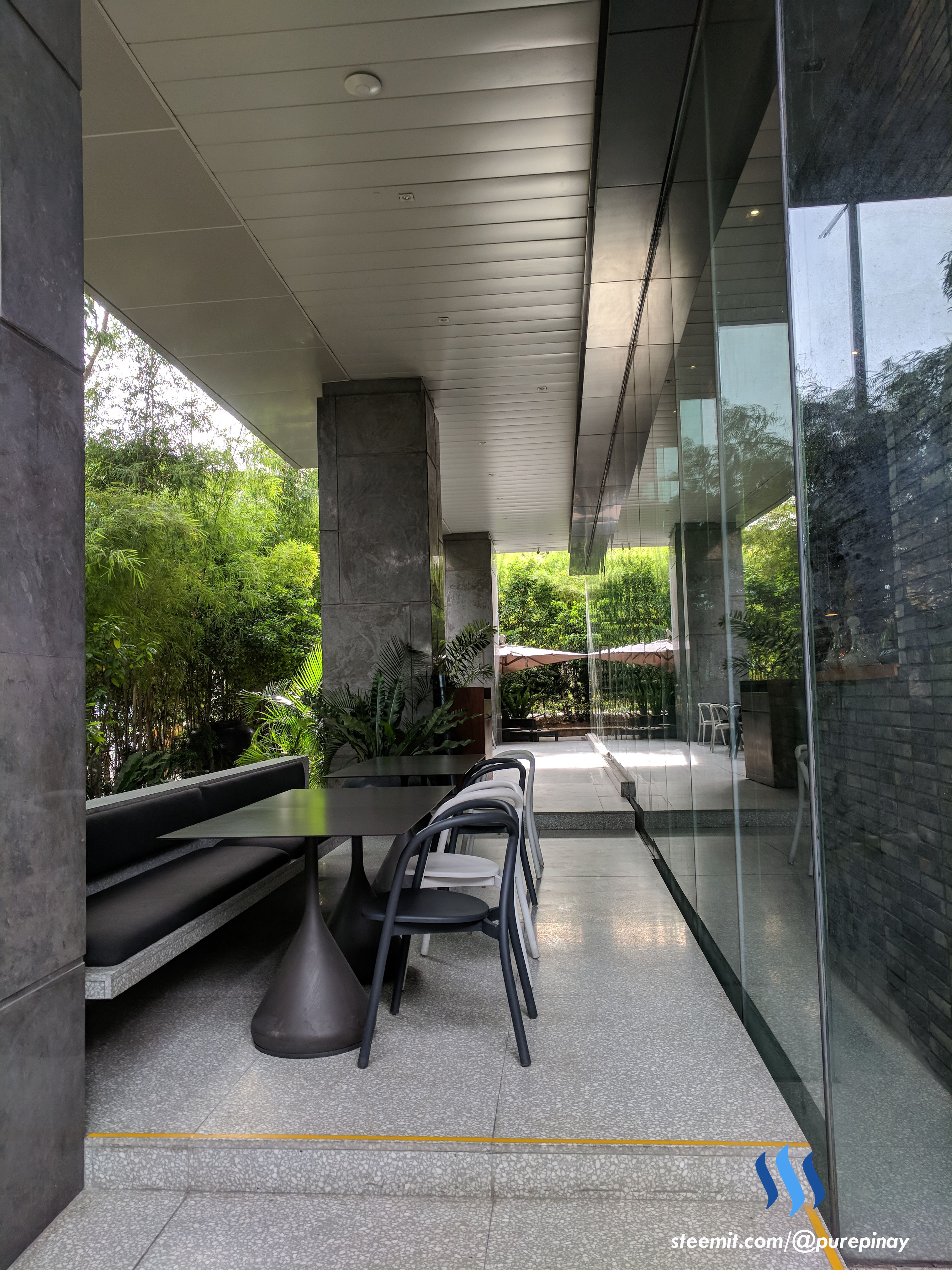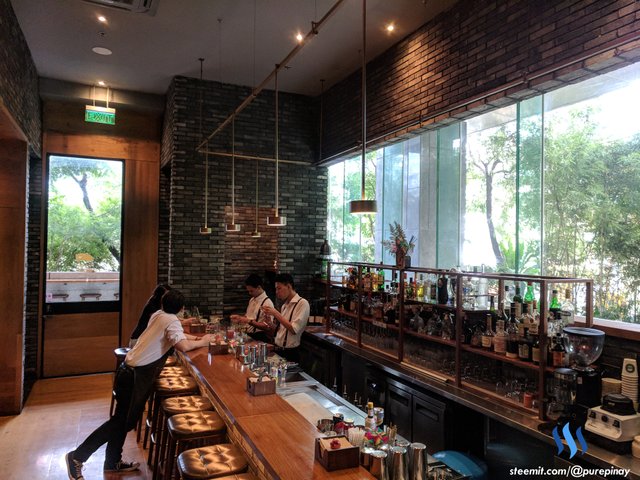 The layout and design took me out of the Philippines and made me comfortable and hungry instantaneously. With the hardwood, brick and metal rustic decor, a nice bar in the entryway, and a fully open kitchen in the middle of the dining room- This restaurant was exactly how I would like to design a business.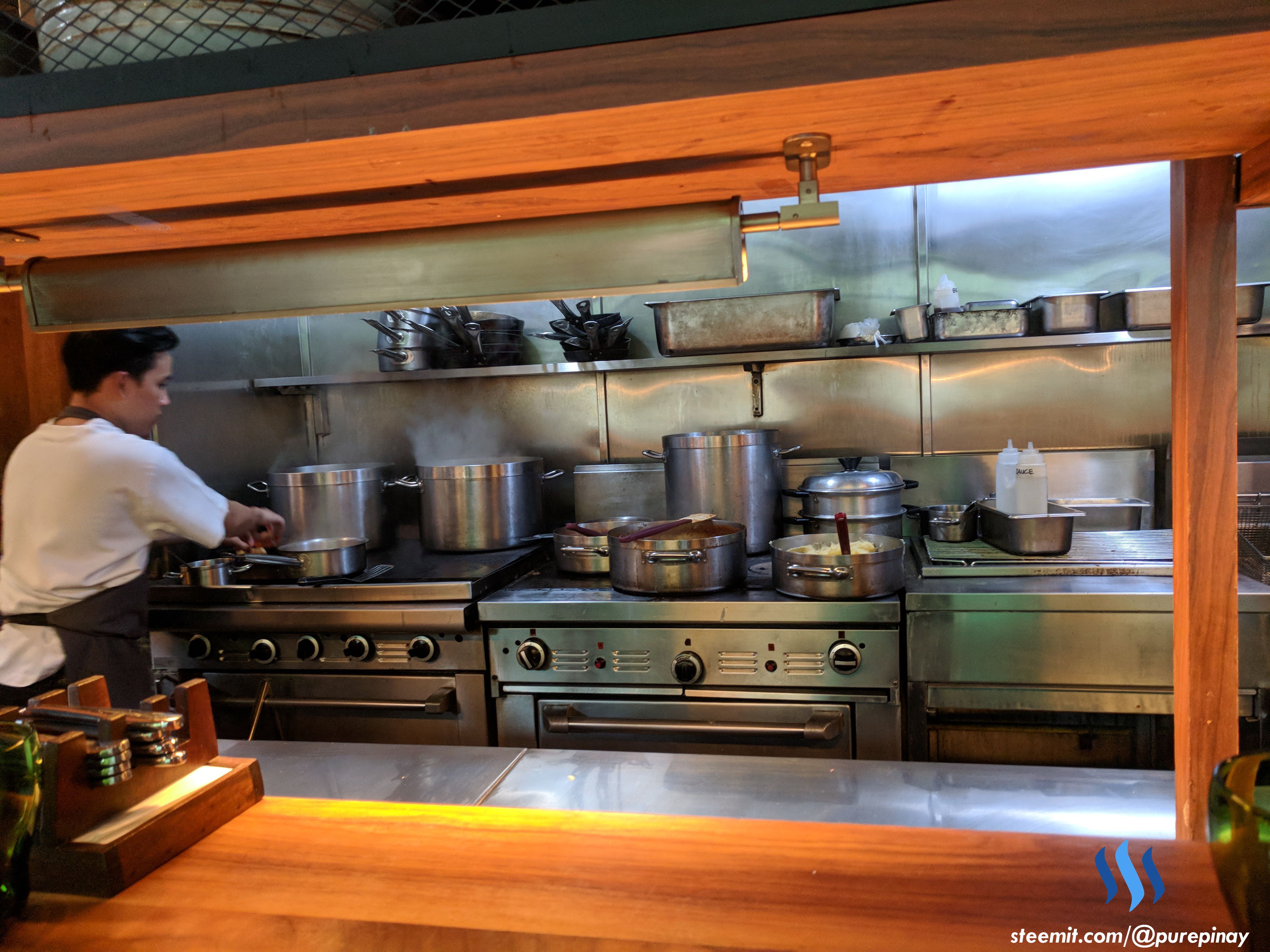 When we entered the main dining room, there was only one other couple, who were finishing their meal as we sat down. This meant we had the entire place to ourselves, and I felt free to snap photos that I hope you will all appreciate.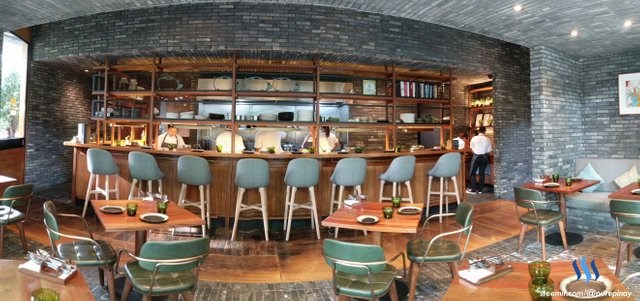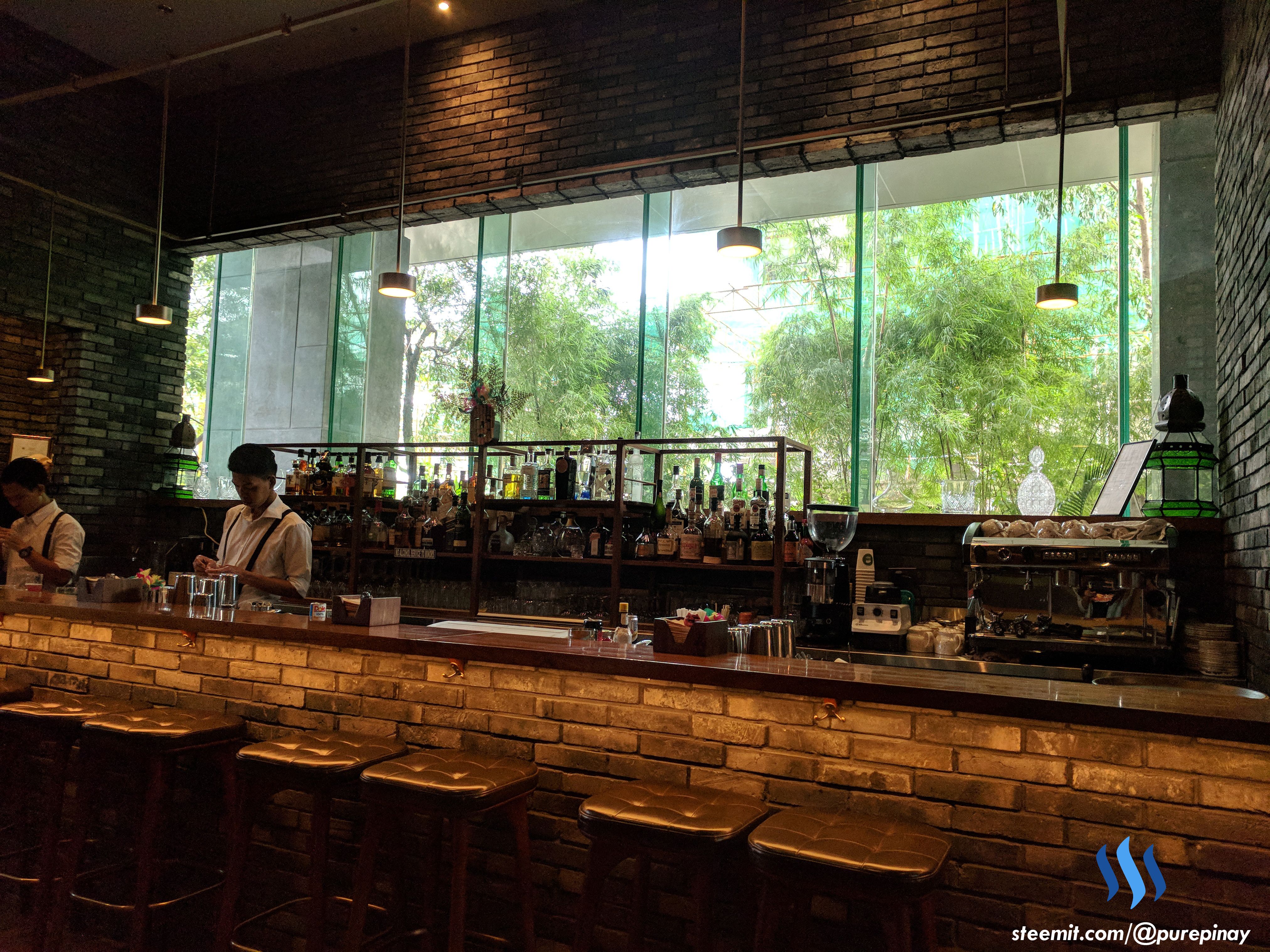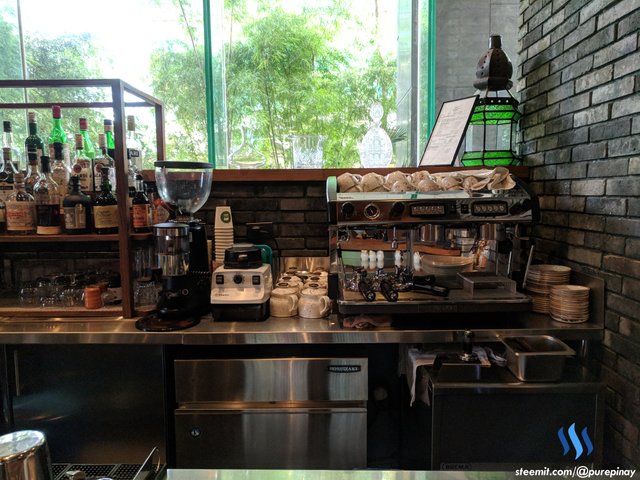 Since only the bar menu was available to us, we ordered the beef sliders and fried chicken (Karaage). Although I wanted to try a cocktail, I was actually afraid to enjoy it too much- And drinking mid-afternoon isn't usually my forte' :D So, whenever possible- I exercise my willpower, and just. say. no.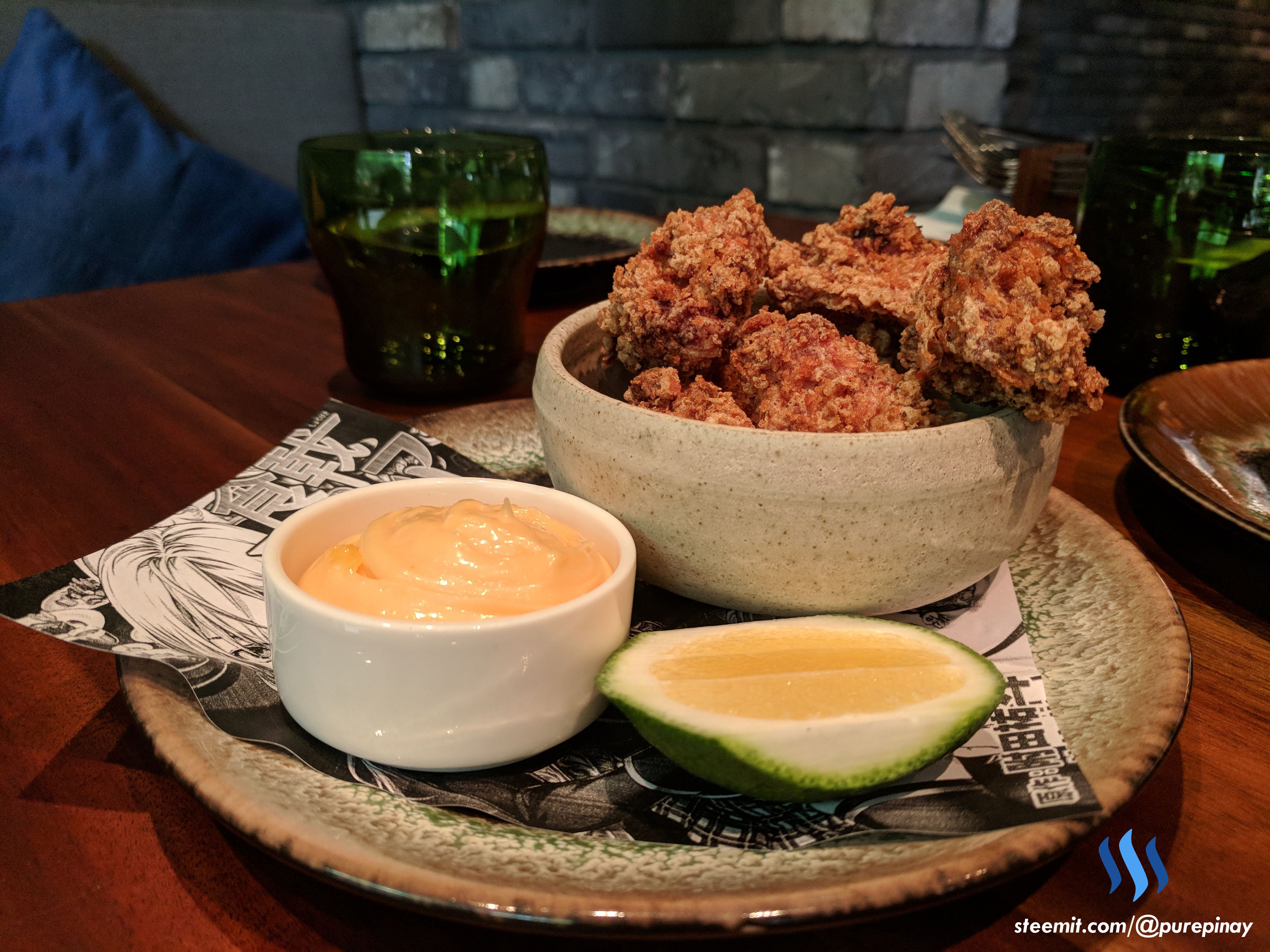 Karaage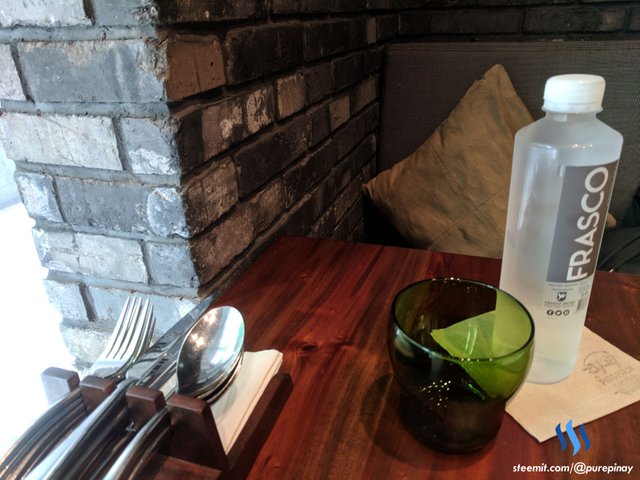 Jason Atheron is an obviously experienced chef. He worked with the Gordon Ramsey group in 2001, in which he ran Chef Ramsey's Maze restaurant chain, and even oversaw the opening of 5 concurrent branches. After he left Maze, he went on to open his own restaurant group named, 'The Social Company'; Which consists of 17 different restaurants around the world! Looking into many of the chefs that started with Chef Ramsey, they all seem to move on and create great success on their own. Although I haven't eaten at any of Chef Ramsey's restaurants- Just imagine what he is doing to the food industry. Training all these chefs to place quality first, and to get their competitive juices flowing... This creates excellent restaurants and bars all over the world for us to enjoy :D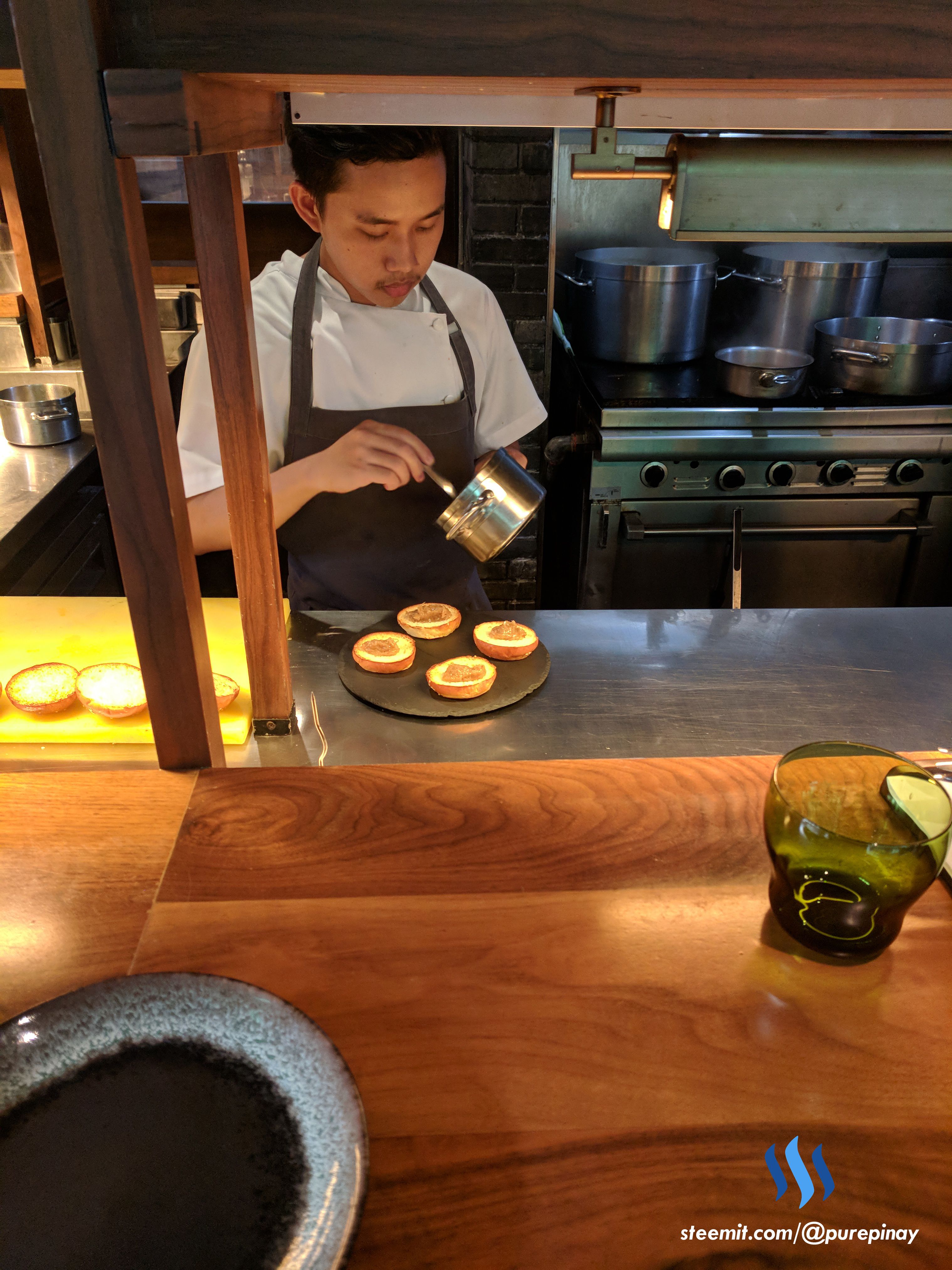 The burgers at Pig and Palm were incredible. They weren't too pretentious that it took away from a burger that I was craving- They were simply delectable. Of course, perfectly cooked, and seasoned- A perfect portion of cheese and bacon with a homemade pickle and alioli mayonnaise. The waiter told us that the meat was imported from USA, and they grind it on site.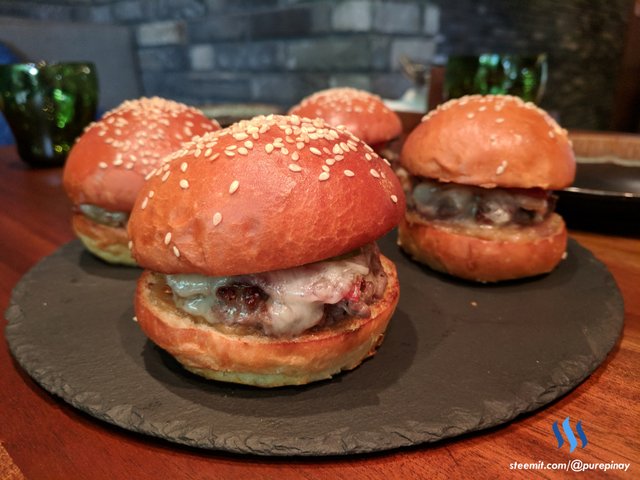 Beef Sliders
I am not a food critic, and I wouldn't ever imagine that my expertise would be justifiable enough to actually rate this restaurant. However, I have had the pleasure of eating at a lot of great restaurants on my travels, and I must say the food here deserved any accolades I could offer. Absolutely zero complaints.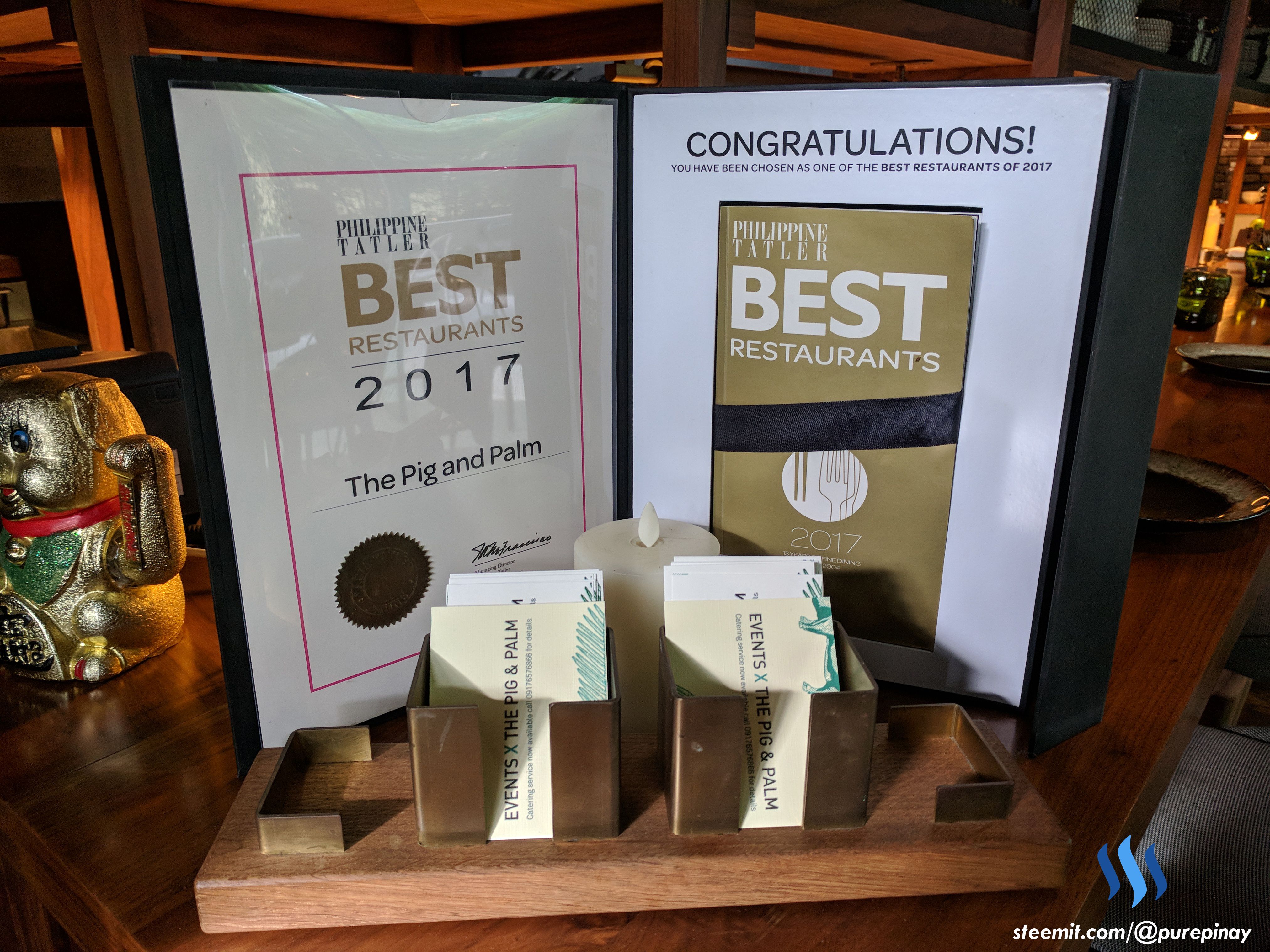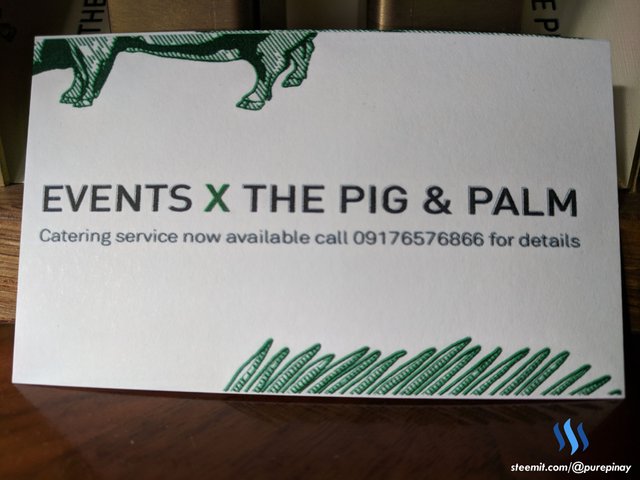 Now, I am absolutely hooked on this place and cannot wait to go back for dinner! (wink!)
The Location: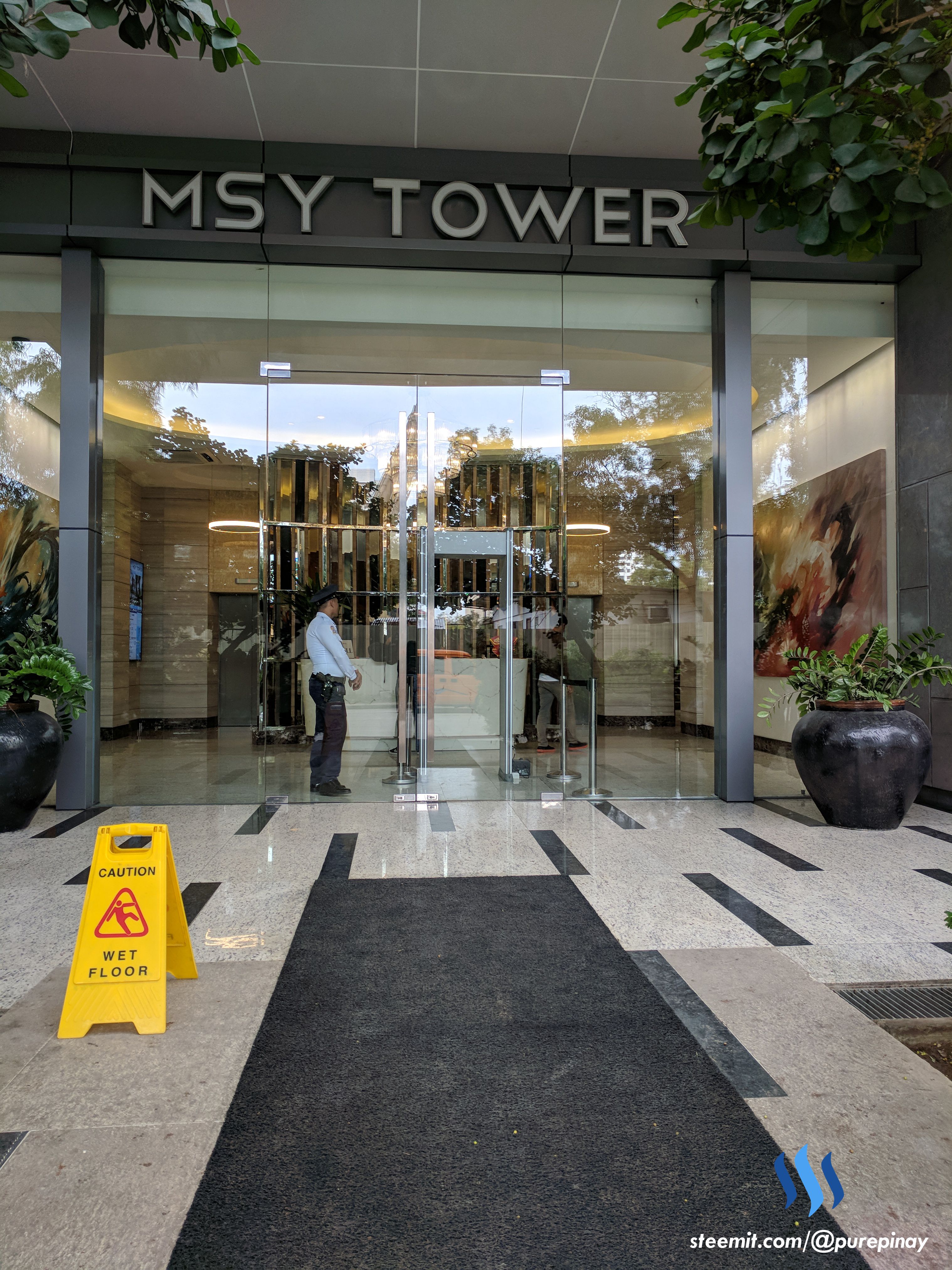 MSY Tower, Pescadores Road, Cebu Business Park.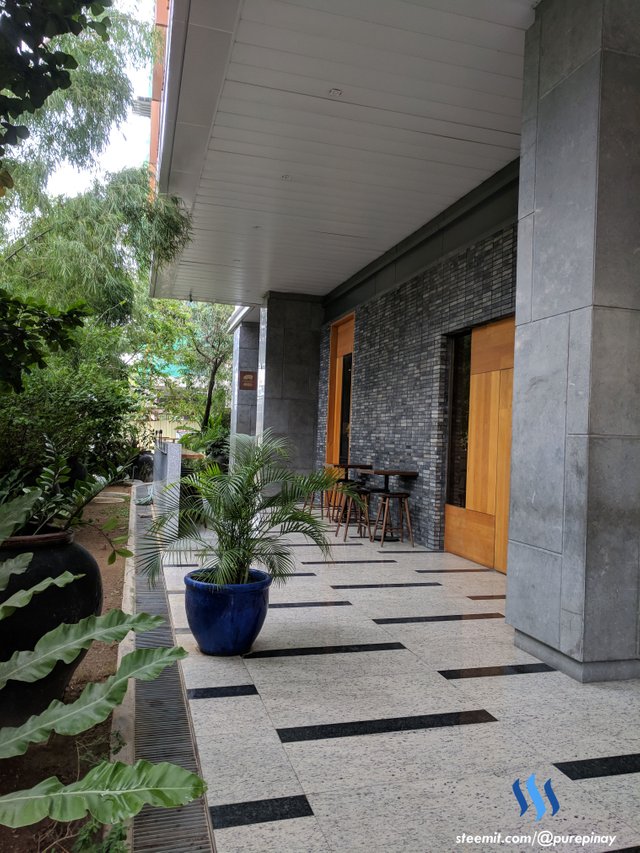 Front Entrance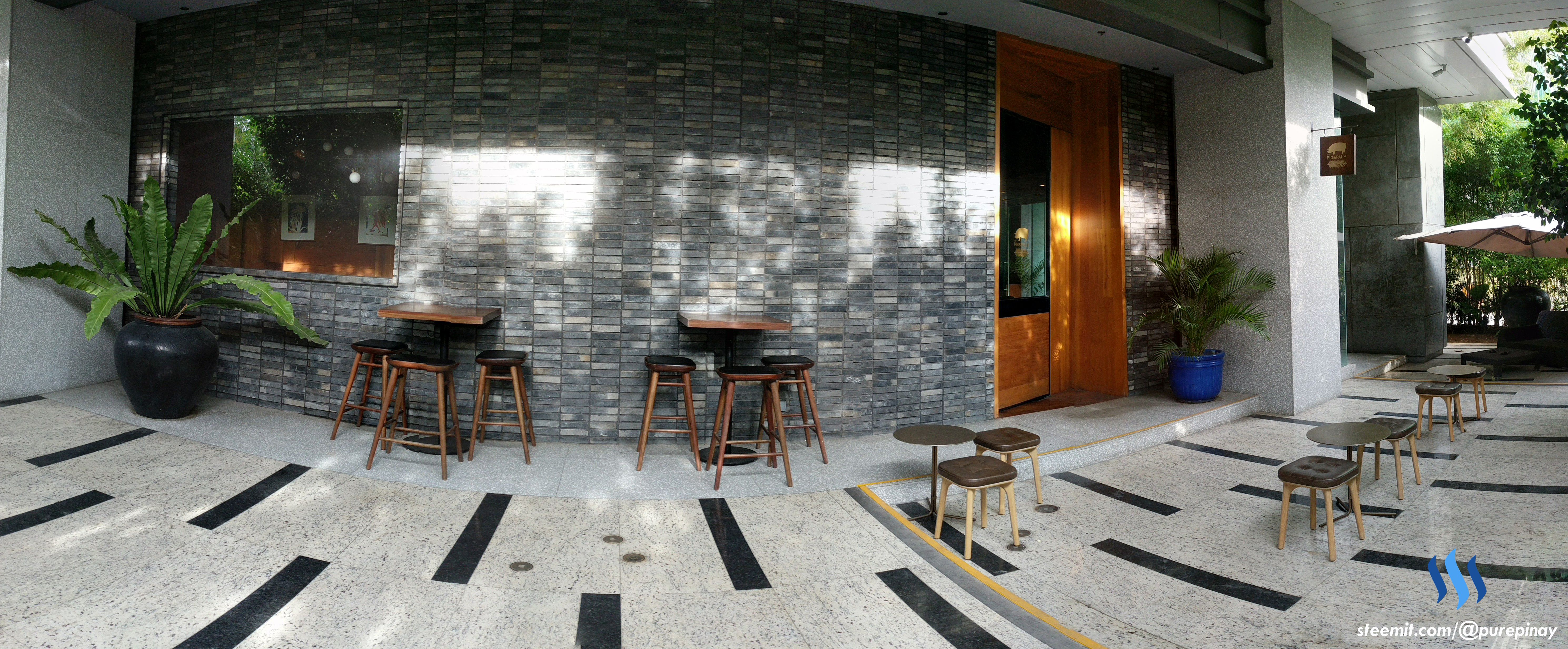 Back Entrance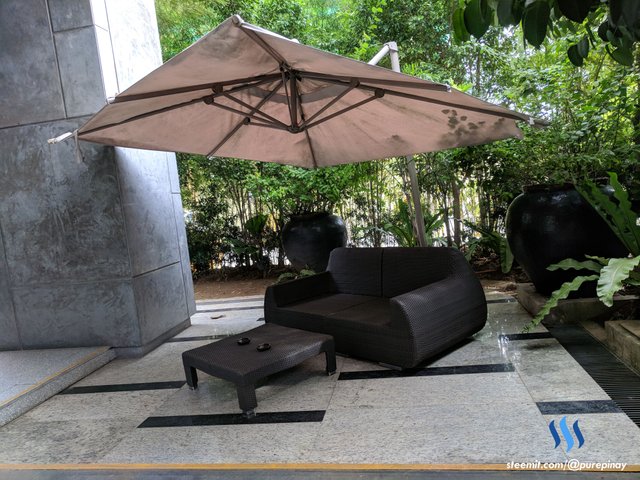 Outdoor Seatings
I hope you enjoy the photos I took, I didn't have my camera with me- But these were all taken with my Google Pixel XL, which in my opinion takes the absolute best photos of any other smartphone I have tested.


XOXO,
Gilaine