Land of Extinct Volcanoes part 16/16 - Radogost
It was the day of my departure, so I wanted to take just a short trip that would also not require me to deviate too much from the road back home. The choice has fallen upon viewing tower of Radogost. When I was driving there, I've crossed Chełmy Landscape Park which contains couple of trails I definitely need to visit on next opportunity. Radogost is on the eastern end of the area.
I've parked in Kłonice - small historic village. There is a renaissance palace, I was so close to it, but at that time I missed the info on the board and did not see it.
I wouldn't call the trail to Radogost well marked, however there are multiple cycle trails, marked or just visible, so I assumed I'll just follow one that is going uphill and it will be ok.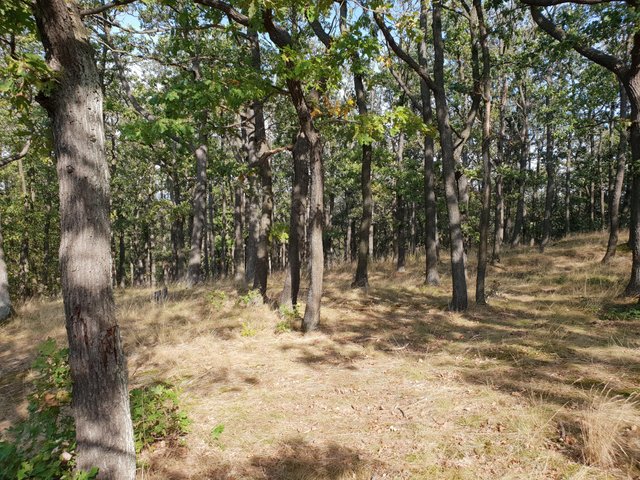 The hill is covered mostly with short oak forest, but many other trees grow there as well.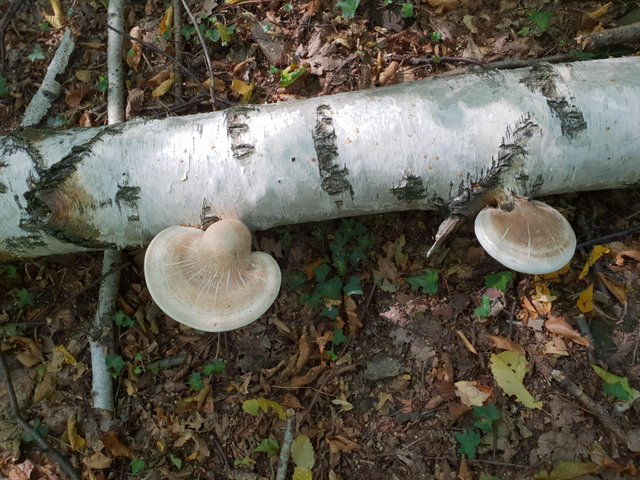 This beige polypore seems to grow solely on fallen birch trees
The tower was not hard to find. Looks like it could use some renovation.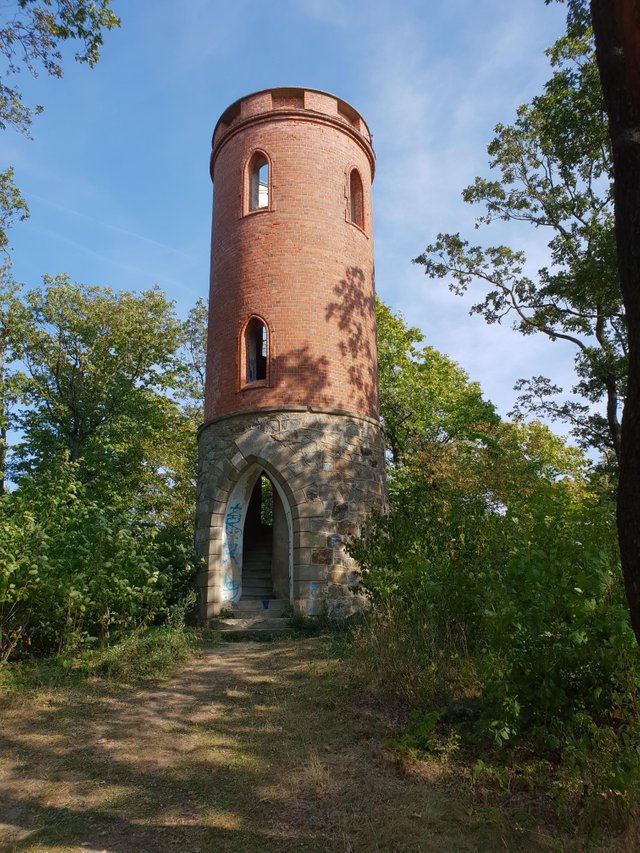 The view in all direcions was ok, but I wouldn't call it stunning :o)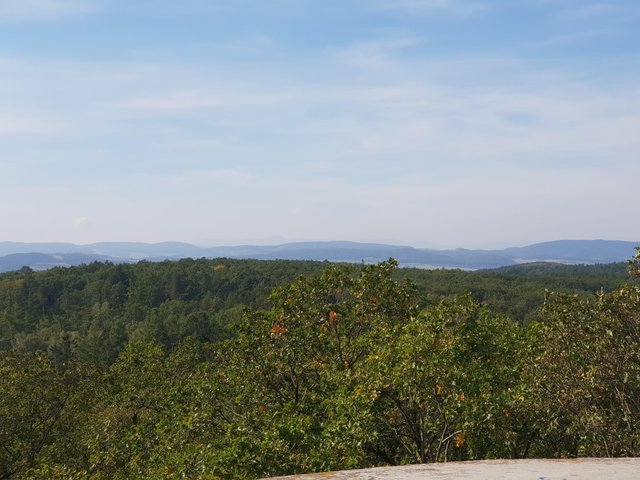 Dobków is somewhere behind that forest, just couple kilometers away
I walked around the forest for some time - yep, another strange mushroom.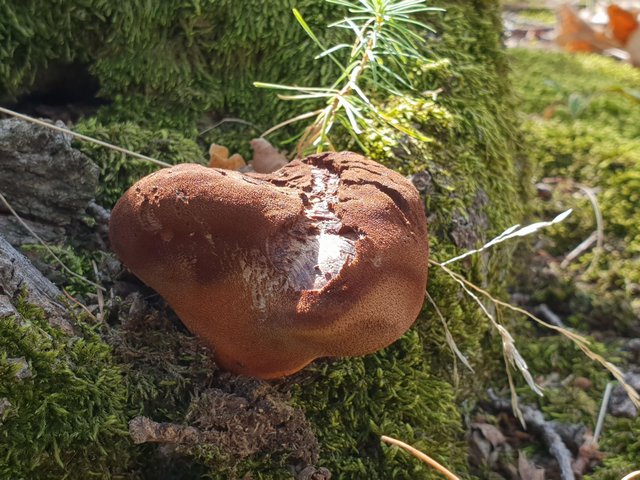 It looks like an earthball, but is was hard and well attached to the tree root, so I guess it is actually a polypore.
That's how my vacation ended :o( (if you don't count over 4 hours on a motorway)
There is so much to see in the area, I feel I'll have enough to do for more than one such visits in the future.