Trip to Batu Caves
One of the attractions we visited during our 6 night stay in Kuala Lumpur was Batu Caves. They caves are located just outside the centre of Kuala Lumpur and I think they are definitely worth an explore.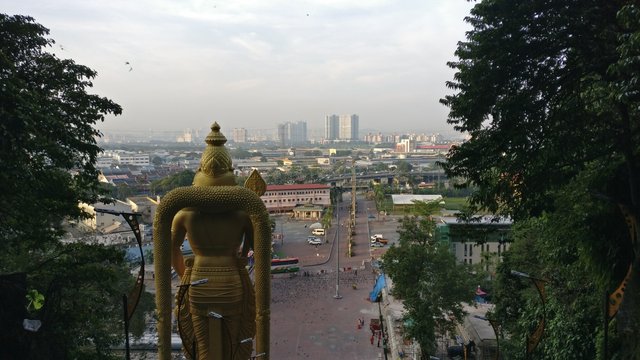 We started our day at by grabbing an Uber from outside our hotel in the center of Kuala Lumpur at 7 am and we arrived at Batu Caves around 7:30am. This meant we beat all the crowds and we were one of the very first people to enter the complex ! This is my top recommendation for visiting this attraction as the crowds after 10am were crazy ..... floods of people were climbing the stairs as we started our walk down.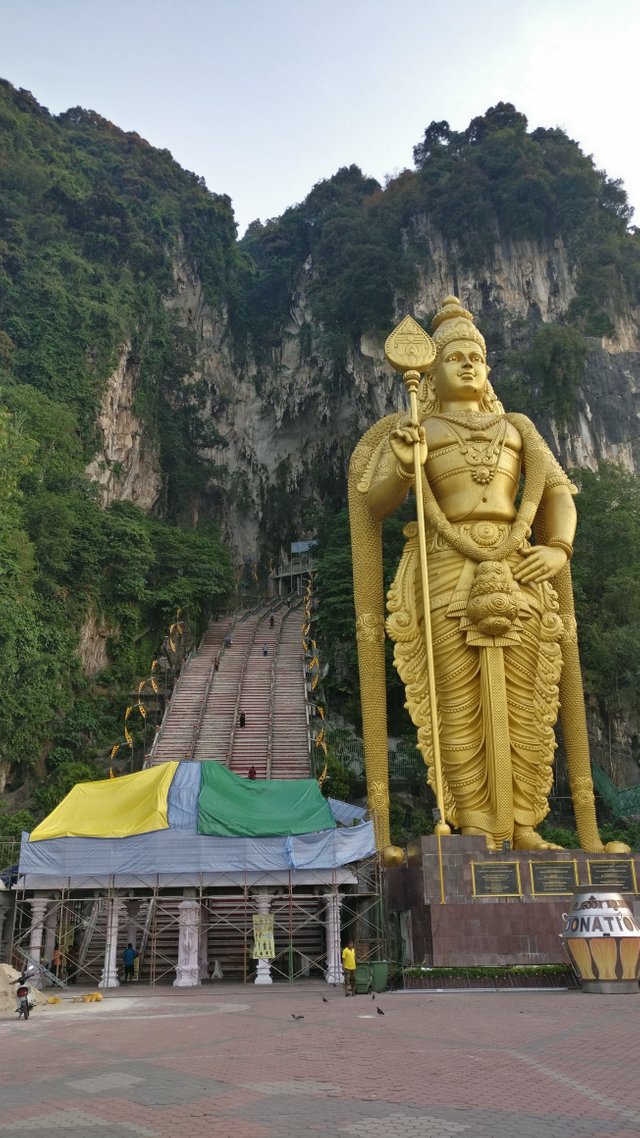 As we reached the caves so early we were able to take our time taking pictures with the giant golden statue guarding the entrance to the caves. After the short photo session we proceeded up the stairs just as a ceremony was starting to take place. A child was being carried up the steps in a cloth bag which was tied between some bamboo poles. Once they reached the top a ceremony took place, I'm not certain of the purpose of the ceremony but it was definitely a unique experience. We watched this ceremony for around 20 minutes it was so interesting to see the participants lighting candles and following the ritual.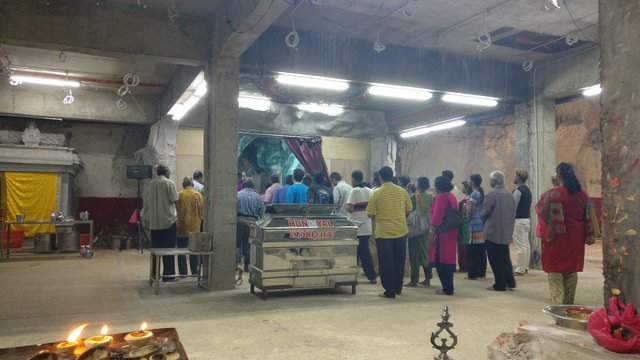 After we had explored the architecture of the caves and the decorations on the walls we walked back towards the entrance and this time the monkeys were out to play ahh. These ones are feisty they'll try to steal anything they can get there hands on .... I nearly lost my hat ! Some of the baby monkeys were incredibly cute though ;)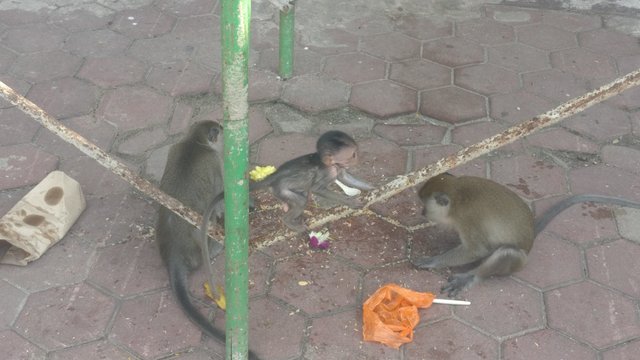 Thanks for reading,
Ben


If you enjoyed this post then please remember to follow me
Travel Guides:
Koh Rong Secret Beach Guide
Koh Rong Secret Beach Video
Kampot Travel Guide
Pai Travel Guide
Koh Phi Phi View Point Guide
Popular posts:
Koh Phi Phi (Island Tour Highlights)
Merry Christmas from Vietnam
You can also find me on:
Instagram + Twitter + DTube + YouTube