Welcome back to another episode of my travel guides series and this time its for Krabi which is located in the south of Thailand and is one of the first destinations I visited on my backpacking trip around South East Asia. The main location where you'll be staying during your visit to Krabi is on the Ao Nang beach side, this is where you'll find the best beaches, restaurants and shops to look around. I stayed in both a hostel and a hotel down the main road leading down to Ao Nang beach and for all you people working online the hostel is called Pop in Hostel and had really good Wi-Fi when I stayed there at least.
Krabi has a number of attractions on offer to keep you entertained such as the tiger temple hike, trip to Railay beach and the monkey trail if you want to get up close and personal with some furry friends.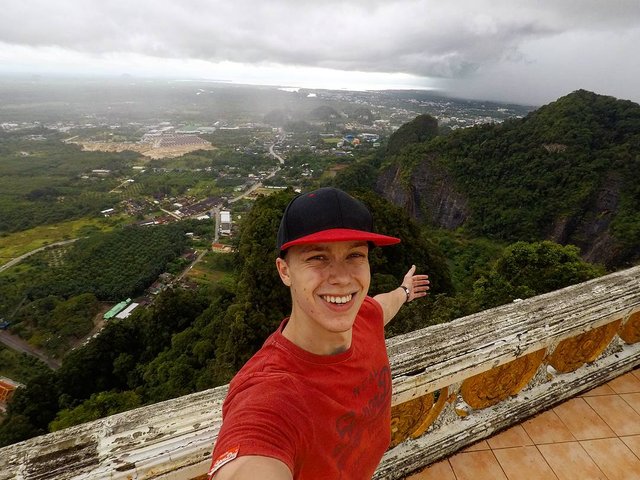 The tiger temple offers some incredible views of the surrounding areas if you can cope with climbing up 1,237 steps to reach the top ! Its definitely worth it though ! We went on a slightly cloudy overcast day and it even started raining when we reached the top and it was still a very enjoyable experience. I've created a highlight video from the climb to the top that you can watch below and a blog post by clicking on this link.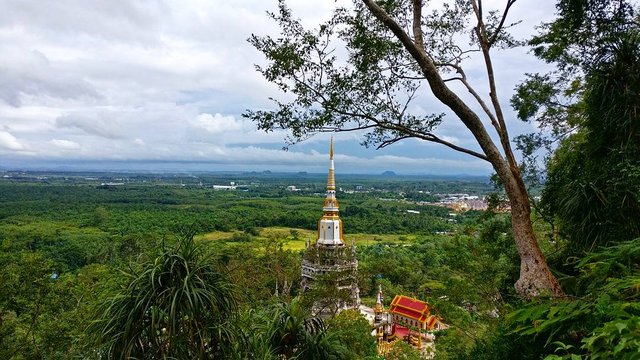 The next attraction being the trip to Railay Beach is also a really good one ! I'd recommend you get the boat early in the morning maximizing the time you have on the island as there is lots to do especially if your adventurous. The beach is famous for rock climbing and offers some brilliant climbing spots over the water. I didn't have the time to do this but its something I know I would have enjoyed. Instead I chose to do the blue lagoon hike which is a hike up through the forest climbing up rocks, using ropes to assist you. When you eventually reach the end you'll be presented with a lagoon which is typically blue unless its been raining. Otherwise its a brown color which was still amazing to cool off in.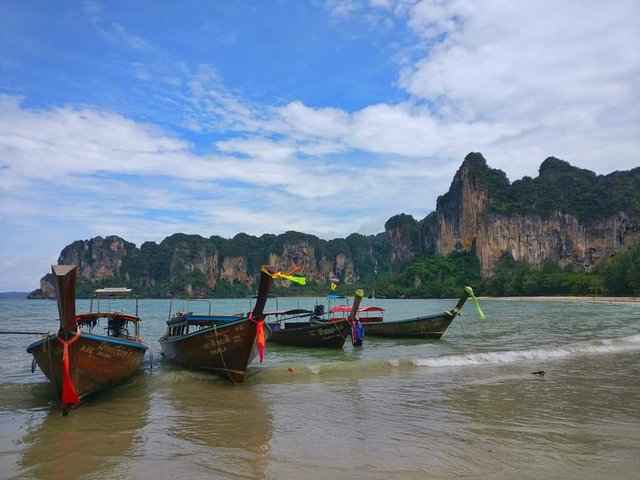 The last attraction is the monkey trail which is probably one of the lesser know attractions being only a walk from Ao Nang beach but is one I thoroughly enjoyed. You'll pass by loads of monkeys (Maybe see a baby monkey) and then you'll arrive at another beautiful beach where you can relax and take pictures.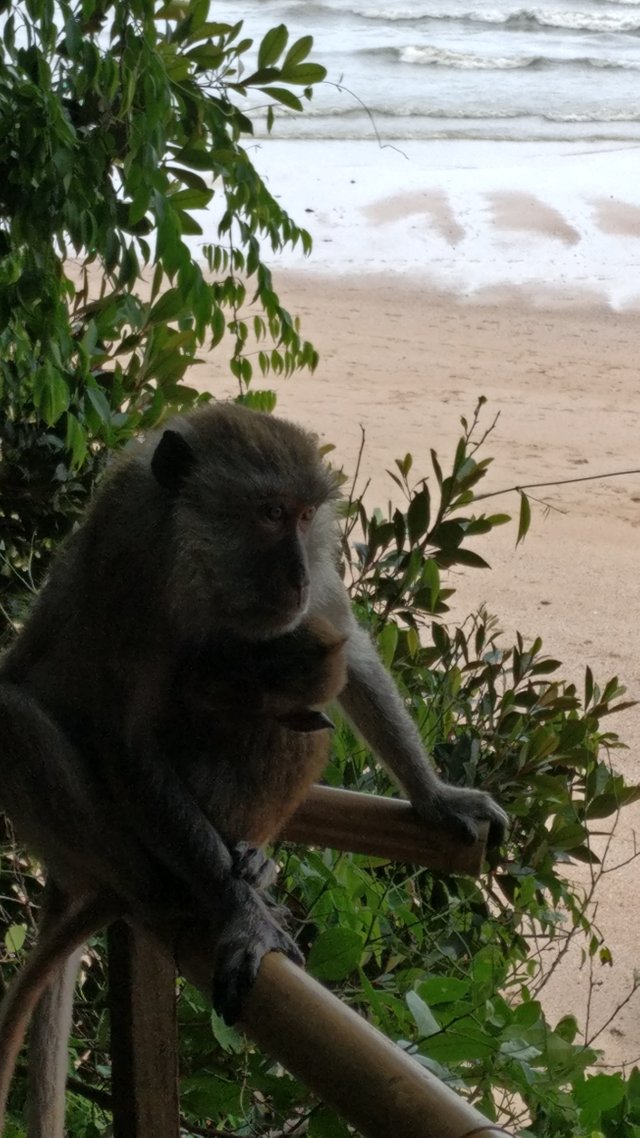 Thanks for checking out another one of my travel guides.
Ben


If you enjoyed this post then please remember to follow me
Travel Guides:
Koh Rong Secret Beach Guide
Koh Rong Secret Beach Video
Kampot Travel Guide
Pai Travel Guide
Koh Phi Phi View Point Guide
Popular posts:
Koh Phi Phi (Island Tour Highlights)
Merry Christmas from Vietnam
You can also find me on:
Instagram + Twitter + DTube + YouTube