First Day In Manila (Philippines)
Yesterday we arrived in Manila after a flight from Bangkok to Kuala Lumpur and then a flight onwards to manila. As soon as we were leaving the airport we got are phones set up with a new Sim card so that we would have all the data we needed for working and keeping in contact with the rest of the world. One of the most useful thing I find with getting a Sim card is that you then have data giving you the ability to use Uber or Grab which really helps with getting the taxi from the airport to where you are staying. Otherwise I've heard horror stories of people being ripped off by taxi drives and people are non the wiser until they learn the local currency and how much they have actually just spent.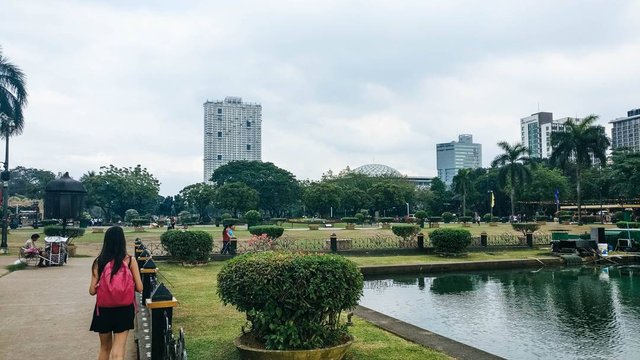 We arrived at our hostel for the next few days called Bahay Kubo and settled ourselves in before heading out for food with a friend of ours whos from the Philippines. He took us out to a local restaurant just down the road where I got my first taste of Filipino food ..... it was incredible ! We had a number of different dishes to share between us one of which was Adobo and garlic rice. I'm going to write a blog post on this particular restaurant as its that good it deserves more recognition.
After the delicious food our friend had to leave but me (UK), Isa (Mexican) and Andrew a Polish guy we had just met had been given instructions on some things that we could see in the local area so we headed on out to explore. The first attraction for the day was a park called Rizal park which is named after one of the main national hero's. We walked around the park and saw all of the different monuments and relaxed listening to the music that was being played throughout the park. This created a really nice atmosphere and was a great introduction to the Philippines.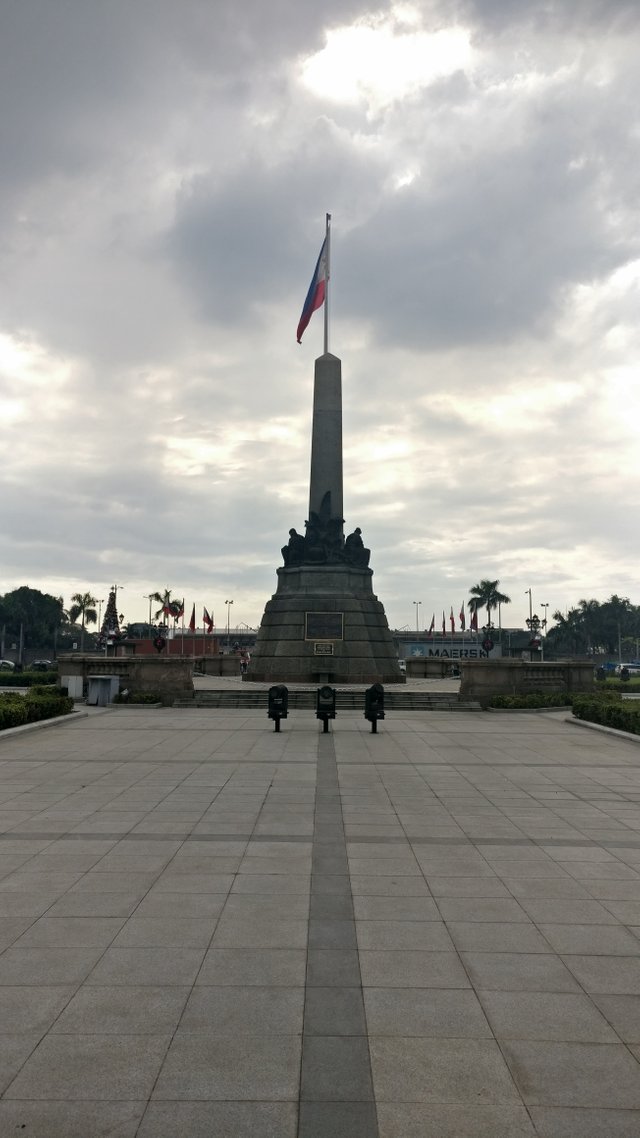 The next location was the Intramuros which is the old part of town and is surrounded by a wall with cannons pointed outwards towards the rest of the city. Your able to walk along large portions of the wall and provides you with a view across the river and the city. Inside the walls of Intramuros is Fort Santiago and this is where Jose Rizal was held before he was killed. This has now been turned into a memorial for Jose Rizal and provides the people of the Philippines with information about his life. There is also a number of interesting artworks dotted around the grounds.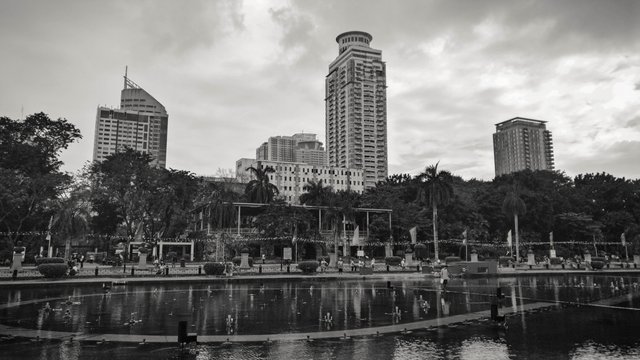 This pretty much finished up our first day :) In the following days we explored very different areas of the city such as BGC and Makati. I'll be writing about these in the coming days.
Thanks for reading,
Ben


If you enjoyed this post then please remember to follow me
Travel Guides:
Koh Rong Secret Beach Guide
Koh Rong Secret Beach Video
Kampot Travel Guide
Pai Travel Guide
Koh Phi Phi View Point Guide
Popular posts:
Koh Phi Phi (Island Tour Highlights)
Merry Christmas from Vietnam
You can also find me on:
Instagram + Twitter + DTube + YouTube
[//]:# (!steemitworldmap 14.598429 lat 120.982650 long First day in Manila (Philippines) d3scr)