After the waterfall, we took to driving to randomly set waypoints.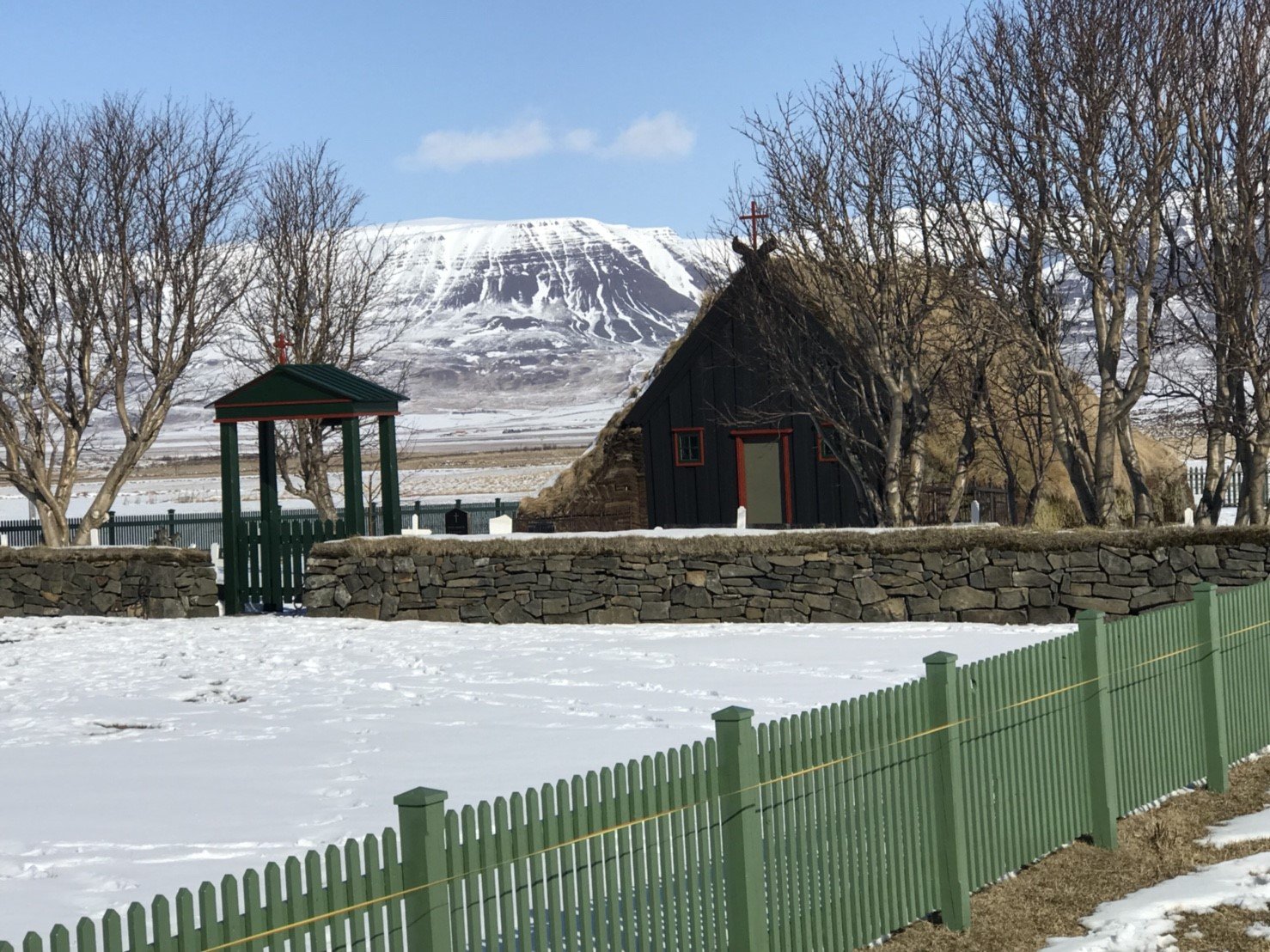 This is a historical landmark that had signage indicating that it was closed, though I have no idea if it was temporary or not. Even then, I'm not sure what the significance of this location was. An early church. Ah well, moving on.
Continuing on the theme of churches, we landed at this interesting structure. It has the same feel as the one we visited on the first day as well, very blocky, concrete, practical.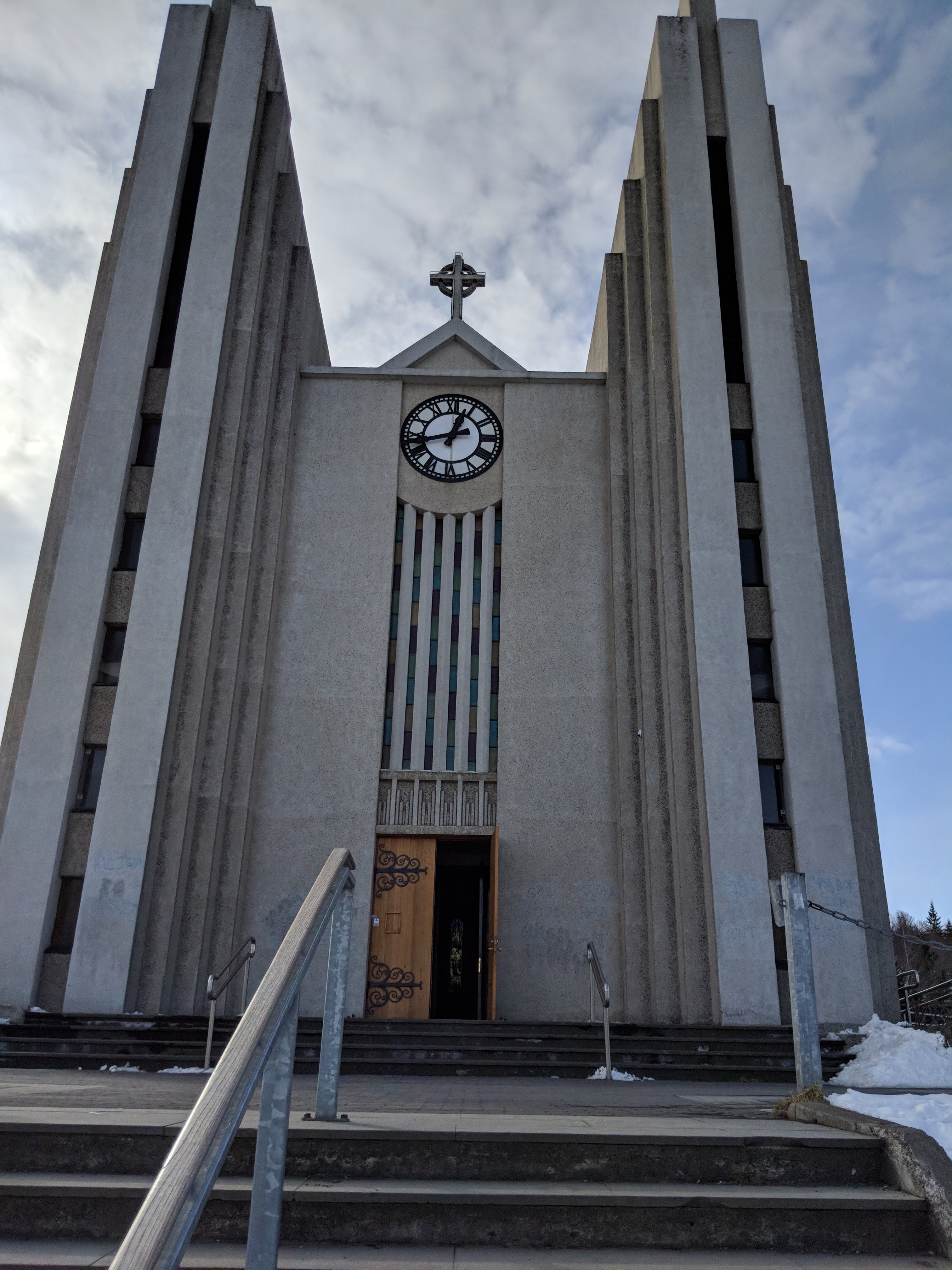 At the time there was a service in progress. Beautiful music emanated from the entrance. A brief pause to appreciate the moment and we set out again.
Then, we landed in a city called Akureyri. It was a breath of fresh air to be back in a more populous city area. There's just something about the (more) densely packed convenient city life. We decided to look around.
As was the case with most everything else in Iceland, we didn't bother to buy anything. It was all window shopping.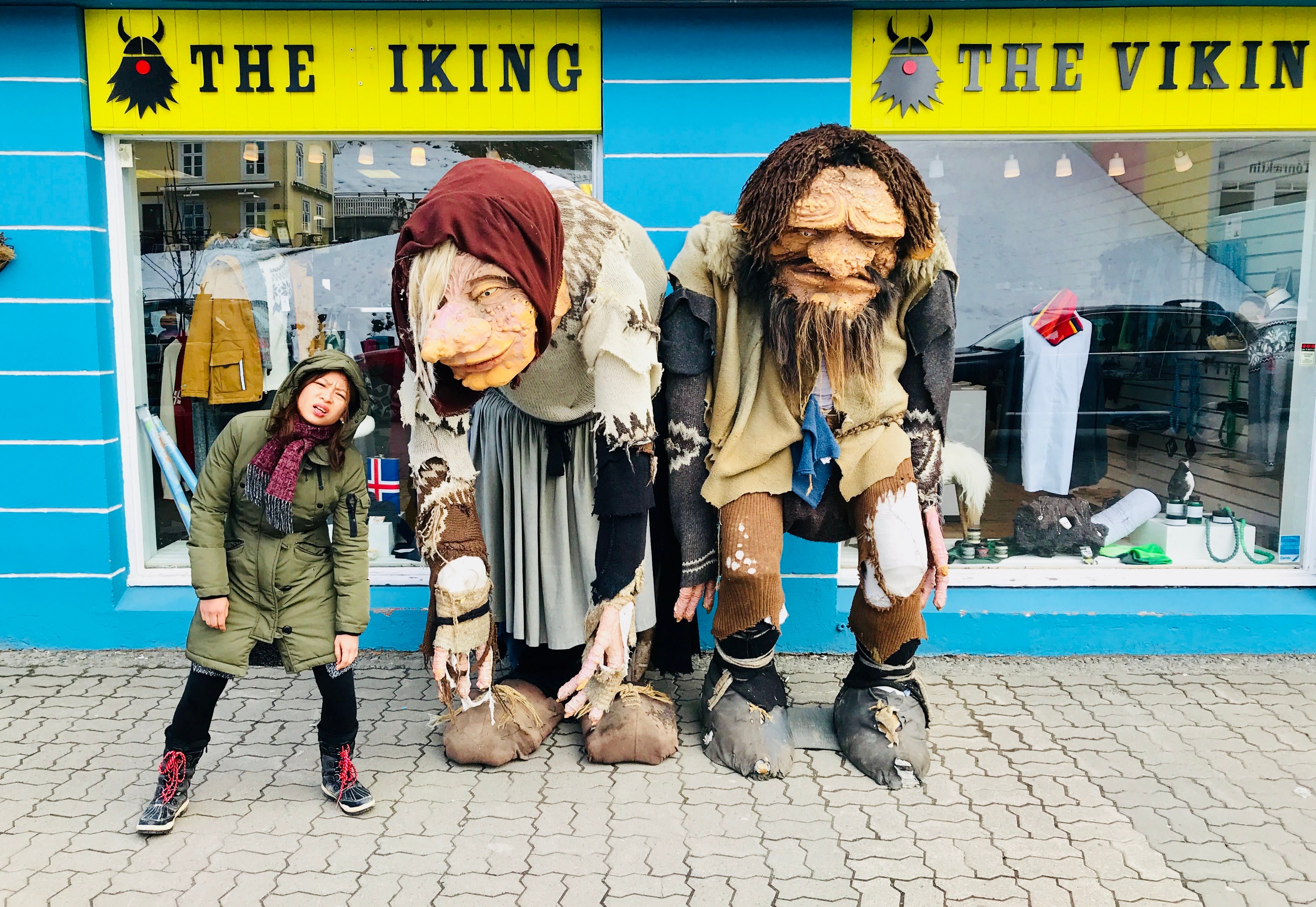 No, those life-size statues are not for sale. My wife makes a fair impression, I'd say.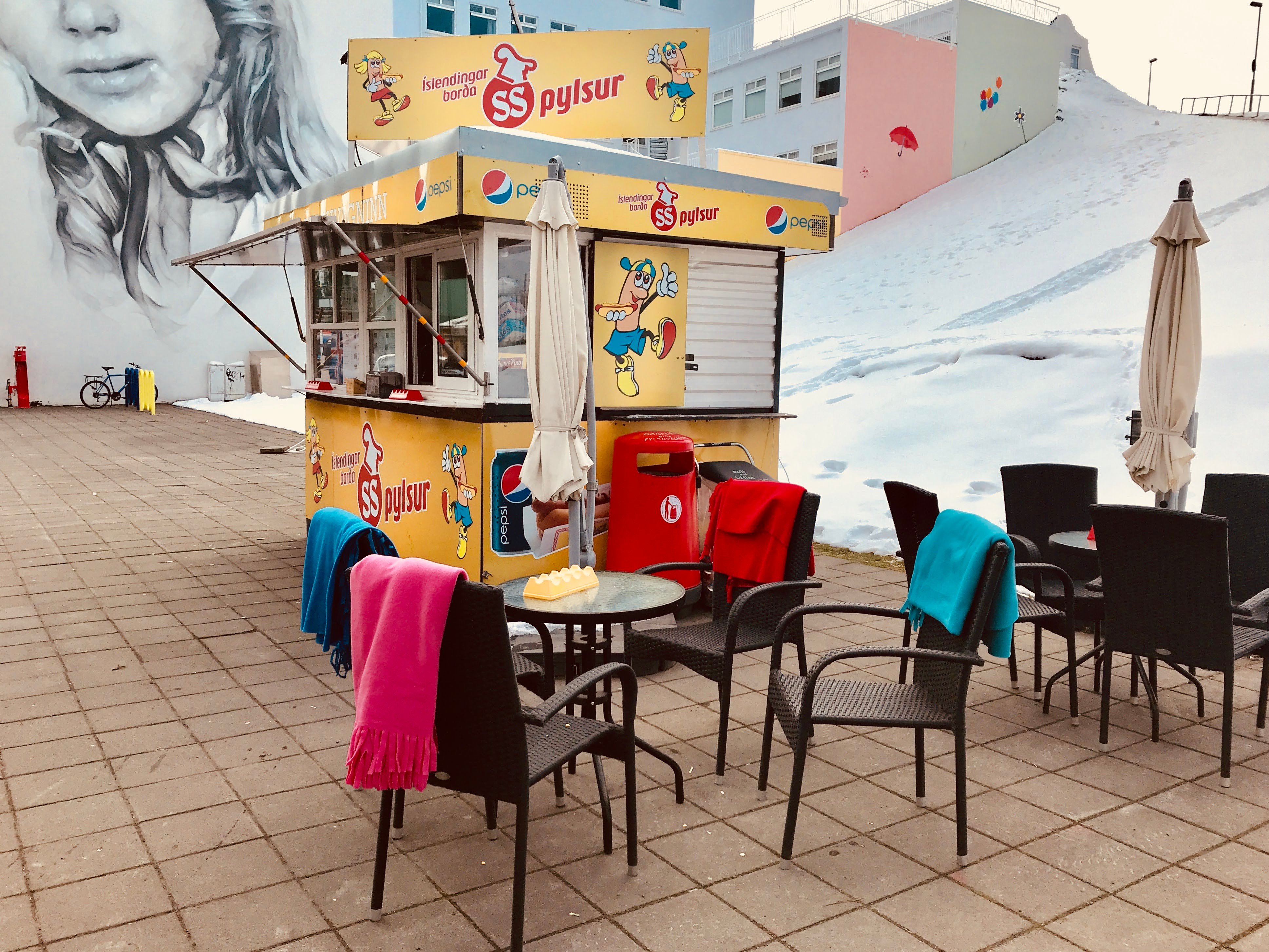 Across the street we saw a hot dog cart that was on the Iceland TO-DO bingo for the others in our group. My wife and I are not so much hot dog fans, but they were very excited to see it. The reason I suppose it's that these are made with beef, pork and lamb. Shrug. And maybe it's the only affordable thing to buy (spoiler: overpriced hot dog).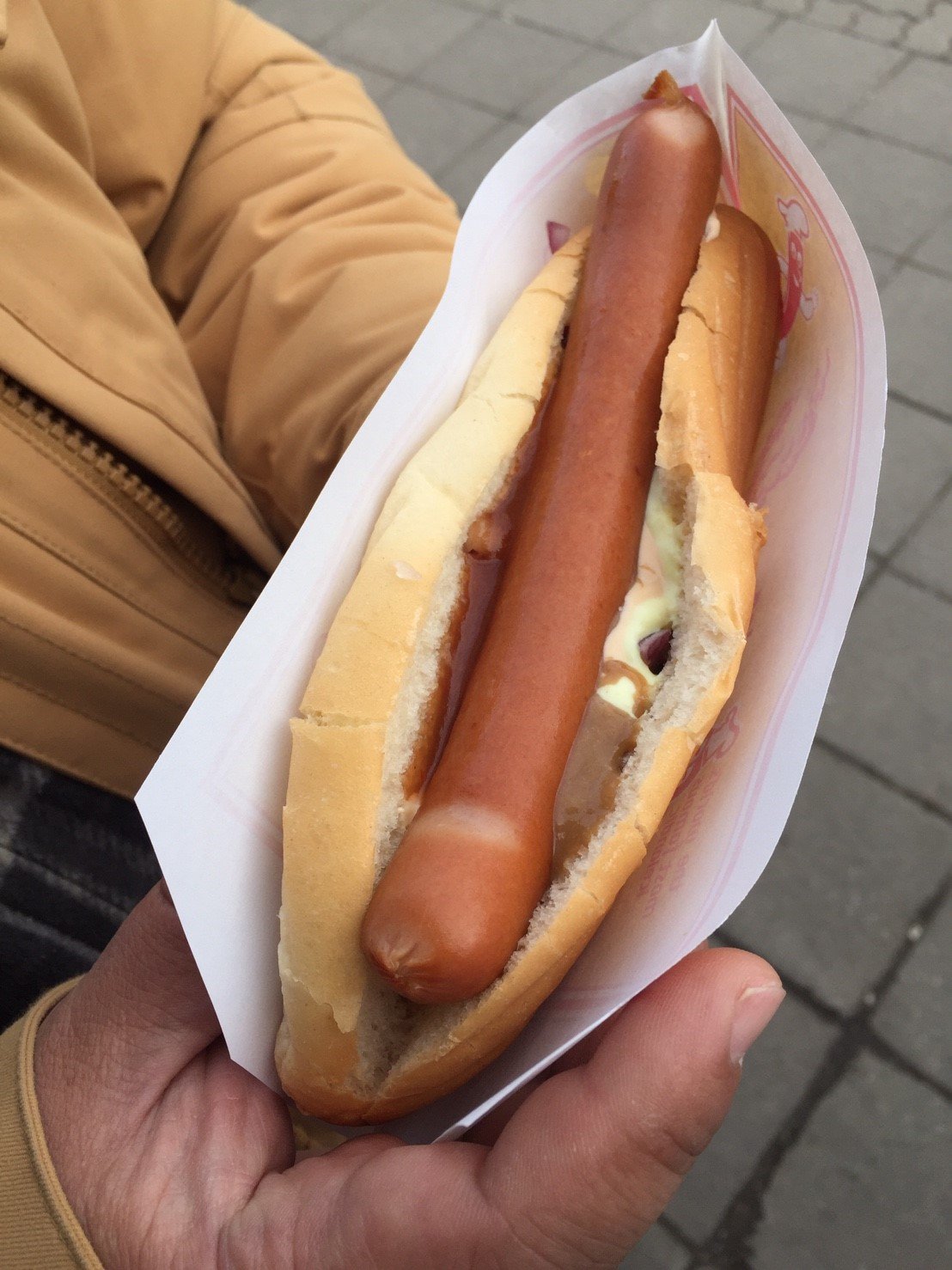 Here it is up close. If I remember correctly, they really enjoyed the hot dogs.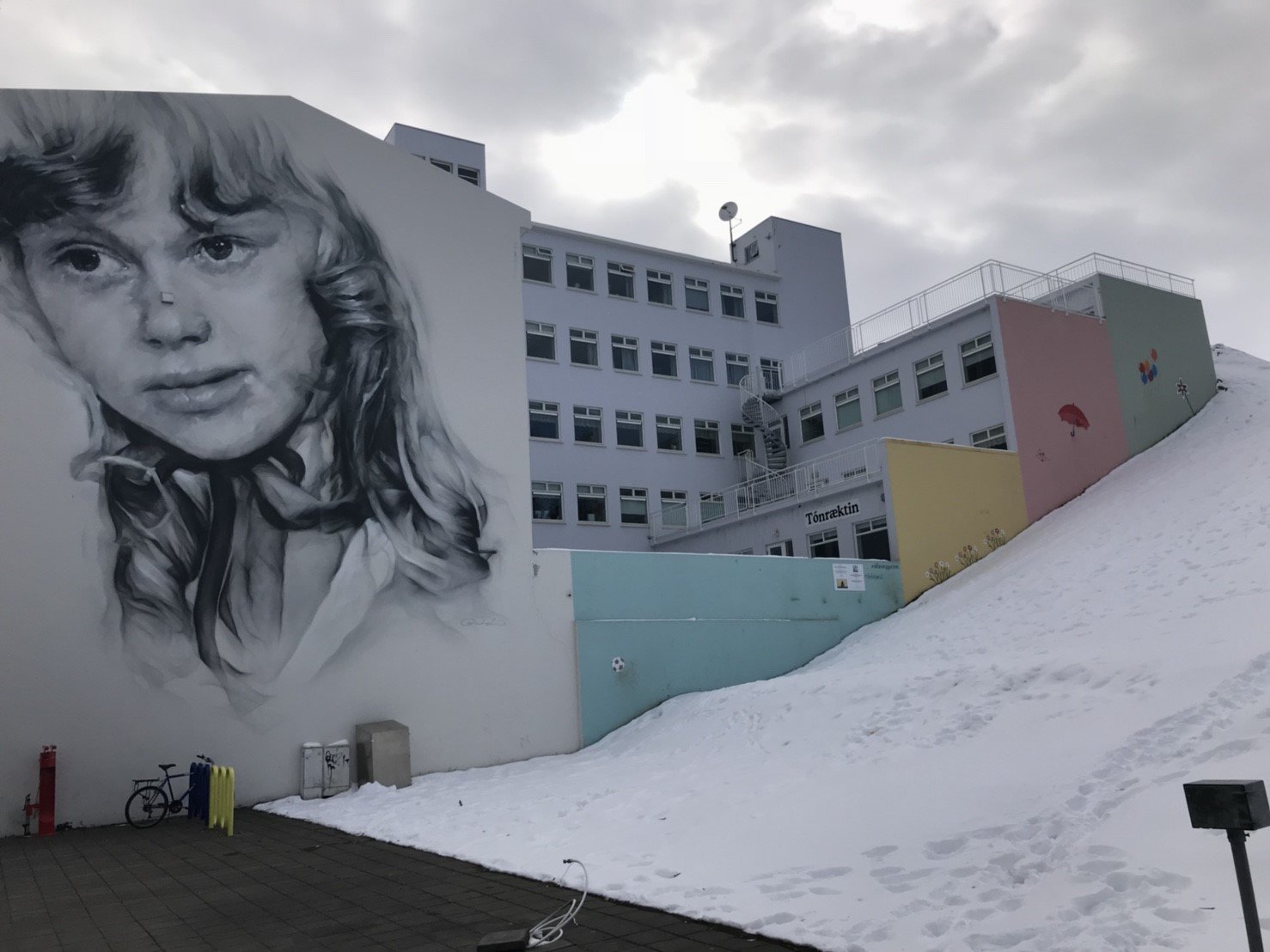 In the background was a beautiful photo realistic sketch mural, which I thought played nicely with its surroundings, light colors up a hill.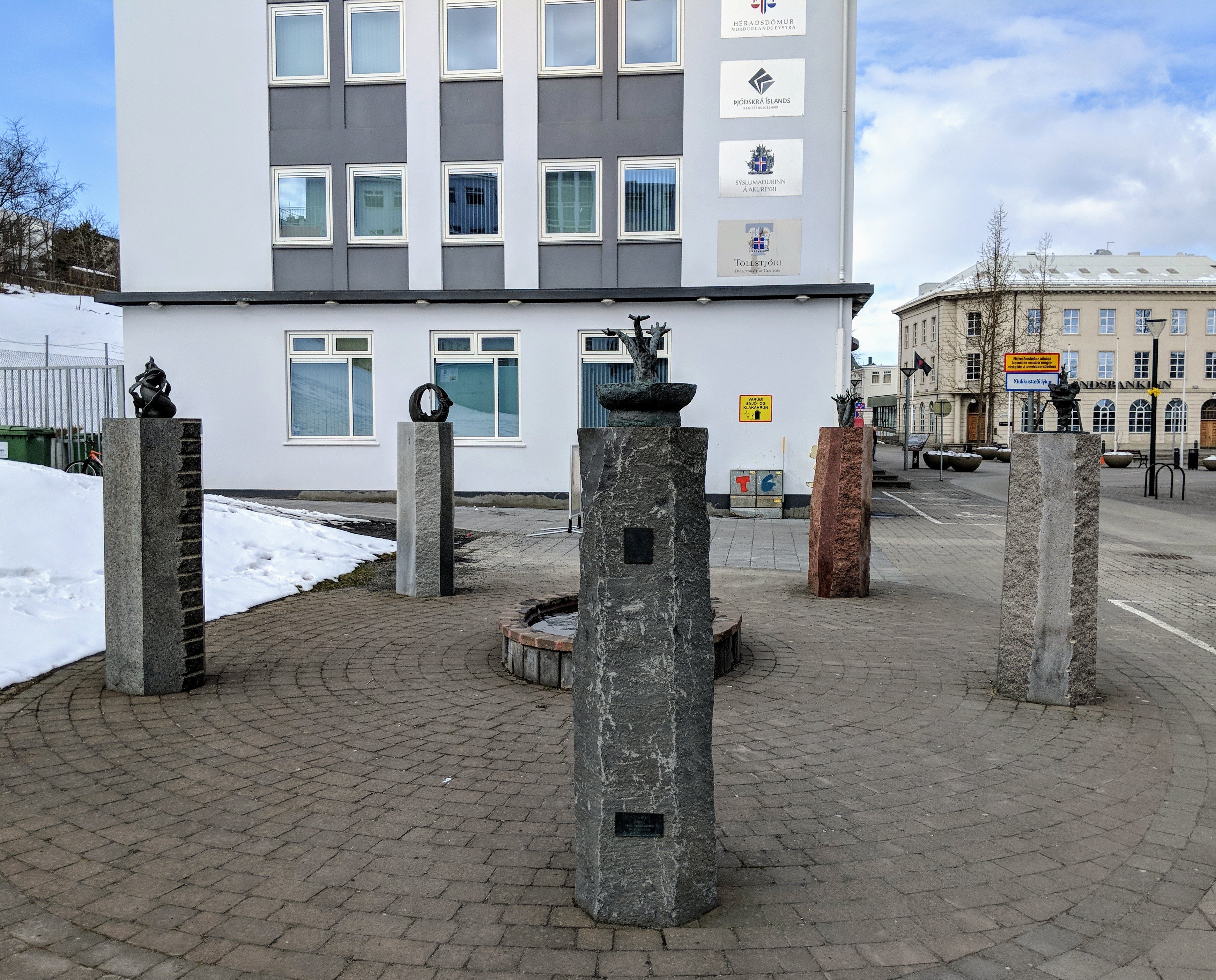 On the other side are four small sculptures on top of pedestals surrounding a fountain that is blocked from this view. Some kids were playing with a giant sheet of ice that was floating in it. If you zoom in, you can see the cool individual sculptures. Very alien and tentacle-y.
Here's a link to the beginning....
And the journey continues here...
---
Click the banners to learn more about each community!
---