100 DAYS OF STEEM : Day 70 - STEEM POD Project for Steem Greeters - 500K SP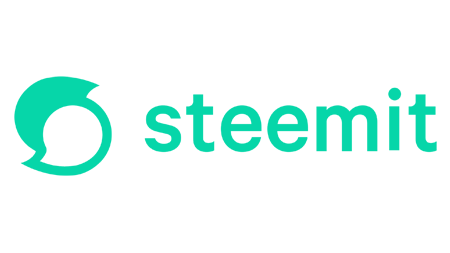 The Steem Greeters have been doing a great job looking out for newcomers to the platform.
That is all important as we know the first few weeks can be 'make or break' for people joining Steem.
If people don't get support, in terms of friendly help and some noticeable rewards, in that vital initial period many will give up and be lost to the platform forever.
We have now come up with a way to better equip the STEEM POD team of Greeters with more resources to provide that help.
---
The Steem Greeters Curation Account


Currently there are four Steem Greeters - @cmp2020 (USA), @cryptokannon (Japan), @kiwiscanfly (New Zealand) and @mariita52 (Venezuela).
They are all now at level 2 in the STEEM POD and have therefore each been given a 2000 SP delegation.
We realise though that doesn't give them much 'fire power' in terms of curating newcomers to the platform.
As some of you may have spotted the very active @wherein project has now been given a direct 1 million SP delegation by Steemit Inc to help them further develop their app and to continue to build their community.
WhereIN is one of the current June Community Curators. Their new direct delegation means their 500K SP community curation account can be repurposed.
We are therefore moving this 500K SP curation account to the Steem Greeters team for the purpose of directly supporting newcomers during the all important first 6 weeks on the platform.
We hope they can use the curation account to encourage all new people on Steem. They may want to pay particular attention to those joining via APPICS to help them get to know other parts of the platform such as the 100 Days challenges.
---
Rewards and Organization


We realize this project may entail extra work so, as with the other Community Curation accounts, we suggest one full vote per day is given to each member of the team in rotation.
Additionally we will be rewarding reporting posts from the team with sizeable votes from the 3M SP @steemcurator01 account.
We hope in those reports the Steem Greeters can explore ways of measuring progress on retention of new accounts.
---
In terms of organization we will leave that to the team to decide between themselves.
They may be able to operate via the existing Steeming Curators Discord server, they may want to set up their own, and they may want to set up a Steem Community as part of the project.
Previously we had mentioned that we would be setting up a Community for this sort of purpose but currently, particularly with the success of The Diary Game, our capacity has been stretched.
We are also keen to devolve these sorts of projects out to the Community, and provide support in other ways.
If the current Steem Greeters are happy to move forward with this project please indicate in the comments below and provide contact details for whoever of you will be the initial point of contact and we will arrange to pass the key for the community curation account to you.
---
Recruiting more Steem Greeters


@cmp2020, @cryptokannon, @kiwiscanfly and @mariita52 - we hope you will feel able to take on this project.
But we do realize it is a significant undertaking for the four of you.
We are therefore looking to recruit three more Steem Greeters to help spread the load.
It is not vital but to achieve a wider global spread it might be good to recruit new Greeters from Africa, Europe and India.
Steem Greeters need to be experienced Steemians who are dedicated to the platform, and who have sufficient time to give to the role.
Anyone interested might want to make contact with the existing Greeters to discuss how they are operating.
You would then need to make an application post following the procedure in the original post…
---
---
We are very much looking forward to this new STEEM POD project taking off with the Steem Greeters.
Improving retention and keeping newcomers on the platform onboard is key.
The current Steem Greeters are doing excellent work and we hope this new resource will help them move their work up to the next level.
If you would like to join the Steem Greeter team and help push this forward we would love to hear from you.
Thank you,
The Steemit Team
---
---
Notes from the Community...


Music for Steem


@steemingcurators are rebranding their new weekly music contest as 'Music for Steem'...
---
WhereIN and World of Xpilar Art Contest


The inter-community art contest being run jointly by @wherein and World of @Xpilar has reached the voting round. 12 artists have made it through to this stage...
---
SteemAuto Update


Witness developer @steem-supporter has posted an update on the beta release of the new version of SteemAuto they have released...
---
---
The rewards from this post go to support the work of @littledisciples in Venezuela and @thegreens in Cameroon.
Check out the Steem Charity Day post for more details.
---
---