1000 DAYS OF STEEM : More Country Representatives & Country Teams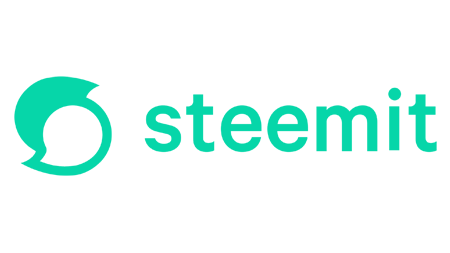 As we have mentioned before we are keen to expand the network of Country Representatives.
They will be playing an increasingly important role as we move forward with future projects and plans.
We are therefore happy to announce today another group of Representatives to join the STEEM POD.
---
---
New Country Representatives


Today we would like to invite five more people to become Country Representatives...
If these people would like to take up the offer to become Country Representatives please comment with your acceptance below and then we will arrange for the 5000 SP delegation to be sent.
---
Country Teams


We see the Country Representatives as playing a growing role in the future development of Steem.
With the new group announced today we are beginning to move beyond just having individual Country Representatives towards the eventual goal of Country Teams.
These Teams will consist of at least two Representatives for the smaller countries, and many more for the bigger countries where Steem is more popular.
We will be developing plans for Country Teams further over the coming weeks, and announcing additional resources that will be made available to support them.
---
Looking for more Country Representatives


We are continually on the lookout for further Representatives.
Generally we spot suitable people through their activity on Steem - whether it be through producing great content, through being a keen and helpful commenter, through recruiting new people to Steem, or through organizing activities, contests and communities.
If we haven't found you yet and you would like to be considered as a Country Representative just post a comment below mentioning briefly any special skills or reasons why you would make a good Representative.
Likewise post a comment if there is anyone you would recommend as a Country Representative.
We are interested in people from all countries - especially those where we don't yet have any Representatives.
You can look back on previous @steemitblog posts for the full requirements but in essence we are looking for people that are committed and dedicated to building and growing Steem.
You should have at least a couple of months experience on Steem, you should not be actively promoting or representing any other similar blockchains or dApps, and you should not be powering down (except for special circumstances).
We also do not generally consider people who regularly use bidbots or delegate to any sorts of vote buying services, or excessively self-vote.
---
If you would like to know more you can also talk to any of the existing Country Representatives...
Cameroon (@njiatanga), Ghana (@oppongk), Nigeria (@beautychicks, @focusnow), Uganda (@yohan2on), Argentina (@fendit), Venezuela (@anasuleidy, @mariita52, @tocho2), Bangladesh (@tarpan, @toufiq777), India (@neerajkr03, @rishabh99946, @sapwood), Indonesia (@anroja, @ernaerningsih), Japan (@cryptokannon), Pakistan (@rashid001), Sri Lanka (@randulakoralage), Russia (@knopka145), Ukraine (@alexmove, @olesia) and New Zealand (@kiwiscanfly).
---
Country Representatives are given a direct delegation of 5000SP. They also get beneficial voting from @steemcurator01 on a range of posts.
The Country Representatives allow us to put more direct delegation into the community. So far 120,000 SP has been delegated out through this route. We hope to double that by the end of the year.
Thank you,
The Steemit Team
---
---
Notes from the Community...


Casa Radical Contest - My Passion


@crissanch and the new Stars of Steem Community are running a a third Casa Radical Contest - the theme this time is 'My Passion'...
---
---
PLEASE DO NOT PUT ANY DIARY GAME LINKS IN THE COMMENTS ON THIS POST.


THANK YOU
---
---
The rewards from this post go to support the work of @fundacorazon and @littledisciples both in Venezuela.