1000 DAYS OF STEEM : Four More Country Representatives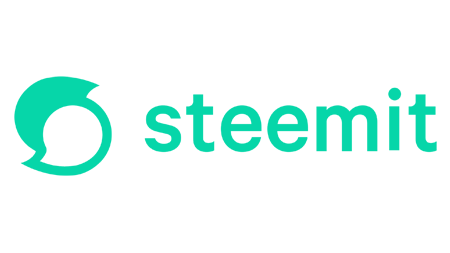 We are very happy that more people are wanting to become Country Representatives.
This will be a continually growing, evolving and improving program.
We see massive potential and benefit in involving the community in this way in the growth of Steem.
---
---
New Country Representatives


Today we would like to invite four more people to become Country Representatives...
If these people would like to take up the offer to become Country Representatives please comment with your acceptance below and then we will arrange for the 5000 SP delegation to be sent.
@alexmove is no longer a Country Representative for Ukraine.
---
Looking for more Country Representatives


We will be adding more Country Representatives on a rolling basis - probably at least 4 or 5 each month.
Thank you to everyone who has expressed interest in becoming a Country Rep already.
We have you on a list and we will now be considering each of you in turn. That process may take a few weeks before we reach a decision.
During the review process we follow your posts, and also look at how often you are commenting and interacting with other Steemians.
We also take a look at your wallet - are you powering up or powering down. And also we examine how and who you are voting for.
Most of all we assess your attitude and activity. Are you positively contributing to the growth of Steem...
---
If that review process doesn't put you off, and you are still interested in becoming a Country Representative please leave a comment below mentioning briefly any special skills or reasons why you would make a good Representative.
We are interested in people from all countries - especially those where we don't yet have any Representatives.
You can look back on previous @steemitblog posts for the full requirements but in essence we are looking for people that are committed and dedicated to building and growing Steem.
---
If you would like to know more you can also talk to any of the existing Country Representatives...
Cameroon (@njiatanga), Ghana (@oppongk), Nigeria (@beautychicks, @focusnow), Uganda (@yohan2on), Argentina (@belenguerra, @fendit), Venezuela (@anasuleidy, @edlili24, @mariita52, @tocho2), Bangladesh (@tarpan, @toufiq777), India (@neerajkr03, @rishabh99946, @sapwood), Indonesia (@anroja, @ernaerningsih, @radjasalman), Japan (@cryptokannon), Pakistan (@rashid001), Sri Lanka (@besticofinder, @randulakoralage), Russia (@knopka145), Ukraine (@antorv, @olesia) and New Zealand (@kiwiscanfly).
---
Country Representatives are given a direct delegation of 5000SP. They also get beneficial voting from @steemcurator01 on a range of posts.
The Country Representatives allow us to put more direct delegation into the community. So far 150,000 SP has been delegated out through this route. We hope to reach 250K SP by the end of the year.
Thank you,
The Steemit Team
---
---
Notes from the Community...


Project Affable Engagement League


India Country Rep @sapwood is expanding Project Affable that he has been working on with @neerajkr03, into a worldwide Engagement League...
---
World Of Xpilar Contests


@adeljose produces a weekly report detailing all the art and photography contests currently running in the popular World of Xpilar Community...
@adeljose has also just launched a Talking About Desserts Contest...
---
Steem Brand Guidelines


Top 20 witness @symbionts has posted a helpful reminder of the official guidelines for using the Steem logo...
---
---
---
PLEASE DO NOT PUT ANY DIARY GAME LINKS IN THE COMMENTS ON THIS POST.


THANK YOU
---
---
The rewards from this post go to support the work of @fundacorazon and @littledisciples both in Venezuela.