1000 DAYS OF STEEM : Day 17 - STEEM POD - Country Representatives - Delegations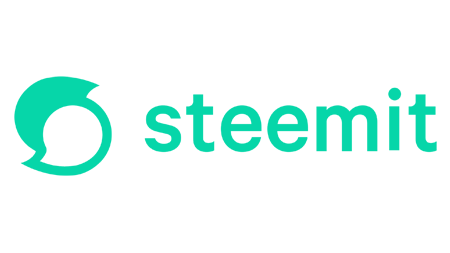 As we have mentioned before we are keen to expand the STEEM POD.
And our primary route for that expansion is by building a network of Country Representatives around the world.
We are now ready to begin this process with the appointment of the first round of Representatives.
---
---
The STEEM POD : Country Representatives


With this first round of Country Representatives we are not necessarily looking for people that are going to go out organizing Steem Meetups and recruitment drives.
While we welcome those sorts of activities, at this stage we are more looking for people who are going to support Steemians from their country on the blockchain through support, guidance, commenting and voting.
We are looking to appoint Country Representatives who will help identify people on Steem from their country and work with them to grow their presence on Steem.
To help with this we will be awarding each Representative an initial direct delegation of 5000 SP, with the potential to increase this to 10,000 SP depending on performance.
The ideal Country Representatives will have...
demonstrated commitment to Steem

been active in recent projects like Diary Game and the Shopping Game

been regularly commenting on other people's posts, particularly giving tips and guidance.
They should have a good experience of Steem, not be powering down, and be primarily focused on Steem rather than any other similar blockchains. If they are recruiting people to join Steem all the better.
---
While written application posts can be useful we feel visible evidence through activity on Steem is by far the best way to identify suitable candidates for these STEEM POD positions.
We therefore would like to invite these people to become Representatives for their countries...
Although @vipnata is based in Italy we hope she will be able to have a wider role supporting the Russian speaking community at large as she has been doing so well so far as a Community Curator.
The Country Representative does not have any defined commitment of hours per week, more we are just looking for people to do their best with the time they have available, to support existing and new Steemians in their country.
---
If you are on this list and are happy to take on the role of Country Representative please confirm under our top comment below.
We will then arrange the new, or increased, delegation to be sent to you.
---
This is only a first selection of people who have caught our attention during the 100 Days of Steem. We very much hope to add to this group on an ongoing basis as new people come to the fore.
There were a couple more people on the list but they are both now powering down.
We hope to get at least two people in each country in due course.
If you would like to be considered as a Country Representative, and you fulfil the requirements above, please comment in our second comment below. Just plain text, no images, gifs or large headline text.
---
The Steem Greeters


We will be making an announcement about the rest of the Community Curator accounts tomorrow but we can say that the current 500K SP Curator account will continue with the Steem Greeters.
Unfortunately @cmp2020 has had to step down as he is going to college, but we hope @cryptokannon, @mariita52, @kiwiscanfly, along with @oppongk, @yohan2on and @rishabh99946 will be able to continue running this curation project.
We would be happy if they would like to bring any of the other new Country Representatives into that project as well.
---
The special STEEM POD delegations to @musicforsteem and @knitrias will remain in place.
---
---
We are very keen to begin building out a network of Steem Country Representatives around the world.
This is very much a first small step on that path.
We really hope everyone on the list will be willing to rise to this challenge to help grow Steem in their respective countries.
And we hope they will use the delegations to actively support and vote for other Steemians in their country.
We are eager to grow the number of Country Representatives significantly over the coming months.
If you would like to become a Representative the best way is to get out there and do things to demonstrate your commitment to Steem. Post, vote, comment, organise contests, recruit.
All those things will get you noticed...
Thank you,
The Steemit Team
---
---
PLEASE DO NOT POST ANY SHOPPING GAME LINKS IN THE COMMENTS - WE ARE WORKING THROUGH #theshoppinggame TAGGED POSTS
THANK YOU
---
---
The rewards from this post go to support the work of @fundacorazon and @littledisciples in Venezuela and @thegreens in Cameroon.
---
---