How do we heal our relationship with money? Community.
How do we decolonize our relationship with money? I have been thinking about this the past few days. The answer I came to: strong, healthy community
I think of a balanced community like a balanced family with healthy components of sacred masculine and sacred feminine. I wonder if women had more influence in how the worlds money is used would we all have a healthier relationship with money?
I want to learn how to bring more feminine traits such as compassion, generosity and nurturing into my own relationship with money. I admit it is difficult because I have many past habits that are contrary to this view.
This is why I believe that I should not be the only one leading Homesteaders Co-op. If it were just me there would not be enough balance, and it would just be @sagescrub's Co-op instead of Homesteaders Co-op.
This week I chose to open up our blog to have members of our community join in the voice of the @homesteaderscoop blog.
They will be rewarded with the majority of the post payout as beneficiary because I want them to feel reward and ownership in being part of the Co-op and helping the Co-op to grow. This is one step of many to come that I hope will lead to balance, shared ownership and pride in our Co-op.
Clearly having money in itself is not a bad thing because we need it to survive. This is why one of my goals is to help individuals and families earn a portion of their living for their hard work, living and working more sustainably, with respect for nature, the environment and other living beings.
It is not that they need our help, so much as they need a venue. If we can create a healthy, ethical venue we can all have pride in the commerce that is conducted here. This can only happen as a community, not as a company whose first mission is profits.
So I have re-aligned my first priority and intention to helping facilitate this venue for ethical commerce, without regard to profit.
I am trusting in my intuition that steem will reward us if we are successful in creating more resiliency and value on the steem blockchain in an ethical way. If neither happens then that's another story for another day :)
For now my focus is on learning how to facilitate this community and get the right ingredients together so that it can thrive. We have a lot of work to do together to build awareness of our little Co-op and find our market, especially now during a bear market.
My greatest desire is for the community to take ownership of itself, because I believe that is the only way that it can thrive. I think this includes everyone involved: the contributors, the vendors and the customers as well.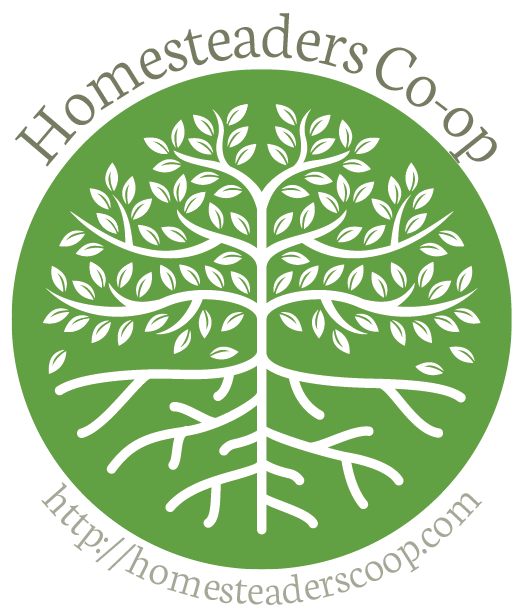 With that said I'd like to introduce you to our first contributors, the voice and family members of Homesteaders Co-op:
@riverflows is an amazing woman and homesteader with a lot of talent for connection and community. One of her passions is Natural Medicine. She is doing a superb job leading the @naturalmedicine (#naturalmedicine) community. This community is thriving and bustling and full of love, generosity and passion. That is clearly a reflection of @riverflow's warm spirit and passion for community. I feel so lucky that @riverflows agreed to contribute to Homesteaders Co-op as a voice and I feel that @homesteaderscoop and @naturalmedicine will have a nice synergy :)
I remember when I first came online @goldendawne was one of the first to welcome me into the steem and discord homesteading communities. I have been in awe of the dedication that @goldendawne has made to helping others thrive on the steem platform. I know that @goldendawne is working hard to make a living from blogging, including steem. But it is clear to me that she prioritizes helping others over making money because that is what I see time again in her actions. @goldendawne does such a fantastic job of combining her passion of homesteading with helping others. I am so glad she will be contributing as part of the voice of @homesteaderscoop!
I met @thetreeoflife only recently here on steem but feel great affinity towards her positive, warm energy. It is incredible how energy can come through over blog posts and chat. @thetreeoflife is passionate about seeking balance, healing, and clean energy in her life and she is making an effort to share that with others here on steem. Combined with her passion for nature and sustainability, we are lucky to have @thetreeoflife contributing to the voice and direction of @homesteaderscoop community.
I can't express enough gratitude for @nateonsteemit. His actions embody generosity every day. He has been extremely generous to @homesteaderscoop with his time and energy, but more importantly he is generous in sharing his time to build community. He is passionate about connecting people here on steem in homesteading, permaculture, natural medicine and sustainability. @nateonsteemit is so driven by his heart that I am often surprised - even though I should be used to his actions by now, I am still not. I am so glad to have @nateonsteemit join in the voice of @homesteaderscoop.
These are our new contributors. They are our voice and leadership. Be on the lookout in the near future from posts under @homesteaderscoop by these amazing people.


We do also still have several spots open for more contributors of @homesteaderscoop. If you or someone you know might be a good fit, please reach out to @sagescrub on discord.
---
A Free Marketplace for Steem
We provide a FREE marketplace for you to transact in SBD. Our co-op vendors are committed to sustainability, ethics and quality in their lives and work. Support our alternative economy:
Purchase handmade products with SBD at https://homesteaderscoop.com
Spread the word that sustainable vendors are accepting SBD
Up-vote our posts and/or delegate to @homesteaderscoop
Our SP is used to up-vote Homesteader Co-op vendors to support their hard work.
---
Who is Homesteaders Co-op?
Get to know our mission in our introduction post
---
Want to sell sustainable, handmade products for SBD?
Learn more and apply here
---

homesteaderscoop.com
---
Posted from my blog with
SteemPress
:
https://homesteaderscoop.com/how-do-we-heal-our-relationship-with-money-community/