Buy Superior Coins with SBD/STEEM - 13th January 2018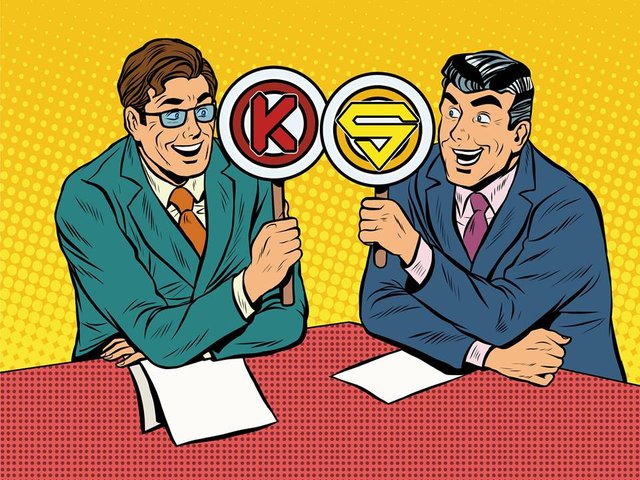 Want to buy Superior Coin (SUP) with SBD/STEEM without needing to go to an Exchange?
The main benefit of this service is that there are zero transaction fees. Sending SBD and STEEM to people on Steemit has no fees and when Gifting SuperiorCoin on Kryptonia.io there are no fees there either.
Follow these steps:
If you have a specific questions use the Steemit Transfer/Memo and send 0.001 SBD. When I reply I will send 0.002 SBD to you so I pay when you message me :)
DISCLOSURE: I am part of the core development team for Superior Coin.
BTC USD (CoinMarketCap) = $13,971.70
SUP BTC (BTC Alpha) = 0.00000039
SUP USD (BTC Alpha) = $0.0054
SUP BTC (SouthXchange) = 0.00000025
SUP USD (SouthXchange) = $0.0035
SUP BTC (Stocks.exchange) = 0.00000027
SUP USD (Stocks.exchange) = $0.0038
SBD USD (CoinMarketCap) = $6.29
STEEM USD (CoinMarketCap) = $5.90
Prices change daily. These prices are for 14th January 2018.#
Superior Coin/SDB Prices
| SBD Amount | SBD USD | Nbr of SUP | % SUP buy bonus | SUP with buy bonus |
| --- | --- | --- | --- | --- |
| 0.10 | 0.70 | 169 | 3.00 | 174 |
| 0.20 | 1.40 | 338 | 3.00 | 348 |
| 0.30 | 2.10 | 508 | 3.00 | 523 |
| 0.40 | 2.80 | 677 | 3.00 | 697 |
| 0.50 | 3.50 | 846 | 3.00 | 871 |
| 0.60 | 4.19 | 1015 | 4.00 | 1056 |
| 0.70 | 4.89 | 1184 | 4.00 | 1232 |
| 0.80 | 5.59 | 1353 | 4.00 | 1407 |
| 0.90 | 6.29 | 1523 | 4.00 | 1583 |
| 1.00 | 6.99 | 1692 | 4.00 | 1759 |
Superior Coin/STEEM Prices
| STEEM Amount | STEEM USD | Nbr of SUP | % SUP buy bonus | SUP with buy bonus |
| --- | --- | --- | --- | --- |
| 0.10 | 0.63 | 153 | 3.00 | 157 |
| 0.20 | 1.26 | 305 | 3.00 | 315 |
| 0.30 | 1.89 | 458 | 3.00 | 472 |
| 0.40 | 2.52 | 611 | 3.00 | 629 |
| 0.50 | 3.16 | 764 | 3.00 | 786 |
| 0.60 | 3.79 | 916 | 4.00 | 953 |
| 0.70 | 4.42 | 1069 | 4.00 | 1112 |
| 0.80 | 5.05 | 1222 | 4.00 | 1271 |
| 0.90 | 5.68 | 1374 | 4.00 | 1429 |
| 1.00 | 6.31 | 1527 | 4.00 | 1588 |
SuperiorCoin Steemit Posts