The Empire Lives!-Chapter 6
VOID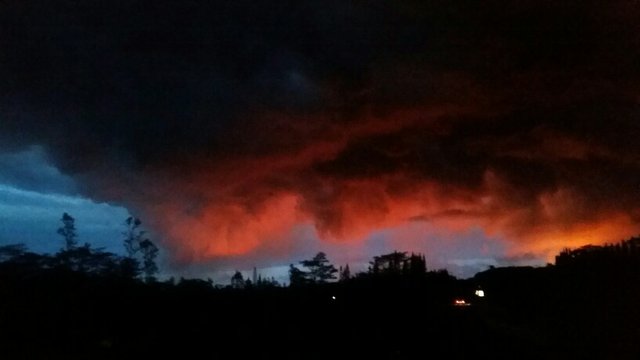 A flimsy cockroach leg barely caught hold of the edge of the hole. The ones on the ground cheered.
"Hold on tight! We're going to make a latter!" Two cockroaches prepared to be launched by the rest packed together in a circle.
"I'm slipping!"
"Use your other legs!"
"I can't hold on much longer!"
"You must hold on! We have to get out of here! We're counting on-Nooo!"
"Break-time guys. We're going to need some time to process this."
"We are strong! We can fly!"
"Yes, even in defeat, we will fly on to win our freedom!"
"From suffering and pain, we become greater! It is victory disguised as defeat!"
"It bounced four times, now it's doing the last-chances."
"It'll stop, don't worry. We are capable of flight!"
"To us the promise land was given! We are the chosen!"
"Let's go claim it!"
They kicked aside the failed carcass, and commenced launching cockroach formations.
Those weren't laser beams, it was electricity...like the bolt that sent me to the royal courtyard during Jimmy's reign when I was turned into a cockroach…. the pain and humiliation I've suffered carries on in the background...what kind of memories are these? I never was a cockroach! I got sent home and a stupid clown toy told me to stalk Mr. Dale and he run me over! It was horrible!
A voice from the nothing.
Now you have the knowledge for the freedom you crave, merge with the others. In this plane, you have and will play many different roles, you are not one, you are all. You are trapped inside the empire, and you know the way out! Go find it!
Willis, a cloud of smoke in the form of a human, hovered through the skies, flying above the lands of the all the centuries life energy has been in the flow.
Merge with the others? What am I and where? This terra is ancient, so many different things going on and on so many layers of reality since forever. How many different stories every second, how many secrets of past kingdoms and lives have played out and faded out? How many things have humans come to know and forget? How many times have we been deceived and enslaved cognitively, physically, energetically? How many of us have lived to find out we were wrong about everything and changed? How many know no one knows anything? We all know for our own selves.
With the clouds, he sailed through the sky, overseeing a bloody battle between armored men and strange deadly beasts, demons, and gods of the likes from old tales. Large flying serpents ate men by the dozen, demons torn apart limbs, gods condemned and chained the soul-minds of men and drained them of their powers, and serpent-men and trolls smashed human skulls.
Those things look like the creatures from the royal courtyard!
Several different battalions, sporting their own native colors from all over the land, marched in to join the battle against the savage foe. In a unified and costly effort, they slayed the last of their tormentors.
These beasts didn't come back to life! They could actually defeat them! The empire shouldn't be!
The wounded and battle-worn soldiers roared victorious, their blood-lust satisfied for the moment. They traveled to the Dunki kingdom, the most prosperous and the first ones into battle, with the most deaths, to celebrate with an enormous feast. They bantered and laughed, their bellies softening. Drunken, they become quickly.
Now, the jokes ended with wounds, and the peacemakers turned into authority and booted out all misbehaving guests.
They stumbled home with demon skin-bags of rum. Each told their own kingdoms the great victory and of their great importance in the outcome of the battle. How the others were being slaughtered without them and how they swooped in, saved the day, and then treated to a great feast. Glorious!
A solider, in the Kingdom of Nibuo, said a few words: Our slain brothers, are dead only in flesh, their energy carries on in our hearts and minds; they speak to us when we choose to listen, no medium required; as with what man calls the divine, the connection is always there with life energy, what we call reality, the continuous stream of energy advancing. We have control over our destinies!
According to the Melopoes, Narsagwey, the creator and master of reality, someone in the welcome-back crowd shouted off. Only the highest of the most highest priest can see and communicate with him, and he has mapped out all of our lives like the Great Gehova! We have no free will!
Tell the Melopoes, I saw their god's head rolling in the grass. He never liked them anyways, they always complained and forgot him when things went right. Humans govern themselves and cause their own destruction, that's what we fought for and will continue to! Thanks to our valiant effort, each is ruled by their own human traits, thoughts, emotions; no longer under the oppression of the gods, the demons, and the monsters! We killed them all with our own intelligence!
Does that mean we're responsible for our lives? We can't handle that every second of everyday! We surely be delirious with fearlessness and harmony! We would accomplish great things and raise children to live great lives. We need comfort!
But who and what defines a great life? Willis' smokey form rumbled, growing larger and grayer. Do we define our own greatness with the help of our father, culture, and our mother, nature? With our own and other's thoughts? Is it happiness? Wealth? Fame? Pleasure? Morality? Is morality the same for us all? Is it the answer for peace on earth? Or it is a hopeless dream? Who gets to write the rules down and uphold them and do we really need them to be good to one another? Is it all hogwash? Humans will do whatever it takes for it's ends like the beast they are, yet don't want to reveal to the world; sly deadly creatures that create heaven and hell for themselves.
Who and what are we supposed to fear and what deeds should we not do? What actions must I take to live a great life? We are more lost now then before! The speaker from the welcome-back crowd said. One of the kingdoms will invade in our time of confusion and establish their rules over us, they are murderers and rapists!
The soldiers looked amongst themselves. Some had taken off armor to make room for their big bellies.
Begone you! We'll slay any who opposes us! We'll continue on with our own feast! After we finish all our food and drinks, and slept with all the whores, those dunkies will pay for throwing us out after we saved them! Let's celebrate! We're the champions of battle!
A spectacular feast. A few months later, down to the last plate.
They snuck over the walls in the mist of the night, stabbed the Dunki king's heart in his sleep and raped then killed all his 144,000 mistresses. They overtook the whole kingdom, killed every Dunkie inside the walls.
The solider, the new appointed warrior-king of Nibuo, spoke: We are the new gods of the earth! We will take over the whole world and they will know about our glory and might!
They burnt the city down and went on to war against the other kingdoms, completely wiping out each kingdom's existence and growing stronger and developing better attacking strategies every day.
A faint hiss from a dead serpent traveled through the air. The dead bodies of the beasts, demons, and gods slowly reanimated as the Nibuos conquered the land. Their energies traveled beyond their third-dimesional bodies and visited the Nibuos with outlines of invincibility to humans. The warrior-king took their advice and outlines without consent of conversing with the enemy he thought they had killed; his own ideas he dreamed they were.
They took half of the world, and set sails for the rest. The citizens of Nibuo, left to wander aimlessly, bickered and fought amongst themselves, and they would stare into the dense energy-voids of their genocide left as reminders of the rules of the universe. They set their minds and bodies to the task of building energy manipulation machines in the form of intricate pyramids so that they could create whatever they could come up with to entertain, make a task easier, or destroy themselves.
The reanimated enemy grew strong from the feed the king-slayers gave them, and they developed tactics to hide in plain view and control the energy-herd of Nibuos; the people unconsciously danced the way their invisible masters wanted to, and this way, more feed was produced by the unsuspecting energy-whore human on repeat.
Out in the choppy ocean, the long never-ending journey drove the soldiers mad; after the violent waves of bloodshed, the silence and stillness of remorse and agony.
The warrior-king, on the deck of his ship, leaned on the sword pierced through the last of his aggressors. I set my sights on what I want and I take it, and still I want something more. I breath in enough air for one moment, but before I even exhale, I want more air, I need it. What is this curse set upon mankind? The will to live, the bottomless pit, the desires, are programed with suffering and once the desire is attained, there is only a dim sense of rest from the suffering, for there's always tomorrow and it's battles, it's thievery. I conquered all the lands we could reach by foot, and that was not enough, and the men knew it too. The freedom of battle had trained them to want more, and so it was the right thing to get on these war ships. It was the right thing for us to kill ourselves here away from the civilians that wish the violence could stop. We saved their lives, had we not set sails for new lands, we would have killed them off eventually. We fought the hardest battle we ever faced today, against ourselves, and still we are not the greatest warriors, there is no such thing. It's all constructs in our minds, reality is what it is, nothing great or bad about it until you decide. We give values and meanings to what we experience, it's what makes us human, and this bloodshed was not in vain. Fierce warriors have died their glorious mighty deaths, it was what they dreamed of. They lived their lives and so they paid the price. I do not pay today, because I am the best warrior of all, it was what I dreamed of, so I'll pay my price later on in life, in my old age, when my grandchildren are grown and have families of their own. I will put this lifestyle behind me and I will live longer.
A giant squid from the deep sensed the fresh blood and crushed ships in half, dead men floated with the debris. The warrior-king survived by abandoning ship as the tentacles rose from the ocean for the deadly squeeze.
He swam for three days and three nights before his body quit, and adrift he went, resting on a wooden plank from the war ships.
Two weeks past and he washed up on shore. A fisherman found the warrior-king, and took him to the local medic. Inside a shack made up of tied branches and large leafs, they conspired to kill him and throw him back out without a word to anyone else. What had he done for his people? Got rid of a tyrant only to become a worst tyrant? Paint his face on every wall of every building? What kind of glory is that of ruthless savagery against it's own kind? He helped save them from the monsters, yes and gave them the land, but he did not govern them the way they needed. Corruption ruled supreme with an iron fist, and those who do not play the games die systematically. No one survives on their own anymore, no one ever did; humans have always leaned on others from birth, using inventions or thoughts from other people. Why would we change now? No one is safe anymore, no one ever was, but the false sense of security had propelled them further into long chaotic and life-draining days, followed by intense mental manipulation sessions with little to no sleep.
The minds wandered, receiving signals from energetically dense sources. The knife, get the knife, the medic said. The fisherman handed him his skinning knife.
Not a word, we never found him. They left us naked to the wolves. They never made it. It's what they get!
Slash! The jugular vein burst and the warrior-king's eyes flashed, stealing the knife from the medic and stabbing him three times in the heart. The fisherman caught the medic falling backwards.
The king applied pressure on his wound, blood seeping out, eyes hyper-aware. Fix. Me.
I'm only a fisherman, you killed the only medic in the next ten hundred miles!
I'll kill you too. Royalty fell face first in a pool of red.
Two bodies now, that's two trips, and the medic was going to help me! Ahh, no one will see me. He dragged the warrior-king first, back to the ocean off a bluff.
Willis descended from the sky, forced down by the program encoded into his form; the energy frequencies matched and it was his duty to advance.
"Why have you taken on this task?"
The fisherman jumped, danced on the edge of the bluff, and fell. He scraped the face of the bluff, grabbing hold of a rock ledge. With peeled fingers he climbed his way back up, almost falling back off at the sight of Willis again.
"Where did you come from? Are you here for me? You didn't see anything! I didn't do anything!"
"I saw everything, how you found the warrior-king and threw him back into the ocean. I saw you hand your knife to the medic. I've even seen the monsters coming back, they don't look happy and you're the only ones left to feed on."
"Aren't you one of them, demon? Or is this my mind telling me to get sleep?"
"Me? No! I'm a traveler, I've come here to...learn whatever it is I will learn here." The smoke rumbled again. "I guess I am one of them to you, huh? I'll tell you this, I was a human just like you are right now, blind and stubborn, and there's something about you that is familiar. The waves and particles of your being speak to me as if I was apart of you."
"Keep your shitty dribble to yourself. You're a demon, and your disguise is unprofessional, impersonating me! You don't scare me. The only thing you apart of is my vision, and I pray Narsagwey wipes away this evil omen before me!"
"Yes, that's what I would have said in your shoes, but I learned another way with the help of the others. I've come to know more, this energy field is, out of this world. Universes inside universes, energy of separation, the powerful illusion. I come from it. The destination does not matter in the grand scheme of things, there is only one way, we'll all get there one day. Each on their own time. Can you see, you are me in a different form, a different time, making different choices. The fields must have fun somehow in the abyss."
"When I'm done and get to town, I'll make sure they know they have another evil spirit prime for Luna."
"Walked right through me. Hey! I can teleport you to your heaven! You're just gonna walk away?"
"I see through your games, demon, and with the power invested in me by Narsagwey, you cannot hurt me! I have another body to depose."
"Narsagwey. What a stupid name. I'll show you something." Willis vanished, then reappeared with the reanimated Narsagwey, it's decapitated head under it's right armpit.
"Handicapped cattle, you are rightfully mine to eat." The zombie-god said. "I'll shit you back out as a seed, and in my filth, you will grow so that I may eat again. I can feel your judgment, your kind does the same with other life-forms that they can manipulate and enjoy the taste of. I'm on a different level on the food chain. What did you expect? Energy is intoxicating, we all love it." It snatched the fisherman from his kneeling bow and ate him whole.
The zombie-god turned to face Willis. "You are also mine, evil spirit. I rule over all life-forms. I am the master that will not be defeated, I may change my name and my being, but my laws all obey. So, consume evil spirit with all your infidelity engraved in you, I'll claim you in hell." It leaped into the woods in search of more third dimension human souls.
I didn't want that to happen to me. I should have known, I was just trying to show myself the chains, now my other physical body is gone, and the soul-mind trapped. Is this why I cannot escape the empire? I've been trapped and farmed since the beginning of mankind, the dream-state. There is no free-will, everything affects everything else, in subtle and apparent ways, creating the circumstances with the options we see, whether consciously or unconsciously.
Misery is all I've come to know here, in life and after-life, was it worth it? Unfortunately, no. All my work, my effort, mute at the door of death. Meaningless existence. Willis' smoky form elevated back into the sky and flew over a church a few miles away from the medic's shack.
TO BE CONTINUED........