FINAL CHAPTER of The Allies of Old; Book Two Renewal: "Darkness is Coming"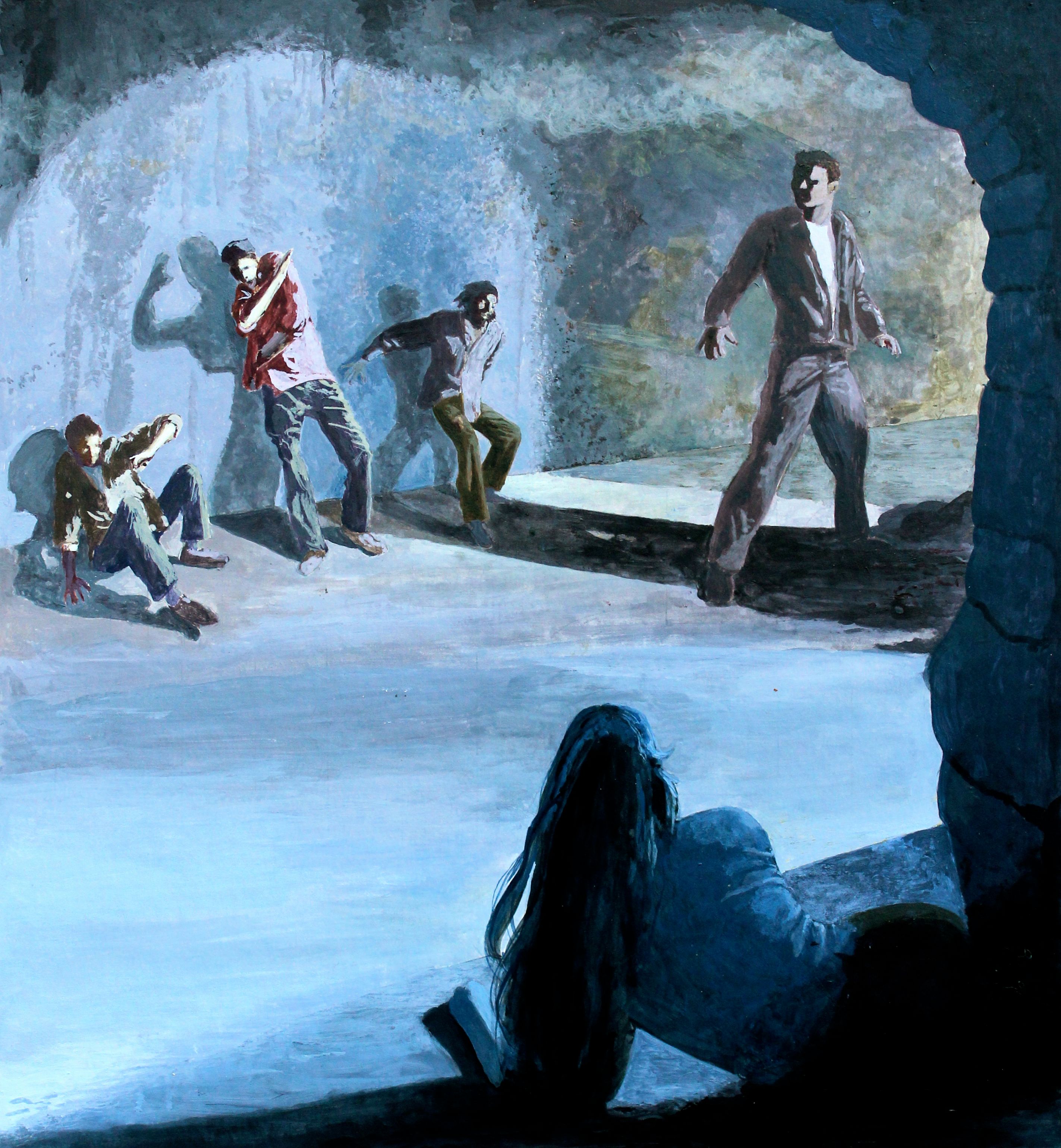 Book Cover created in acrylic by the extremely talented @therealpaul

If you have not read the first book of the series, "Reborn", it is advisable you do so before reading "Renewal" or you will be lost. This link will provide you with a series summary as well as all sixty-eight chapters of Reborn
Table of Contents for Fifty Five chapters of Renewal, created by @bashadow
Chapter 56
Chapter 57
Chapter 58
Chapter 59
Chapter 60
Chapter 61
Chapter 62
Chapter 63
Chapter 64
Chapter 65
Chapter 66
Chapter 67
Chapter 68
Chapter 69
Chapter 70
Chapter 71
Chapter 72
Chapter 73
Chapter 74
Chapter 75
Chapter 76
Chapter 77
Chapter 78
Chapter 79
Chapter 80
Chapter 81
Chapter 82
Chapter 83
Chapter 84
Chapter 85

Chapter Eighty-Six

Anna sighed as she hung up with Jenna. The conversation had made her uneasy. Though she'd assured Anna that everything was fine, the fact that she'd gone to a hotel coupled with the false cheer in her voice said otherwise. Something to do with Mathias she knew, she'd heard Jenna sneaking off to his room all week long.
And then there was Jess who had looked so fearful and miserable when they'd left her with Michael at the cabin...
"What is it little one?" Jared broke into her thoughts and scooped her up, bringing her eye level. He wasn't wearing a shirt and she was momentarily distracted by his powerful arms. She planted a kiss on one before telling him what she'd been thinking.
He smiled gently. "Michael will do the right thing, he's not the sort of male who would abandon his responsibility."
She frowned harshly and said peevishly, "I know for a fact she wants nothing to do with his "sense of obligation"."
He chuckled causing her frown to deepen.
"Don't be like that," he kissed her cheeks. "They just need time. If you love her than I'm certain she possesses qualities worth loving and Michael will eventually see them."
She smacked his shoulder at his thinly veiled insult then asked, "What about Jenna?"
It was his turn to frown. "Relationships between humans and vampires rarely end well."
Anna sighed. "Yeah, well maybe one of them figured that out and that's why she left."
Jared started to speak but was interrupted by his phone. He put her down and answered. "Talk to me."
"LeJarien?"
"Yes?"
"This is Leo Matridan, I'm a friend of Michael's. I'm sorry to bother you, but Michael is busy and this is important."
Anna smirked at the word "busy" and Jared flashed a grin before responding. "What can I do for you?"
Leo cleared his throat and when he spoke there was an odd strained note in his voice. "My brother has spent the past several months hunting down ancient scrolls and recently returned to London having finally met with success." He paused, taking in a breath. "The ciphering has been a bit labored since it was written in a dead language, but what we've translated so far…well it seems we've found the true origin of the Faerian race." Another pause.
Anna furrowed her brows. Leo seemed shaken and she wondered what they could have uncovered to cause it. As the pause stretched she met Jared's eyes whose expression mirrored her own.
Leo finally cleared his throat and continued. "The Faerians did not originate from another world as many have speculated throughout the centuries, though they were not entirely from this one either… yes I realize that doesn't make sense, in fact I'm still reeling from….perhaps I should have waited to make this call, but I…," his sigh was audible and strained. "The Asuras….mated with humans. Faerians were the result."
His words seemed to fall through the phone like jagged pieces of metal and the quality of his voice sounded as if the verbal shrapnel was cutting him as they formed. For a moment Anna stood blinking uncomprehendingly. When it sunk in her eyes widened in disbelief.
Jared stared at her, his own eyes starting to flash as he spoke into the phone. "So what you're telling me is demons mated and bred with humans?"
"Yes."
"Well that's- that will take a moment to digest," Jared's face had paled, and he brought one large hand up to rifle through his golden hair.
Anna's gaze sharpened. For a moment she'd been thinking of only her Faerian ancestry, forgetting that she and her mate shared this lineage. Vampires had mated with Faerians just as humans had.
Leo spoke again, though his words came hesitantly. "There's more. Along with the Faerian scrolls we also found the diary of a Faerian female by the name of Ellessyia. She wrote the journal shortly after mating with one of the original vampires, a male called LeSantriade'Cantre. According to what she was told by LeSantria, the original vampires were not from this plane of existence, they were in fact what we think of as Angels.
They volunteered to serve on Earth, sacrificing a great deal to do so. They were of course altered from their original selves in order to exist on this plane."
When Leo paused once more Jared shut his eyes, massaging his temple with two fingers. "Our fangs were the alteration, since angels have no need to eat."
"Yes. The need for and consumption of blood was what tied your race to the earth, though of course there were other differences though more than likely that has to do with the density of this atmosphere, gravity, etc. in comparison to where they came from. And then after they began mating with the Faerians the resulting offspring rent other changes as well…what with the introduction of human and demon blood. Although you can at least claim pure angelic DNA, whereas we…"
"Actually," Jared cut him off, "from what I was taught the Asuras fell from grace by their actions and choices. That doesn't change what they originally were." He smiled reassuringly at Anna. "My little lira is no more a demon than Mother Theresa."
There was a smile in Leo's voice when he answered. "That is certainly a more positive way to view it. Finn is currently chasing down yet another lead on some old texts, so hopefully I will have more to report soon. Many questions have been raised in my mind over the past few days, and I have theories which I had intended to discuss with Michael, but now I think I will take a step back before I get ahead of myself. I doubt I need to advise you to be cautious and gentle when you relay this information to others?"
Jared barked a laugh. "No you certainly don't."
"I'll be in touch soon."
Jared tossed the phone on the bed and Anna approached him slowly, feeling shaken. His gaze was unfocused and she could almost hear his mind working out the implications of what they'd learned.
She wrapped her arms around his waist, feeling the need to be comforted from a nameless strangeness, as her mind stretched to accept the potentially life altering information. He pressed one large hand against her back, rubbing it absently and she smiled a little despite the ache in her chest as she thought about what he'd said about choice.
She took his hand. "What you said was right. It doesn't matter if our ancestors were demons or the Devil himself, we choose who and what we become."
He smiled warmly down at her, bringing his other hand to her cheek. They stood there quietly for a few moments, love vibrating between them, so strong that it gave energy and life to her words.
But after a bit Jared's smile faded and he turned slightly toward the window.
"I fear we are running short on time," he said grimly, "for darkness is coming. And when it gets here we had better be ready."
What might happen if they were not prepared hung in the air like a cold mist.
A chill ran up Anna's spine as she watched her mate regard the window as though the darkness was a living thing that even now was stretching its way toward them.
And maybe it was.



Generously created for me by @son-of-satire
Have you filled your witness votes?
Check out these passionate and competent souls: @teamsteem, @steemgigs, @ausbitbank, @aggroed, @roelandp and @dragosroua; then go to https://steemit.com/~witnesses
If you don't see their name, simply write it in the empty box at the bottom of the page.
To better understand what a witness does read @dragosroua's post Witnesses: What they are and why you should care