WARNING TO SCAMMERS and ConMen: BACK OFF
MEMBERS OF steemsilvergold ARE NOT SHEEP
steemsilvergold has become a target rich environment - Be Aware
WARNING - BACK OFF
This WARNING is to the scammers / spammers / con-men who appear to be targetting the steemsilvergold community . . . . BACK OFF - WE ARE NOT SHEEP ! ! !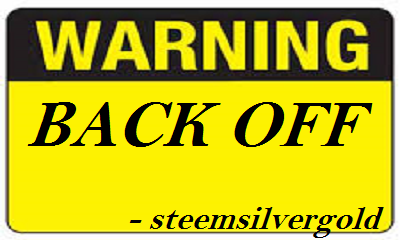 steemsilvergold has become a target rich environment
Be aware that many non-members are posting with the steemsilvergold tag to just gain upvotes from us.
steemsilvergold Photos and Posts have been Stolen and Copied and Re-Posted
We Are Being Targetted
I've noticed that steemsilvergold has grown and we are being targeted for upvotes by those who are spamming, scamming, posting plagiarism, and just plain con men. Then, there is the limp cat known as @grumpycat.
Plagiarism of steemsilvergold posts - Please Beware the Con-Men
We have even had a lot of plagiarism, where someone just copied our photos in a post full of pictures. Our members recognized these photos and acted accordingly. Kudos to the following members for protecting our turf / tag / content: @pit-bullion, @raybrockman, @edthecanadian, and @phelimint. And then there was @mikeshuh, who laid down the hammer flag to slam the plagiaristic post.
Recently, I found TWO of my own posts were copied and posted verbatim, well actually they were converted to Korean and then posted and then translated back to English and then posted. Crazy is that the plagiaristic idiot posted them under #steemsilvergold, where I would see them.
steemsilvergold tag being abused - Please Beware the Con-Men
In general, I go through all posts in the #steemsilvergold post. I upvote as many as possible. In the past, I recognized most members and would upvote all members posts, which were in the #steemsilvergold tag - trending - hot - new. However, we are having some strange posts that are not about silver, gold, or anything. Some are just some random guy with a non-sensical steem id posting a photo. I suspect a scammer, spammer, a general con-man trying to get free upvotes.
We must stand together agains this menace known as @grumpycat. Several members have been attacked by this limp cat. This is also WARNING TO BACK-OFF to @grumpycat. Defense plans and Attack plans are being developed. If you have ideas on protecting #steemsilvergold and attacking the limp cat, please leave ideas here, or chat, or discord.
One idea to fight the limp cat is to fight outside of steem. Contact real grumpycat to send legal 'cease and desist' for the limp cat's actions. Also, identify real 'whale' behind the limp cat. Apparently, there is a new steem account @aufullcat and website http://www.aufullcat.com/ for fighting the menace and recommend contact with REAL GRUMPY CAT.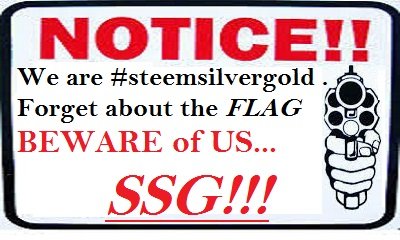 steemsilvergold is very generous - Please Beware the Con-Men
While I generally upvote the replies to my posts, I need to be sure that the reply is actually relevant to my post. Beware - be aware of the con-men. Recently, I recieved a reply from one of our well known members who shared a childhood memory. Oddly, later in the day, I recieved the SAME TEXT from some unknown person who posted the same childhood memory - WTF! Seriously!
I am following all #steemsilvergold members. I generally recognize most of the members who reply to my posts. If I do not recognize the name, I usually click the name to see if I am already following and if not, then I go to their blog to see if I want to follow them. Well, I am seeing a lot of new people. I am also seeing a lot of spamming, scamming, posting plagiarism, and just plain con men.
Real Life - Being Targetted by Con-Men
In real life, con-men targetted me and my colleagues when our Corporate Office opened in Downtown Detroit. The generosity of my colleagues was well known among the con-men in the area, so an unusual number of pan-handlers and beggars were surrounding our new office building in hopes of getting a hand-out. We had to stop giving pocket change, giving hand-outs and being generous. After some time, the con-men stopped targeting our employees and our office building.
My suggestion is to continue to be as generous as ever with upvotes. However, we must now make sure that we are not upvoting everything in the #steemsilvergold tag because some of it is a scam or spam.
OTHER TARGETS
I suspect the limp cat, scammers and spammers will target our friends at ....#steemsilvergold #thealliance #teamcanada #teamaustralia and others
Let's look for friends outside our community to collectively fight against the limp cat, scammers and spammers.