@steemkitchen "Picks of the week" from the SteemKitchen community (Week Ending 26/10)


🎈 Click banner above to go to our latest Contest Released this week. 🎈
🎈 We are looking forward to a wonderful selection. 🎈
@steemkitchen will choose 5 recipes from our community using the steemkitchen tag each week and feature in our weekly "Picks of the week" post.
This feature is to encourage our users to improve on their content and recipe posts and to have an incentive to produce the best recipe collection from across the world in one place.
This feature will also in time stand as a benchmark and example for all the users of SteemKitchen to aspire to.
Here follows our latest edition of recipes:
Our first featured post is by @alnedkov.
Hello Steemians! It is time for some fried chicken! There are many ways to fry chicken and I have tried a lot of them! To this day I'm trying new things every time! This time I decided to brine it in pickle juice for a night.
Click here to visit the recipe.


The second featured recipe is by @albertocotua.
Hello Steemers! Today I have an incredible recipe, a delicious Mini Monkey Bread. as always I will give you the step by step and the final result of this incredible recipe, very easy to make. This mixture is the same as the Cinnamon Rolls, but with different proportions and different preparation.
Click here to visit the recipe.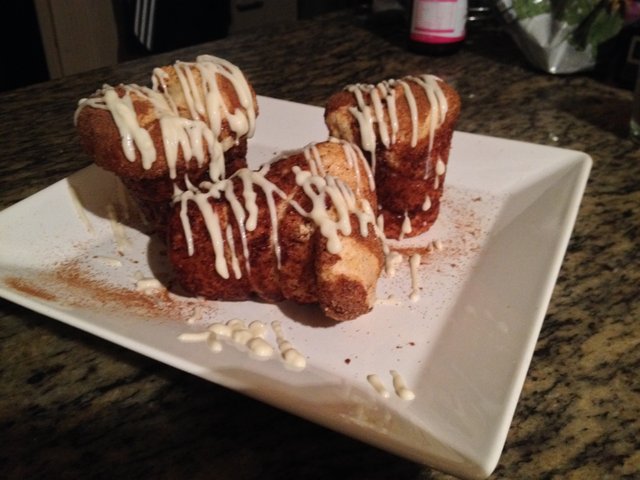 Our third recipe is by @pepiflowers.
Hello everyone, how are you? Today it's time to do something vegetarian and what better than pasta to play with fruits and vegetables and get a delicious dish. Without more I tell you the recipe, I hope you like it.
Click Here to visit the recipe.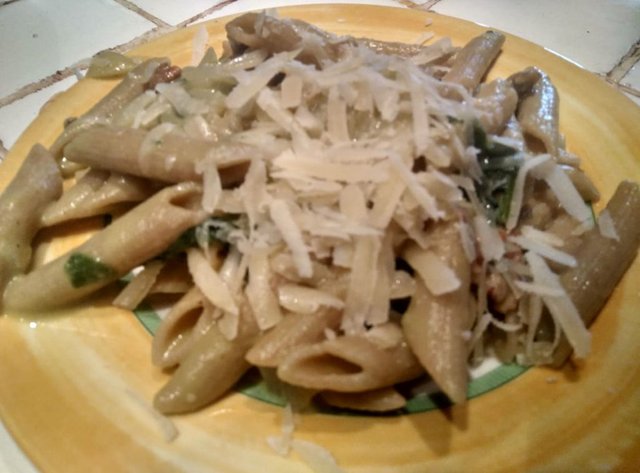 The forth featured recipe is by @avizor.
At first sight, the salad looks like an ordinary salad, but today we use a range of ingredients that give it an oriental touch.
I never thought in life that e.g. cumin could refine a salad.
Click Here to visit the recipe.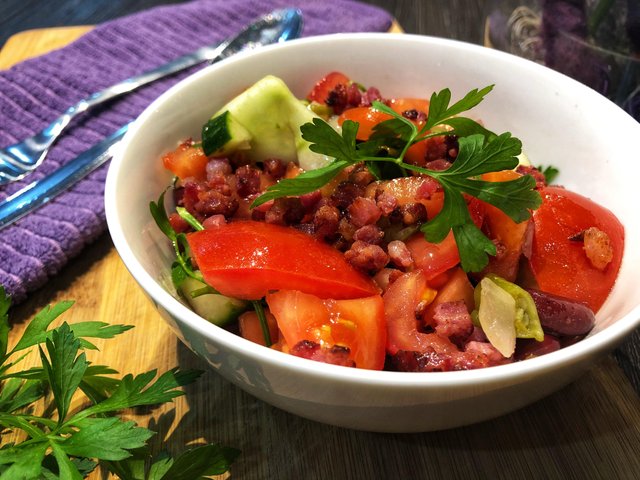 Our fifth and last recipe for this week is by @hiddendragon.
One of the pleasures of life is to eat. One of my biggest personal dreams is to travel the world and discover flavors and taste those already discovered.The taste for food is shared with the pleasure of cooking, that ability to transform food into delicious dishes for the enjoyment of others. That can be the greatest satisfaction when cooking.Whatever your hobby, if you are one of those who taste or prepare, join me in this gastronomic adventure with Arabian flavors.
Click here to visit the recipe.


That's it for our "Picks of the week". We listed some recipes from across the globe. Some posts perfectly prepared and some others that stand out because of the content that was provided. Highlighting these users in hope you will visit their pages and give them some love within our community. Next week it might just be you.
---
5 Previous "Pick of the week" highlighting Steemkitchen Users :
---
---
Join Us on Our other Community mediums.
---
Delegations---------
Steemkitchen needs your help. Our community is still small and mostly made up of minnows in training and development stage.
Any small, medium or large delegation will be extremely appreciated to further our curation and training projects. Here follows simple links to delegate using steemconnect if you are able to.
---
Thank you for reading.