So young and parents ?! About challenges and prejudices
In 2010, the average age at which a woman became a mother was almost 29 years, compared with 23 in the 1960s. In general, parents are getting older - who today consciously decides to have a child at the age of 18, 19 or 20 is considered a curiosity at best and in the worst case is called irresponsible.
One of the main reasons why the average age of parents is rising is fear - that the existence is endangered and the money is not enough to see your own child grow up carefree. Early parenting has some benefits for the parents and for the child. Looking back, it was quite normal to look after a child at a young age. Nevertheless, young parents are often viewed with displeasure. And it really is not easy to have to take responsibility for a child at the age of twenty.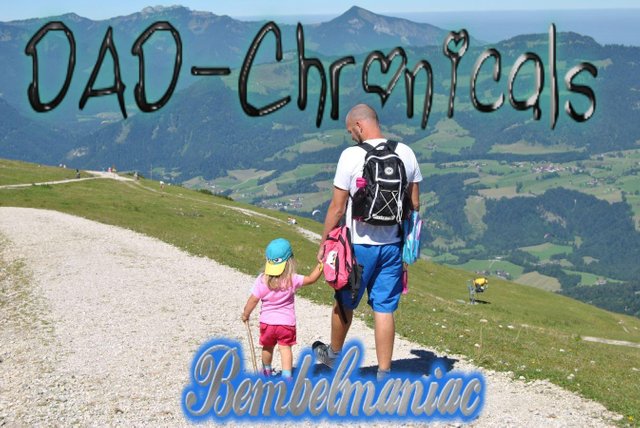 Young parents - life botched?
Who is young, has a lot to do. Training, study, gaining experience and making a career is on the life plan between 20 and 30 for most young people. A child is rarely seen in these plans, and unwanted pregnancies often hit young mothers especially hard. The young fathers have it a little easier, as the reality proves: The majority of women who got pregnant at the age of 20 and had a child, are single parents. It is easier for couples who find social support. If the parents, grandparents or other relatives take care of the child, it will be easier for everyone. Training can be terminated and despite the great responsibility to provide and raise a child, there is still a little freedom.
Reset your own needs
Many young parents find it difficult to accept that the birth of a child is the baby at the center of their own lives. While the friends are partying, you sit as a parent at home and take care of your child. Many of the friends can not understand this and the young parents feel socially isolated. Many young parents feel they are missing out on their youth and are frustrated with the situation.
Why young parents often split up
Who is 20, is far from a finished adult. This is often reflected in relationships. If the baby component is added to this already difficult phase, this often leads to separations. Many very young fathers feel neither the exhaustion of the mother nor the responsibility and work that a baby means. And they are gone. Unfortunately, there are a lot of young women who then have a hard time as single mothers. Therefore, as a young couple with a child you should seek help as soon as possible, even if it is difficult. For a child is always best when it has both parents around it. Similarly, it is easier for both mother and father to raise the child if they pull together.
Young parents - children as a living
One of the reasons why young parents in our society are viewed rather obliquely from the side is a phenomenon of our time. Because every child has a general claim. In addition to the basic claim, various benefits are paid by the state during pregnancy and later on for the child. Not so much to live in the lap of luxury, but enough to satisfy the child's basic needs, if wisely kept. Those who receive social-money themselves can supplement the "income" with each child. And so it happens that very young women, who are still almost children themselves, have children and are then overwhelmed.
Early parenting and its benefits
Who gets a child early, may not have a free youth in which he can live and try out unrestrained. In the time when the friends are partying, you are busy making money and taking care of your child. But thinking about 20 years, the situation is different: While the late parents in the 40s are angry with their rebellious teenagers, the young parents have their freedom back - and at the best age. If you have already left the child at the end of your 30s, you have many opportunities to enjoy life and create your own present. It is not too late to make a career and those who now start their career once again have a lot of life experience.
It is usually difficult for young parents to put aside their own wishes and goals for a child. Mostly the task is bigger and more demanding than expected. Therefore, we should not make it harder for the couple to do this task through resentment and social ostracism.

Did I forget something? Can you think of any more points?
I´m looking forward to your experiences and additions.


Other Dad-Chronicals Stories

Dare your own personal style of education!

When mom get´s sick, nothing is like usual

Over-tired Kids - No love story

No, I do not want that - handling protest from the child

The happiness of being a child again as a dad - unforgettable experiences you only have while playing with children

Family excursion to the fairytale forest - or: Where is Anna?