I've been fairly active on Steemit since August 2017. I always like a good challenge and am determined to win. I'm also stubborn when competition is involved, so I put the time in and grind away.
While I can't complain with all of my SP being earned, the time-to-reward ratio is horrible. I've seen people self-upvote themselves for half or even all of my SP in one week, so it doesn't set a good example for others when meaningful rewards are hard to come by. It REALLY pisses on the wound. We've all seen absurd posts earn more than we do in a month because people tend to scratch each others' backs, or their own. We've all seen people hoard their Steem Power because ... ... ... [insert one good reason].
It's coming to a point where if it weren't for just a few active supporters I have fun interacting with, I'd earn practically nothing, even with over 850 followers. I'm almost to the point of delegating all of my SP and forgetting about the site to find something more positive to pursue. That's disheartening for me, especially when I want to believe, but the lack of distribution of rewards via active voting downstream is written all over the wall. Maybe @dan was right.
Leaders proclaim that a faster sign-up process and fork will be our saving grace, but their lack of voting and curation effort down the ladder is the true roadblock. Bot delegation rewards are too attractive, preying on the flaws in the upvote ecomony, wherein people are being conditioned to pay for exposure, and naturally for profit. Just another way to make money off of minnows!

There are far too many takers out there. Those people are selfish and lazy, yet continue to post away to continue to take without giving back. If you have time to write or vlog, you have time to vote. PERIOD.
Content is not giving back. Sharing rewards at the click of a mouse is giving back. Everyone knows this, but greed is blinding. This really needs to be balanced if this platform will live up to its hype and be what everyone wants it to be.
If I'm feeling this way after being a Steemit enthusiast for half a year, I can't even begin to imagine what newer adopters are feeling when they see the reality of the towering pyramid wall in front of them. When I first started, I was so close to buying a lot of Steem, but didn't strictly because I saw hints of what I'm writing about today. I decided to earn it to prove the principles and learn the site from the ground up. I didn't want to pay to play. I could be sitting pretty right now, but I'm at peace with it. I also couldn't justify making an investment into a system that thrives off of new adopters buying Steem, while watching whales ironically bash BitConnect.
I want to use this as an example for my post here...
I run a daily fitness challenge with 82 straight posts, accumulating 176,630 total exercise reps done by 30 Steemians. I'm proud of this accomplishment and have met plenty of great people because of it. It's also helped me gain 15 pounds of solid weight for my upcoming baseball season, which I'm thrilled for.
In terms of Steemit, I feel that this is bringing enormous value in the form of health and commitment. Every day, I spend the time working out and updating everyone's cumulative counts manually, and it's not difficult to see that effort poured out everywhere.
Sadly, over 82 straight days, the post rewards have NEVER exceeded $2.50, except maybe 5 times. Because of this, and while sexy fitness pictures and videos get much more rewards, it's hard to feel that many people here respect and appreciate true content and value. Do I need to show more skin?! Do I have to show my face to get views? Do people even read posts anymore, or just click because they like a picture and its opening sentence in their feeds?
People say consistency and quality will make you successful on Steemit. I'm losing faith in that.
While I put this physical and manual effort in to keep my accountable for my fitness goals, it's mainly because I love seeing people of all walks of life believe in the spirit of teamwork and push themselves to become better. I want to be able to reach more people because I've seen people grow and develop a newfound passion for fitness before my eyes. It's more rewarding than Steem, but it's a shame that barely anyone on Steemit seems to want to support it. Every effort to promote my initiative has been for the sake of helping people be healthier and have a sense of accomplishment. If they can get a reward for it as positive reinforcement, then that'd be icing on the cake.
I do believe that the Steemit platform and Steem blockchain will continue to grow, but as someone who doesn't like to wear horse blinders, I wanted to share my opinion on something that our ecosystem should address.
Observations:
If you don't have a whale or two consistently voting for you, your rewards will most often be relatively insignificant.

@DMania and @DTube owners understand that giving attractive rewards fuels growth and mutual prosperity. DTube has taken some authors under their wing and single-handedly made them successful. Many whales seem to forget that this is much of what Steemit it all about. If my videos would ever load to DTube, I'd focus on it instead of Steemit because the platform gives back.

You could have 100's or 1,000's of followers and your blog rewards will still be small because 90% of SP is held by 1%, and our beloved minnows simply don't have the SP to reward as much as they wish they could.
You are NOT a failure or bad at blogging if you don't get rewards. The system is not equitable right now. I suggest you align yourself with other "givers" who can help support each other and keep each other motivated.
The more I type, the more I feel like it'll be a waste of time. That's not the way Steemit should make me feel, and that's how lots of people are feeling. I've witnessed it first-hand with energetic and talented people entering and falling off my fitness challenge. It's not because they stopped working out, it's because they dropped off of Steemit.
Maybe some investors will get a reality check from the front lines and change their behavior. It costs nothing to upvote. Changing peoples' lives at the click of a mouse should be the best part of this platform, but it's hard to find.
This picture always inspires me...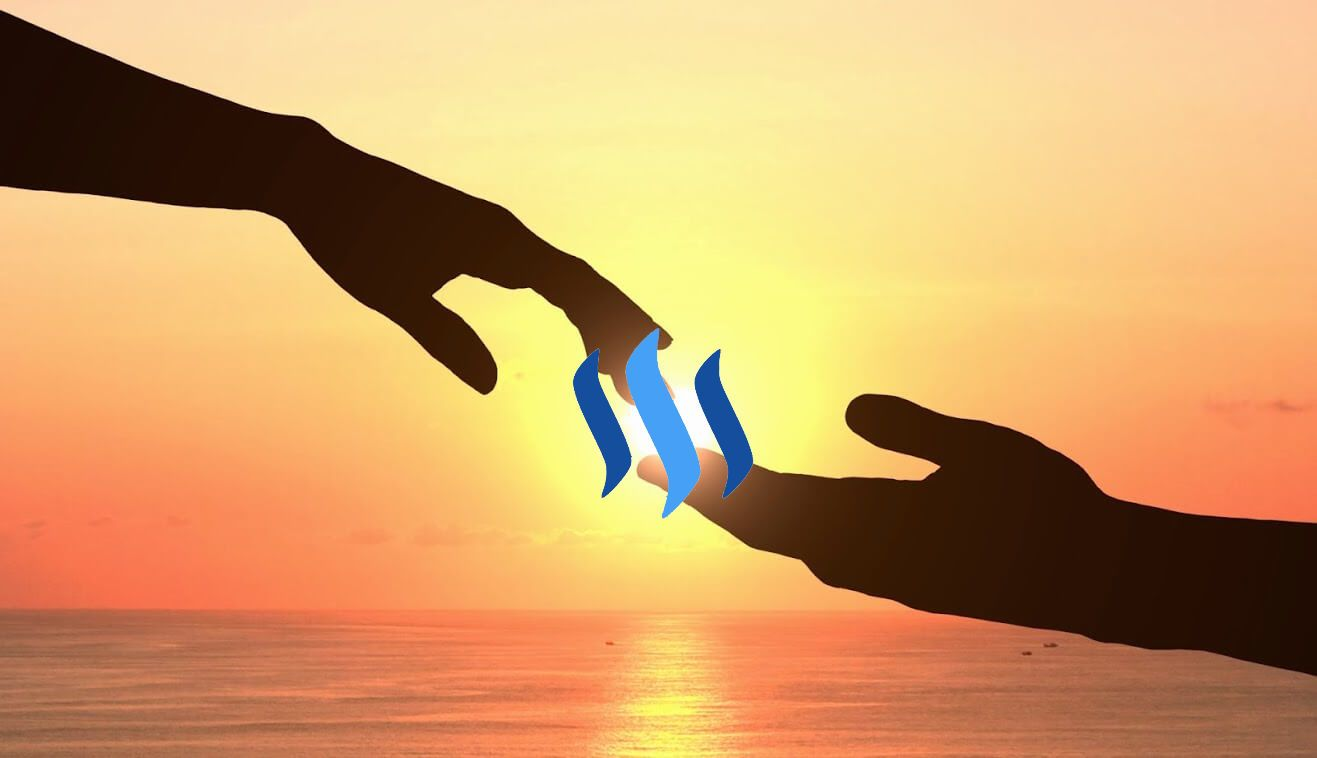 Thanks for reading.
Here's the last fitness post if you're interested in joining forces: Daily Fitness Challenge