THANK YOU for your support. It almost feels like yesterday I shared this wonderful news with you guys: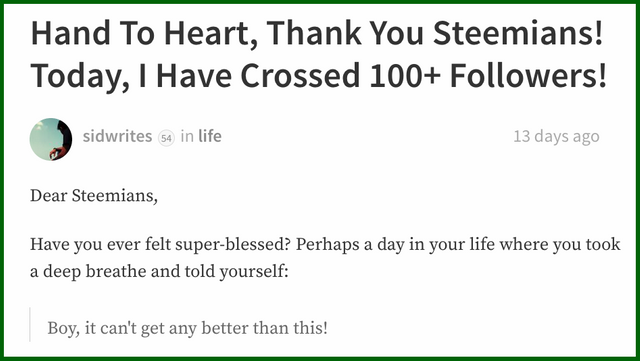 And now, as I see my profile, I notice I have crossed well over 200 followers.
Which means YOU have clicked the Follow button. Either through your mouse. Or your laptop's trackpad. Two hundred of you did that. And it certainly means a lot to me.
So here's to 200 and more...
Thank you so much!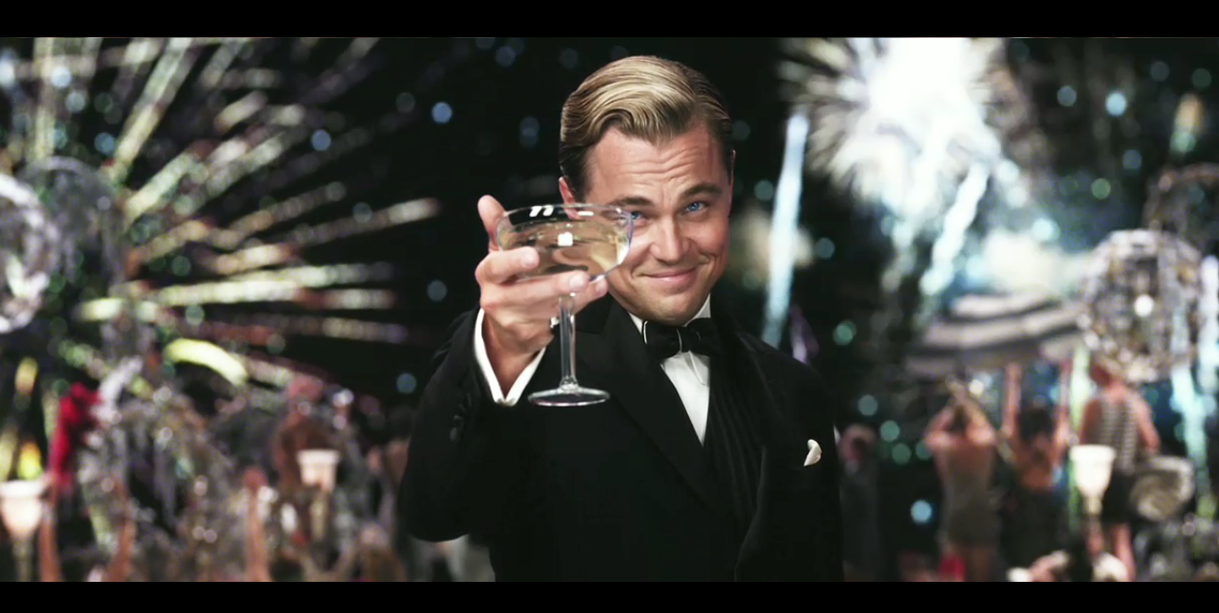 I have to admit:
Steemit is on fire!
Because as someone who has been blogging for 10 years, and consider it a life-changing experience, the engagement level in Steemit is far superior than anything I have ever experienced.
Moment I read and write something, I see you guys — I see you upvoting and commenting. I see you as friends with common interest. And it warms my heart to experience this.
So thank YOU, once again, for connecting and engaging and contributing in this thriving yet wonderful community...
You are AMAZING! 😉
I Have Invited Another Friend
---
I have asked some of the top journalists to look into Steemit and start submitting their editorial stories. I will reveal more when the time is right.
For now, I have also invited another friend into my life. He is someone who loves me more than I do.
And he is someone you probably know:
Dark Circles. 😂
It's true.
I have developed dark circles around my eyes. Lack of sleep is the reason.
You see, last time I slept at 4 am was 5 years ago, when I was in college, and it was to prepare for an exam I no longer remember. What I do remember is me enjoying Fruit Ninja on my smartphone every night.
And here we are, five years later, I am sleeping late at night and Fruit Ninja is replaced with a different addiction.
I am an addict at the moment who is...
A Little Behind On My Steeming Addiction
---
I posted a challenge to Steemit every day and engage regularly here. And then I have written a couple of in-depth articles this week...
Yet I am a little behind on my challenge.
As we get closer to the weekend, I wish to amplify my efforts. You see, a good challenge like this is a great way to explore newer opportunities and expand our own abilities.
If you wish to pick any challenge, then now is the time to do so. So while I am a little exhausted every day, and sleep late at night, with dark circles around, this challenge has also taught me something far more valuable:
I have learned to minimize distractions and utilize my time valuable. I have eliminated tasks that requires my energy and produces no results.
Perhaps you have been there? Perhaps you have stopped doing something unnecessary. Like me, perhaps you have reduced, or even stopped visiting Facebook and Twitter!
And speaking of Twitter, the only reason I go there?
Is To Vote For Steem
---
Many of my Steemit friends (1, 2, 3) have already written about this poll. We have another day left to vote for Steem.
We are competing against Ethereum. And when you vote? Steem will be listed on BTCC exchange, which means each of your earned Steem gets more valuable with time and the community grows even more stronger.
If you haven't voted yet, please do so by clicking this link:
→ https://twitter.com/bobbyclee/status/865851769116475392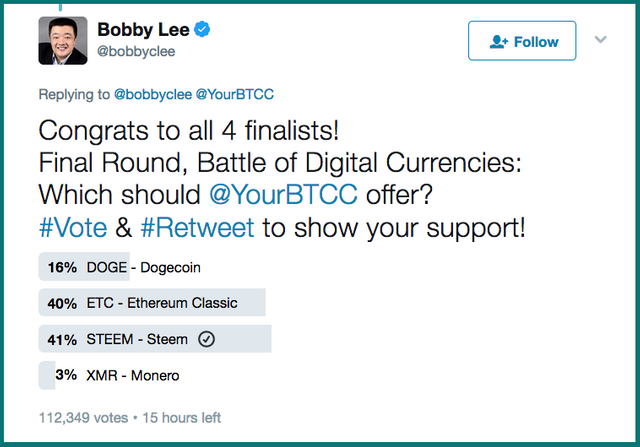 Steem is #1 at the moment as you can see.
Yet it is such a cut-throat competition, so an extra vote from your friends and family members, or by sharing the link above with your followers definitely counts.
Steem's victory is our victory.
With that said, thank you once again. And I hope and wish you have a wonderful weekend ahead. I hope and wish you enjoy good health and seek pleasure. And then, from all my heart, I hope and wish you have endless fun in this journey of life.
See you around! 😇
Cheers,
Sid