This story has come together out of necessity.
More and more, I've been getting and seeing comments here on Steemit that equate to little more than spam begging: "Follow and upvote me." And frankly, it's getting old.
I do sometimes reply with a brief response containing the following two links that spell out the reasoning why such comments are degrading:
Taking A Stand Against Spam On Steemit: When To Law Down The Law…?
The Beggar Parade Hits Steemit: Calling Bullshit On Impersonal Commenting Facades…
Though undoubtedly, it continues.
So, herein is a straightforward no-B.S. lesson to be passed along for Steemit newbies.
The more people who get this, pay forward the lessons, and implement them - the better off the platform will be, through raising the quality of engagement here. So let's get to it...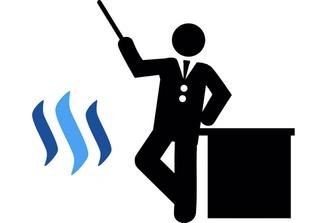 1. Do NOT comment on posts begging to be followed and upvoted.
It is impersonal, selfish, disrespectful, and inappropriate.
As stated in "The Beggar Parade Hits Steemit: Calling Bullshit On Impersonal Commenting Facades…":
These comments say nothing about why the commenter liked your post. They add nothing to the conversation. And most of the time, if you click to the user's profile and check their comments page, you'll find they've copied and pasted the exact same generic request - like a hungry attention-seeking dog - for your pennies worth of votes.
This type of behavior is straight-up lame.
My honest response: "Did you even read my post before putting your hand out in hopes I'll toss you a few pennies? Do you seriously think this is a community that values insincerity and giving handouts to those whose contribution is spam rather than substantial, quality content and authentic, personal engagement?"
If you want followers and votes, EARN THEM.
Give me a valid reason to navigate to your profile by commenting something engaging, thoughtful, sincere, that's got substance to it and adds value to the conversation.
Then, and only then, may I be likely to invest my time in seeing whether more of what you are contributing to the platform is worth my time and votes.
But if you keep on disrespecting the community by commenting insincere spam begging for attention and rewards, the only thing you're going to get from me is your spam comments flagged - and consequentially, your reputation score deservedly diminished.

2. DO engage thoughtfully and intelligently to contribute value to a discussion, providing valid reasons as to why your contributions to the platform may be worth looking into via your profile.
If you've started off on the wrong foot by not even bothering to engage in a proper conversation and speak to the topic at hand, one can be 99% sure that that majority of what you post on your blog will not be worthy of their time.
If you add unique perspectives, personality, and participate in a discussion via commenting that demonstrates you have something of interest to say, people will be much more likely to visit your blog to see what else you may have posted that is interesting.
The only reason I ever navigate to someone's page who asked to be followed is to check if they've been spamming their comments so I can flag them if so.
The only other reason I navigate to someone's page who left a comment is because it was an excellent comment.
If you take the time and energy to add something of value, share some of your thoughtful perspective, contributing something genuine to my experience on Steemit, then - and only then I may redirect my browsing to scan over what else you've been sharing. And if the quality of your posts is above-average and something I'd deem worthy of reading again, then - and only then - I will follow you.
That simple.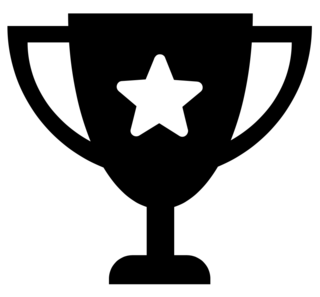 Anyone who has accumulated enough Steem Power to make their votes worth something has made an investment in this platform and community. Consequentially, none of us are going to be interested in supporting spam begging through following and upvoting users who do not make any valuable contribution to the community.
If you/anyone comments on my post, says absolutely nothing about it - or a generic "nice post, thanks" with zero detail about why you/they liked it - and requests to be followed and/or upvoted, it is guaranteed I will NOT be giving into the request.
And...
If upon checking out the comments section of your/their page and seeing that the exact same comment has been copied-and-pasted on multiple posts, you can fairly expect for the comments to be flagged as spam - and consequentially your reputation score downgraded.
No jokes.
Many of us have invested alot in this platform - not only money, but time, energy, heart, and soul. Many of us would like to see this platform grow, thrive, and succeed.
And for that to happen, standards need to be set that ensure the quality of content and conduct remain high.
Spam is unacceptable.
Comments offering generic, token praise as attempts to conceal motivations of nothing but gain for self are unacceptable.
If you want people to follow you, provide intelligent examples of why they should bother even looking at your profile in the form of valuable contribution to their discussions. NO BEGGING. NO SPAM.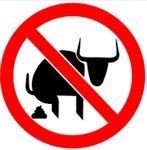 Is this "harsh?"
Perhaps. Perhaps not.
Granted, some people commenting as described may just not know better and don't deserve uber-stern critique of their youthful folly.
Yet, alot probably think it's okay because they see several others doing it. But really, it's not ok. Not if we care about growing this site with the type of quality standards that are needed for it to scale sustainably.
So long as posts get flooded with such brainless, selfish comments, this platform will not likely get taken seriously by newcomers with professional standards.
Call it harsh if you will to "lay down the law" like this, but if no one has the balls to do it, the amount of crap content will multiply like weeds and tarnish not only the quality of experience for users on the site, but the community's image outside it with people who look in and see that no effort was made to establish professional quality standards.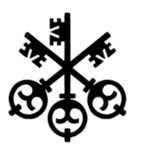 So, if you've been guilty of spam begging... STOP IT.
If not, I invite you to commit yourself to joining in helping to raise the standards for this community by calling out such behaviour when you see it - whether by sharing the link to this post or making your own personalized note when appropriate to help newbies instill conduct codes in their engagement protocols here to contribute in weeding out the garbage comments and increasing quality participation.
Dig?