I have a tremendous amount of followers online, and I could really be a big pied piper for Steemit, but I have one serious question - is Steemit rigged? A few weeks ago I joined Steemit and as a 'test' posted some of my very best content. Some of this content was posted exclusively to my Steemit blog, and other posts were very popular content I had already published on my regular blog. I have also tried posting some video content to DTube, including stunning video from my recent trip to Switzerland.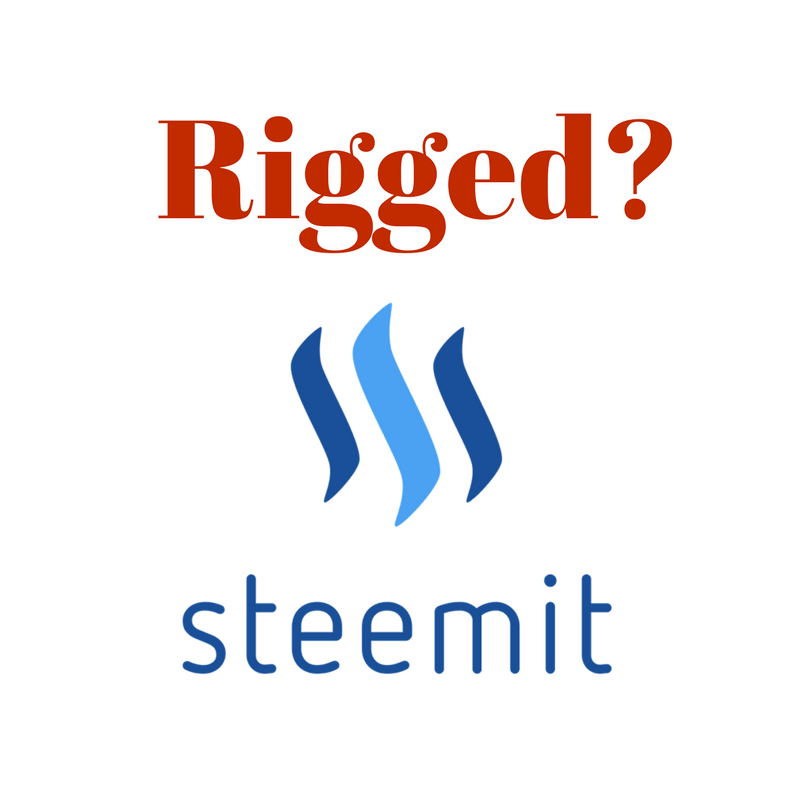 I have had virtually no earnings, and have been scratching my head wondering why. After all, this was some of my very best content that has done well elsewhere. I have been reading a number of articles and reviews online that suggest that the only way to make money on Steemit is to get up votes from a select few whales that have significant financial influence on the network (early adopters). These articles then go on to say that these whales vote back and forth for their own content with other large influencers. They conclude that If you are not part of this clique, you stand very little chance of making much money. What gives some amount of credence to this criticism is that I seem to see many of the same bloggers with the highest earning posts day in and day out.
I love the Steem cryptocurrency, and I really love the idea of alternatives to Facebook and YouTube. I am a published author of more than thirty books and host a national radio show. I have not been able to break through $12 of earnings on any one of my 20 posts. I really like the idea of the voting system, and the earnings for both content creation and content curation. If, however, the the game is locked, and only the top players are going to have a chance at making any money, I am not so sure that this is for me.
I have even tried paid promotion for several of my posts, still no luck. What am I missing folks?
I welcome your honest thoughts and opinions.