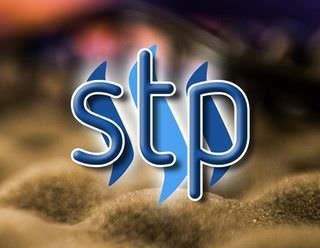 Greetings Steemit,
Posted this evening, for your consideration, is a blast from the past alongside a major player in today's Steemit based community.
In July of 2016 a group of friends gathered 'on the weekly' to produce a year long running conversation that was known simply as the 'Steemit Talk Podcast'. Being Steemit's first Discord based server, as well as at a time its most popular podcast, we hosted many episodes featuring interviews with epic Steemit members including some of the largest fish in the sea at that time. Our efforts were credited with onboarding many people to this platform, and we wore the role of Steemit's "Unofficial/Official Podcast" with pride. After parting ways over the summer of 2017, we hosts laid dormant for almost a full year, only to reassemble when the right time presented itself - which just so happened to be a few months ago when our new friends came to visit.
In contrast to that history lesson, we STP hosts had THE ABSOLUTE PLEASURE of meeting the Hots or Shots crew, who if you've been living under a rock for the past several months, now represents one of the best ongoing projects you'll find weekly resting atop the trending page.
After filming the episodes featuring the STP hosts surviving the Hot or Shots experience, new friendships were solidified, and the decision was made to 'run it back' and feature a STP themed round table discussion amid some of the most magnificent minds Steemit has to offer.
This Thursday marks the beginning of the airing of the episodes that were filmed via the Hots or Shots crew while they visited Missouri, and we STP hosts felt it would be a perfect lead in to those episodes by posting our unexpected, impromptu, STP reunion show while sitting along side our new friends.
So sit back, relax, and enjoy Part 1 of this gathering featuring an old school Steemit Talk Podcast throw down, which includes the likes of no less than the righteous personalities of: @jonny-clearwater , @instructor2121 , @liberty-minded , @tygergamer , & @flowerpowerart - ALL SITTING IN THE SAME FREAK'N ROOM - hosted by the original 3 STP hosts: @sykochica , @winstonwolfe , and yours truly @giftedgaia.
Be sure to check out the new episode of Hots or Shots, filmed in Missouri, this week on @jonny-clearwater 's blog (and every Thursday for that matter), and Part 2 of this STP Supercast to be posted at a later date. I can personally say as someone who has hosted over 100 recorded podcast, I sincerely enjoyed this experience.
Part 1 features general introductions and banter - Part 2 will feature much more lively conversation as the wheels begin to turn and the alcohol takes hold.