Witch Hunting Self Upvoters Solves Nothing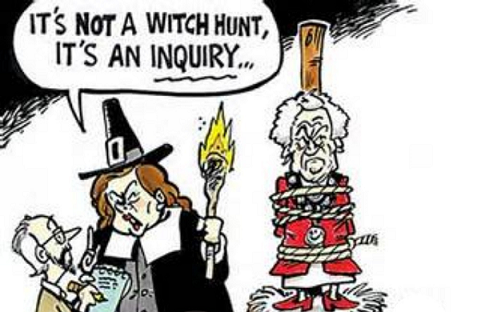 I'm 2 months into my Steemit journey, and I'm getting more and more tired of uppity Steemians that believe they know what's best for everybody else. Last I checked, this is a decentralized platform and this group of high brow users does not have the right to dictate how everyone behaves.
I may be overacting, because I do think most Steemians want what is best for the platform, but the approach this anti-self voting group is taking is very misguided. One of the main reasons I joined Steemit was because this is a decentralized platform and I assumed the entire group of users had a voice. Perhaps this group has watched too many batman movies or Hitler documentaries. Unless you are dictator, a thoughtful discussion works better than public shaming or secret down-voting projects.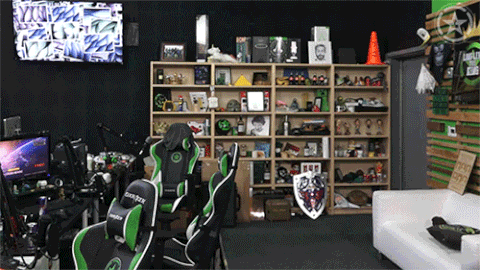 I fully agree with the general sentiment that there is Steem reward abuse on the platform and we should figure out a way to update the system to prevent it. However, self-upvoting comments is not the end-all-be-all of abuse on Steemit....it's just one form of abuse. The general abuse I'm referring to is claiming Steem rewards for actions that have nothing to do with legitimate posts.
1. Self upvoting Abuse
This is most commonly talked about abuse. After the last hard fork, authors can double their Steem power every 6 months by self upvoting their own comments/posts if they were to self upvote efficiently.
@JerryBanfield
wrote a
post explaining the details on the math behind this.
I have seen several top 10 or top 50 lists posted about authors that are generating a high amount of SBD via self voting. These lists focus on dollar value, not percentage as a return....which to me is poor or no analysis. There are lot of people that can extract data from the blockchain, but that does make it analysis. Analysis requires some thought behind it.
My major problem with these reports is that they unfairly hurt authors that have high Steem power balances. In fact, the majority of the users that end up on those lists have huge Steem balances. For example, a user generating 10% return per month by self upvoting with Steem power of $500 doesn't even make the list. A user earning 1% return per month by self upvoting with Steem power of $10k is shamed on these lists.
2. Bot Abuse
The most efficient self upvoters on Steemit are bots. They can vote using an algorithm and get much closer to 6 month doubling effect vs a human. There are also bots that sell their powerful upvotes to anyone that is willing to pay. Many of these bots generate returns much higher than 30% per month.
I don't see too many people having issues with these powerful bots when compared to a random user self upvoting. This is probably because the majority of these bots are created by powerful Steemians, who may also be witnesses and they also partake in other projects that are good for the community.
3. Steem Delegation Services
There are services available where users can delegate their Steem to someone that is willing to pay them for it. For example, you give me $10 Steem and I will delegate $600 Steem power to your account for a week. What do you think the Steemian who has access to $600 Steem power for that week will do besides go on a self upvoting spree? I'm generalizing here, but the majority users will want to recoop their $10 investment somehow.
4. Multiple Accounts
Anyone can create alternate accounts to upvote their own posts/comments. There are also groups of users that auto-upvote each other without reading their content so they all earn more income.
All of these are different types of potential abuse of the system. We can always argue that a new user who buys delegation to self upvote his/her own post isn't abusing the system because it's quality content. That argument can be made for any of the 4 types of abuse I listed...maybe the bots are really upvoting quality content? Maybe the people buying bot power are upvoting quality content? Some are abusing the system, some are not.
Are these 4 really even abuse?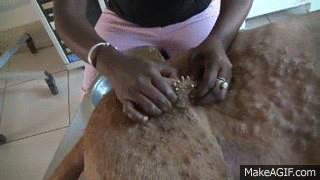 The system incentives self upvoting and it's clear that it's being done in many many forms. I have no problem with people creating these bots or coming up with creative ideas on selling delegation power. And I used to frown upon self voters, but now that I see the bigger picture....who cares?! Self upvoters make up such a small percentage of the abusers, my guess is less than 10% of abuse is a result of humans self upvoting.
It would be like spending 2 hours to pop one zit, when your whole body is covered with zits. Popping that one zit won't make the rest of them go away....and that original zit will pop right back up day later. It solves nothing.
Don't hate the playa, change the rules of the game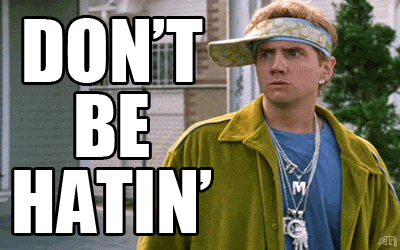 Let's solve the real problem instead by changing the system. I have been on the platform for 2 months, so am unclear on the process on how rules can be changed. I assume the witnesses make those decisions? If you are truly against people self upvoting then try to influence the witnesses or become one so you can have influence on the change you are after.
Public shaming a very small group based solely on account value does not help the situation. Many of these users are not abusing the system.
Final Thought
Demanding Steemians on a decentralized platform to forcible do what you want will not work. Spend your energy on ideas on how to solve it instead. If you think someone is abusing the system, have a conversation with the person before public shaming. When is the last time punching someone in the face resulted in the person being hit instantly agreeing to do what you want?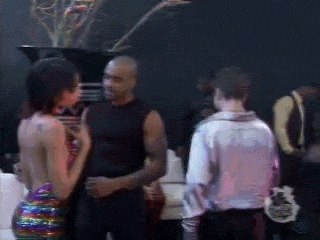 If you continue to go after accounts that have a lot of Steem power vs those that actually abuse the system, you are encouraging the richlist users to create multiple accounts, delegate out power, or power down to sell their Steem. The only group that wins in this situation are the bot creators, who will continue to generate a huge return on their Steem.
If you are one of those anti-self voting activists and you continuously transfer the Steem you earn to an exchange, then take a look in the mirror the next time you think you are better for the Steem community than every other Steemian. You taking Steem off the platform hurts the system as well, because it depresses the Steem price. Higher the Steem price, the more people want to join the platform. Again, I don't have a problem with anyone that wants to power down or take money out of the system....but stop judging others when you may also be doing something that is potentially harmful to the platform also.
Thank you for reading this post and for allowing me to decompress. I generally upvote the non-"Great Post" comments on my post anyway, but if you want to upvote your own comment on this post then go for it.