Last week was extreme. After my wedding we decided to take a few days to regain our strength. In that time I was not as active as I wanted to be on Steemit. On the other hand "Operation Curation Delegation" or @OCD started this week so I was on Steemit the whole day nonetheless. Only not for my own amusement but for yours. That's right. We as a team are committed to find and curate undervalued posts or account which we hope will result in better rewards for the curated Authors. More on that via the official @OCD blog as we actually want each and every Steemian to head that way to check it out.
We believe in Steemit as a network of the future. Some even say (Like @fyrstikken) that Steemit will become the place to trade all your cryptos as we have the knowledge combined with the transparancy. And the marketplace is one of the most valuable parts of Steemit. Anyway, you are for one reason and that's the WTF Daily. You might have noticed I haven't posted in exactly one week time. Not because I didn't want to continue but like I said, I had to regain my focus after this crazy week.
I want to thank everybody who tried to keep the spirit of the WTF Daily alive. I did see some posts passing by last week and it was nice to see that the WTF Daily is something worth copying. But there is nothing like the original flavor I guess so hereby I present to you: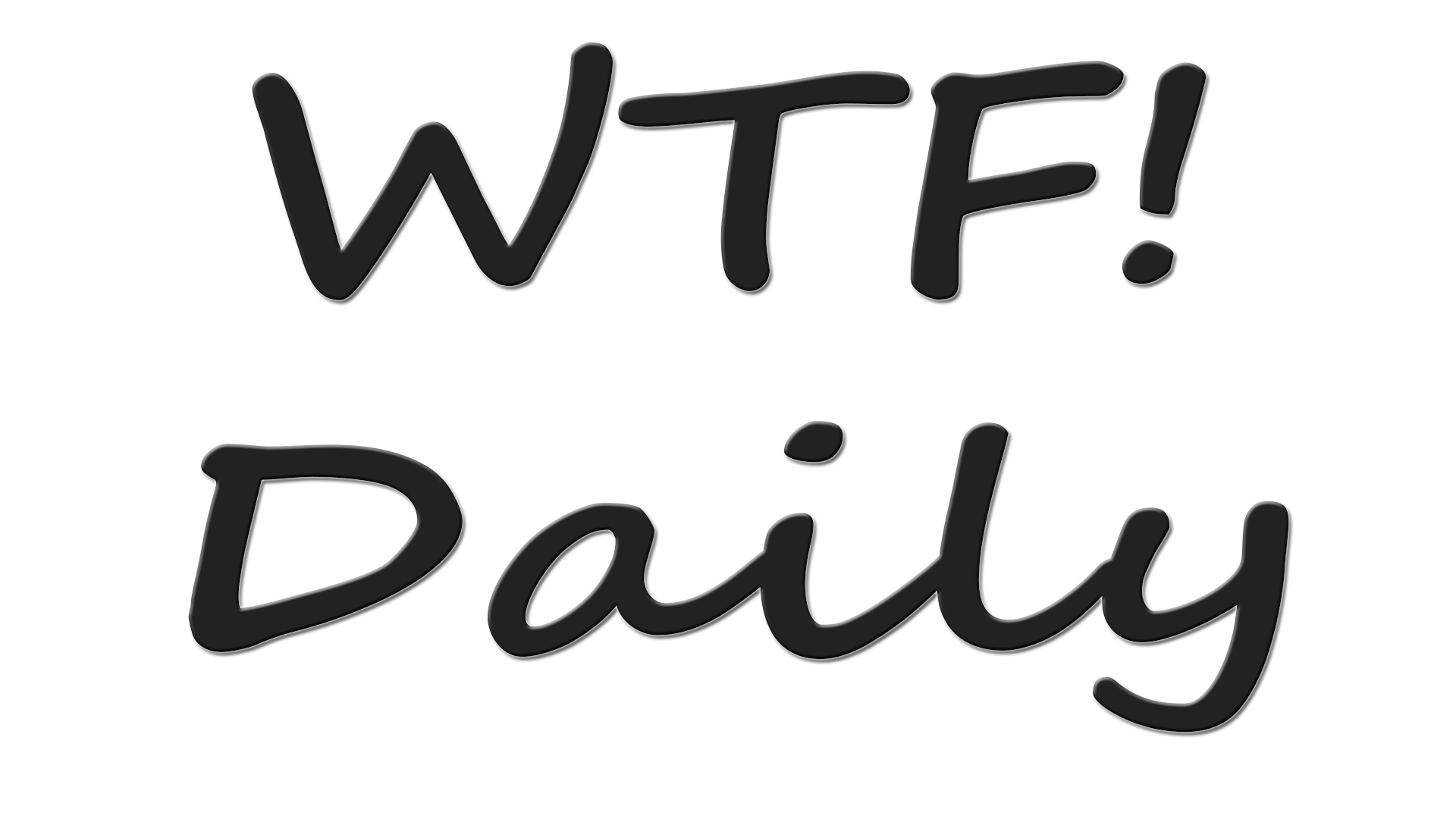 Who to Follow

@cryptogee Joined May 2016 - This account will get you thinking. His approach is somewhat humoristic and as I see in his account, he started something similar to the WTF Daily: Steemlight. So if you are smart you take his advice and start following his suggestions too. Of course don't forget to follow him you fool!


@deanliu Around since July 2016. If you can decipher what he is all about you might want to consider following him. He has a nice amount of Steempower available so try your best to get into his spotlight. As a minnow you need any help you can get I guess. He seems fond of Travel related posts so if this is your fondness too check him out. Language doesn't really matter when pictures say it all!


@jejujinfarm another sign the Asian community on Steemit is fucking awesome. I don't know what he writes about but in a way you might want to get in touch with him. I myself am uite fascinated by things I can't understand. This account is one of those. Here is one of his latest posts you might understand by the use of his pictures. I guess he bought a Samsonite Suitcase.


@felixxx Around since July 2016. Loves to fiddle around with data. He also found out who is spamming the introduceyourself tag. You might want to go easy on introducing yourself more than once ;)


@redpalestino Around since July 2016. I don't know if he is a real "Palestino" but he is fluent in at least German. Which makes him very interesting as he is situated in Kuala Lumpur. So if I'm correct he is a Palestian German lving in Malaysia. Maasallah. All about photography. One to follow if you are into Photography yourself or if you just want to see great pictures.


@lovejoy One of the early birds. Around since April 2016. A quote might express perfectly what this account will be about in the future:
I've been dying to begin producing some great content for Steemit, and all the up and coming projects on the Steem blockchain.
You can check out his post about his future plans to get a glimpse of what is about to come our way. Lovejoy, what's in a name :D


@htooms Started March 2017 and already someone who goes all-in for the minnows. That would be the most of my readers I guess. His "Takemyvotes" concept is all for you. If you are looking for someone to guide you through the first weeks then htooms is definately the one to keep an eye out for. If you find him on Discord Steemit.Chat don't hesitate to talk to him as he might be able to help you along.


@kus-knee He's one Wild Hog (Or Old Dog as he calls himself). Anyway, he's been around since June 2016. If you check out his account and upvote one of his posts, have the courtesy to actually read his post and comment accordingly you might get a 40k Steempower upvote. His quote:
Remember, if you upvote my post and leave a comment I will upvote it with some of my 40,000 plus Steem Power!


@nanzo-scoop Around since the early days. May 2016. Posts about everyday things really. With a good sense of humor. Not comedian funny but more streetwise. His latest post about the private parts of one of those Kardashian chicks is one example. Follow for some good everyday quality content. Have a good mentor in him. His 200k Steempower show you that he is.


@fabio german guy with a good foresight. Around since July 2016. Da er Deutsch ist währe es vielleicht besser wenn ich auch auf Deutsch über Fabio rede. Resteemed gerne aber schreibt auch so ab und zu mal ein gutes Stück. Meistens über Krypto. Wenn du Deutschsprachig bist unbedingt folgen. If you are English his resteems might be interesting enough for you.

@tee-em Around since June 2016. Another great example of a Steemian who keeps on Steeming. He seemed to left Steemit for a while but came back recently. And you can see that his rewards are on the rise since he started posting regularly. For me this means you, if you are serious as a minnow, should not give up. Some might hit it big in a shorttime span, for others it might take alot more time.
---
OCD
Usually I finish the WTF Daily with a special word for the Witnessess. Today however I'd like to get your focus on OCD. If you are on Steemit and believe you have good quality content but feel it's underrated feel free to contact me or any of the OCD teammembers. If you struggle with getting the right attention we might be able to help you out.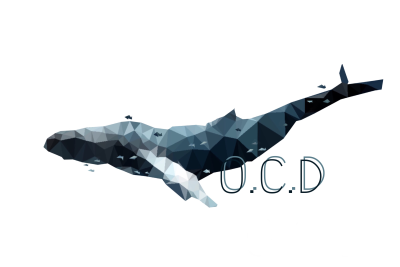 Keep in mind tho that we are NO curation trail and we are no Minnowsupport. We delibaretely search for Gems that are forgotten and we feel deserve extra attention.
Cheers y'all and Steem ON!