A post of much greater value. How to increase your VOTE COUNT dramatically, just like the big fish do.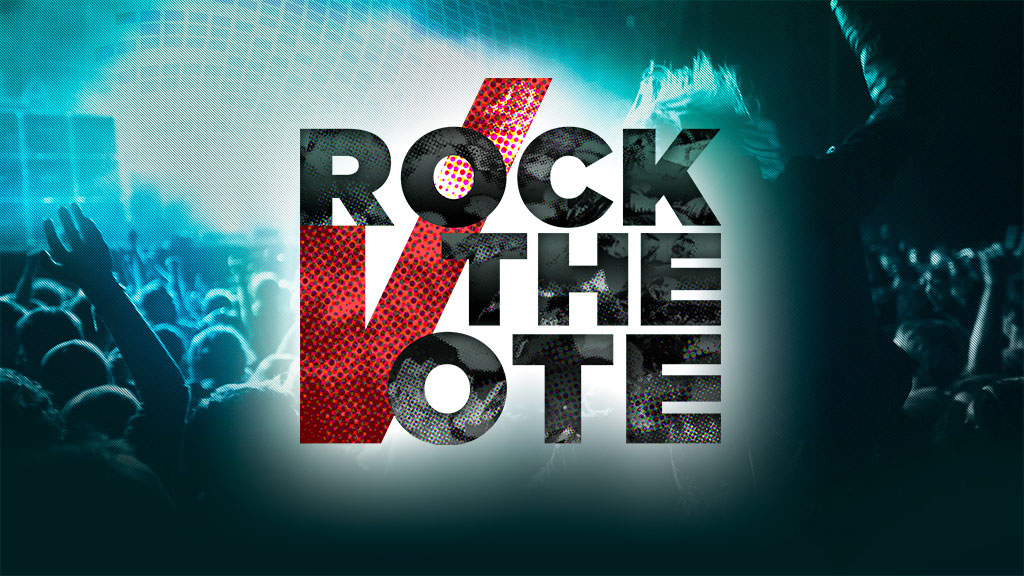 Source
Yesterday I posted an article titled "A post of very little value", which was wildly successful receiving more than 200 up votes in a few short hours. The vote count of that post was of course "helped" along a bit.
The post was created to demonstrate very bluntly the type of vote manipulation that is COMMON on Steemit and how trivial it is to perform yet potentially very profitable. In addition to showing vote manipulation, the post incorrectly used the introduceyourself tag (for 3 hours). Tag misuse has sadly grown into a real problem. I plan to identify and publish users that routinely do this via an SQL query in followup articles
Before I begin, I want to clarify my position on vote enhancement techniques.
I personally feel that if this situation is not resolved it will significantly reduce the value of the Steemit platform for both users and investors alike. That said, I am VERY sure there is nothing the small fish can do about it. No amount of crying foul will cause those at the top from utilizing these voting techniques which enhance their financial well being so dramatically, unless - EVERYONE is doing it and it is no longer profitable and they cannot benefit from it anymore AND in fact they finally see it diminishing the value of their platform with new eyes.
Here is a comment I made yesterday on the "little value" post.
This post could have just as easily been jacked up to well over 500 SBD or more -- money that would have been pulled directly from the rewards pool.
....
If it is good for the platform, then EVERYONE should be doing it. If it not good, then no one should be doing it. If everyone does it and it is not good, then it will be corrected at the top level.
Today I want to show you some of the techniques used to achieve these results.
I will continue to re-introduce this education series so that this information is kept in the forefront for new users as well.
Oh, one last thing before we get started.
More than one curator correctly pointed out that the post did in-fact have great value. The picture alone was priceless! Agreed, these ladies are spectacular -- can you lift your leg that high :) But did the image really have anything to do with the subject matter? It certainly caught my eye when looking for something that might grab one's attention, so indeed it had value in more ways than one. Thank you ladies, keep it up!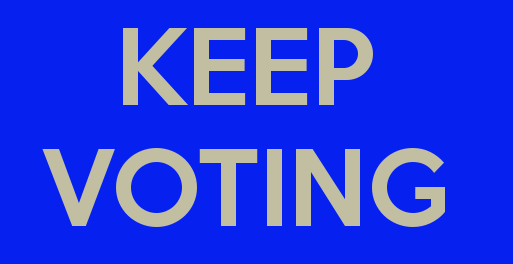 Minnow Booster -- https://www.minnowbooster.net/ is probably one of the most widely known services designed to enhance your vote count and profitability.
You can use it indirectly by simply sending SBD (from your wallet) to @minnowbooster along with the URL link to the post you want "voted up" pasted into the memo. This technique, however is clumsy and also VERY visible in your wallet.
In addition to up vote service, Minnowbooster adds several other services that can be extremely useful. I'm going to split these services up into multiple posts for the moment and then once they are all detailed, I will create a summary post linking to all of the features.
So let's get started with Minnowbooster -- Right click on Minnowbooster and choose "open in a new tab" (varies from browser to browser). You should now have a new tab open and be located at the minnow booster home page. (See image below) -- Click on the down arrow next to My Account. Login in using your Steemit password. Minnow booster uses steemconnect to perform the authentication and does not store your password. This is thought to be very safe, however, I am not an export in regards Steemconnect.com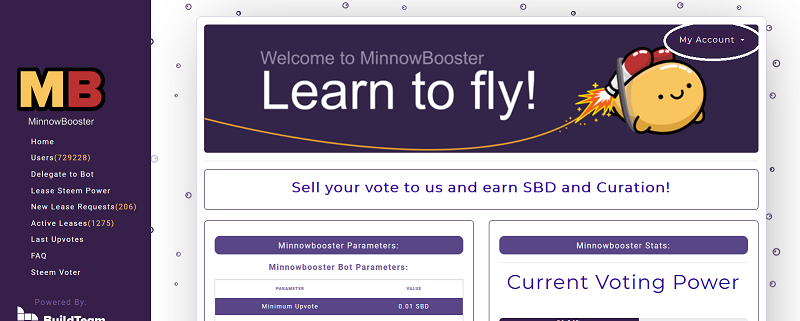 Once you have logged in you can browse the many features minnow booster has to offer. I am going to review all of them, but only one today and the remainder in the following posts.
Before you can begin having your favorite post's vote count enhanced, you have to transfer some SBD into Minnow booster. If you are really short on SBD, then you can sell your voting power to minnow booster to get the process started. I'll cover vote selling later.
To transfer SBD, select the "Balance" option under the "My Account" drop down.
Half way down the screen is the form to transfer SBD or Steeem into and out of Minnow booster.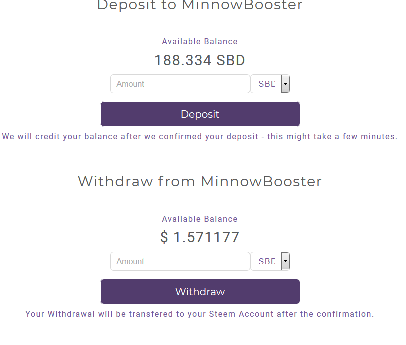 Use the DEPOSIT form to move funds from your wallet into your minnow booster account and the WITHDRAWAL form to transfer funds back into your Steemit wallet.
Once you have some SBD in your minnow booster account you can up vote your post.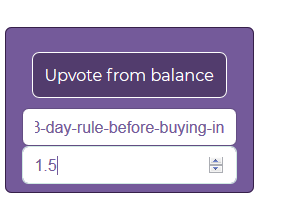 Use the upvote from balance. Enter the full link to your post in the memo field (copy and paste this directly from your browser) The link will start with "https://steemit.com/" for example.
https://steemit.com/bitcoin/@bycoleman/bottom-for-btc-may-be-in-but-it-may-be-very-wise-to-use-the-3-day-rule-before-buying-in
Next enter the amount you want to spend for this up vote. Then press enter (twice).
Once the page refreshes, scroll down to see if you were successful.

If you get a "Sorry we could not upvote" message, then you need to try another amount (generally smaller).
Once you are successfull, your post will receive a SINGLE upvote from another member of minnow booster who sold their voting power to minnow booster and fit the mathematical criteria to upvote based on your request.
So how can you tell which up votes are likely to be the most successful? Easy, just click on the home button on the left pane (see image below).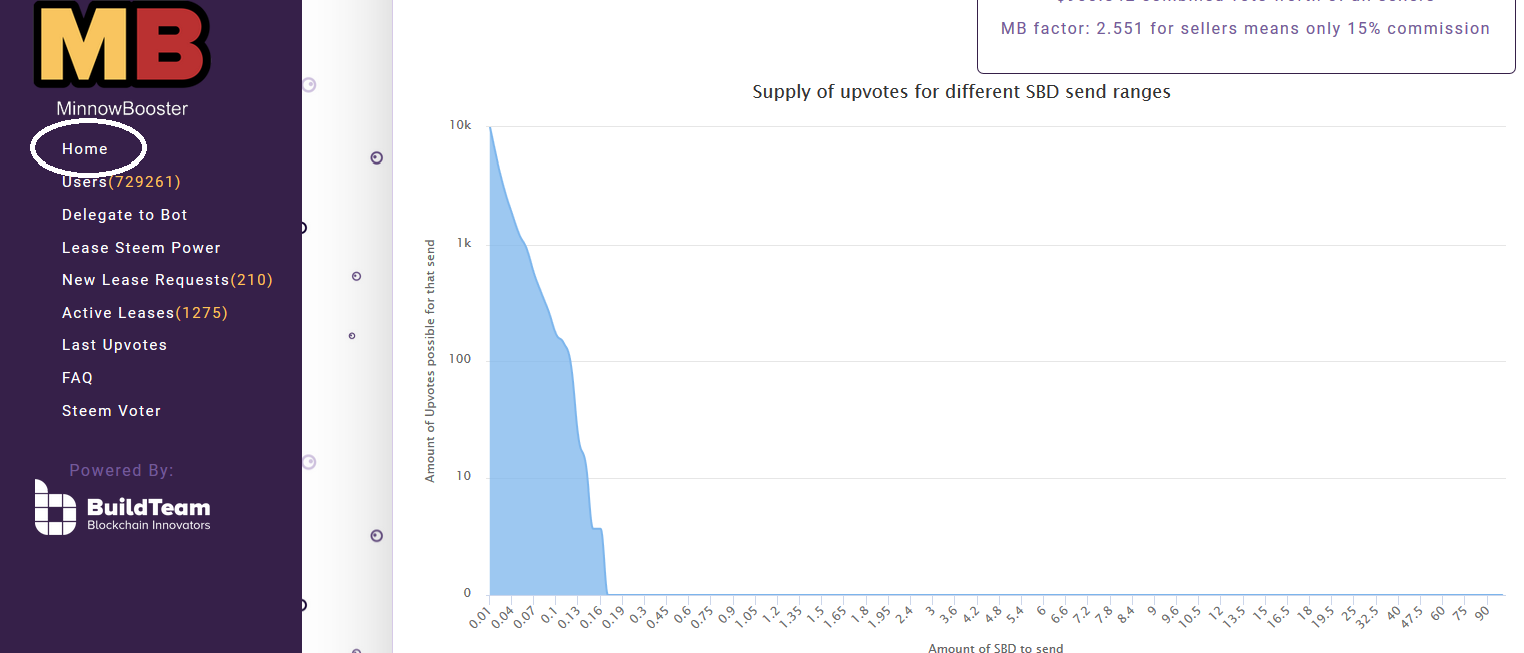 As you can see almost all voting power is used up at the time of this post. The only vote capability left is for .16 SBD and lower. You can add a lot of smaller votes by using .1 or even .05, but it is pretty time consuming. Also of note, small votes do not add to your reputation nearly as fast as larger votes do.
So it is VERY easy to add a lot of up votes to your post. But how does the math work out.
Well surprisingly whatever amount you spend you generally get more than double your money back. Careful though, from this amount you have to pay curation fees.
Let's do the math. I entered an up vote for 1 SBD and received the following message back.
You got an upgoat worth roughly 2.55$ in post rewards that will be done by passive. We detected an open value of 0.098 SBD, worth 0.036 SBD in send and refunded that.
Here is the actual upvote viewed from SteemWorld

As you can see, I received an upvote on my post in the amount of 2.57 SBD -- worth around 5.71 USD. In addition I received a refund back from minnow booster in the amount of 0.035684.
So here is the math. I spent 0.964316 SBD (1 SBD less 0.964316 SBD) and got an upvote worth 2.57 SBD.
From this amount we need to subtract out the 25% curation fee. So 2.57 - 0.6375 = 1.94 SBD.
So basically we just doubled our money. Now this doubling is not always possible and is very much dependent on the vote capability on minnow booster and the value of SBD vs USD etc.
Possibly and even more importantly, we are causing the post to give the impression that there is a lot of interest here, come take a look.
The more votes an article gets and the higher the payout, the more others flock to it.
Both to find out what's going on and also to share in the curation fees. When curators' upvote a post that is worth a lot of SBD they get a share in the big bounty!
Hope this post is useful to you. Comments are very welcome. Up votes are especially welcome
Please support me in my efforts to find and explain these techniques so everyone has the knowledge to use them as they so choose. Each of us needs to decide if this is something we are comfortable with, but knowledge is the key, how we use it is entirely a personal decision.
Tomorrow I'll show you how to get some WHALE votes. Stay tuned!
Disclaimer -- I am still very new to Steemit and have plenty to learn myself!
Invest wisely for the future.