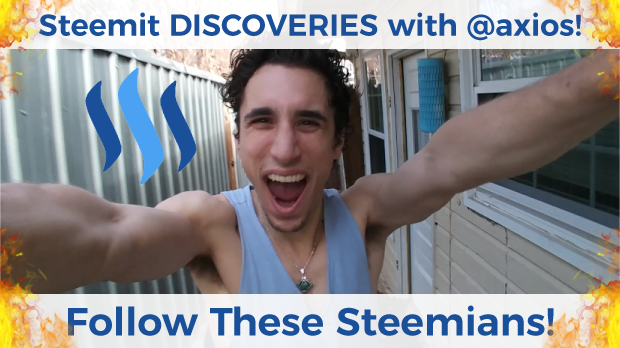 You know what I really love about Steemit? The incredible amount of creative, supportive, courageous, connecting, and entertaining people on here... There's so many that sometimes it's easy to forget about all the great content that was shared throughout a span of a week.
And thus, I decided that is was important (and incredibly enjoyable) as a Steemit community member to recognize my other fellow Steemians who are truly putting their heart and soul out there to make this platform a better place to be!
With that being said, below you will find some of the most innovative, inspiring, and exciting and active Steemians that, in my eyes, deserve to be recognized.
Enjoy and let me know if you have any Steemians to add to this list!

---

---

---

Best Steemit Content Challenge: The Dead Post Initiative
"By a show of hands, who here has created an EPIC Steemit post that received EPICLY LITTLE attention?"
[ Everyone raises their hands ]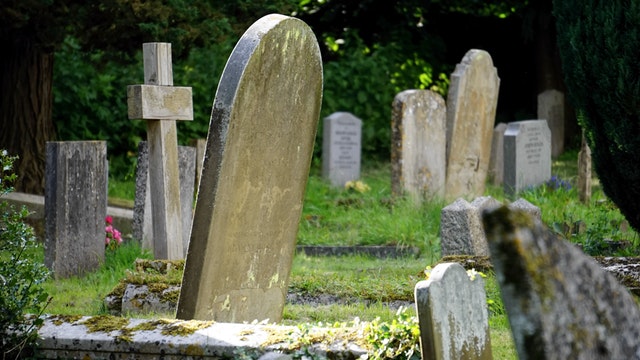 The truth is, we all have experienced this - right?
Each and every one of us has written a great post that has gone unnoticed and @whatamidoing has aimed to correct this creative conundrum by offering his Steemit exclusive contest called: The Dead Post Initiative.
To apply, all you have to do is share a post that is at least 1 month old with a <$5 payout (and a few other guidelines which you can check out here) and you have the opportunity to not only re-expose your content to new Steemians, but also make up to 2.5 Steem on a post that deserves a greater reward!
I applied last week and ended up winning 2 Steem and have applied again for this week. You should too!
Shout out to @gillianpearce for initially bringing this to my attention! She reached out to me on discord after reading a post of mine and then following up with me because she thought it would be a contest that would fit my content well. Thank you so much Gillian!
---
---
---
The Most Supportive Steemian
Last week I crossed paths with @ackza, a highly active and influential Steemian, who greeted me on a comment I had posted with this enormously kind gesture: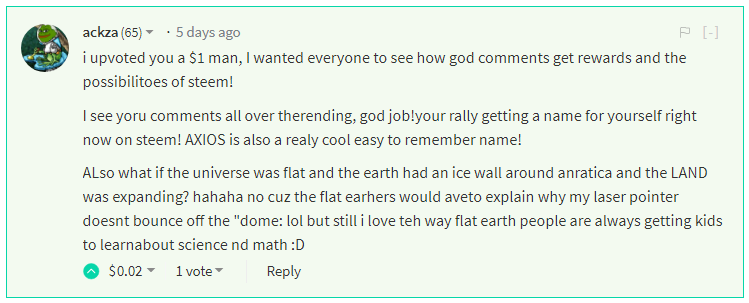 After reading this comment, I was intrigued and went over to his Steemit channel to find that he was doing some incredibly supportive things for the Steemit community!
One project in particular that stood out to me is @ackza's active participation and collaborative efforts to help Team Ghana in starting their own Steemit Store!
"I want to show everyone some Progress of Steem Ghana and the Steemit Shop and Steemit HQ buildings, we will be able to rent and purchase this real estate for a small fraction of what we would be able to afford in the west. These rentals and future properties will become a HUGE milestone.... having physical storefronts accepting steem and SBD to buy food and to have a steem cafe place with affordable cheap wifi for steem users will be a VERY big deal!" ~ @ackza
I personally feel that these efforts are not only incredibly supportive but also next level as he is thinking beyond the realms of the internet and helping to bring Steemit to the real, physical space in parts of the world that truly need it!
On top of that, if you take a look at some of @ackza's recent personal comments, you will see that he is constantly supporting other Steemians with massive upvotes. Here's just four examples over the past week of @ackza upvoting various Steemian's entire walls.
For that, he is most definitely the most supportive Steemian of the week in my eyes.
---
---
---
The Most Creative Steemian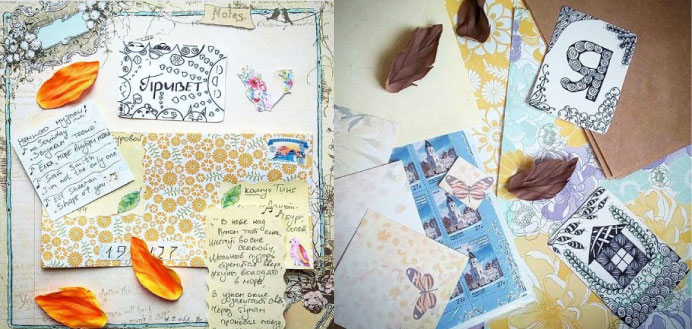 @happyolly was one of the first Steemians I connected with here on Steemit. I discovered her through her first #introduceyourself post and was attracted to her super positive, vibrant, and creative personality.
The other day she shared a post that I found very intriguing because I have never heard of it before. Essentially, @happyolly sends creatively inspired letters back and forth to random people all around the world! I'll let her explain how she discovered it:
"In summer 2017, I spent time with my dear friend ( @katherinalive ) at her family's summer house. We laughed a lot,talked,drank tea in the fresh air close to home ... Then Katya told me that for several months she communicates with people from different cities through paper letters. Katya told me that now paper letters is something like creativity,self-expression,art. Different people find each other in social networks. And then create beautiful letters - they make handmade envelopes from special paper, they put inside the dry leaves,flowers,tea,drawings,photographs,postcards,...They tell their stories,talk about their favorite music and books...And just sharing the warmth,inspiration,smiles,and then sent this paper letter in the mail..."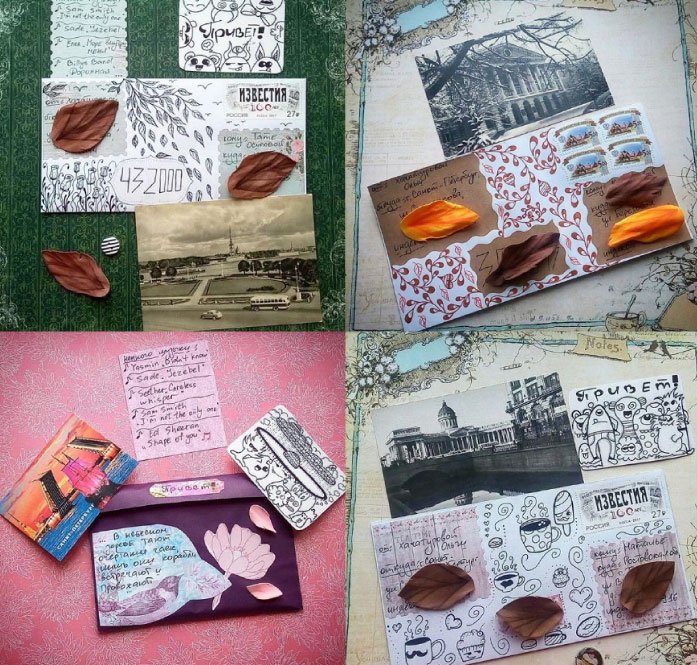 Who doesn't love random snail mail? And on top of that - snail mail that's creative and cultured from people all over the world!
I love Steemit because it connects us globally. It does what cryptocurrency is ultimately designed to do (said in my own words):
"Cryptocurrency connects people because it allows citizens of foreign markets to exchange goods and services freely." ~ @axios
This concept alone is much bigger than we can ever even imagine or conceptualize right now in 2018, but it will surely be the thing that changes our relationship with humanity, forever.
Alongside that thought, I do feel that even the simple act of sharing physical creations and letters of inspiration is following along a very similar principle. It's essentially what we're doing here on Steemit, only in a more physical sense.
If you want daily, inspiring and super creative content, go check out @happyolly's Steemit channel by clicking here to see her paper letter post!

---

---

---

The Most Community-Driven Steemian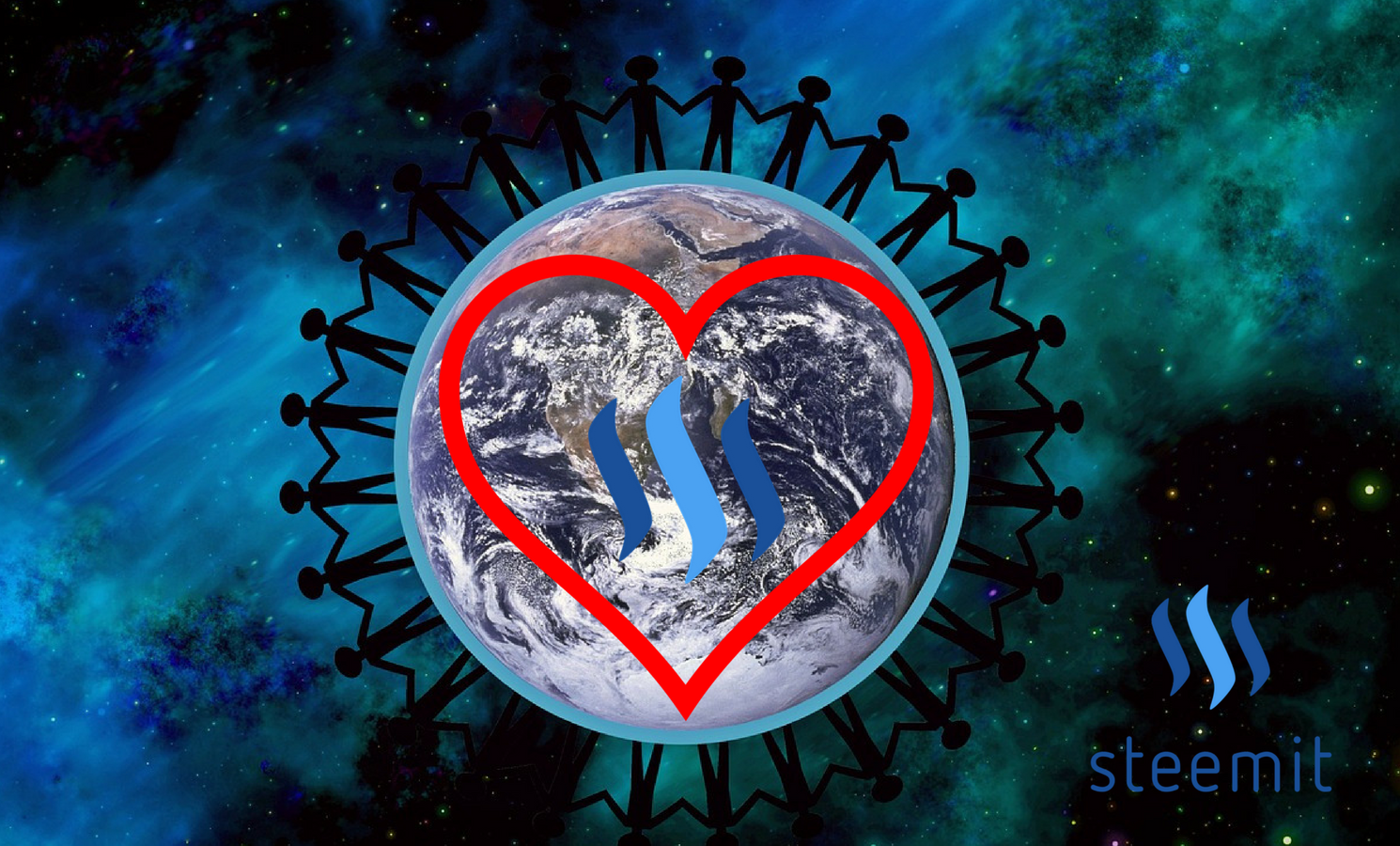 I want to follow up @happyolly's post and the topic of connecting the world via cryptocurrency with @flamingirl's initiatives to connect and meet up with Steemians in the real world (whatever the real world is these days lol).
If you check out @flamingirl's Steemit channel you'll see that she is constantly providing opportunities and spaces to connect with other Steemians in her physical location of Barcelona.
I'm a huge fan of this prerogative as it not only is bridging the gap between virtual and physical spaces but it's also adding a ton of value to the Steemit platform by showing the real opportunities that this place offers: lifelong friendships!
I organize a weekly community improv meetup in my city and thus I recognize the power in bringing people together. @flamingirl certainly recognizes that too. See her post here about the 5 reasons she hosts these meetups in her home city of Barcelona!
@flamingirl is also a super talented and creative Steemian. She recently posted a picture of her doing this epic handstand! Check her post about the ten benefits of yoga here.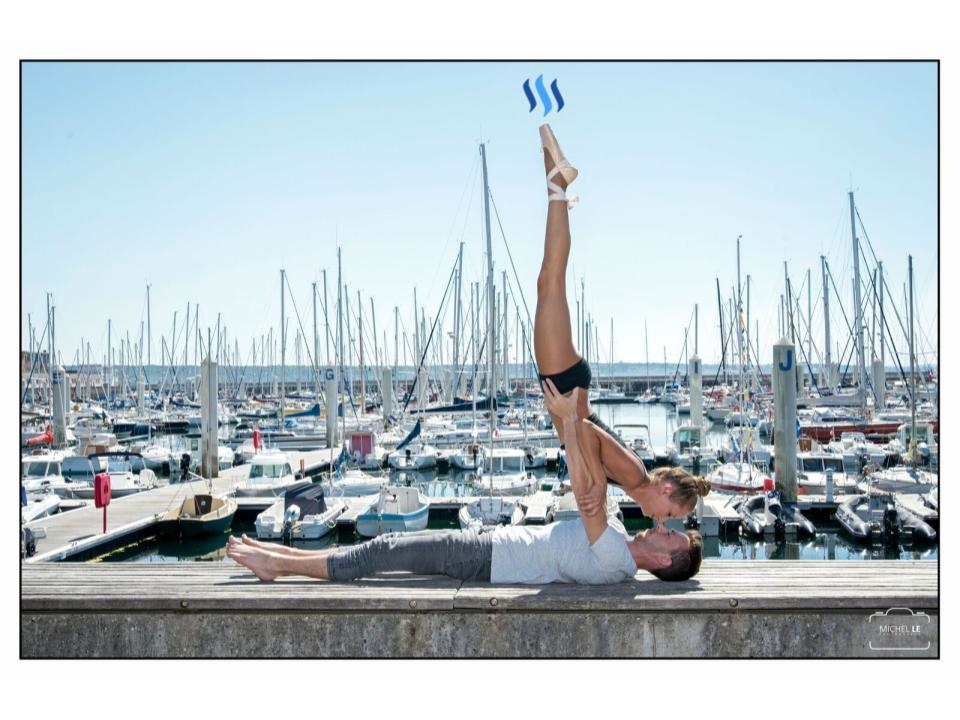 Be sure to follow @flamingirl if you want great content in the realms of healthy food, yoga, fitness, music, latin dance, psychology, art, photography, personal development, flamingos, freedom and love!

---

---

---

The Most Courageous Steemian

@samstonehill is by far one of the most inspiring Steemians on this platform. I say that simply because he has already made the leap by traveling the world and relying solely on Steemit and cryptocurrency to support him and his family.
Recently, @samstonehill shared about his final days in Bali where he created this incredibly cinematic video that showcases the SunDaya Solar Power generator (a fascinating product) alongside the beautiful environment he is currently living in. It's an incredible video and most definitely worth a watch!
And if you're new to Steemit, be sure to check out @samstonehill's free tutorials by clicking here as he's created an incredible amount of content in these realms and also offers guidance and support along the way.
@samstonehill is most definitely a Steemian worth following and upvoting. Follow him alongside his journey around the world if you also vibe with this guy's adventurous and courageous nature!

---

---

---

The Most Entertaining D.Tube Steemian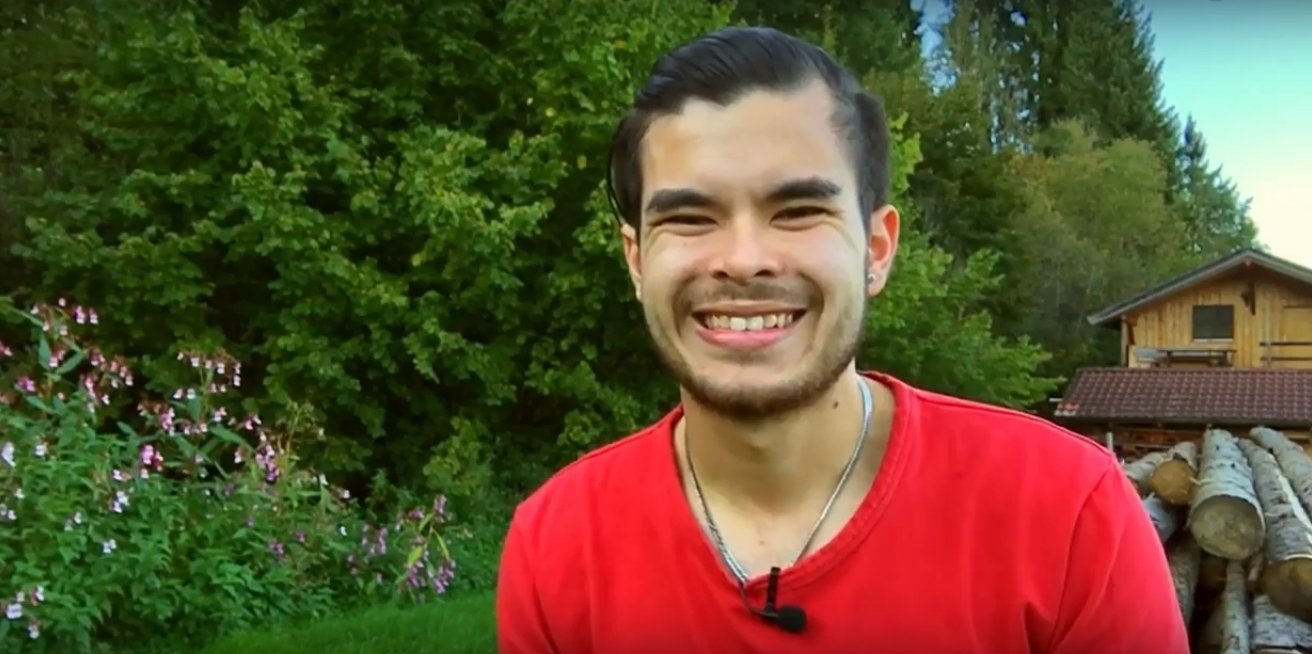 I discovered @myndnow AKA Winny a few days ago after watching his post about "How To Stop Caring What Others Think Of You..."
It was pretty damn clear within the first few seconds that this guy was not only a wise fella, but he was extremely fun, playful, and entertaining.
You know those people that you just laugh with for no good reason, simply because they put out a humorous vibe? Well, @myndnow is that kind of person - and he's incredibly supportive too - here's why:
If you take a look at @myndnow's Steemit channel you'll see that 90% of what he shares is resteemed Steemit content and 10% is the content he shares every single day. He's clearly all about the Steemit community and I really enjoyed his recent post about the clearly awesome virtual meet up he recently had with the DtubeDailies clan.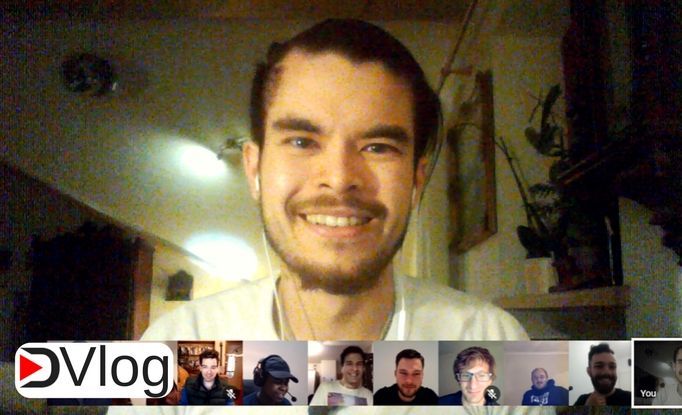 @myndnow's fun vibe, consistent creative content, and super supportive attitude absolutely deserves recognition here on Steemit.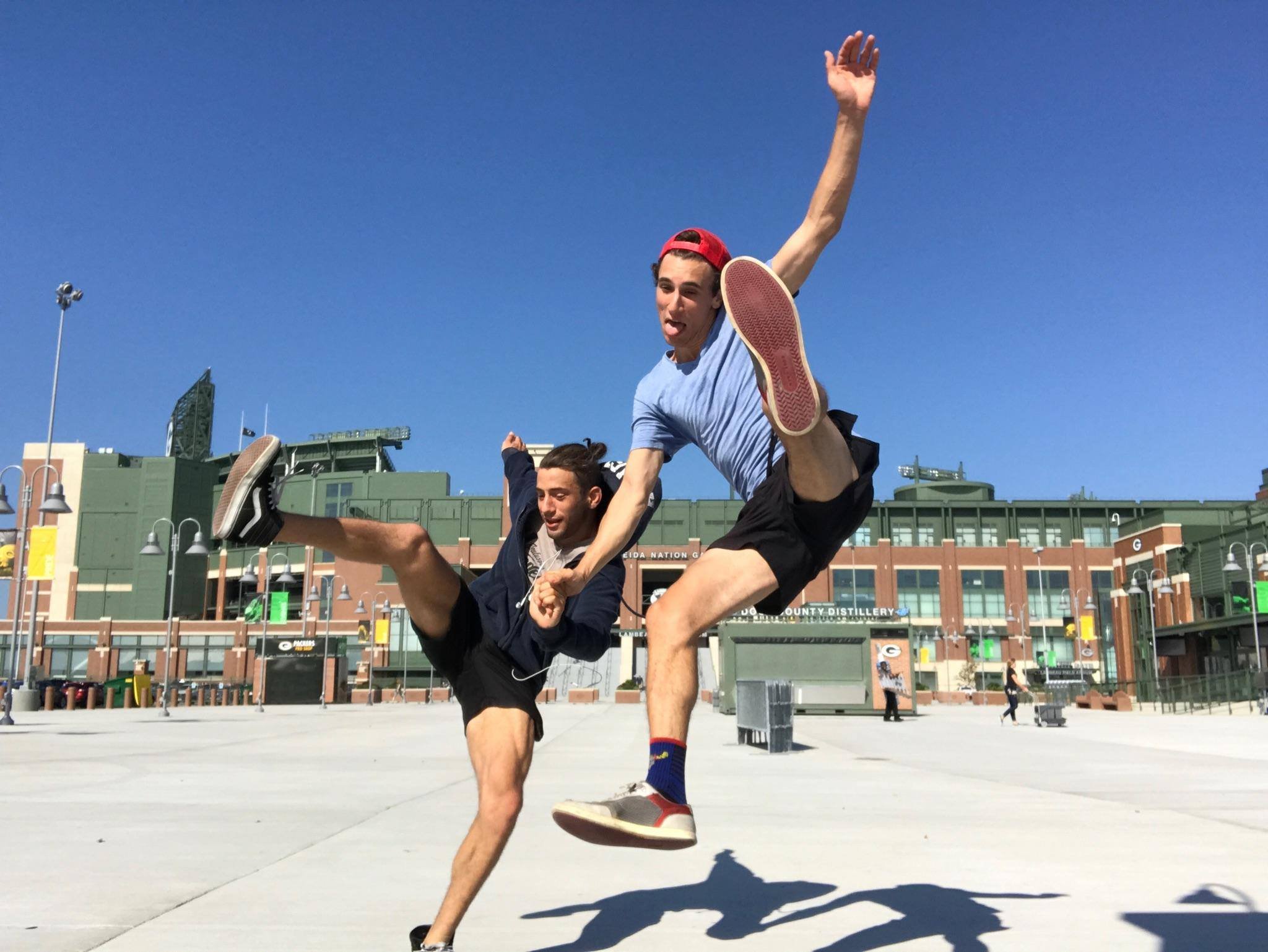 @zakflessas AKA Dopamine Dealer is my blood brother who just recently joined Steemit!
He's probably one of the funniest dudes I know. We're like the yin and yang of life. I bring the motivation and he brings the laughs.
We love creating sketch comedy together when we find ourselves reunited together in our birth state of Wisconsin. Sometimes we'll take that sketch comedy out in public...
Like we did during our elf parade this past Christmas...
Zak is on Steemit to share his gift of comedy. He's working to produce his own content regularly via a variety of hilarious comedy sketches.
Today he is uploading his first sketch comedy video here on Steemit!
It's all about life hacks so you best watch to learn some essential leading edge life lessons!
If you dig that kind of humor, then you'll definitely dig @zakflessas. Check out his page, give him a follow, and welcome him to this new world of Steemit!.

---

---

---

It's Truly Been An Epic Week! Thank you to everyone here for sharing your ART and heART here on Steemit. It is truly appreciated and inspiring.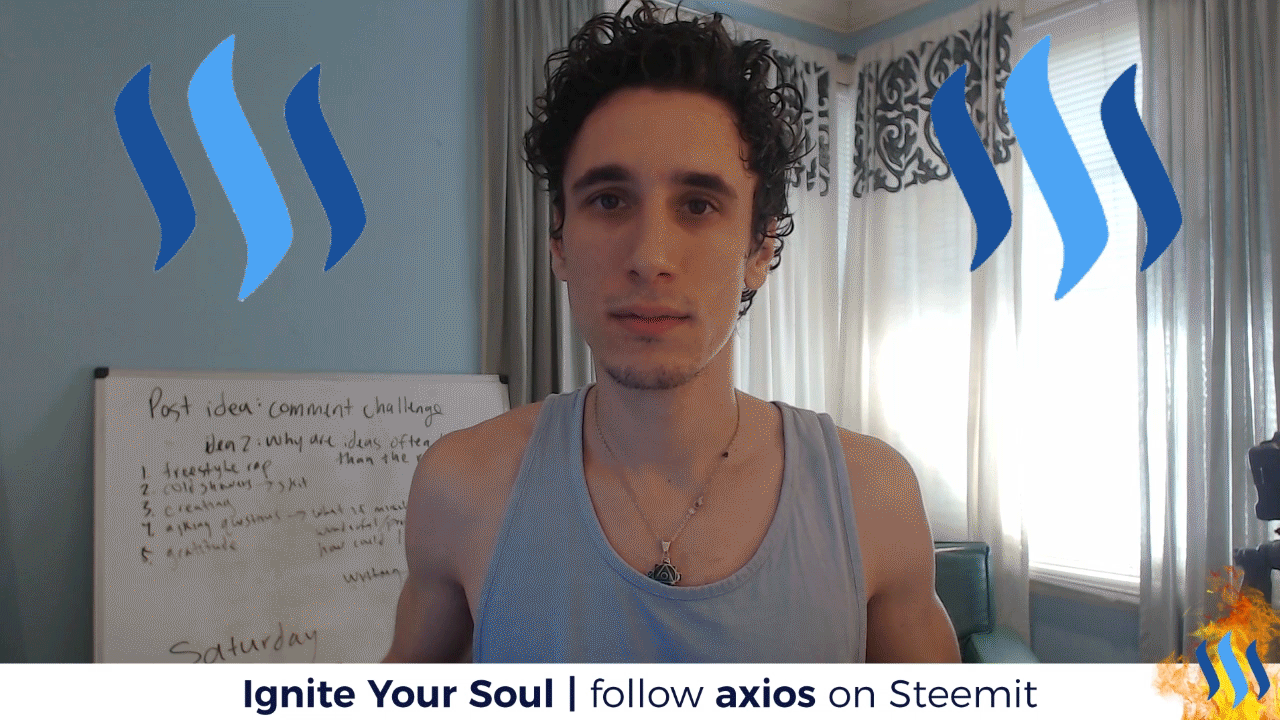 And of course a big thank you to YOU! If it weren't for your constant support, I wouldn't be so inspired and excited each and every day to create my very best content. You mean so much to me! Happy Saturday y'all! Wishing you guys the very best :) ~ @axios

---

---

---

Thanks For Stopping By :)