THE STEEM MINIs
People love it big and all. I'm the opposite, mini ones are cute :)
but you know what I mean..
Be warned, messy post once again :/
The powerful Viggo
Let's start with the one playing hard to get. Viggo, @roelandp Junior I had been wanting to be friends for many days but.. - Imagine you walk into a bar, try to get a girl and she was like 'Nah, not interested'
This is like, 100 times more hurtful.
Hey, can we take a photo together
Without any words, the smile fades. He suddenly turns around and looks for daddy / mommy around the event as far as he could go from you.. It's been like that. But this time, I stalked (creepy huh?) him to the Simple Booth at the riverside party. A self snapped gif photos and hey hey, it's tall! If you're a kid, then you need to be held :D How tricky is that!
Photo?
I think he was debating a bit but it was really a great fun toy so..
HERE COME THE Giphy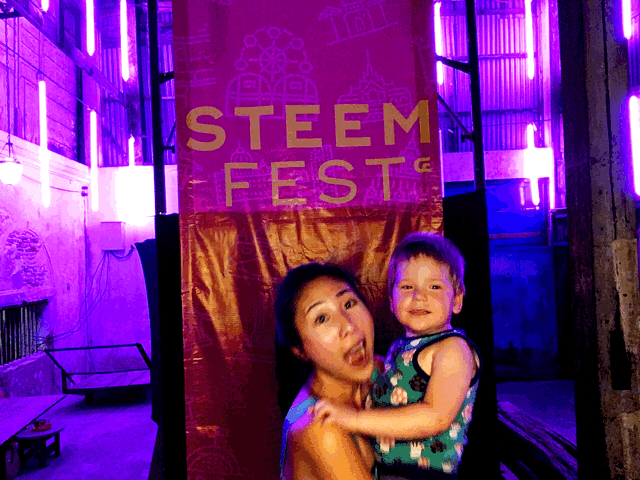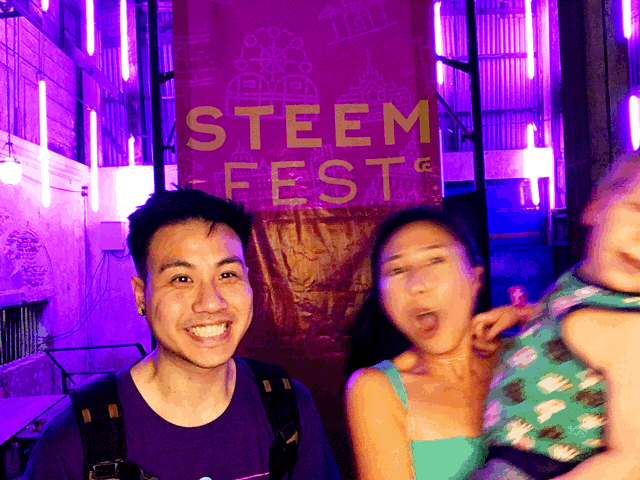 @kevinli joined in. Dang it! Thought this post gonna be just me and the kids! #jk
To make you appreciate the giphy more..
Here's behind the scene like, we worked so hard for it. Nah, I think he was having fun. He even say 'opnieuw' ! Right? Did he say that? I think we did quite a few and I was like, dude, '16 KG!! that's half my weight.. Next year when we're the same size, you gotta hold me instead'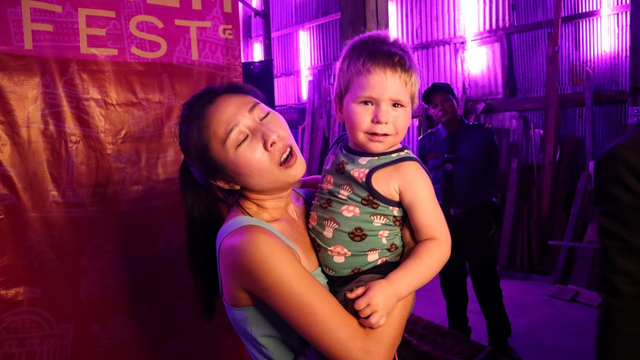 #jk ! We had fun doing it !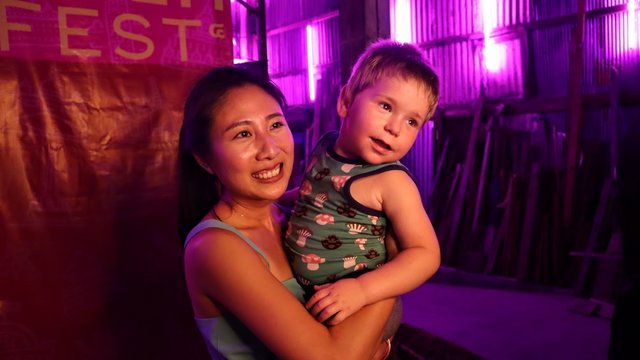 Not that easy to friend with the boy but I think we finally became ones! .. when we ran around together at the Yelo House. Sooooo much energy he has. Powerful Viggo I think that's the right word.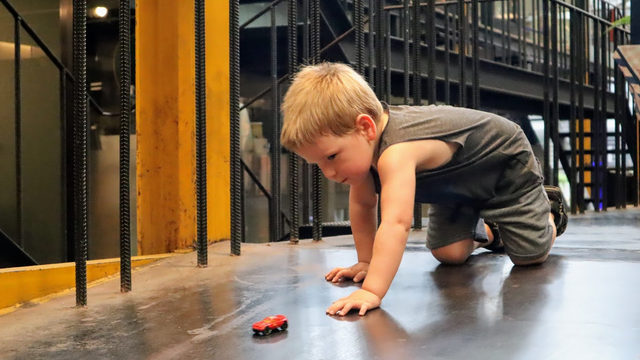 Jana, the Steem Queen
Jana, the little one of @jaki01 and @kobold-djawa. This was not the first time we met.. we have actually hung out before even before she was able to speak. Last year, right here in Bangkok. Her smile just genuine and cutest. Like, no word would explain enough.
She didn't let me hold her at first but I guess after a few days of the fest we met in a row, she's just convinced.
Now it's like, 'I know your face. Hold me if you want to'
Wait till she speaks fully fluent English, by then, we will have a lot to talk about.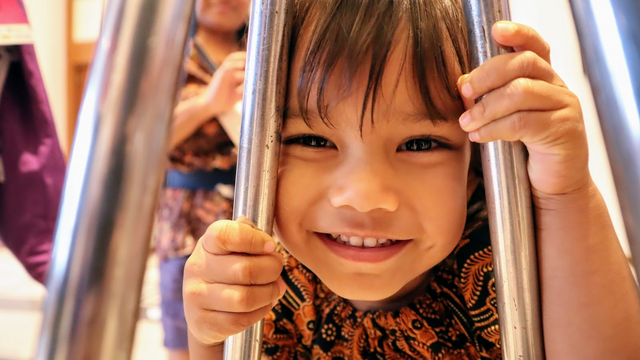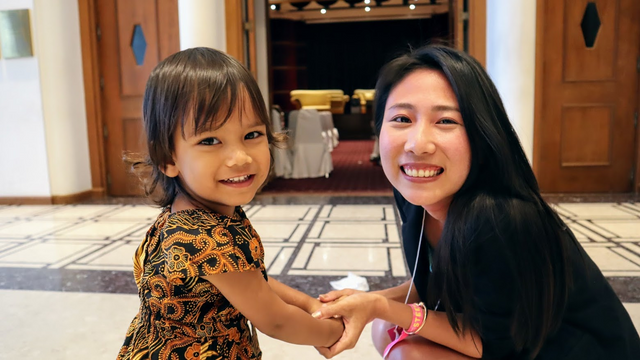 Little Unicorn Monet
Monet, the youngest daughter of @lukestokes and @corinnestokes. I'm her 2nd best friend! You think I'm kidding but hey, I really am her second best friend ! She said so herself. We hung out quite a bit for a few days. I don't remember since when but I think we bowled together a bit, talked about make-up and all the sudden, we cheers for the fest !
One certain thing I know, she likes to pet. I was surprised when she did that, and found out later, her dad already told her about it that it was not too polite to do that in Thailand. She was like 'Why? I don't understand. It's ok to do it in Puerto Rico!'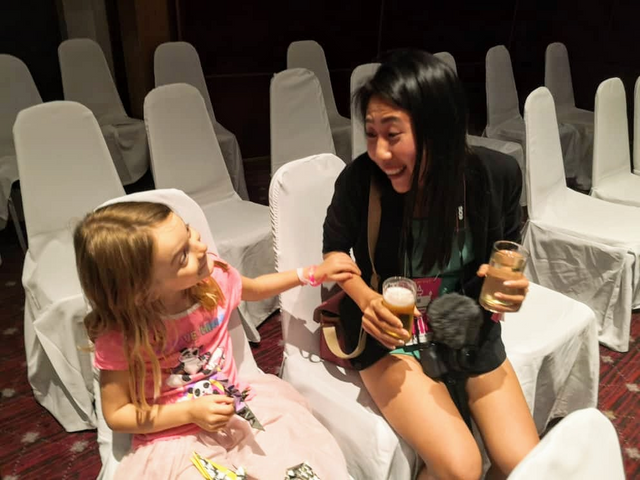 The night we hung out together the most was the bowling night. I went to ask if she was playing.. She was wearing the bowling shoes so of course. A few minutes, she came up to me saying she couldn't take any pins down but I told her to gave it another try. This time with that exciting smile, she did a strike!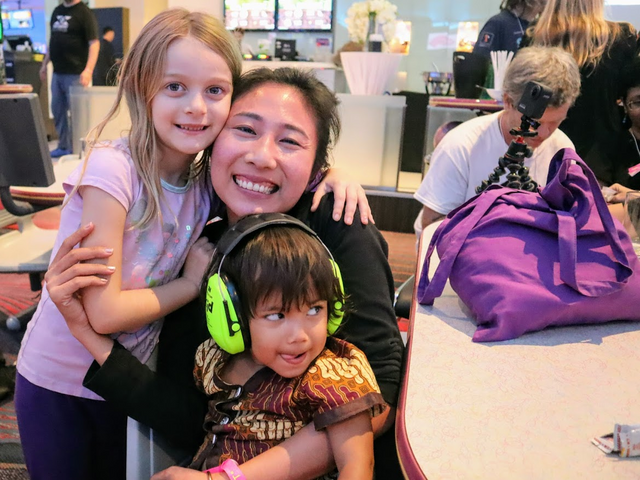 At Baan Rim Naam where we had a small secret party just among us Steemians by the Chaophraya River, she once again came to show me her colouring book. Then again, when we're filming this video, the moment 'Who is enjoying it the most..'
Don't want to spoil this but : @reggyaguila.. The older son of @nateaguila
Here, this is a fun vid to watch if you haven't already. Also available on 3Speak!
I'm new to 3Speak so that sweet sub would be muchly appreciated <3
Monet was like, 'Why are you doing this?' 'If you film him then you should let him know!' I'm like, oopsy true that but 'Nah, if you want to tell him, then you go tell him'
A little bridge made - A small group of younger Steemians hung out a bit so you know, they gotta talk like us all adults. Isn't this the coolest gang of all the fest, like, literally. They seemed quite quiet but little Monet was killin' it. She doesn't scared of talking to others and she wouldn't mind started a conversation herself so..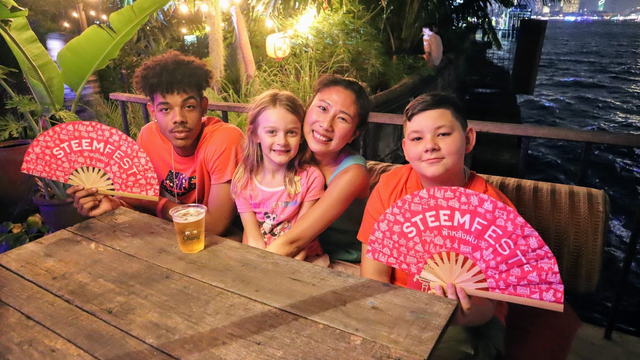 Last but not least, indeed.
The little unicorn Monet and I met before we board the cruise. Since we haven't met these past few days prior the last day, I asked 'What have you been doing?'
'You know, cool stuffs'
That was fun to hear LOL.
So am I the second, third or first best friend?
Somehow my status has been changed to be 'Third best friend' without any other taken the 'Second best friend' and I was like, 'Whatttt?' I can't be the third. So here come the fact, there are many types of friends she said.. and 'Ok, you're my best friend now'
I'm like, yay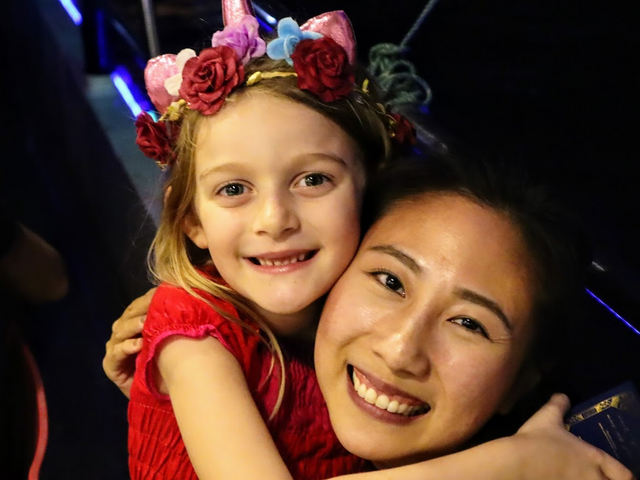 We also talked about, how we gonna keep in touch as best friends. She's too young to have a Steem Account I guess. Not really, our Jana (@steem-queen) has one herself. She doesn't have a phone number, no nothing. I think I gotta attend the next one just because of this little one..
What.. I just can't meet my best friend once every second year, come on.
Last post of the Steem Fest 4 from me. Check out those fun previous ones below :
***Check out @varunpinto's awesome set of Steem Fest 4 Photos here
Not on Steem yet?? Let the ninja gets you a Steem account and start earning crypto!
㋡ Get $55 off your first adventure on Airbnb
㋡ BEST Boba Tea in town [Bangkok].
---
All copy and photos are original content by me.




TO SUPPORT WITH LOVE 💙 PLEASE SUBSCRIBE!!! TO MY SUPER DUPER AWESOME YOUTUBE CHANNEL :)