Steem Fest Report | H u n g o v e r written
That's when I was real tipsy.. No, let's just go with freakin' drunk
I think people do it from the beginning to the end.. Let's do it backwards.
End of the night, I called Grab Bike (Motorbike taxi) sitting there waiting with my head spinning like, dude, it really wanted to just dump itself on the ground but I tried not to let it.. Then @celestal came down just right before I left, so here we go 3 people on the motorbike in the middle of the night in Bangkok. That's a Thai lifestyle you gotta experience.
Ok, from 3 truths 1 lie if you've ever read it ever, you know I have my Steem CRUSH(es)
Since @adetorrent really just ditch me this year, @kevinli's staying in the same bed with @buttcoin, @kevinwong not coming this year - Here's the new boy just got the spot @koolitime, son of @nateaguila. We're together most of the night.. Like, seriously. Then just right before the night ended, he said 'Just leave me alone already Padthai!' No, he didn't. He's cute and real quiet with that killin' smile you would actually melt if you stand close enough to him.
I will team him up with @lukestokes kid today. They could be the Young cool-kid Steemians gangster.
'Sup'
Here the Asian power puff girls
LOL, we didn't mean it really but I didn't see any other races in the pic so, start with my (not like mine-mine but you know what I mean) , little one!, @steem-queen probably the youngest Steemian alive. She let me hold her for the very first time ever!..
The rest : The Beauty of Asia :D @kobold-djawa, Jana's mommy. @joythewanderer SHE LOVES ME I swear to god lol @joannewong, @khimgoh @vaelriey, my wing girl of the night
No, there gotta be more her
The cutest of all Steemiverse and Milky Way
No, not really related but I had way too much alcohol and my brain still let my hands do whatever they want to.. This is a great hangover.. and I can't wait to play with her again today <3
This is not a vlog, it's a random video I sent @kevinli and asked if he wanted to come join
A group of Steemians went for some dinner.. It's a mess. The video I mean, messy video and no point of me putting this but it's pretty random and you'd be like 'wtf' and I like that.
See, @bitrocker2020's smile LOL
I sat by @jpphotography and @for91days.. Who knows with his epic travel content, @for91days would be that freakin' funny. He is. He so is.
Gifts! I got some gifts
Little candies from @kaerpediem (First time I spell her name right without taking another look at some other places, wait, was that right..)
Little bunny from @khimgoh did tell you she looks so Taiwanese. By the way @stoodkev lives there. Again, not too related but you know, it's fun to semi-free write
Little bag of Malaysian snack from @littlenewthings
I can't believe they're all older than me. We're like the same age!
Last night was smooth..
I have talked to so many more but where was the camera last night ??! Thought I was gonna be more nervous and not gonna be able to talk with a lot of them but hey, I think it's getting more fun.
It's already 8!!!
Let's just shower and meet you all so soon 🖤
Again, I wish you came! @adetorrent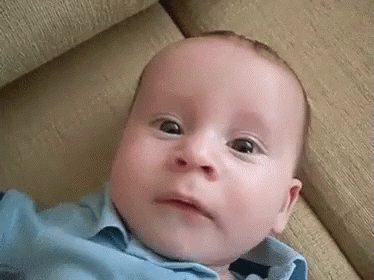 Not on Steem yet?? Let the ninja gets you a Steem account and start earning crypto!
㋡ Get $55 off your first adventure on Airbnb
㋡ BEST Boba Tea in town [Bangkok].
---
All copy and photos are original content by me.




TO SUPPORT WITH LOVE 💙 PLEASE SUBSCRIBE!!! TO MY SUPER DUPER AWESOME YOUTUBE CHANNEL :)