This sucks | 5 days of Steemfest
It sucks. It does.
Not sure about what everyone think about it but after whole 4-5 days of high energy, all the fun, the talk, the hang out or the awkwardness.. Now that everyone started to part ways and go back to their own everyday life. Back to where they're from. Now It really feels too quiet.
It's not just me feeling that way. I talked to @arcange and @for91days, they would define it with one same word 'empty'
So glad we gotta meet quite a lot of people from all over the world and it's such a good thing to be able to connect either just to say hi, or become even closer than ever even after just these few days. Now it sucks to have to accept the fact that we might not meet for the next 12 months or even longer if we will not soon cross paths.
I get attached easily and to talk about it even further, I'm afraid this would be too dramatic of a post so.. Here's the conclusion.
I love all the fun, the funny, the awkward moments the past few days. I think it's quite addictive. (Scary, huh?) We had such limited time to experience all this together and it unfortunately doesn't happen so often.
I miss a lot of you already!
Stop talking about why this awesome fest sucks and let's go through all the memories since the first day. I'm gonna put this all in one and again, let's do it backwards.
It's time to say Goodbye!
Believe it or not, an hour spent just to give an many people a goodbye hug and a bit of small goodbye talk here and there
At this epic big hotel room. It feels like home but not the one you live in, normally. This one got such huge balcony, a few bedrooms and spacious enough to fit 100+ people in it easily.
I should have taken advantage of this opportunity to take photos as many as I can with as many people. It's the last chance! No, I didn't do so..
@roadscape was explaining more to us all about hivemind. Interesting concept and totally give me a feeling it would be like 'subreddit'. A few features people were like 'no, no' but I think it will come along great. So looking forward to it!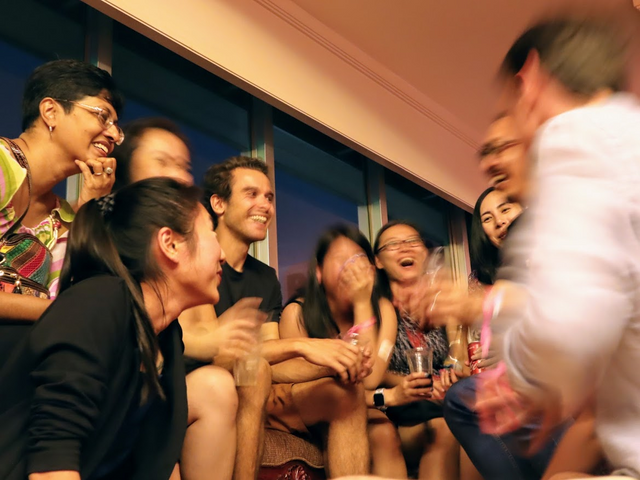 @louis88 kindly gave away this bowling winning prize as I'm the only one that didn't need to stuff it into a luggage and carry it overseas - Found out later at the end of the night, not, that's not a fact.. We got another Steemian who lives here in Bangkok and surprisingly, live close to me Whattttt?!
Epic photo I knowww! Find a better one with smile here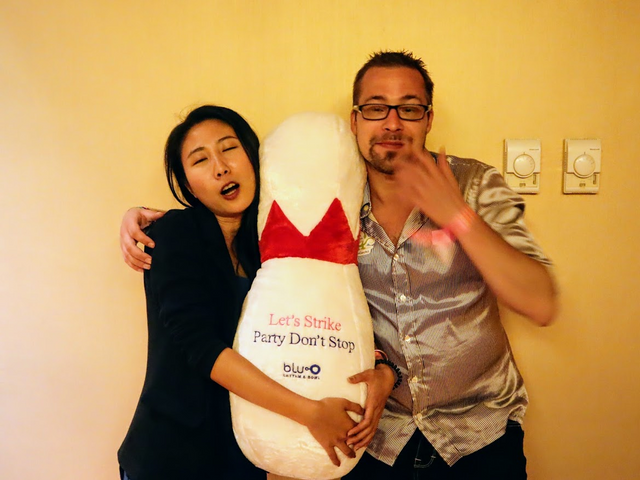 @varunpinto passed by and he was like, I got something for you.. This little keychain from Thailand where I'm from and asked 'When are you flying back?' I'm like, 'Dude, I thought we were friends'. Anyways, one of the funniest and most adorable ones I have met!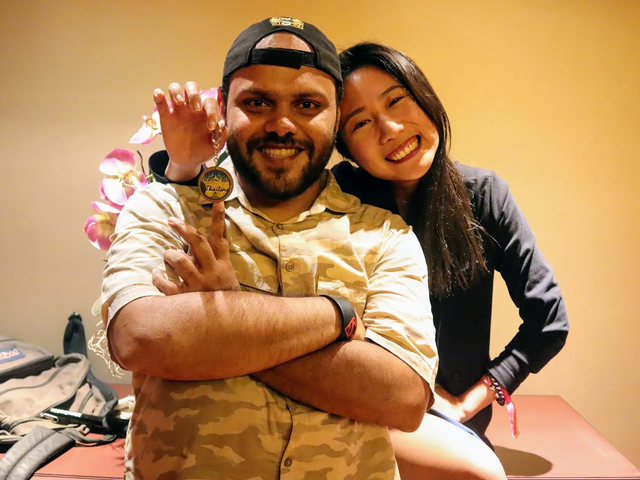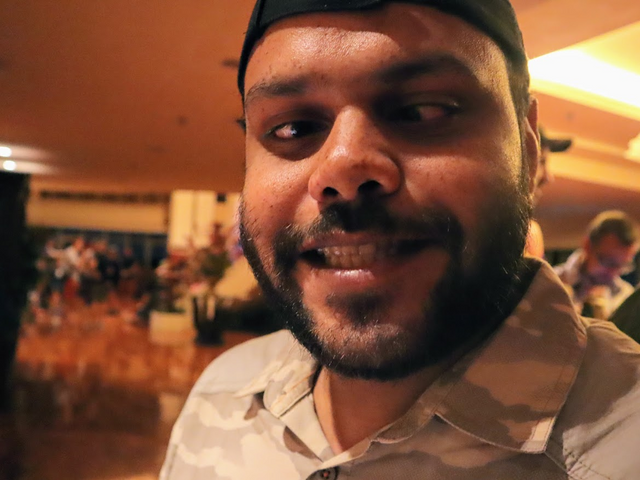 Here's another thing that sucks and I'm so sorry about it. I don't remember everyone's name so oopy, this cutie and @gandalf
We have seen so much of @cleanplanet video on d.tube and wondering what the project is all about and who actually runs it. Here come the man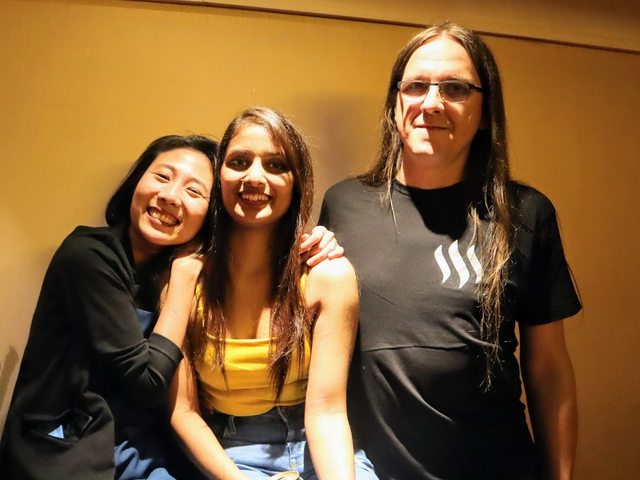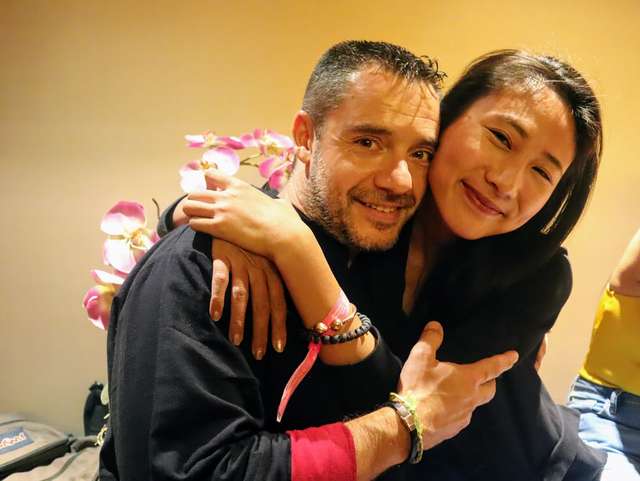 Fancy closing dinner cruise on the Classic Chaophraya River
If you have followed my blog for quite sometimes, I write about Chaophraya every so often as that's one of the spots I love the most in Bangkok. The sun, the breeze, the water flow. It feels good to just be there.
This was my first time ever going on a cruise, having dinner and it's not a normal one. The one with the biggest crew I think I would ever be with and know almost all of them.
Food was ok but the vibes, you can't beat.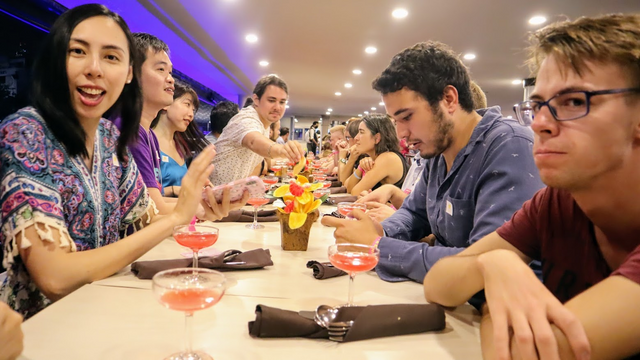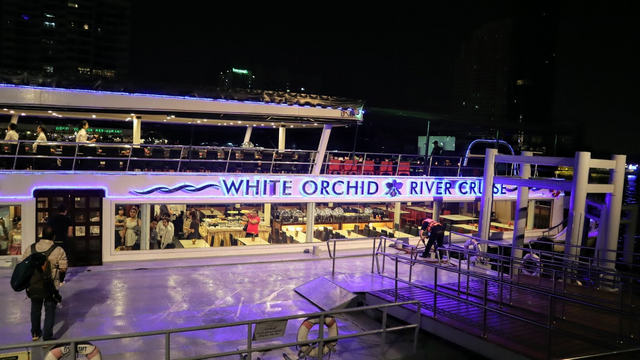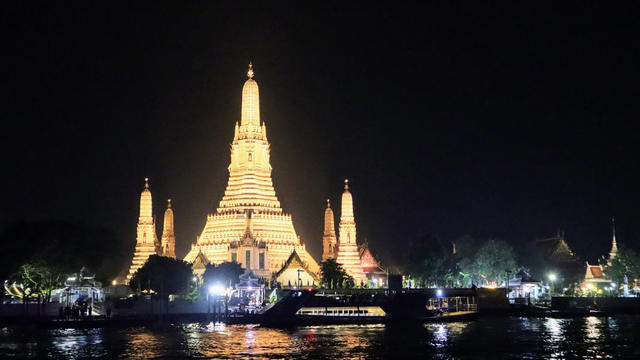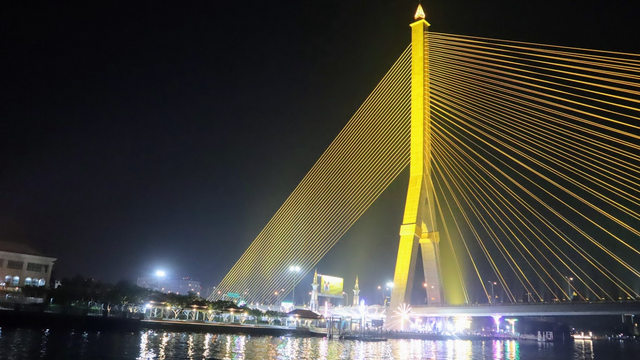 About the last night
Before the final night, it's Saturday! You know what that means #beersaturday you #beersaturday. Hosted by @detlev. Quite a good amount join. Again, at the hard to beat vibe kinda craft beer place by the Chaophraya River.
Street food for a bit before ended up in on the crazy Khaosan Road. I'm not a party animal or nothing but I stuck around. Love being there. Love seeing it. I think Gandalf is the same, he doesn't even drink. He just loves the vibe!
@arcange @andywon31 here come again Bart, Polish the Engrave guy but dunno the Steemit handle dang it! Rainy(?), Philippino, TravelFeed girl and.. dang it! @stoodkev and @gtg
@detlev leaving tomorrow and won't be able to join the closing dinner! That's sad! You see how awesome it was!!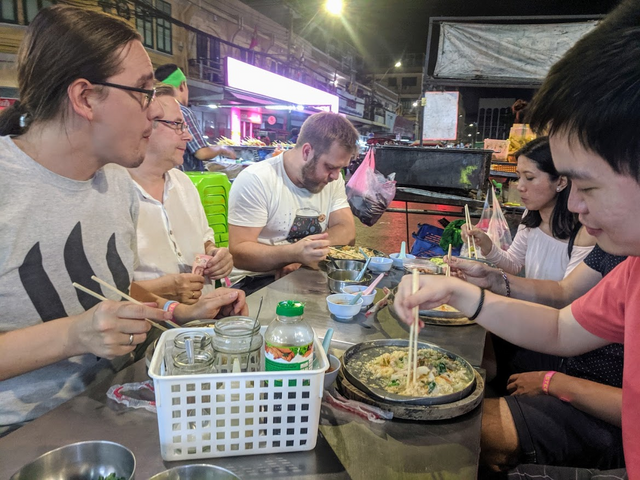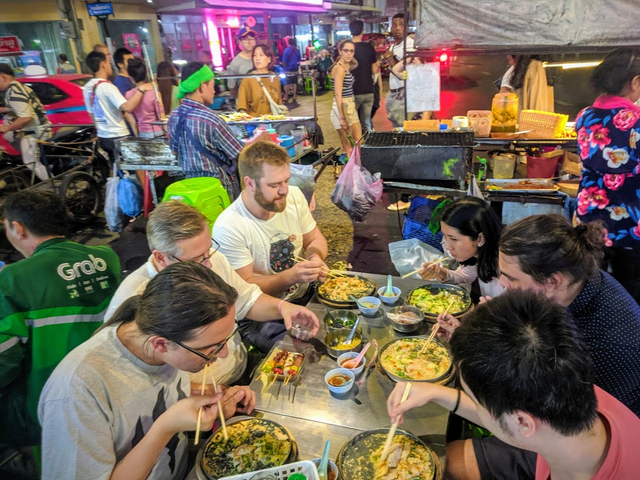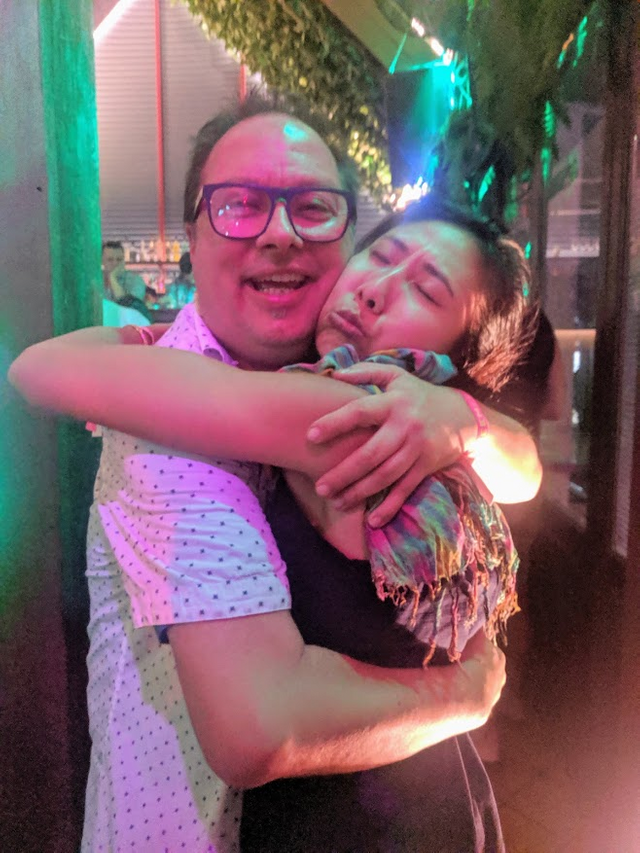 About the last day
Dutch Pancakes and Art. The collaboration by @ocd and @creativecoin. A bit of pancake as I got a butterfly in my stomach. Too excited to be around Steemians lol A bit of the art and mostly, hung out with Viggo, the boy of the fest <3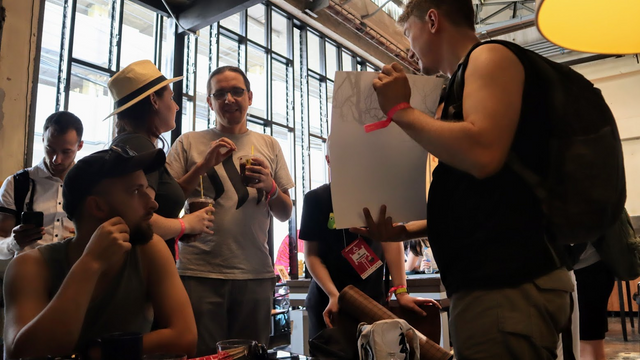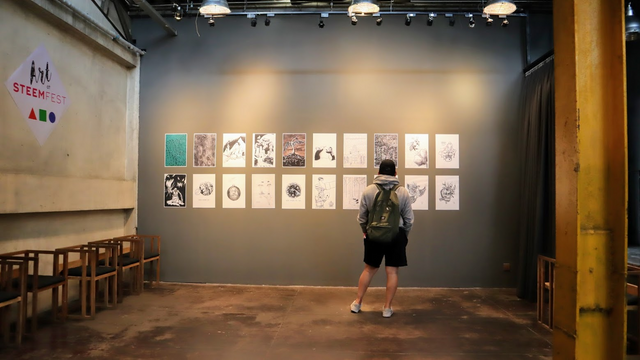 Third night by the river
It gotta be the river!
This was quite a relaxing and fun night. So much good food, unlimited booze. I'm #dead after 2 beers but I love to say it anyways 'unlimited booze'. Not much of a breeze so it was dang hot but I guess, the music and the laughters got it all handled.
If you haven't watched this epicly funny vid, do so and feel the vibes!
The rest of the night really just mingled, tinkled..
@bitrocker2020 seems serious on the blockchain but seriously, one of the nicest, funniest ones. Then Joy @joythewanderer and I. I think we have a thing lol We say 'I love you' and we wear same stuffs on the same days (Not just a day, seriously), we have the same Steem Crush and I was like, how?? @lizanomadsoul and @livinguktaiwan I don't think we have a proper photo together ever but this counts I guess :D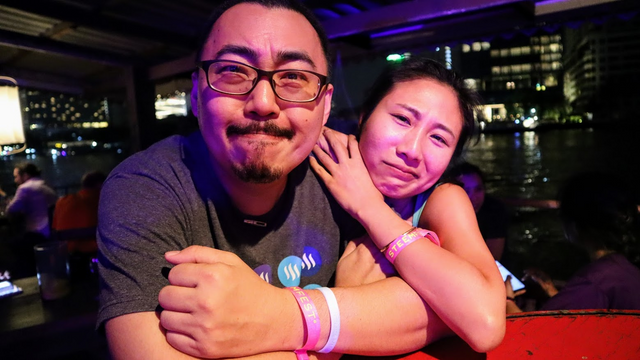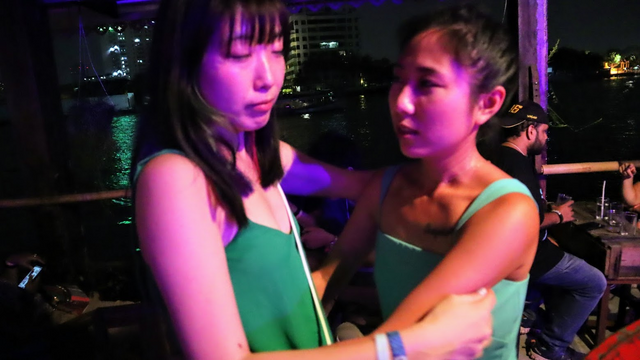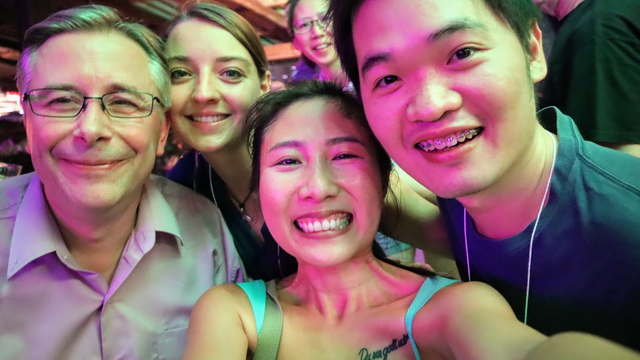 @robinron taught me how to pose like Norwegian snob nowadays and we did it together. How adorable that pose is and I'm thinking of using it more often. @dimitrydao as known as the Dao guy lol actually it's his Steem proposal but still, the Dao guy. This one is another one that's way too funny :D He thought he's like Barney in How I met your mother : Always looks good in photos but hey, I actually got an epic one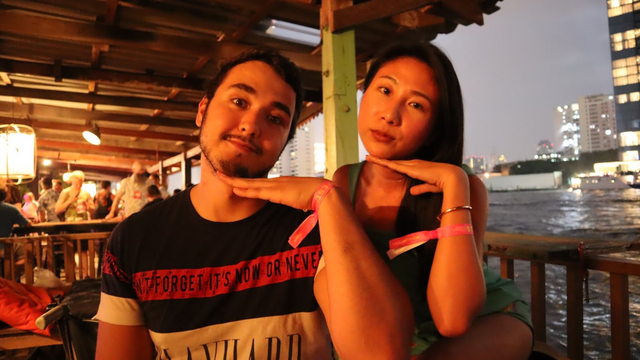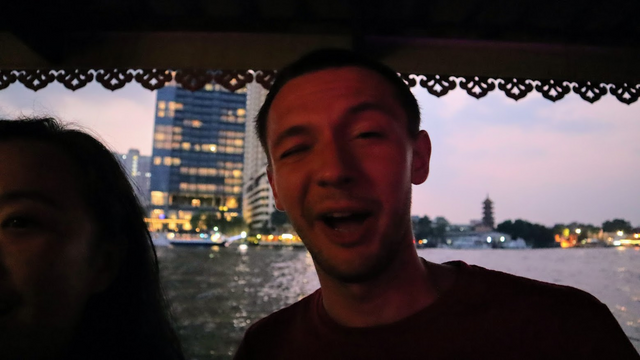 See!! It's the Daoguy Stinson !!!!!
And seriously, wouldn't you be a bit scared to see this many people walking, talking somewhere in the middle of Bangkok and they're not even a Chinese tour group. #wow, I said it.
@gamer00 and the son from Finland. Sure a pleasure to meet. They're such a passionate Steemians and the boy even said so, he wanted to attend the next Steemfest! I'm like, 'Whoa!' Easy boy.. :D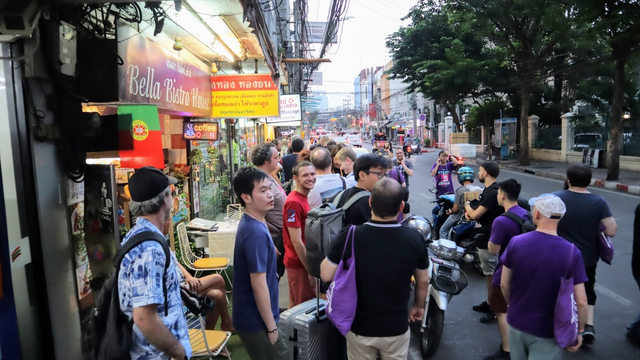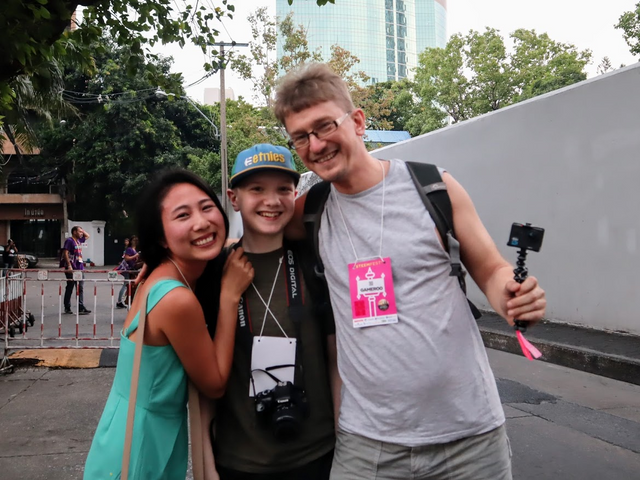 Conference Day to at Grand Postal building
Surprise, surprise! Life is full with surprises and whoa, I didn't actually think @ace108 is @happydolphin who I have been talking to quite a lot through the comments this last year. We finally met and that was a great surprise!!
I was like, 'Take one photo with my tatt, it's a dolphin!'
Then @travelgirl this lady with her baby skin. Like, really, how can people have that nice and smooth skin?! Came along with that sexy Australian accent :D I'm jelly!
@derangedvisions and his wife @faitherz33 We hadn't really talked much at all but still, I'm glad we met finally!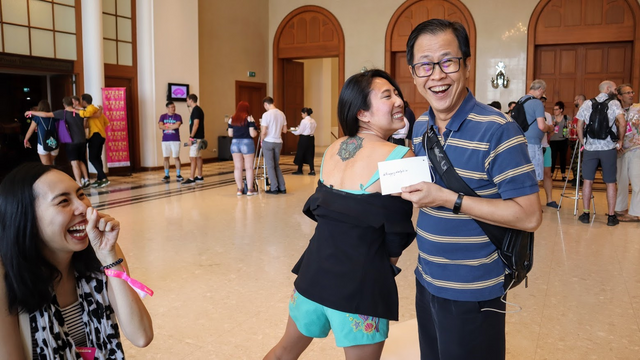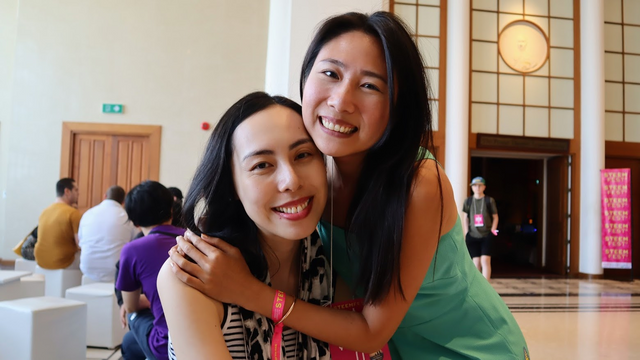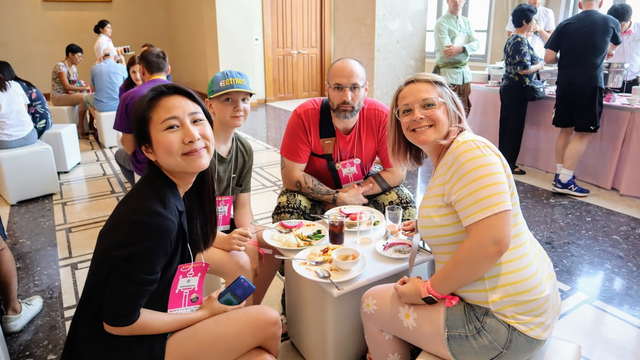 Did I tell you it's that easy to catch their attention
But no, it's not easy to really get them on board and keep them here with us. This one guy whom I assume he's a staff.. Since he knew I'm Thai, he's asked so much about the fest and the blockchain itself. He looked quite confused but still seemed interested so..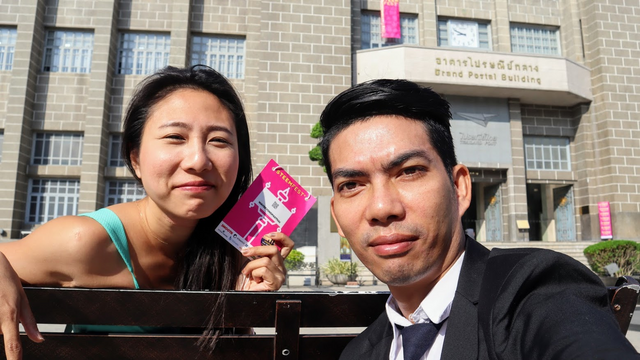 Conference Day 1
That one day of load tons of fun.. Maybe I was so nervous or too excited of meeting. I didn't even snap anything both from the conference and the bowling night but hey..
I think I won some prize that night lol
Not really but still, I'm proud to have it :D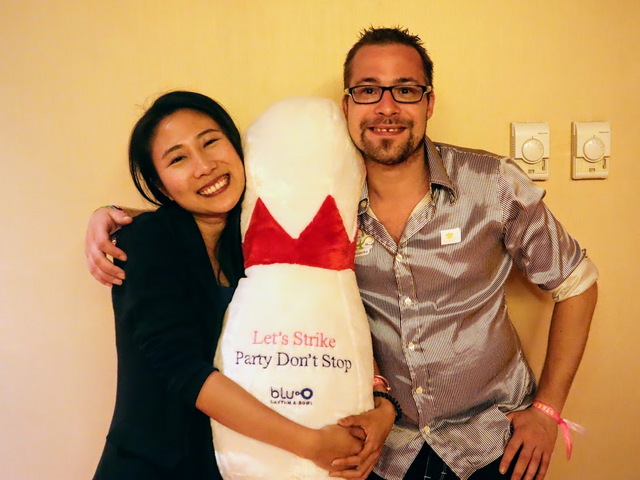 Opening drink
The most nervous of all the nights but turned out, I liked it tons. Met so many faces I hadn't met and a lot that we had actually been talking for quite sometimes so.. It's fun to finally met all in one spot for the very first time..
To experience the night at its best, follow this link to read the full version of DAY1 Steem Fest Report | H u n g o v e r written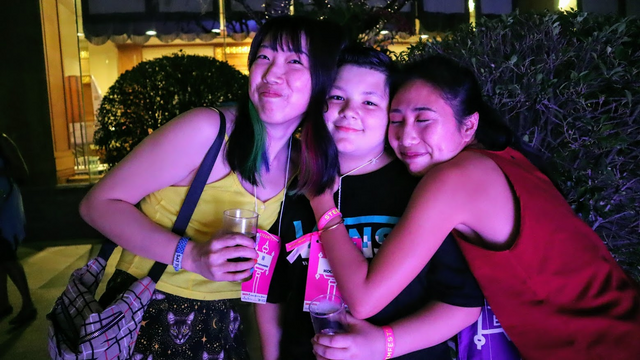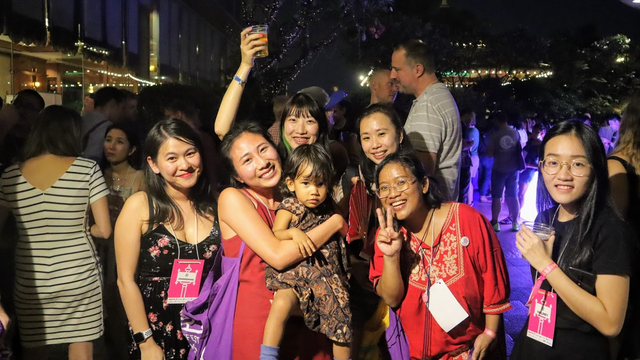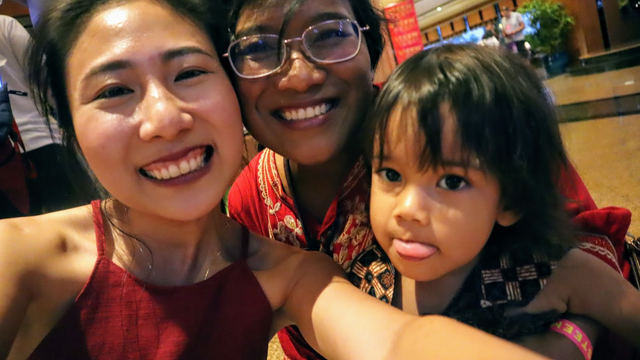 There, the end to the beginning where it all started
Back to the normal life and it really feels empty and weird. I don't know how you all do it but I'm still adjusting slowly. Luckily, there are these small meet-ups here and there after the actual fest. The @travelfeed meet-up last night helped quite a lot.
I am still thinking of either going up north to Chiang Mai or down south to Koh Chang to join a few of them Steemians but you know, still thinking.. One of the most decisive you would ever met in life.
Private sexy little asian meet-up
How brave I said that, like, really. Anyways, this afternoon gonna be a soft meet-up just @joythewanderer and I. Still in the process of healing and that's why it sucks.
Catch you all soon!
Not on Steem yet?? Let the ninja gets you a Steem account and start earning crypto!
㋡ Get $55 off your first adventure on Airbnb
㋡ BEST Boba Tea in town [Bangkok].
---
All copy and photos are original content by me.




TO SUPPORT WITH LOVE 💙 PLEASE SUBSCRIBE!!! TO MY SUPER DUPER AWESOME YOUTUBE CHANNEL :)