More Impressions from SteemFest (Day 2)
SteemFest 2 continued with another day of meeting cool people and enjoying delicious food, beautiful sights, which climaxed in an unforgettable "Night of Steem".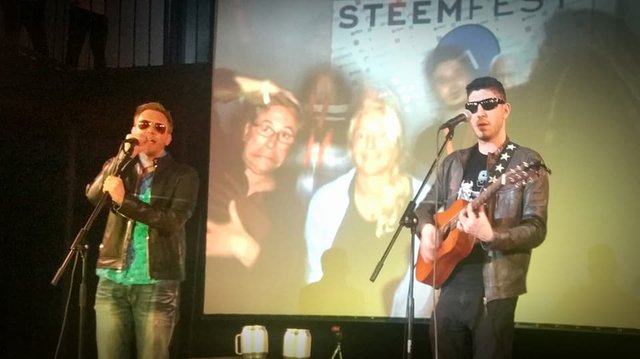 The second day of the conference took place in Montes Claros, a special event venue situated in the Parque Florestal de Monsanto.  This park on the top of a hill gives you an amazing view of Lisbon. @RoelandP really has a good sense for locations.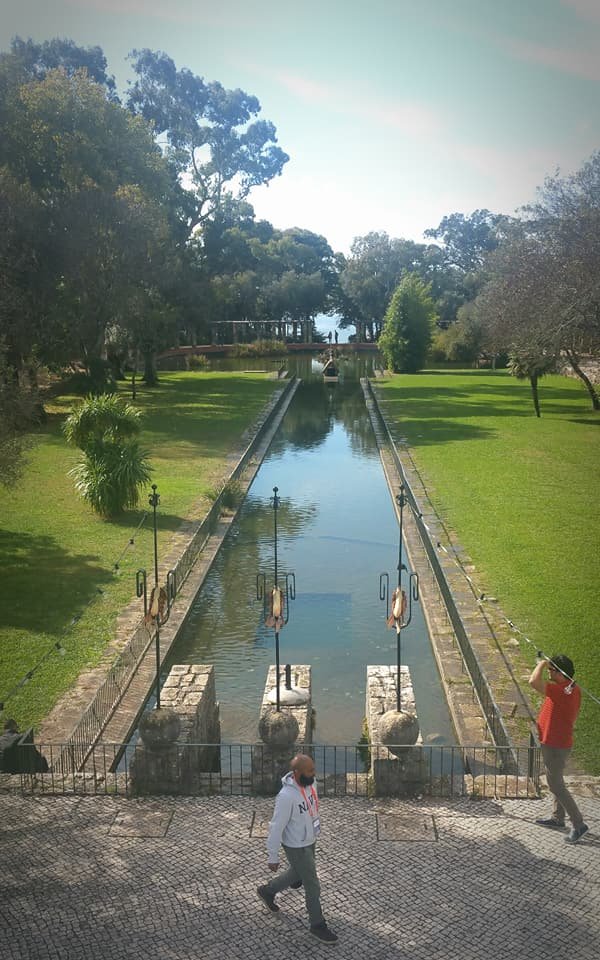 As last night was long I showed up a bit late, so I saw just half of the talk by Quinn Eaker, an artist from Texas. Quinn likes flamboyant outfits and managed to say nothing else but "Steemit is awesome" in numerous variations. I guess it was some kind of art performance.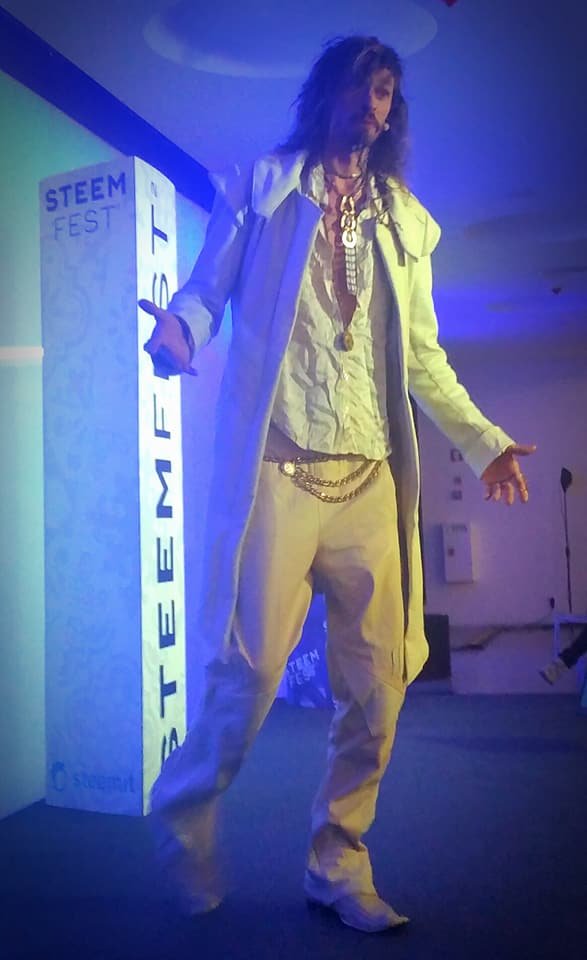 Like on the first day I decided to mostly skip the official talks and focussed on chatting with people on the huge terrace overlooking Lisbon.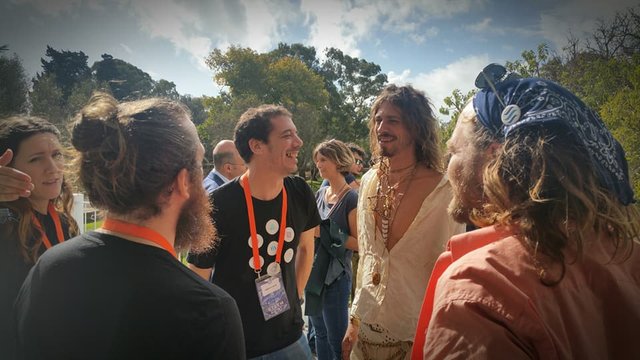 At Steemfest you see few suits and lots of dreadlocks.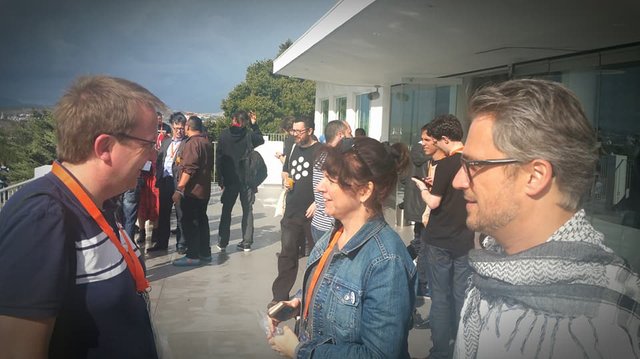 On the roof terrace with Anja and Daniel.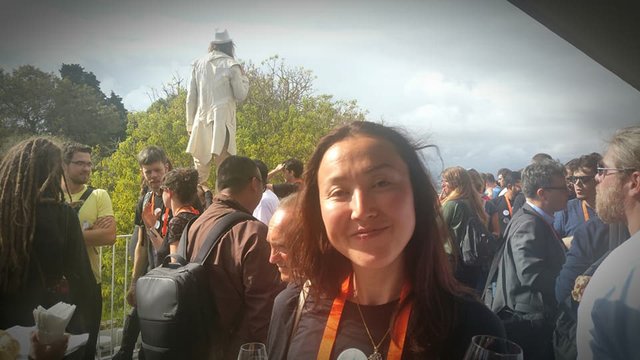 Aruna from Kasachstan, who is now travelling the world.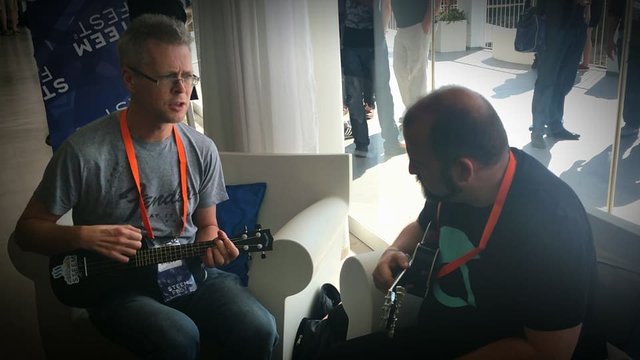 @steevc and @lloyddavies with their Ukuleles.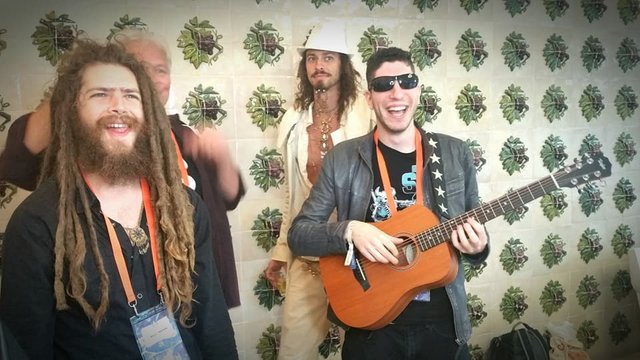 Steemians posing in a video selfie box.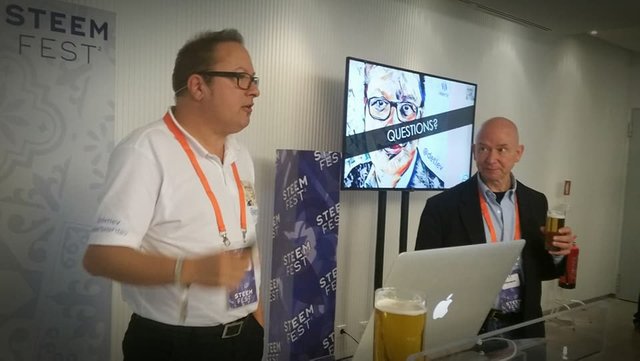 The talk I liked most was given by @Detlev, who presented his weekly Beer Saturday. This is not a meetup, as you might think, but a literature contest, just that all stories have to be inspired by beer.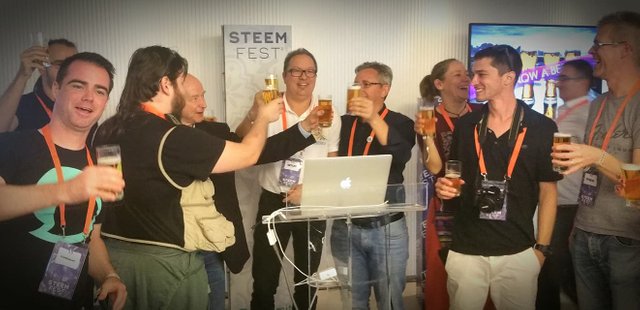 After his talk, Detlev invited everyone in the audience to a cervejinha bem geladinha - no wonder his talk was so popular.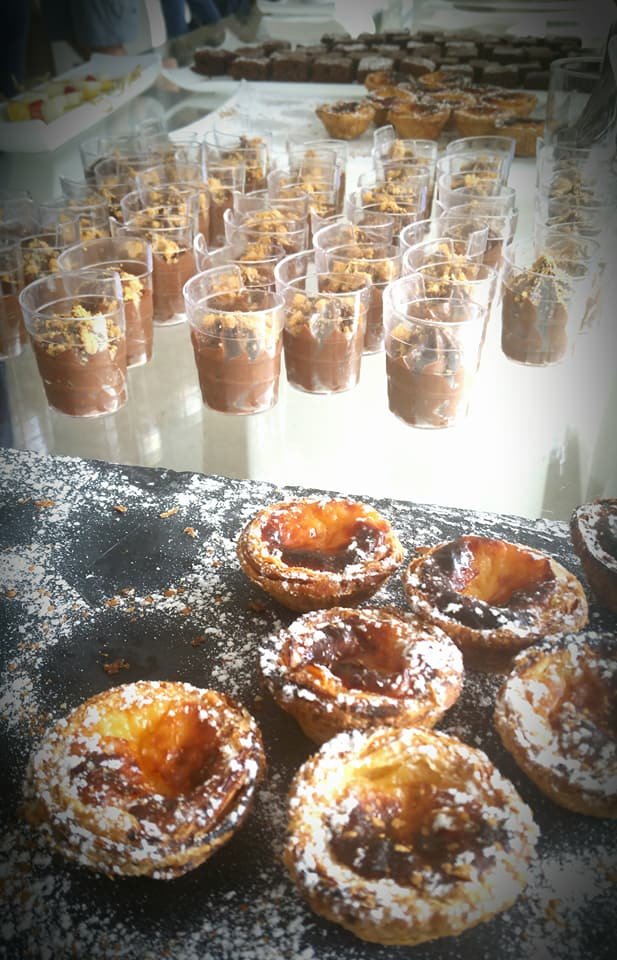 The food at Montes Claros was excellent. Here you see the desert buffet, with typical Portuguese pastéis de nata.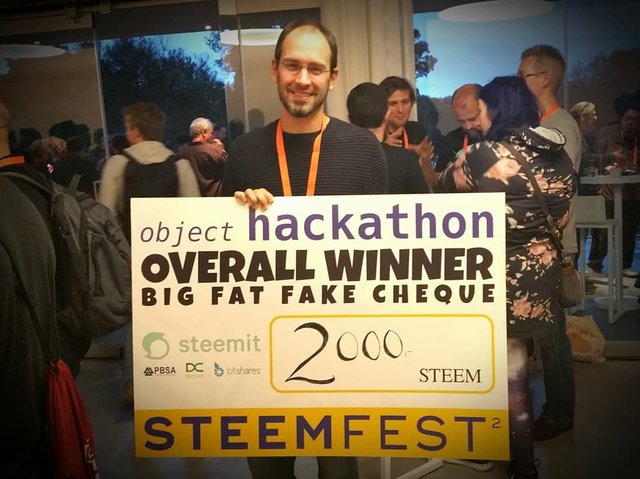 Olivier, the winner of the hackathon.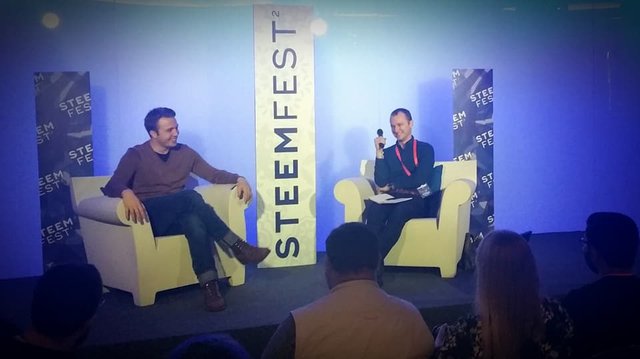 Ned Scott giving a fireside chat, where he answered important questions like what he would ask Satoshi Nakamoto and who is his hairdresser.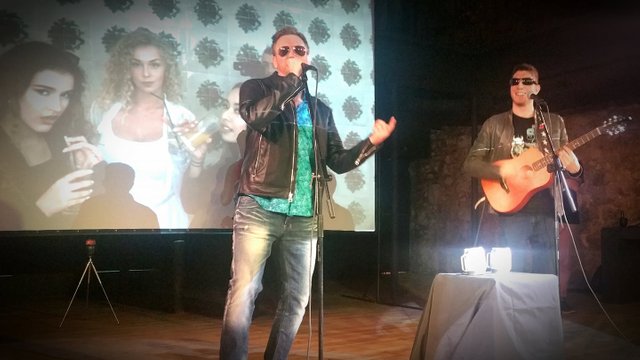 After dinner we all went to a club in the Castelo area, where the "Night of Steem" took place. I will post about this event seperately, especially about our modest contribution, the Bitfilm Contest award show. 
The highlight of the night were the Steembirds from Toronto. Dan and Jay sang very funny original songs with lyrics about Steem. On the screen behind them short video loops recorded by Steemians in the selfie box were shown, which rounded up their show visually.
More posts about SteemFest 2: