SteemFest 2 started with a nice get-together in the garden bar of Hotel Fénix, the central hub of SteemFest in Lisbon. After having received my wristband and conference badge, I met several old Steem friends such as Knozaki2015, Ana Hilarski, Randy Hilarski, Mrs. Steemit, Soldier, Sir Winchester and many others.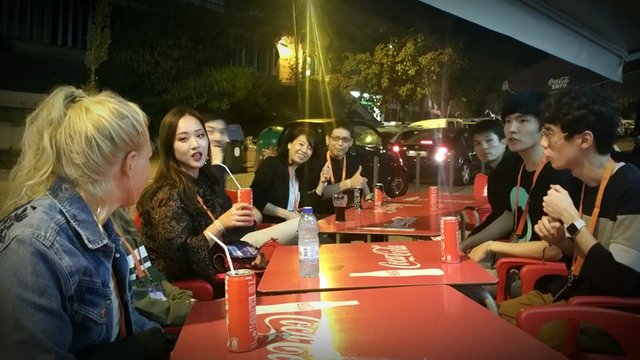 After a few drinks we realised how hungry we were, so a mixed group of Japanese, Korean, European and American Steemians went to a nearby Shawarma joint.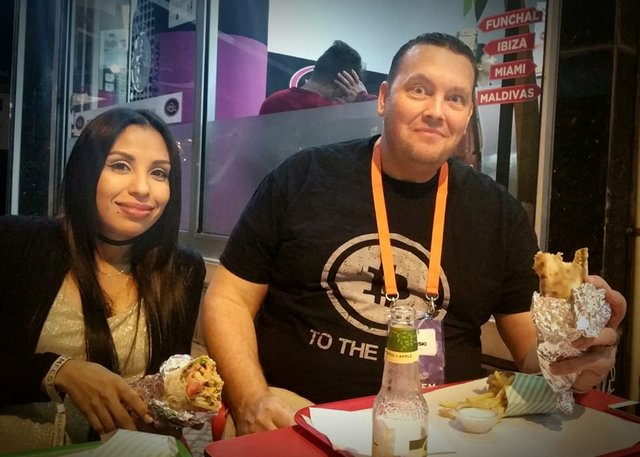 Hanging out with the Hilarskis is always fun.
Randy shot this video of us walking back from the Shawarma to the hotel.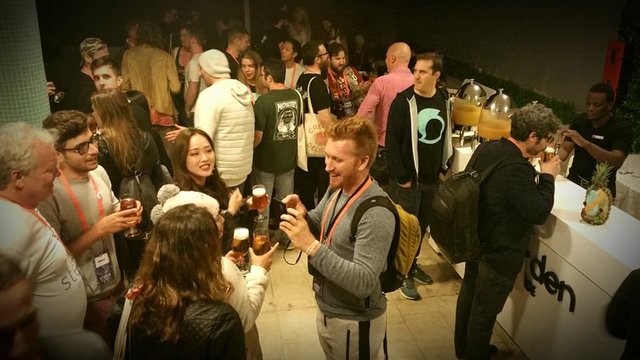 We went back to the SteemFest reception and although it was quite late already, it was even more crowded than before.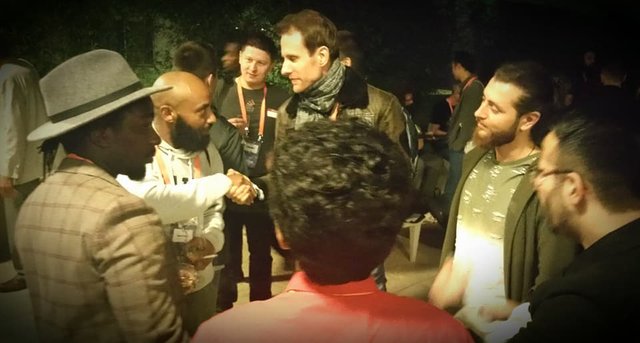 SteemFest will start early and I was a bit tired from the flight, so I went to bed, looking forward to the first day of the conference.
  More posts about SteemFest 2: