Exclusive Blogging Course : What Tag You Use In Steemit And Why Use It? [Winners #5]
The winners have been finalized! Pemenang telah dimuktamadkan! 获奖者已被选中!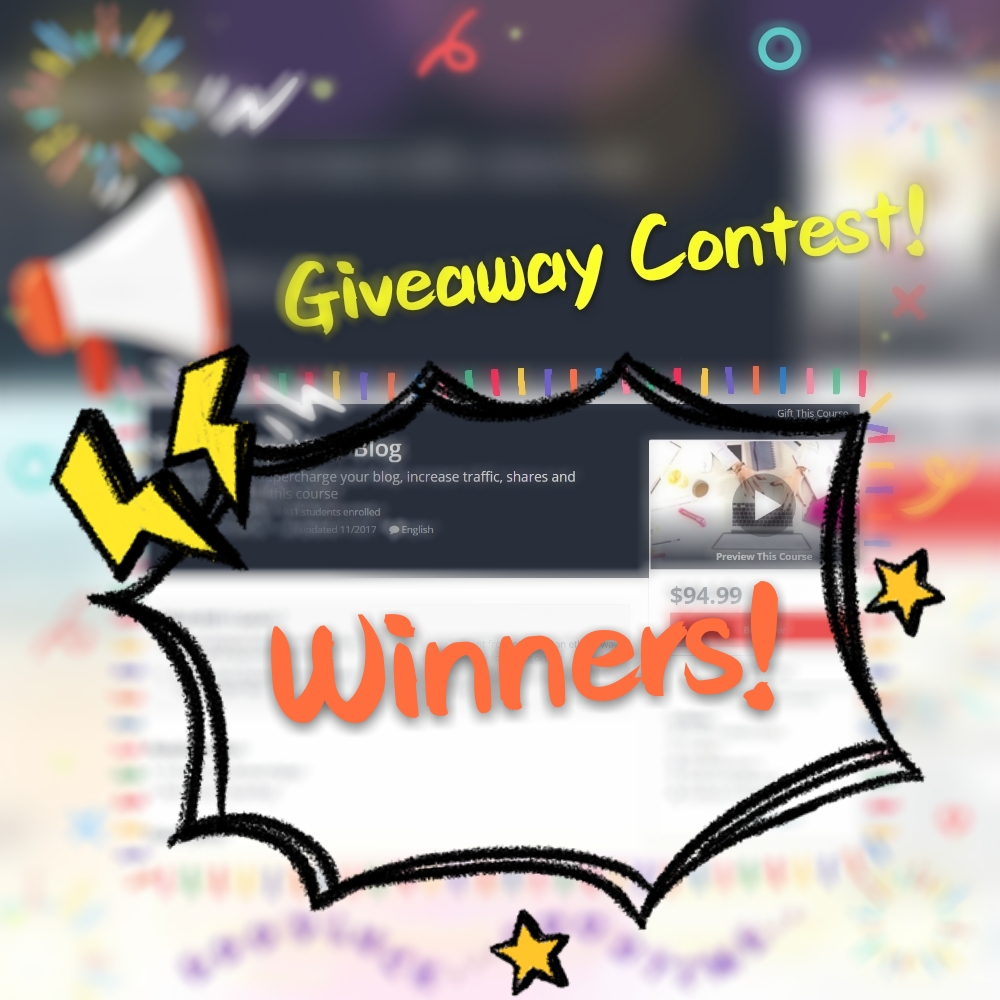 Image Source
Congratulation! Taniah! 恭喜!
... depending on what am writing I always use the general tag #life #writing #fiction, if it's a Christian post I'll use #christian-trail #steemchurch if it's a poem I'll surely use #poetsunited tag.
Writing : Karna biasanya saya selalu menulis sesuatu yang bebas. Artzone : Saya suka dengan tag ini. Sebuah project yang sangat membantu para steemians bidang art. Aceh : Seiring waktu, tag Aceh semakin hari semakin berkembang, bahkan pernah bertengger di posisi atas salah satu tag populer di steemit. Indonesia : Semakin hari, semakin banyak steemians baru dari Indonesia yang menggunakan platform steemit, saya pikir, menggunakan tag ini sekaligus menjadikan tag Indonesia bisa berada di posisi atas tag populer.
Well, as i am about blogging on the topic of being a parent then the tags i like to use are parenting,children,family and life. I don't set out to preach, i just share my experience's as a parent and fill in the large gap that is the lack of dad's blogging.
This course definitely will help you to develop a new level of knowledge and insights too!
Kursus ini tentu akan membantu anda untuk membangunkan tahap pengetahuan dan pandangan baru juga!
这个英语课程绝对会帮助您发展更高水平的知识和见解!
Winners take away an Exclusive Blogging Course worth USD $94.99, 1 SBD and STEEM Basic Income!
Pemenang mendapat Kursus Blogging Eksklusif bernilai USD $ 94.99,1 SBD dan "STEEM Basic Income"!
获奖者拿走价值94.99美元的独家博客课程,1SBD和"STEEM Basic Income"!

The SBD prize has been sent to your account. Please DM me in SteemitBC Discord to receive the free course code.
Hadiah SBD telah dihantar ke akaun anda. Tolong mesej peribadi kepada saya di SteemitBC Discord untuk menerima kod kursus percuma.
SBD奖金已发送至您的帐户。 请在SteemitBC Discord中私信给我,以获得免费的课程代码。
To the rest of the contestants, do not worry because this giveaway contest is continuous on a weekly basis! The next topic will be posted within 24 hours. Those who did not win may join the contest again. Until then, stay tuned for more!
Kepada peserta lain, jangan risau kerana pertandingan ini adalah berterusan setiap minggu! Topik seterusnya akan dipaparkan dalam masa 24 jam. Mereka yang tidak menang boleh menyertai semula pertandingan ini. Sehinggalah di sini, tunggu lebih banyak lagi!
对其他参赛者来说,不要担心,因为这场免费比赛每周都会持续进行! 下一个主题将在24小时内发布。 那些没有获胜的人可能会再次参加比赛。 在此之前,请继续关注更多!
Giveaway Contest Rules/Peraturan Pemberian Pertandingan/赠品竞赛规则:
Title/topic Week #5: What Tag You Use In Steemit And Why Use It?
---
Previous Giveaway Contest/Peraduan Giveaway Terdahulu/以前的赠品比赛:
Previous Winners/Pemenang Sebelumnya/上届获奖者: