Greetings men and women of Steem!
The topic that concerns us today is an exemplary symbol for all the communities that navigate in this virtual environment.
Cede the place is a difficult phrase to apply in any area of work, competition, fights, etc.
In the struggle for power, people are like cats locked in a sack, that's what a friend says, hahaha.
However, alliances are part of ancient wisdom and the present, to achieve great victories.
In steemchurch we are pleased to present a wise, noble and kind man, who has given his important place to steemchurch in the 20K contest started by @theycallmedan.
He is @crypto.piotr, a fighter for noble causes and with a brilliant knowledge about cryptography.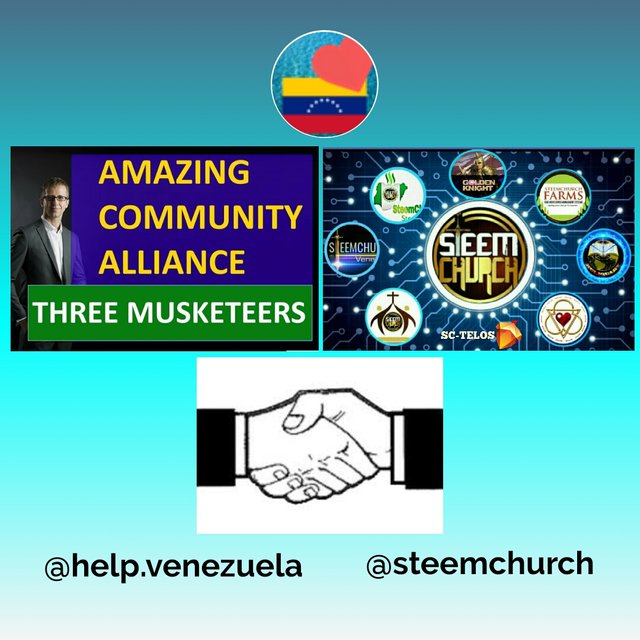 After a nice conversation with @sirknight, @crypto.piotr, @uyobong and my person @emiliocabrera, there was a nice partnership agreement to compete together for the 20K @theycallmedan contest.
The remarkable gesture of @crypto.piotr surprised us by manifesting its support for the steemchurch community. "I reiterate that it is a great example of His part, to give place to others"
For long hours we have talked and although his passion is Blockchain Cryptography, he also has his heart set on Venezuela, with more than 40 friends in the Nation, who are building a solid community to assist many Venezuelans. They are @help.venezuela, lead by@achim03.
Welcome to Steemchurch!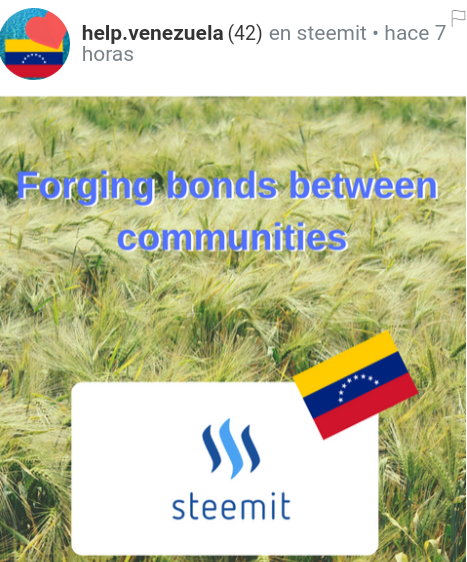 For information on our new allies, steemchurch was founded on December 11, 2017, and since then, it undertook a long journey in the struggle for freedom according to the standards of Jesus, who left records of love for the poor and needy class from that time. Both spiritually and physically.
Based on the needy, steemchurch created several parishes @sc-v @sc-n, @ghana and also a farm @farms in order to reach directly people in need. Each community has the responsibility to impart freedom to the masses.
All the communities have been working to fulfill this vision, in Venezuela, @sc-v, runs the children's bread pan del cielo and helps with meals for children with cancer in Venezuela.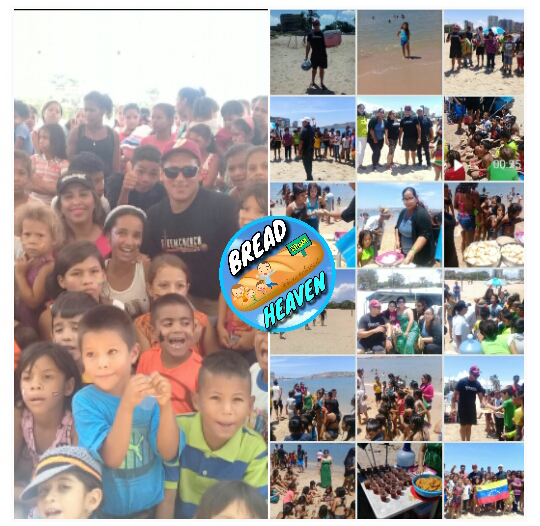 As a Church, we also set the example and have designed several programs to help the unassisted, especially in Venezuela because of the strong crisis the country is going through.
Our most well-known projects are about Health, Education and Agriculture.
Here I leave the links below, you can take a few minutes of your time and verify the authenticity of them:


https://steemit.com/farms/@steemchurch/steemchurch-agriculture-program-update
Education and health
https://steemit.com/steemchurch/@steemchurch/update-delivery-of-first-aid-kit
https://steemit.com/steemchurch/@steemchurch/program-update-traces-of-love-in-health-and-what-the-bible-provides-about-medicine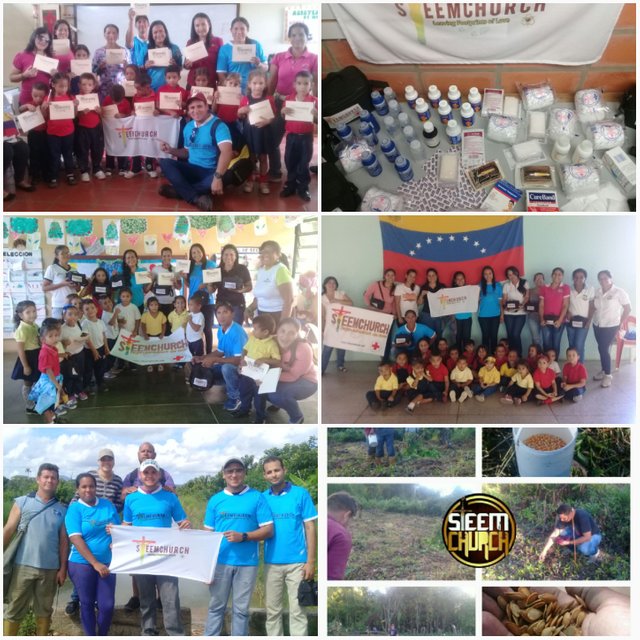 https://steemit.com/steemchurch/@steemchurch/steemchurch-leaving-footprints-in-health
https://steemit.com/steemchurch/@steemchurch/steemchurch-or-update-leaving-traces-of-love-in-education
Agriculture
https://steemit.com/steemchurch/@steemchurch/update-of-the-agriculture-economy-and-health-program-of-steemchurch
https://steemit.com/steemchurch/@steemchurch/steemchurch-or-agriculture-economy-and-health-program
---
Again, on behalf of all @steemchurch, we welcome you and together we work for the love of Venezuela and the whole world.
Let's continue supporting steemchurch in the voting, (the difference is little) Our leader and motivator @uyobong of Nigeria, has not stopped working for this delegation, let's follow his example.
Voting link:
https://steemit.com/dpoll/@theycallmedan/20k-steem-delegation-poll
We are also in Telegram, you can join us and participate in the most innovative initiatives that arise from people with a vision of love for humanity.
✝️ SteemChurch
Family, Freedom, Faith -
Christianity on the Blockchain.
https://t.me/steemchurch
SteemChurch Community
https://t.me/steemchurch_telegram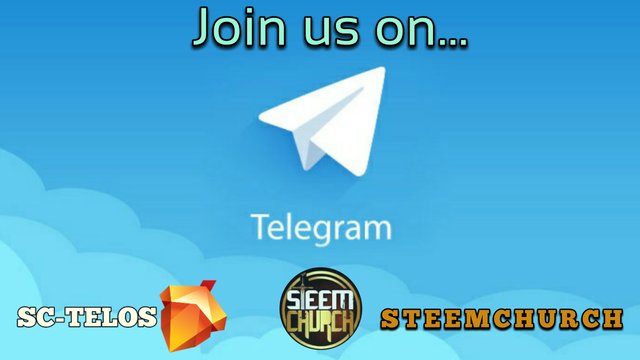 With love:
CEO @emiliocabrera