My experience on Steemit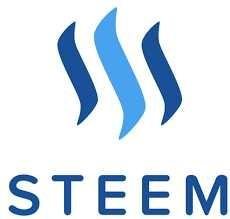 I was told of Steemit by my course mate at the mid of second semester in my 200level this year. I remember vividly on that day, we are about five people discussing about one fake site that we think it pays people that visit the site when you do what they want you to do on the site. Towards the end of the discussion one of my guy was passing and see us discussing. The guy was envious about one particular lady with us because the girl has been sending him refferer link to join the fake site that we though it pay people that visit the site. The guy started telling her that if she wants a site that will pay her and want to join, he can link her to a site that had been paying a lot of people.
But on one condition she had to pay to join a community that will help her. I heard him when he said Steemit, I write it down so that I wouldn't forget.When I get back that day I search about the site and how it works, I sign up the same day but was unable to verify my mobile number. So I wait for more than two week but didn't not received any mail from Steemit. I was so worried about it and tried to sign up the second time but when I put my email address and mobile number, the responds is email and mobile number is already taken. But at the end I got an account.
I started bloging, my first post has 5 up vote with zero Steem, I was so disappointed with the result. Whenever I open Steemit I saw people with 200 to 400 upvote and about $400, this makes me to believe that I can be like them or even more them. But whenever I publish a post the result is always bad and I decided to quit, for about two months and two weeks I abandoned my account, But something makes me understand that Steemit is all about hardworking and and being regular with them. I discover that most of my post people use to comment that they are looking for content but not graphics, this makes me to sit down and begin to think but unable to remember what I can give that people will appreciate.
I know as I look up to God and with help of research I will discover what people need and will like to listen to. Greetings to God and whales in Steemit, I will like to ask the whales to help the new ones because the new steemians become disappointed with the outcome of their post and might have the invention to quit.