Looking back over "Chapter One" of my Steem "journey," it was a somewhat daunting challenge, when I first entered the Steemisphere, to figure out my way around. Perhaps we can agree, the Steem blockchain is a brilliantly conceived creation. It can also fairly and reasonably be considered as bewilderingly complex. At least for many of us.
How do we navigate around inside of it? How do we maximize our engagement with it, in the limited time we have to invest? Where do we go to even begin our own "journey?"
You are now reading all that I can do to help you answer these questions and "get off to a flying start." You are reading what I would like to have been quickly introduced to, when I was where you are right now.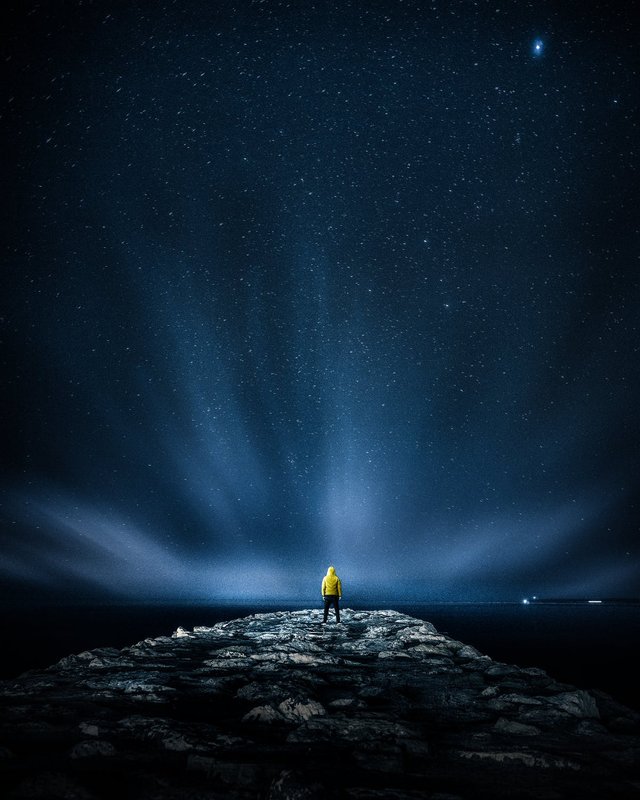 Image Source
So, where do we start? At the conclusion of "Chapter One," what follows is a listing of a number of apps and tools I have settled on using in my own engagement with our Steem blockchain.
Please note dear reader I have said our Steem blockchain. As you continue reading, please consider this as part of my investment in you and your success "in here." To the extent I am successful, it is mutually beneficial and a "win-win" for both of us.
Given the time I have put into it, I would, of course, hope you will read this post and give me some feedback on what you think. Given its length, I am well aware, though, of the benefit of also "chopping it up" into sections, as you see below. You are welcome to either "scroll through" it all or "jump around" to individual sections. Whatever way seems best to you is fine with me.
I appreciate you stopping by and investing your time.

Indispensable Tools | Honorable Mentions | Additional Tools | Security and Privacy | Off you go!
Indispensable Tools


Anywhere we go in the "digital universe," we need someone's creative genius applied to creating the needed interface(s) you and I will need for our various electronic devices. What apps and tools are there for our Steem blockchain?
It is probably an understatement to say there are many. What follows is a list of 4 I consider to be the indispensable "starter kit" tools and apps you will want to focus on getting into your "toolbox" first:
The original user interface to the Steem blockchain, built by Steemit Inc.'s core development team. For many of us, this interface (you will also see references to it as a "condenser" …) is our first introduction to the Steemisphere. I won't spend a lot of time on it, as you are likely already somewhat familiar with it.
What I will do is comment briefly on the general "finished feel" of this interface. Which, early on, I wondered about when seeing it referenced as a "beta" app over 2 years after the launch of the Steem blockchain.
What?! Why is that?
While I claim no inside knowledge and others may wish to disagree, I believe the answer is that Steemit Inc.'s core development team only created an interface that provides a relatively functional and stable "front end." To just get started. Then, aside from fixing any obvious bugs, they shifted and maintained their focus on the foundation, the "back end."
Why do this?
Given limited time and resources, I would imagine they made a business decision that the Steem "market place" would create a demand and that others would step up to supply it! Yes, well, if so, I would say that worked out okay. While I still come back to Steemit, from time to time, for the most part my engagement with the Steem blockchain is via other 3rd party apps and tools.
Bonus: There is information available on Steemit, e.g. its FAQ section, that is still the "go to" reference all others rely upon. As time permits, you will benefit from spending time getting familiar with it.
"Exhibit A," in support of my statement above, would be the interface provided by the Busy team. Long ago, they rightly decided they could improve upon the Steemit interface. A broad-based interface, similar to Steemit, Busy is simply better, for the most part.
Key benefits:
You can save multiple draft copies of your posts.
You can bookmark others posts, for future reference.
The editor box, both for posts and especially replies, is bigger and better than the one in Steemit.
No matter what you are doing in Busy, if there is new activity in your account, you are made aware of it and have a quick link to check it out.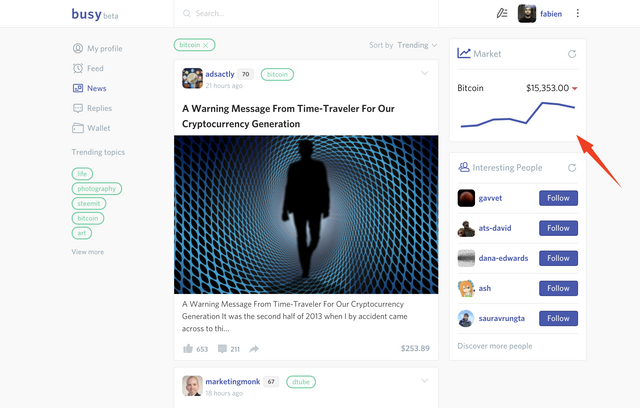 Image Source
I have been using Busy for all of my posting over the last couple of months, as a result of these benefits.
Bonus: If you use "busy" as one of your five post tags / topics, then you will receive a small upvote from them on your post!

Note: To open your profile in Busy.org, you will need to use SteemConnect (covered in more detail in the Security and Privacy section below), a secure interface built by the Steemit Inc. core development team to allow 3rd-party apps, like Busy.org, to support its user base. You will have to supply SteemConnect with your private active key vs. only needing to supply your private posting key in Steemit.
Need to get up from your chair / sofa / bed and "get some air?" We all need to get up and out regularly. Great. What about all of our activity on our Steem blockchain? We want to stay on top of our engagement, right? We don't want to let anyone down …
Fortunately, most of us today have smartphones. With apps on them, designed to keep us in constant contact, as needed. Fortunately, there are several Steem apps available.
I would like to draw your attention to Partiko!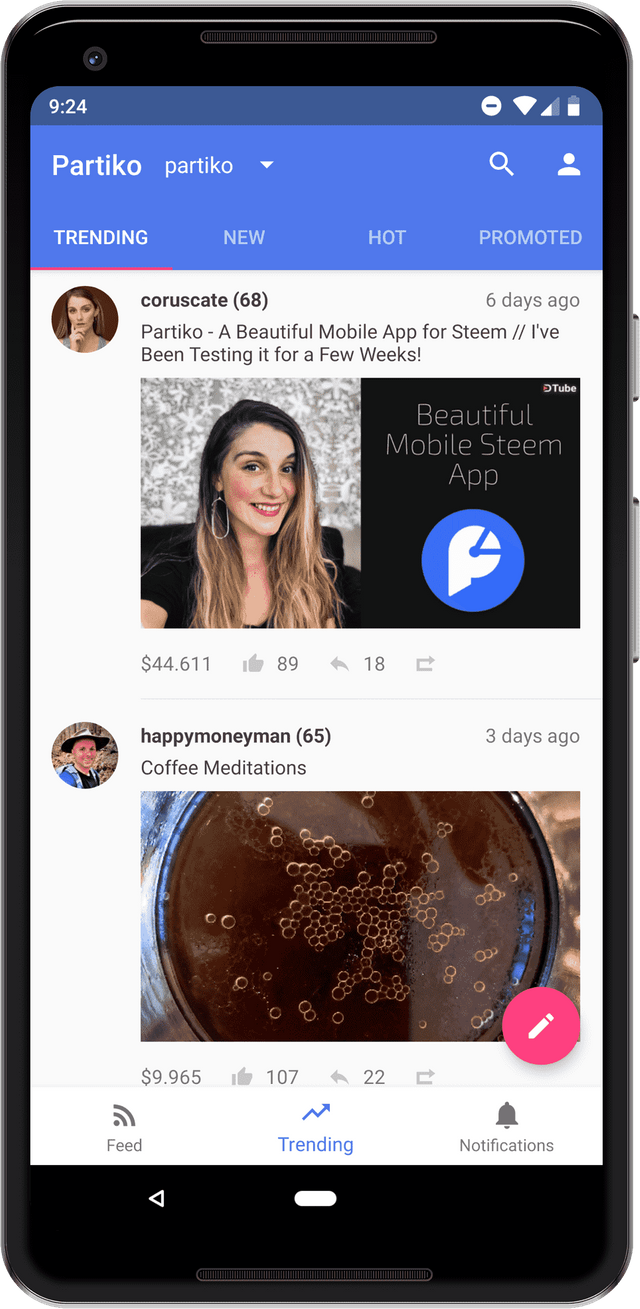 Source: Partiko website!
Created by lead developer @crypto.talk and his very talented @partiko team, Partiko comes in both Android and iOS native-language versions. This is a big deal and sets it apart from the others. @crypto.talk and his team made the "go the extra mile" sacrifice to forego the comparative ease of writing their code in one language and introducing one or more translation layers in between it and our "user experience."
The result? A very smooth, fast app that is great to use.
On top of this solid foundation, @crypto.talk has taken his experience working as a developer at Airbnb and created a great user interface, as he and his team are really focused on a great user experience. They have their own Discord channel, their own website, and their own Steem Witness. Above all, they are steadily working on both maintaining and improving this essential app.
Highly recommended!
Bonus: As with any good smartphone app, of course, you are provided notifications of all activity in Steem related to your account. But, also everything you do in Partiko generates points, which are redeemable for upvotes!
As an engineer, I am a "numbers guy." Well ... I can't imagine what "stat" you think you might need on your Steem "journey" that is not "at your fingertips" with SteemWorld - the wonderful app created and maintained by one remarkably dedicated and talented Steemian, @steemchiller!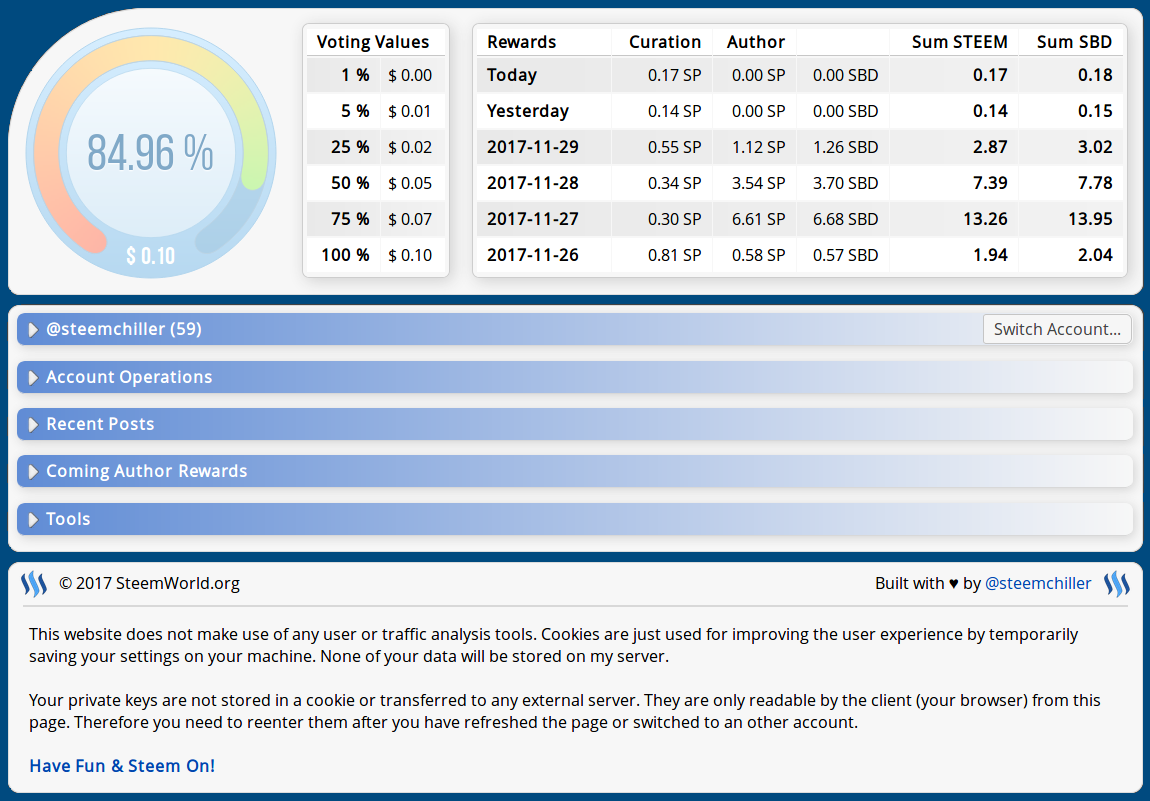 Source: @steemchiller's introductory post!
Not only do you have all your important stats at your fingertips, but just about any transaction you might need can also be executed from SteemWorld.
Can't recommend this one highly enough!
Once you've experienced all this app can do for you, I am confident you will whole-heartedly agree. Be sure and take note of @steemchiller's weekly update posts and give him your full support. It is an understatement to say he is very deserving of it.
Bonus: Yes, SteemWorld has just about everything in it you need related to your account. But, it doesn't end there! Due to the "out in the light" transparency designed into our Steem blockchain, you can also look into other Steem accounts. Provides a platform for accountability. Early on in my Steem "journey," I got this "spy" tip (his words, not mine … 😉) from a great Steemian, @abh12345. You'll definitely want to check into it!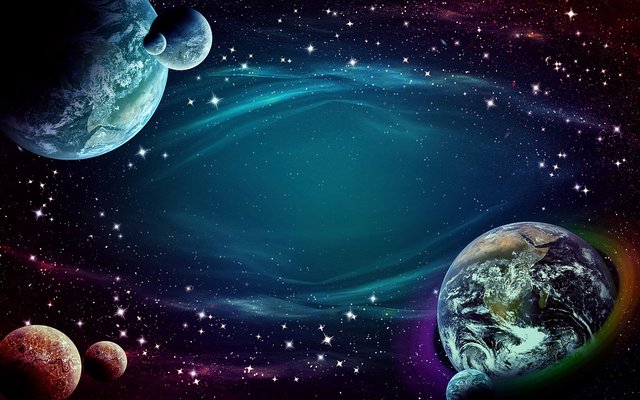 Image Source
So, with some essential apps and tools coming into view and some of the Steemisphere now a little bit more in focus, what other apps and tools should we consider?

Indispensable Tools | Honorable Mentions | Additional Tools | Security and Privacy | Off you go!
Honorable Mentions List
While I refer to the apps and tools above as indispensable, I am simply suggesting you want to start there and not be without them. As a first step on your "journey" into the Steemisphere.
Then what?
As mentioned above, our Steem blockchain is complex. The apps and tools which follow are also highly recommended to you, once you are settled in with the indispensable list above in place.
The Peace, Abundance, and Liberty network is the single largest community on the Steem blockchain, with over 5,200 minnow members. They can be followed through their @minnowsupport account, their website, and their Discord server.
Their description:
"The Minnow Support Project is a Witness initiative designed to form a community around new Steemit users to help them grow, find support, and as an avenue toward financial success."


In it you will find some very hard-working Steemians dedicated to helping you get over the many hurdles you may encounter on your way to Steem success.
Highlights and Links:
Minnow Support Project website: Here on their dedicated website you will find out a lot of information about this community.
MSP Waves Radio: PALNet and MSP's talk radio site for our Steem blockchain. You'll find lots of great content to listen to here. They have their own Steem account - @msp-waves.
Discord invite link – Once you've signed up on Discord (next item on this list …), come back and follow this link to be invited inside the PALnet Discord server.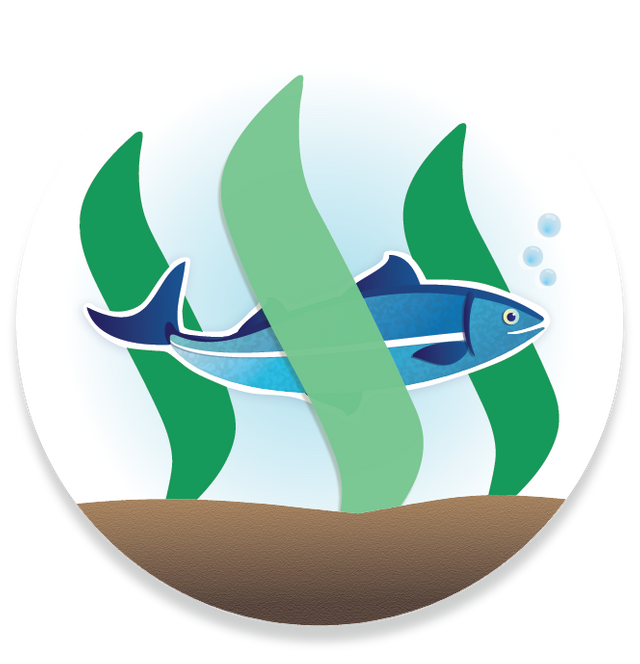 Source: MSP Website
Bonus: You can begin getting upvotes right "out of the gate," once set up on their Discord server, by listing your posts in their #upvote channel. As you will see others doing in that channel, you simply type $upvote and then paste a copy of your post's link. Their minnowsupport bot will then inform you of status, from there.
Originally built to support the need for online gamers to keep in touch, Discord is also now a very popular "hangout" for many of the different "crypto" communities out there in the Cryptosphere. One of those, of course, is our Steem blockchain, which has many Discord servers active and more being added all the time.
Some of the Discord communities have an "open door" policy, e.g. the Peace, Abundance, and Liberty network listed above. Others are invitation only. My experience with the latter is they are all pretty welcoming, once you get connected to the right Steemians. After all, what is one of their most important objectives? To grow!

Image Source
As a means of direct communication with others, you will find this app invaluable in helping you build a following on our Steem blockchain. It is also a great aide to helping you improve your understanding of various aspects of it, in those areas of particular interest to you.
One fascinating aspect of the Discord website is its support for bots. Once inside, you will experience many of them. One of the "must have" services of one of them is this one you see below: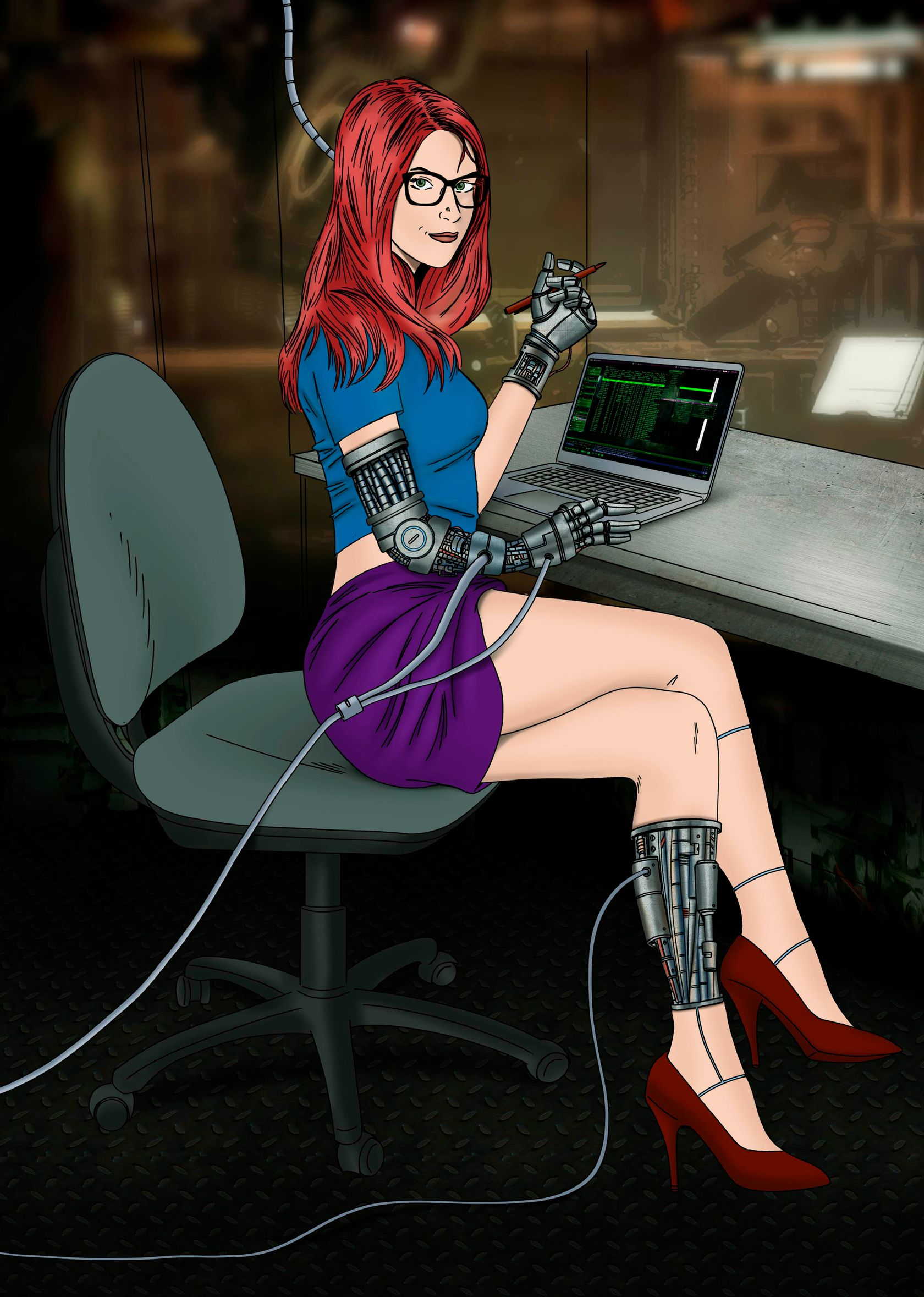 Source: Steem Witness @themarkymark's post on GINAbot
Bonus: This amazing bot – GINAbot – "lives" inside Discord and provides a free service you simply do not want to be without! The General Independent Notification Agent bot created by @neander-squirrel has "her" own account at @ginabot. My recommendation is to follow both and support them. The link above provides excellent input about what this service is and how to get it set-up for your use. You will want to do that, at your earliest opportunity!
There is an upvote payment threshold inside the Steem blockchain below which you will not receiving anything. The last I knew, it was about $0.02. The technical reasoning behind this is unknown to me, but you can find posts about it, if interested in researching it further.
This is not a trivial matter as many of your fellow Steemians start out with a pretty small account and, even with a 100% upvote, do not exceed this threshold. Fortunately, there are some very smart and civic-minded Steemians who have taken care of this problem – the service of @DustSweeper!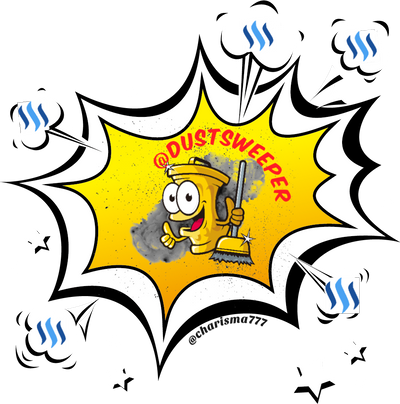 Source: @DustSweeper's FAQ post
Here is a link to @dustsweeper's FAQ post. This service is the work of Steem Witness @danielsaori.
It is highly recommended you get this great service set up and working for you at your earliest opportunity.
Once you begin to understand the all-important role of Steem Witnesses, you will want to learn more about them. This link takes you to an excellent source of information about them, produced by one of our Steem Witnesses, @drakos.
The influence of these Witnesses on your experience on our Steem blockchain is considerable. Once you've begun to get comfortable with knowing your way around, then you'll want to invest some time to understand more about them. From there, you'll want to make a well-informed decision on voting for those you wish to support. All Steemians can vote for 30. There is no cost for doing this. It is a very important responsibility for us all to carry out.

Indispensable Tools | Honorable Mentions | Additional Tools | Security and Privacy | Off you go!
Additional Tools


What you have been introduced to so far are Steem-specific apps and tools. If you are anything like me, it won't end there, as you will need other supporting apps and tools. I am going to introduce you to three more, which I literally use daily.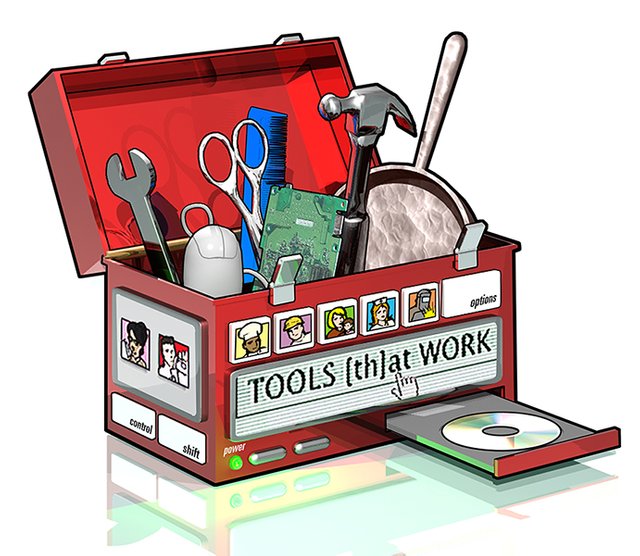 Image Source
1. A Word Processor
While the interfaces above are very helpful, I find them to still be somewhat restrictive when I would like to have as much viewing space on my screen for writing as I can manage. For many years, I have used a word processor that provides exactly that.
I have used Microsoft Word for a long time and would be lost without it. I can minimize the menu bar and have almost my entire screen free to write on – like a blank sheet of paper. For my efficiency, this makes a world of difference to me when I sit down to write. I have even created Word templates for different purposes, e.g. creating a new response. I can have Word open on one screen and the Steem post I am writing about on the other (yes, I am very blessed to have two monitors …), so I can easily extract portions of it I want to embed in my reply and comment on.
For your computer and operating system, your choices may be different, but I would encourage you to think about using one and then simply copying and pasting the content from there into your Steem app of choice.
2. Screen Capture Utility – Greenshot
When it comes time to illustrate your "latest, greatest" post, how often do you wish to capture a part of what is on your monitor? If you are like me, the answer is literally daily. Whether at work or at "play," I am continually needing a screen capture utility.
Great. Where do you find one?
While there are many "out there," I settled on the use of Greenshot a long time ago. It is free and open-sourced on GitHub, easy to use, and yet has considerable power, when needed. I've never found anything I need this great utility can't perform.

Source: Wikipedia
Highly recommended!
You can get a copy of it in a number of places, including straight from GitHub. Or from a favorite website of mine, for many years CNet.
3. Database
Database? What? Yep, I said and mean exactly that. There is an almost overwhelming amount of information to keep track of, once you begin to engage with the Steem blockchain. As a simple example, storing links to all of the posts and even comments and replies of value to you. How do you do that?
With a database! For me, I mean that quite literally, as I use Microsoft Access. A very good way to add value to your posts and replies is to embed links to other content in them. Ideally, you would like to have a "library" of these links, to get to quickly, when needed, for adding to your next post / reply.
Many will not have access to or understand using a true database. You can get similar value out of using a spreadsheet. If you don't have one, you can find free ones online – like Google Sheets.

Indispensable Tools | Honorable Mentions | Additional Tools | Security and Privacy | Off you go!
Your Online Security and Privacy


In the cryptosphere, the responsibility for our safety and security begins and ends with us. To be sure, there are very well-intentioned Steemians who can help, but you want to be sure you understand how to take care of yourself.
What follows is a listing of a couple of bits of vital information about your online security, as well as one last app for your consideration to protect your privacy.
1. Securing your Steem Private Keys!
You should always log into the Steem blockchain with the lowest security key possible. If you haven't already done so, you need to be sure you are currently logged in with something other than your owner private key (which you obtained upon signing up to join the Steem blockchain).
If not, I have written step-by-steps instructions for you in the Your Security section of my Welcome to the Steemisphere post. If you have not taken care of this before now, I would highly recommend you stop right here and go take care of it. Yes, for your protection, I think it is that important.
SteemConnect was built by the Steemit Inc. core developer team. It provides vital infrastructure to allow 3rd party apps to connect Steemians to the Steem blockchain. In so doing, it saves these 3rd parties from having to go to the trouble of building this essential interface to their apps.
As much or more important, these 3rd party apps do not have your private keys. SteemConnect handles all of that. Here is how they word it themselves:
"… never risk a malicious or incompetent 3rd party app getting your private keys again. SteemConnect acts as the identity layer in between that enables participation without vulnerability. "


So, if you begin using recommended apps, like Busy, then you'll experience using this interface. For your security and peace of mind, I wanted to let you know in advance about it and assure you it is OK.
I would recommend you go a step further. If I am not on Steemit, which I know was built by the Steemit Inc. core development team, then the one other link to the Steem blockchain I trust is this one – SteemConnect. Why? Again, because the Steemit Inc. core development team built it for this express purpose.
Any site asking for you to provide your private keys to them directly should immediately cause you to be suspicious! Why wouldn't they simply use SteemConnect? They may have a valid reason and I am not saying there aren't any. I am simply suggesting you be very cautious, if you run into that situation.
For more info, here is a link to the Steemit Inc.'s core development team post about SteemConnect 2.0.
3. Brave browser
Most of us are very much aware of the steady erosion of our privacy in this era of social media. The FANG organizations have made a lot of money over all of us clicking on their EULA (End User License Agreement), not really taking the time to have any idea of what we have just "agreed" to signing over to them.
Well, dear reader, the clearer the answer becomes, the more there is a growing awareness that something must be done. For me, a part of the answer is to use the Brave browser! It is available for your computer, as well as your smartphone -whether Android or iOS based.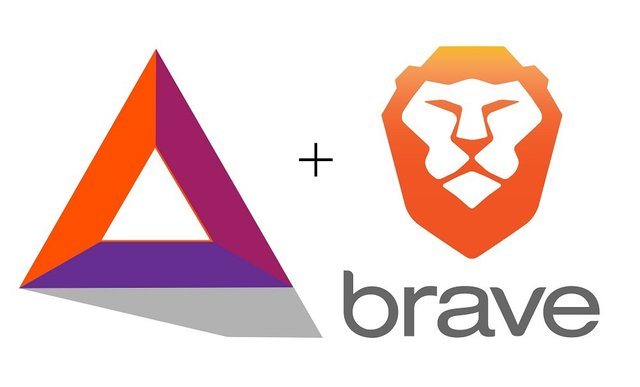 Source: Great Article on Brave Browser and its Partnership with Dow Jones
I believe the use of it represents a great investment in its own right, as the Brave browser is allied with the BAT (Basic Attention Token) token. Another example of "the good guys" creating brilliant blockchain concepts to solve "real world" problems.
What is their objective?
Here is what they have to say, in their own words:
"Much more than a browser, Brave is a new way of thinking about how the web works. Brave is open source, and built by a team of privacy focused, performance oriented pioneers of the web, founded by the inventor of Javascript and co-founder of Mozilla."


Who is behind it?
Co-founder Brendan Eich is well-known as the creator of the Javascript programming language. His first venture into the creation of browsers was his work on Netscape and Mozilla. To an investor, he brings "heavyweight" credentials to his vision of what the Brave browser is already well along the path to becoming.
Highly recommended!

Source: GreenShot screen capture
While I still have other browsers available to me, as needed, everything I do with my crypto asset class investments is done using the Brave browser. Including, of course, engagement with the Steem blockchain.
When I log in, the first two items coming up on my screens are typically GINAbot on one, and the various tabs on my Brave browser preloaded and ready to go on the other - Steemit, Busy, and SteemWorld!
Bonus: Beyond the scope of this post to get into the details, but I have set up the Brave browser to run only under my Administrator profile, while logging in under my regular user profile. That is, I have to enter my Administrator password to use it. Adds an extra layer of security …

Indispensable Tools | Honorable Mentions | Additional Tools | Security and Privacy | Off you go!
Now ... Off you go!


Wrapping up this post, you've been presented with a lot of information intended to help you. Specifically, it has been designed to help you answer the questions at the beginning of it.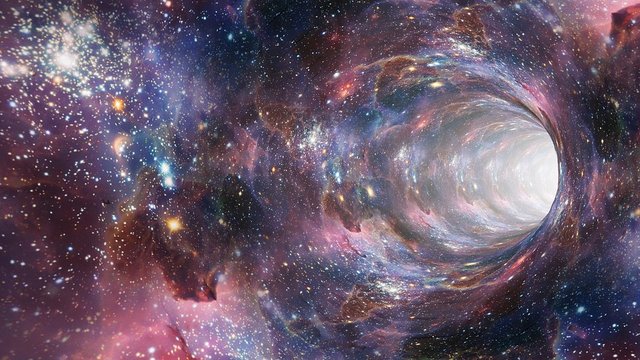 Image Source
With a recommended path to start moving forward through the Steemisphere mapped out for you, I hope you will begin to work on getting as many of these apps and tools up and running as seems best to you.
---
You have now read through "lessons learned" in what I now refer to as "Chapter One," of the story of my Steem "journey." In this post, I have put everything I have to offer into helping you get off to a successful start on your own Steem "journey."
All input is welcome and much appreciated. I would particularly like to hear from those who have been helped some by this post. And by those who have constructive comments about how to make future versions of it better.
Until "next time," all the best to you for a better tomorrow, as we all work together to build our Steem Community! 👍 😊
Respectfully,
Steemian @roleerob
Posted using Busy.org and "immutably enshrined in the blockchain" on Saturday, 27 October 2018!
---
P.S. There is a very intentional link between "Version 1.0" in the title and "Chapter 1" of my Steem "journey." There will almost certainly be a Version 2.0 of this post, in the future. I am continually learning and Steem is continually improving. As an example of both, in "Chapter 2," I have been introduced to @steempeak's impressive new SteemPeak interface – which will be an almost certain replacement for Busy …

Interested to read more of my Steemisphere "series"? Great! Here you go:
Interested to know more about why I would invest my time in this post? Helping build our Steem Community? The following post tells you my story:
This account is protected by @dustsweeper
Edit:
For the past 3 hours, since posting this, I have attempted to resolve the problem with the bookmarks you will find in this post. They work only partially.

Sadly, I have now learned Steemit Inc. does not support the HTML code needed. Specifically, the ID attribute. I have no idea why. 👎

Very frustrating to find this out, only after all the work I have put into this post and one I have not yet posted. It has even more bookmarks …

Life goes on …