Wow, been a while since I've seen a 30% jump on a serious coin!
So is this the cryptocurrency market breakout, and is Steem going to lead the way this time? That would be freeeking awesome!!!
It's still not in the top 20, but if it moves much more, it very well could be!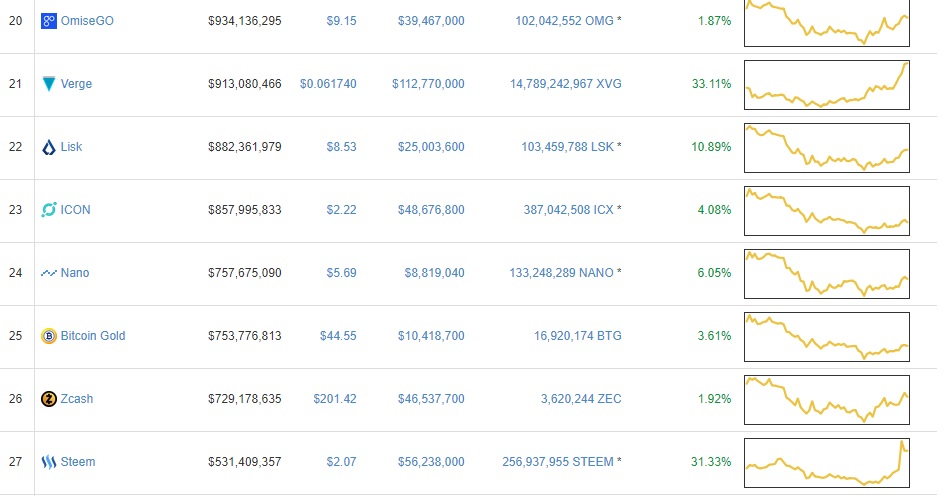 Does anyone know what triggered this jump? I am loving it, that is for sure BUT I am always a little cautious/skeptical!

Oh, and the other pleasant thing along with this jump.... SBD's have jumped again(Not really a big deal to me from an investment standpoint), AND.... the Exchange between SBD and STEEM is back in favor of getting an extra 0.20 Steem for every SBD traded in(on Steemit internal Market). I love that when my SBD are worth more in STEEM!
---
Hope everyone is doing well and looking forward to Spring! I see little weeds and sprouts sprouting and poking their little green heads into the big sunny world! Let's poke our heads up and get some good stuffs done!!!
Thx