The Steem News in 10 posts @ 10 April 2019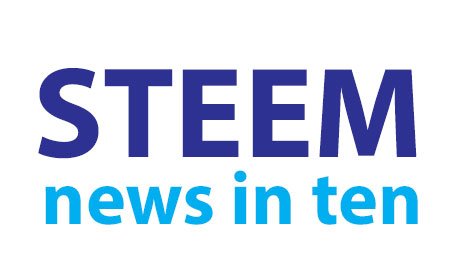 Lots happening on Steem as usual...
The Steem Foundation Structure Proposal Election begins.
Steemonboarding.com is now live, PewDiePie joins Dlive and Actifit ISO launches Friday.
Clean Planet, BuzzBreak, Dlike, SwapSteem and KURE are all in the news today.
---
---
1. Voting opens for Steem Alliance Structure Proposal Election
The election being run by the Steem Alliance to select a Foundation Structure Proposal has now begun.
Voting to chose one of five remaining proposals runs until 17 April.
---
---
SHOW PROMOTION :: SHOW PROMOTION :: SHOW PROMOTION
DO with @pennsif - Thursday 8pm UTC, MSP Waves
Guests on the third episode of DO include @project7 (@steemhunt), @mcfarhat (@actifit), @paulag (10,000 Minnows), @hauptmann (@dtube.forum), @diggndeeper.com (OpenBazaar) and @makinstuff (Surthrival Trailer).
---
---
2. Steemonboarding.com is now live
The multilingual Steem onboarding site Steemonboarding.com, founded by @coruscate and @anomadsoul, has now gone live.
The site has launched with 10 introductory videos each in 10 different languages.
---
---
3. PewDiePie joins Dlive (formerly of Steem)
Top YouTuber PewDiePie has partnered with DLive - the live streaming platform that was originally on Steem.
PewDiePie, who has 93 million subscribers on YouTube, will do his first live stream on DLive on Sunday 14 April.
Steem commentators @theycallmedan and @meno discuss the wider implications this may have for blockchains in general and Steem in particular.
---
---
4. Actifit ISO launches Friday
Actifit launches the first ever 'Initial Steem Offering' (ISO) of its AFIT token, in partnership with Steem-Engine.com, on Friday 12 April, 1pm UTC.
Founder @mcfarhat will be talking about the ISO and other Actifit news with @pennsif on DO on at 8pm UTC, Thursday on MSP Waves.
---
---
5. Clean Planet announces CLEAN token airdrop
Global clean-up project Clean Planet has announced that it will be carrying out an airdrop of its CLEAN token on Friday 19 April.
---
---
6. Partiko team launch BuzzBreak
The team behind Partiko have released BuzzBreak which allows users to earn money just for reading news stories.
---
---
7. Dlike IEO continues
Dlike's Initial Exchange Offering (IEO) has now begun on IDCM exchange Korea and will run until 14 April.
Buyers will receive a 22% bonus. Dlike are also offering $45,000 worth of tokens for the top 15 buyers.
---
---
8. Max your rewards in the SwapSteem SWEET'Drop
SwapSteem has posted details of how to maximize the number of SWEET tokens that can be earned in their current airdrop.
---
---
9. KURE Community Curation App making good progress
Developer @krnel is making good progress with his KURE Community Curation App. The app now has the facility for directly posting content to the Steem blockchain.
---
---
10. Are you voting for Dead Witnesses?
Witness @klye has put out a reminder to check that you are no longer voting for dead or inactive witnesses...
---
---
BONUS #1. Steem branded leather items on Steembay Auction
Expert leather craftsman @armadilloman is offering a range of fine Steem branded leather products through Steembay Auction...
---
---
BONUS #2. Could Steemit Inc run a promo with Coinbase?
@riseofth has earnt 160 STEEM from watching videos and answering quizes for various alt coins on Coinbase.
Could Steemit Inc fund a similar promotional campaign with Coinbase...?
---
---
(change on previous day in brackets // n/c = no change)
Follow
@penguinpablo
,
@steem-data
&
@eforucom
for more statistics.
---
---
Visit the Steem Meetups & Events Calendar for a full list of meetups coming up...
---
---
This is #128 (10 Apr '19) of this daily news service.
Please let me know of any important posts or key data that should be included. Comment below or message me on Discord Pennsif#9921
---
[ graphics by @pennsif ]