Many of you have been involved in the great Clean Planet movement from the beginning. Each role you have played as a Cleaner, Early Delegate or Delegate will be rewarded with a number of Clean Tokens on the day of Clean Planet's Airdrop!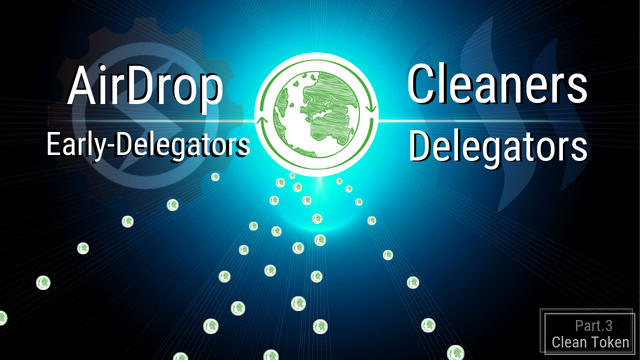 Remember the date, it's Friday, April 19, 2019 at 7pm GMT
What will happen that day?
It's your gift and you deserve it!
Since the first day @cleanplanet was launched on the Steem blockchain, we have always made sure to focus positive action and for this reason we are working to establish the most equitable rules of the game and to adapt to the new conditions due to the evolution of this movement but also to the platform that allows it.
To motivate the World even more to take action to carry out an eco-citizen act, Team Clean Planet had established a rule for awarding "Points" to each contributor.
To obtain Points you simply had to belong to one or more of these categories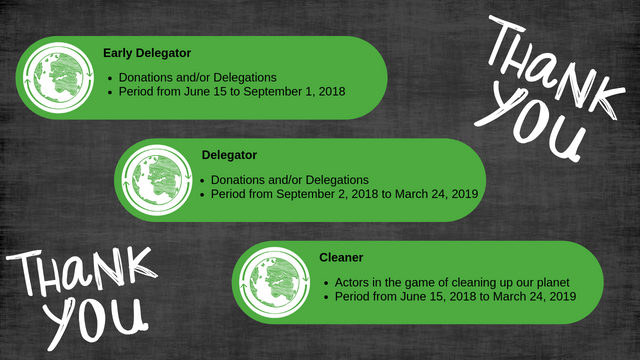 All the people who fall into these categories, have accumulated a large number of points that will be converted into Clean Token from Friday, April 19, 2019 at 7pm GMT
You want to know how many Clean Tokens you're going to get?
Go to our website and check the ranking to find out where you stand!

Steem-Engine and Clean Planet

If you wonder where you have to go to find your Clean Tokens, again: Steem-Engine
You can very easily access your account using your usual Steem logins as you already do with other Apps like Steemit or D.Tube.
Go to Steem-Engine and start exploring this wonderful tool that provides access to the Market, Wallet and Token. We invite you to support @aggroed and his team!

How to use your Clean Token?
When we created @cleanplanet, our goal was to reward people who would do an eco-citizen act, translated into a commitment to pick up litter.
Clean Token is THE Cleaner's Reward.
So you have the POWER, with your AirDrop tokens, to go upvote a Cleaner, to reward him for his beneficial actions to all.
Yes, it is indeed a double reward that you can give from Friday, April 19, 2019 at 7pm GMT
Now your reward power is stronger, so go ahead!
Reward yourself by distributing Clean Tokens to all those who deserve them in addition to your Upvote Steem. This is because any beneficial action that aims to restore environmental balance must be supported with Clean Planet and its community.

AirDrop: Number of Clean Tokens in Detail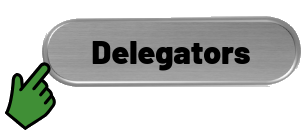 AirDrop Distribution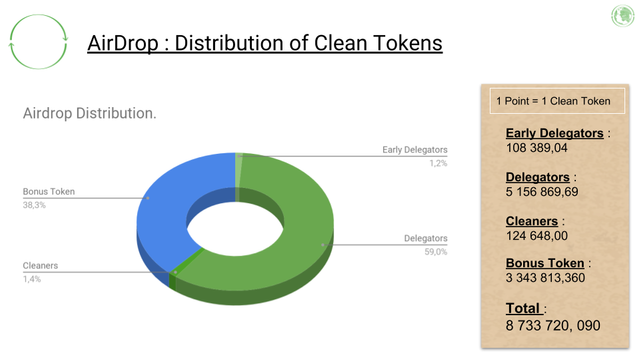 ---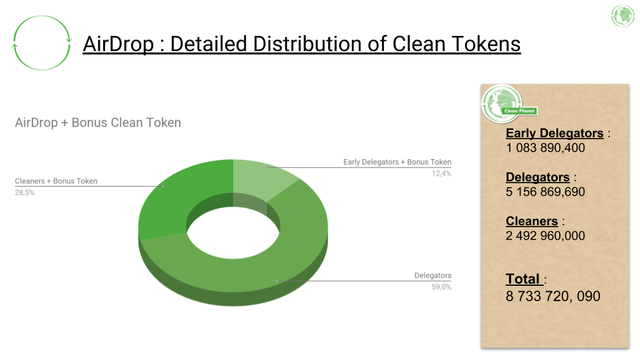 The new Meta Game from Clean Planet
Soon a new way to get more involved in the Clean Planet phenomenon.
Stay informed because in a few days we will reveal how to participate and play a new Role in Clean Planet!
.
Do you like to play!
You want more Tokens!
You want to be the best!
Do you like the Challenge!
Be patient... it's happening!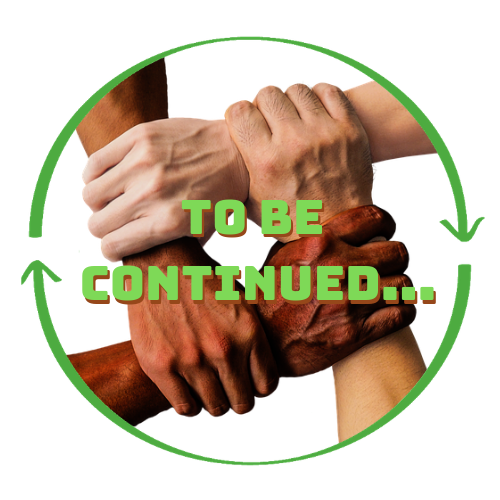 Check out our blog posts about: