The Steem News @ 3 April 2020 - 100 Days of Steem...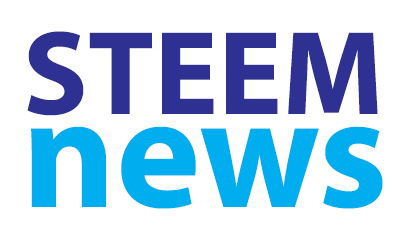 Steemit Inc launches 100 Days of Steem.
This is a program to make an announcement of a new initiative every day for 100 days.
Also in this issue of Steem News there are updates about more full nodes, Steem-Engine tribes and MSP Waves.
There is also Witness News and the Contest of the Day...
---
---
1. Steemit Inc launches 100 Days of Steem
Steemit Inc has launched the 100 Days of Steem program...
This exciting new program is designed to take Steem forward to the next level.
Under the 100 Days of Steem project we will be making a new announcement every single day for the next one hundred days.
These announcements will include new developments, new initiatives, new delegations, new projects, new appointments, new apps - all designed to build the Steem ecosystem and move it forward.
The Day 1 initiative is the forthcoming launch of the Steem Community Hub...
This positive movement from Steemit Inc has coincided with a positive movement in the price of STEEM today - reaching almost $0.20...
---
---
2. More Nodes Coming
Witness @chronocrypto is calling on more witnesses to set up public nodes to help build up the resilience and stability of the Steem blockchain...
@blockbrothers recently announced that have now set up a seed node.
In comments on posts both current top 20 witness @future.witness, and soon to be witness @hashkings have also announced they will soon be running full nodes.
---
---
3. Steem-Engine - Remedy for Tribe Owners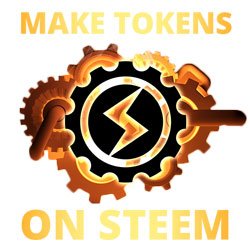 Following on from recent discussions about the transition from Steem-Engine to Hive-Engine @aggroed is now offering a remedy for tribe owners who want to move from Steem-Engine to Hive-Engine.
Reimbursement of costs of up to 100% will be available for those that move by 19 April...
---
---
4. MSP Waves Future Plans
MSP Waves has announced some major new developments and future plans...
---
---
Witness News
---
---
Contest of the Day
Stay At Home Food Contest
Make a blog or vlog of your 'stay at home' meal. STEEM to be won. Organised by @intrepidsurfer...
---
---
Steem Proposal System update
The Steem Proposal System (SPS) today has a daily funding budget available of approximately 2967 SBD.
Currently @gtg's Return Proposal has been boosted to 90 million SP.
The nearest proposal to that is @yabapmatt's Steem Keychain development proposal at 23.1 million SP.
No proposals are currently therefore receiving any funding from the SPS...
---
---
---
---
This is #295 (3 Apr '20) of this daily news service.
---
---
[ graphics & images by @pennsif / Steem-Engine]