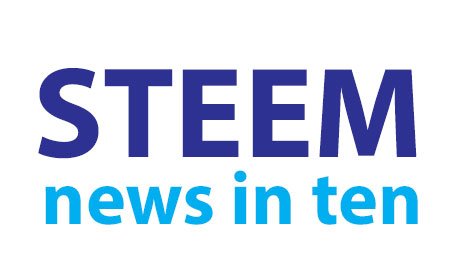 Steemit in Top 5 Rising Social Media Platforms.
eSteem releases new mobile version, SportsTalkSocial has success with advertising and more proposals arrive on the SPS.
And there is news and discussion about SteemKnights, SteemReply, Build-It, Natural Medicine, Raspberry Pi's and Steem Meetups...
---
---
1. Steemit in Top 5 Rising Social Media Platforms
@jrcornel has spotted that Steemit has been included at #4 in a recently published '5 Rising Social Media Platforms to Watch' list.
Steemit is the only blockchain based platform in the list which also includes TikTok, Lasso, Vero and Caffeine...
The article originally appeared on the popular Entrepreneur site which has an Alexa.com ranking of #1699. The author of the article, Syed Balkhi, is co-founder of WPBeginner, OptinMonster and WPForms. He has over 100,000 followers on Twitter @syedbalkhi...
---
---
2. New eSteem mobile version released
New mobile versions of @esteemapp for both Apple and Android have been released...
---
---
3. SportsTalkSocial advertising success
SportsTalkSocial reports on the success of its advertising placements.
Since it started a couple of weeks ago SPORTS has earned more ad revenue than the rest of the other participating tribes combined.
The ad server that the Steem Engine team uses to administer the ad system reports that over 129,000 impressions have been served on SportsTalkSocial.com...
---
---
4. Steem Proposals System update
Developer @inertia, who was the first person to receive funding through the Steem Proposal System, has submitted another proposal to extend the support for his Dev Portal Documentation work for another 3 months when his current proposal ends on 29 September...
Another new proposal to the SPS comes from @grampo and the @waivio team for support for further development of the Waivio.com business platform...
---
---
5. SteemKnights 1000 STEEM Launch Giveaway
New 3D mobile multiplayer game @steemknights has announced a 1000 STEEM giveaway for it launch on 28 September...
To find out more about SteemKnights check out the interview done with them by @battlegames curator @mickvir...
---
---
6. SteemReply update
Witness developer @arcange has added a new Author Filtering feature to SteemReply...
---
---
7. Build-It's Beginner's User Guide
DIY tribe @build-it has produced a comprehensive guide for newcomers who want to get a Steem account and start using the Build-It.io website...
---
---
8. Natural Medicine is blossoming
Natural Medicine is partnering to support vendors on the Homesteaders Co-op through the LOTUS token...
Natural Medicine is also now offering a service for post promotion on the naturalmedicine.io site in exchange for burning LOTUS tokens...
---
---
9. How to browse Steem with a Raspberry Pi
@culgin has posted a handy guide for Raspberry Pi enthusiasts on how to use one to browse Steem...
---
---
10. Steem Meetups around the world
If you are anywhere near Hall or Vienna in Austria, Tampere in Finland, Portland in the USA or Davao City in the Philippines in the next 7 days why not go along to a Steem Meetup and network with some fellow steemians...
---
---
(change on previous day in brackets // n/c = no change)
Follow @penguinpablo, @steem-data & @eforucom for more statistics.
---
---
Visit the Steem Meetups & Events Calendar for a full list of meetups coming up...
---
---
This is #185 (26 Sep '19) of this daily news service.
Please let me know of any important posts or key data that should be included. Comment below or message me on Discord Pennsif#9921.
---
[ graphics by @pennsif ]